Air pumps are fascinating, convenient, and dependable devices that keep many things in the world blown up.
Do you have a tire that is flat? How about an empty balloon? Maybe even a flattened soccer ball?
If you do, you need an air pump.
But where is the best place to get one?
Fortunately, whether you are a millionaire, or a pauper living in the back alley, there is an air pump to fit your budget.
Let's search the world to find the best place to find the best air pumps to buy, with an emphasis toward boating.
So get your checkbook, your credit card, or just some plain green cash- and let's go get one!
What Type of Air Pump Do You Want?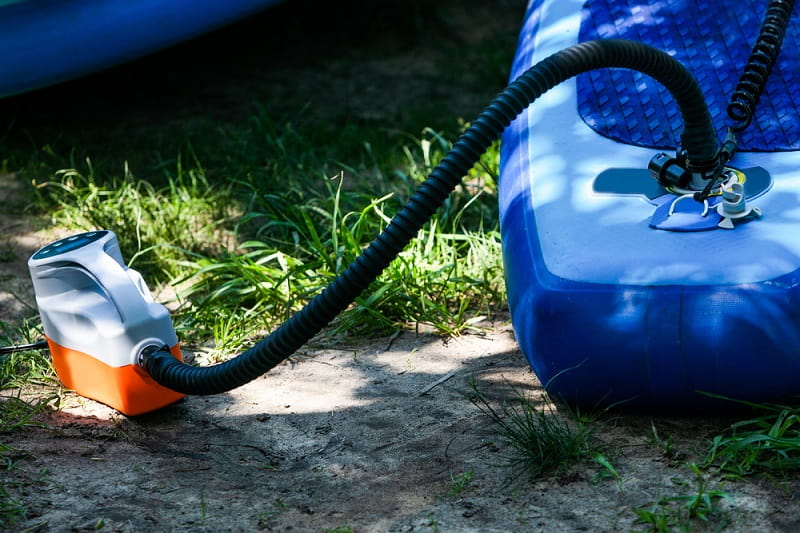 The first step in finding an air pump to buy is to decide whether you want a manual air pump or an automatic one.
Manual air pumps are compact and lightweight. They typically have a long tube with a thin hose connected at the top. At the end of the hose, is a connector with a needle.
When inflating your object, you will insert this needle into a small round hole in the object.
You will notice handlebars at the top of the tube. A pipe will be connected to the bottom of the handlebars. This pipe extends into the tube.
At the bottom of the tube are footrests, one on each side.
To operate a manual air pump, you first step on the footrests. This is so the pump will remain stable as you pump the air.
Next, you grab the handlebars as you balance the pump. By pulling up on the handlebars, you pull the pipe upward. You then push the handlebars downward until the pipe is completely inserted into the tube.
This forces air through the hose, out of the needle, and into the object. A manual pump is great for inflating rafts, balls, tents, and other small objects.
Take a look at this YouTube video to see how easy it is to fill an inflatable paddleboard:
Best SUP electric pumps and how to inflate your inflatable paddleboard. 2021 Update
Mechanical or electrical air pumps, on the other hand, are often used to inflate larger objects. An electrical air pump includes many of the same parts as other machines. They have crankshafts, pistons, blades, impellers, and other moving parts.
Electricity pushes air into a pump. The pump is controlled with an on/off switch. They typically have a pressure gauge that you can use to make sure you are inflating the object to the correct level.
The levels are measured in PSI, or pounds per square inch.
An electrical air pump pushes air into a chamber. The air is then mechanically pushed through a hose and into the object that you are inflating. Electrical pumps are often used to fill vacuum cleaners, car or truck tires and even large hot air balloons.
There are many places to buy air pumps, at both retail outlets and online. Lowe's, Home Depot, Target Walmart and even Five Below have quality units. But where is the best place to buy one?
The Best Place to Buy an Air Pump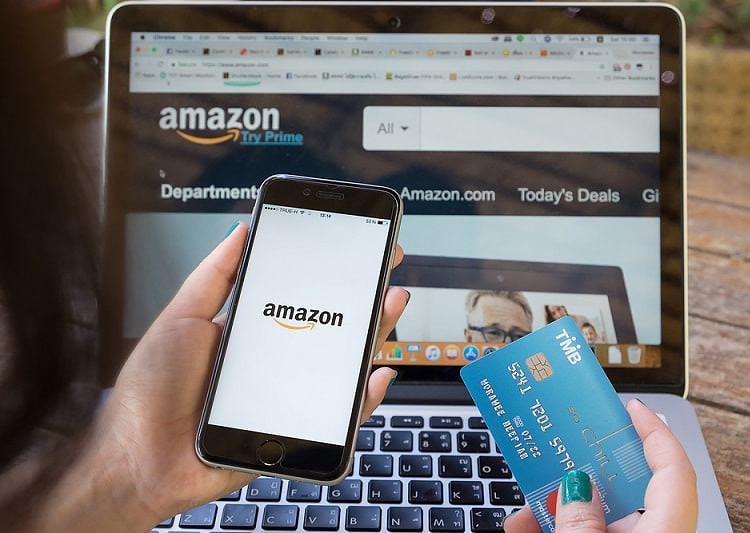 For the very best air pumps, Marine Talk recommends Amazon. Amazon ships to over one hundred countries. Marine Talk even ranks the best air pumps for inflatable boats.
Their tenth-ranked air pump is the Intex 68605E Hand Pump. This pump is portable and lightweight. It is easy to use, but it does require effort to complete the inflation.
The Intex 68605E has three interconnected nozzles, so you can use it to inflate various objects, including, of course, inflatable boats. It is sturdy and reliable.
The ninth-ranked air pump is Eternity EAP1-RC Electric Air Pump. With its cordless design, you can count on stress-free application. Because of its sturdy structure, you can use it for heavy-duty inflation jobs.
At number eight is the AIRHEAD AHP-F1 Foot Pump. This device allows you to complete an inflating job without even using your hands!
You can depress the unit. That way, you will not need a lot of space to store it. You can collapse it and store it under your boat seats. It also has a long hose and three adapters.
Number seven is the WOW Sports 362237 Pump. This pump inflates quickly and is universal, so you can use it to inflate almost anything.
It is most often used to inflate boats, lounges, and towable tubes. It has five-valve adapters and a 12-foot power cord.
Sixth place goes to the SereneLife SLPUMP25. You can easily change the PSI setting with this unit. Its battery can be charged for eight hours, so you can use it continuously once it is charged. That certainly makes your life serene!
Moving on to the top five selections, we have the Classic Accessories 61111 Air Pump. This one has a textured base, which helps to stop the pump from slipping.
You can stroke upward or downward, whichever is easiest for you. This is the highest-rated hand pump in the rankings.
The number four selection is the Tomight Electric. This unit has three nozzles of different sizes, all of which lock securely. Even after several uses, this powerful unit continues to perform. With its convenient USB port, you can easily charge it in your vehicle.
The bronze medal goes to the Airhead AHP-120 Pump. This pump is constructed with high-quality materials, which make it extremely durable. You can use it with AC power from your home.
Sale
This pump pushes air powerfully using its 120 volts. You will notice that its accordion-style hose locks tightly to the valve, so you don't have to worry about disconnections.
The runner-up goes to the Sailnovo Electric Pump . It has rechargeable and cordless functions. It comes with AC and DC adapters. Those who have used it brag about its high quality.
Now, drum roll please, comes the king of the hill, the AGPTEK Quick-Fill Pump.
Electric Air Pump, AGPtEK Portable Quick-Fill Air Pump with 3 Nozzles, 110V AC/12V DC, Perfect...
Powerful Electric Air Pump -- The AGPtek air pumps are so powerful that it can not only inflate items but also deflate products by sucking air out! Car power adapter and home power adapter are...
3 Nozzles to Choose -- We have 3 nozzles of different size in the electric air mattress pumps – S, M and L, allowing you to inflate/deflate different items in any occasions! Tip: Not applicable to...
With its 110V AC/DC power supply, it is rated as the best for inflatable boats and mattresses.
Whatever you need to inflate, there is an air pump to help you get the job done.
Conclusion
If you want a simple way to inflate, hand pumps and foot pumps can do it. That is, if you don't mind using a moderate amount of physical effort.
If you want to let a machine do the job for you, electric pumps are the best choice.
Regardless, Marine Talk suggests that Amazon is a great place to buy an air pump. Amazon has a great selection, and you can get your pump shipped to any of one hundred countries.
So whatever you need to inflate, blow it up, take it out and have some fun!