So, you got yourself the Pelican Bass Raider to cruise off the bank and really chase some fish.
You're probably looking forward to buying a trolling motor as your next crucial component for the boat, but the fact that there are so many options has got you scratching your head.
Consider yourself lucky to research before deciding because we had to try quite a few trolling motors and other combinations of accessories before stumbling onto the ideal setup.
IN A HURRY? HERE ARE OUR TOP PICKS
We cross-matched several rudders, seat pedestals, anchors, and so much more so that we could help you take the guesswork out of picking your trolling motor.
Are you wondering how?
Well, we've put together five trolling motors that worked phenomenally well for us and those that really lived up to their hype and price.
Also, each of these options works really well with the Pelican Bass Raider.
Once you're done sifting through our reviews, we are going to provide you with our final recommendations and, hopefully, you'll have something to take away for your benefit.
Sounds good? Let's get started:
Trolling Motor Reviews
1. Minn Kota Endura C2 40
The Minn Kota Endura is a splendid trolling motor, and we especially loved it for the quiet and cool power it provided our Pelican Bass Raider.
Equipped with this system, we didn't have any heat or noise issues whatsoever.
Besides its smooth operation, we loved how its fine bearing system managed to take care of all those rust and friction problems.
We're also sure that some of our readers are going to highly appreciate how easily it reduces fish-spooking sounds.
We're just getting started, though.
This trolling motor comes with a lock bracket feature which allows anglers to fit it into a tight mount.
Compared to other brackets we have come across, this motor had the strongest attachment with solid nuts designed to resist UV and warping harm.
Besides the snug fit, the Endura's two prop blades were able to produce a good amount of power without wasting too much battery life.
Also, the 6-inch telescopic handle allowed us to steer really easily.
What We Like:
No complicated electronics and no power issues
Affordable
Keeps running even after getting clogged with grass or ramming into logs
What We Don't Like:
If you don't like bending to make constant adjustments, you may have to invest in an extension handle.
2. Minn Kota Endura Max 45
Honestly, we were super impressed with the Endura C2-40 besides the few problems I've pointed out.
When we started seeing so many positive reviews of the Endura Max 45, we just had to give it a try.
To put it simply, the Endura Max 45 is the more luxurious alternative to the C2-40, and you're about to find out why.
For starters, this trolling motor boasts cutting-edge Digital Maximizer features, which allows the system to operate for longer periods.
We may not be able to quantify by how much it exceeds the C2-40, but the difference was immediately noticeable.
Besides this feature, we really love its built-in battery meter.
You see, anything that allows us to be more confident about not paddling our way back to land or not getting stranded is worth the extra money.
Besides this, the Endura Maxx's variable speed feature was a great addition. Transitioning from one speed to another was very smooth.
What We Like:
Digital maximizer technology is a great addition
The battery meter tells us when we have to head back to shore
Features a very comfortable handle on the telescopic tiller
What We Don't Like:
This model produces more vibrations and hums a lot louder than the C2-40
3. Newport Vessels NV-Series Trolling Motor
If you're planning on fitting your Pelican Bass Raider with something that offers more charging benefits for use, you're going to be very thankful for the 12V electric battery here.
However, besides the battery, we were very impressed with the 55 lb thrust of this trolling motor.
As a result, we experienced some fine efficiency and power as well as greater balance and stable control.
This particular trolling motor also had one of the best build qualities out of all that we had tried to date.
As a result, there were no noise snags, nor were there any overheating issues.
Besides its construction, the 30-inches shaft and LED battery meter were a very helpful addition as well.
Also with this motor, your Pelican kayak will now have 3 propeller blades to aid torque movements.
What We Like:
The 12V electric battery promises a long time in the water
This motor dampens down the sound and doesn't overheat easily.
Its construction promises that it was built for longevity.
What We Don't Like:
This trolling motor makes it very difficult for users to know what speed they are on.
4. AQUOS Haswing CaymanB (48-inch)
In 4th place, we have a trolling motor that is perfectly durable and solid enough for saltwater cruising.
Since it has been constructed with such tough materials, you should expect this trolling motor to last for a long time without getting spoiled.
What we liked about the AQUOS Haswing CaymanB was that it features a depth collar that allowed you to change its depth a lot faster.
You will also be able to safely lock-in the trolling motor at the right depth.
Besides the helpful depth collar, the Haswing Cayman B has a 38.3-inch shaft constructed with a firm aluminum alloy to always stand firm.
If that doesn't impress you, it also offers fellow anglers a wireless remote control that can operate from a distance of 164 feet away!
The trolling motor's fin has been designed to withstand corrosion, rust and other common saltwater fishing problems.
Also, the variable speed option allowed us to reach our desired speed easily while granting us more precise control.
What We Like:
Wireless remote control that can operate the motor from 164 feet away.
Features a durable, anti-corrosion, and rustproof construction
Depth collar allowed us to set the motor at the perfect depth of water
What We Don't Like:
The plastic rollers on this model were a little brittle, and they can break off easily during cruising at high speeds.
5. Cloud Mountain Saltwater Trolling Motor
This particular trolling motor is perhaps one of the coolest options for Pelican Bass Raiders and other small boats for that matter.
Besides ensuring fine solidity and quality, we were super impressed by its powerful battery life and how it allowed us to cruise longer with no struggle.
This trolling motor was made with durable nylon materials, and you can rest assured that it wouldn't get harmed due to its rust resistance and strength.
Unlike other trolling motors, the Cloud Mountain Saltwater Trolling Motor has a firm head that is also made with aluminum, ensuring a longer product life.
Another great feature of this model is a 10-point LED indicator that alerts you when it requires more power.
What's more, the nuts and similar components have been made with stainless steel.
Of course, we saved the best for last. The Cloud Mountain Saltwater had a five-forward speed and three reverse speed settings that were super easy to control.
Besides Pelican Bass Raiders, this trolling motor will work just fine on inflatable boats, tenders, dinghies, kayaks, and other small fishing boats.
What We Like:
A versatile, durable and well-designed electric trolling motor
Sold at an affordable price
Its two batteries can provide for approximately 5-hours of fishing
What We Don't Like:
It can be very difficult to find replacement propellers if you damage the one you bought
Final Verdict
Trolling motors are absolutely essential for anglers who prefer speed and optimal control over boats.
That said, any model that can get us off the bank and into the water is a definite plus in our book.
We know you came to a conclusion expecting to read about a definitive answer, but it's not as easy as it seems. You see, each of the trolling motors we have listed has its own benefits and drawbacks.
Ultimately, your choice should depend on what features you value the most.
Since we have helped to narrow down your choices to these 5 trolling motors, it is now your responsibility to research each product and learn about its unique features.
Don't just try to compare their prices because choosing low-priced options will only result in the trolling motor lacking durability and quality. Instead, pick something that offers the best features in exchange for its price tag.
Consider how you would prefer to control your trolling motor (whether by hand or by foot), where you would like to mount it, how much power you need (based on the size of the body of water), and which price range suits your budget.
With all things considered, you will be able to pick just one out of our 5 favorite trolling motors.
Good luck!
Editor's Pick
Newport NV-Series 55lb Thrust Saltwater Transom Mounted Trolling Electric Motor w/LED Battery...
Minn Kota Endura C2 40 Freshwater Transom Mounted Trolling Motor (36" Shaft)
AQUOS Haswing Black 12V55LBS 48inch Bow Mount Trolling Motor with Remote Control, Wired Foot...
Newport NV-Series 55lb Thrust Saltwater Transom Mounted Trolling Electric Motor w/LED Battery...
Editor's Pick
Minn Kota Endura C2 40 Freshwater Transom Mounted Trolling Motor (36" Shaft)
AQUOS Haswing Black 12V55LBS 48inch Bow Mount Trolling Motor with Remote Control, Wired Foot...
Last update on 2023-09-27 at 02:07 / Affiliate links / Images from Amazon Product Advertising API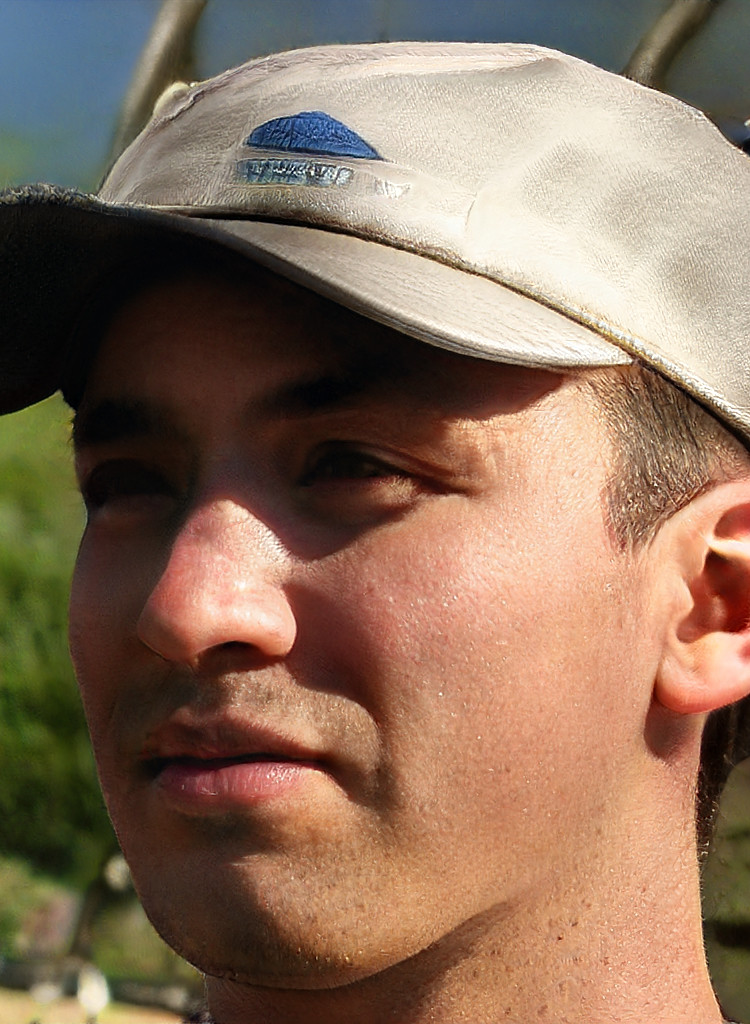 I created this site to help people – to help you – with your boat problems. Instead of helping one person at a time, I want this website to be the "one-stop-shop" for everyone's boating concerns. Read more.