Brushless power is the newest and best in the world of trolling motor technology. Many premium trolling motor brands have been introducing brushless trolling motors over the past few years.
Minn Kota is one of the most popular trolling motor brands, so many people are curious: has Minn Kota released any brushless trolling motors?
More specifically, is Minn Kota's Ultrex model brushless? And if not, which Minn Kota models are?
What is the difference between brushed and brushless trolling motors, and which other brands have brushless motors available?
Keep reading!
In this article, we'll answer all of these questions and more.
Trolling Motors: Brushed Vs. Brushless
Advantages and Disadvantages of Brushed and Brushless Motors - A GalcoTV Tech Tip
First off, what's the difference between brushed and brushless motors? And why does it matter?
The main difference lies in the way the two motors produce power.
Brushed technology is older and more frequently used for various applications. It involves placing carbon "brushes" to rub against the stator and transmit power throughout the motor.
Brushless technology uses magnets to generate power electronically. No friction is created, which means that brushless motors are more efficient, less prone to wear and tear, and cut down on the necessary maintenance.
Most trolling motors are brushed motors, but some premium trolling motors are beginning to make use of brushless technology. These trolling motors have several benefits:
You get more on a single battery charge–more power, more time on the water, and more life from your trolling motor.
There's no need to pay for replacement brushes on a regular basis.
Since there is no friction, less heat is created in the motorhead.
You don't have to spend as much time on routine maintenance because there is less to keep maintained. The magnet of a brushless motor does not have to be replaced regularly like brushes do.
The primary downside to brushless motors is they can be pretty pricey. For this reason, there aren't many trolling motors that use brushless technology, and those that do are going to cost you a pretty penny.
Is the Minn Kota Ultrex Brushless?
Minn Kota's Ultrex model is currently offered only as a brushed motor. While there has been some discussion among users as to whether the Ultrex will be upgraded to brushless, this upgrade has not been made yet.
Which begs the question: will the Ultrex become brushless in the future?
Minn Kota has not announced any plans to begin offering a brushless Ultrex, but it's hard to say for sure. As brushless becomes more standard among other trolling motors, Minn Kota may decide to keep up with the changing times.
Does Minn Kota Offer Any Brushless Trolling Motors?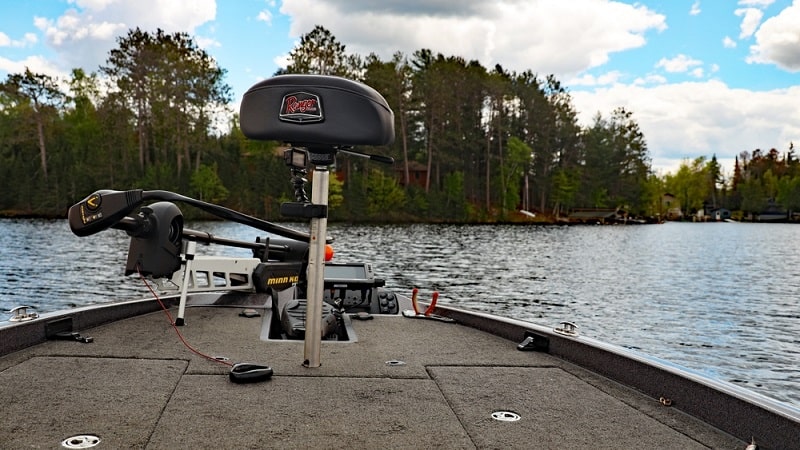 Currently, Minn Kota does not offer any brushless trolling motors, and they have not announced any plans to do so in the future.
Again, though, it's hard to say what the future holds. Though brushless motors are generally too expensive to add to the average trolling motor right now, they may become more standard as the technology continues to evolve and improve.
But this begs another question:
Which Trolling Motor Brands Offer Brushless Motors?
Since brushless motors do appear to be the latest in trolling motor technology, you're probably wondering who actually manufactures them. Which brands offer brushless trolling motors, and are these motors really as amazing as they seem?
Let's take a look at the top three brands known for producing brushless trolling motors: Lowrance, Garmin, and Pelican.
1. Lowrance
Lowrance has been around since 1957, so they have quite a bit of experience in the field of marine electronics. The Ghost, their signature trolling motor, is one of the top trolling motors on the market today.
Last update on 2023-12-05 at 10:47 / Affiliate links / Images from Amazon Product Advertising API
The Ghost has plenty of high-tech features, such as GPS integration and sonar capabilities, but the brushless motor is what makes this trolling motor truly special. While most electric steer trolling motors are noisy, the brushless motor of the Ghost is so quiet you'll barely hear it.
The motor produces no electromagnetic interference so you get better sonar images, and the brushless technology gives it exceptionally long run time and powerful thrust.
If you want a top-of-the-line brushless trolling motor, you'll want to check out the Lowrance Ghost.
2. Garmin
As you might imagine, any trolling motor produced by Garmin is going to have lots of high-tech features. One of those features is a quiet, brushless motor.
The Garmin Force Series is similar in many ways to the Lowrance Ghost.
Last update on 2023-12-05 at 13:48 / Affiliate links / Images from Amazon Product Advertising API
Like the Ghost, the Force has GPS and sonar capabilities built-in and quiet, efficient power. Again, the brushless motor produces no interference, so you get the best sonar images possible.
The motor is so powerful that the 24V model produces a comparable amount of thrust to most competitors' 36V motors. And yet, it is one of the quietest motors available.
Like Lowrance, Garmin has taken brushless technology and put it to brilliant use in the creation of their Force trolling motors.
3. Pelican
One brand you may not have heard of is Pelican. This Australian-based company produces brushless trolling motors for the common angler — at a fraction of the price compared to Lowrance and Garmin.
Pelican's brushless trolling motors come in 12V, 24V, and 48V thrust options. While all of these trolling motors are more simply designed than the ones discussed above, they are a good option for anyone wanting to try a brushless motor but unable to pay premium prices.
Conclusion
Minn Kota's Ultrex model is not a brushless trolling motor. Currently, Minn Kota doesn't offer any brushless motor options, and it is unclear whether they will do so in the future.
If you're looking to get your hands on a brushless trolling motor, check out those offered by Lowrance, Garmin, and Pelican. While the Lowrance and Garmin motors are high-tech and expensive, the Pelican motors allow you to try a simple brushless motor at a lower price.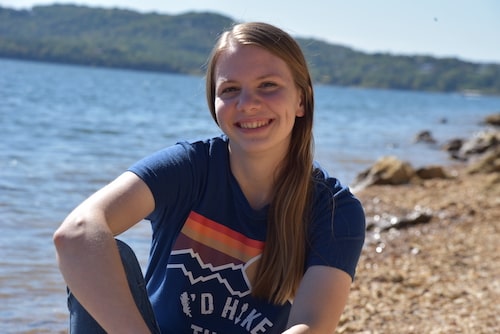 Sarah Hood has been writing for Anchor Travel since 2021. When she's not writing, she enjoys cooking, singing, and spending time in the great outdoors.