So, it's time to upgrade to a new trolling motor. Or, alternately, maybe you're just looking to upgrade your current motor's GPS system.
Whether you're a competition angler or a hobbyist who enjoys having the latest tech features, you're probably familiar with Minn Kota's iPilot system.
But what about the iPilot Link? Is it the same as the iPilot, or a different system entirely? What is the iPilot Link, exactly?
What are some of the similarities and differences between the iPilot and the iPilot Link?
And how do you use the iPilot Link?
Keep reading!
In this article, we'll answer all of these questions in detail.
What is the iPilot Link?
iPilot Link is a GPS system that comes preinstalled on some Minn Kota trolling motors. It is also available as an upgrade, though it isn't compatible with all Minn Kota motors.
Say you've got an Ulterra model with iPilot. You could order an upgrade kit and replace the iPilot system with the iPilot Link. It's important to note, however, that not all of Minn Kota's motors are Bluetooth-enabled. Both iPilot and iPilot Link only work on Bluetooth-enabled motors.
iPilot Link gives you many of the same features as the original iPilot, such as Spot-Lock and Autopilot capabilities. But iPilot Link comes with a greater number of features, a greater amount of storage space, and can be paired with certain Humminbird fish finders.
If you like iPilot, then chances are, you'll love iPilot Link. It is one of the top wireless GPS systems available for trolling motors. For this reason, it is also one of the most popular choices among sport fishers and professional anglers.
What is the Difference Between iPilot and iPilot Link?
In short, the iPilot Link is basically a bigger and better version of the iPilot. As mentioned above, it includes many additional features over the original iPilot, is compatible with Humminbird fish finders, and has increased storage space.
Despite these benefits, it's important to note that iPilot Link isn't as widely available as iPilot—it also isn't compatible with as many trolling motors.
Let's discuss each of the differences between iPilot and iPilot Link, as well as some ways in which they are similar.
iPilot Link Can Be Linked to Humminbird Fish Finder
Minn Kota i-Pilot & i-Pilot Link Mobile App
Ever wonder why it's called iPilot Link? It's because it provides a "link" between your trolling motor and a compatible Humminbird fish finder.
The iPilot Link can be calibrated to work from both your wireless remote and the LCD screen on your fish finder. This gives you options about where and how you control your trolling motor while in the boat.
What's more, iPilot can use information from Humminbird's AutoChart Live or LakeMaster maps to track conditions and land contours beneath the water. Depending on the specific Humminbird you have, you can store up to 2,500 Spot-Locks using the additional memory of the fish finder.
That said, iPilot Link isn't compatible with every Humminbird fish finder. If you're looking to upgrade to iPilot Link for the purpose of connecting to your Humminbird, you'll want to first make sure the fish finder you have will be compatible. Find a list of compatible fish finders here.
iPilot Link Has More Features
The additional Spot-Lock capability is only one of the iPilot Link's arsenal of features. The iPilot Link includes everything that comes with the original iPilot, including:
Spot-Lock Jog
Cruise Control
Go To
Variable Speed and Steering Control
Advanced Autopilot
Phone App
On top of these classic features, the iPilot Link also includes the following:
iTracks: Though the original iPilot also includes iTracks, it can only store up to 16 tracks at any one time. The iPilot Link can store up to 66 tracks at once.
iTracks Offset: This feature allows you to follow one of your saved iTracks at a distance.
BackTrack: This feature allows you to "retrace your steps" along any saved iTrack, so you can go back the way you came.
Follow: This feature utilizes Humminbird's AutoChart Live and LakeMaster maps to let your trolling motor navigate automatically.
Follow Offset: Similar to iTracks Offset, you can position yourself a set distance away so you are always at the perfect casting distance.
Circle Mode: As you might expect, this feature lets you circle a set point. You can set it to circle either clockwise or counterclockwise.
iPilot Link Has More Memory
What allows iPilot Link to have all of these advanced features? The increased memory space.
The system itself has more memory than the original iPilot. When linked to a Humminbird fish finder, the iPilot Link gains access to even more memory space through the fish finder.
The additional memory means storage space to save all the additional Spot-Locks and iTracks, as well as to perform the additional functions the iPilot Link is known for.
iPilot Link is Available on Fewer Trolling Motor Models
Both iPilot and iPilot Link are available on the following Minn Kota trolling motor models:
Terrova
Riptide Terrova
Ulterra
Riptide Ulterra
Ultrex
The original iPilot is also available on PowerDrive, while the iPilot Link is not. While the iPilot Link can be added as an upgrade to some PowerDrive models, it will have to be purchased and installed separately.
If you're looking to add iPilot Link to your current trolling motor, it's important to note that the upgrade kit is only compatible with the following models:
PowerDrive V2
Riptide PowerDrive V2 (SP)
Terrova
Riptide Terrova (ST)
Ulterra
The original iPilot has a slightly wider range of compatible trolling motors. It comes preinstalled on most PowerDrive models, as noted above, and can also be added as an upgrade to the basic PowerDrive model, not just the V2.
How to Use iPilot Link
To learn how to use specific functions of your iPilot Link, refer to your Minn Kota or Humminbird owner's manual.
For some basic tips on general use of the iPilot Link, check out the following tutorial video:
Tips 'N Tricks 183: iPilot LINK & Humminbird Virtual Remote
You can also check out the video below to get a better visual of the various features of iPilot Link and how they work:
Minn Kota: New i-Pilot Link
When using iPilot Link, keep in mind:
Everything is controlled either through the wireless iPilot Link remote or the connected fish finder screen .
Take some time to familiarize yourself and find your way around the controls before your first real trip out. Navigating through the controls is quite simple, as you will have a menu on the screen and arrows to scroll through the selections.
The iPilot Link is designed to make your job easier. There will be a learning curve at first, but the system is fairly self-explanatory and easy to use. Plus, once you've figured it out, you'll be able to spend more time fishing and less time moving your boat around.
Conclusion
The iPilot Link is Minn Kota's newest and greatest GPS navigation system. It provides more features than the original iPilot as well as integration with your Humminbird fish finder.
That said, iPilot Link is not compatible with all trolling motors. If you plan to purchase and install an upgrade kit on your existing trolling motor, it's important to make sure your motor will be compatible with it.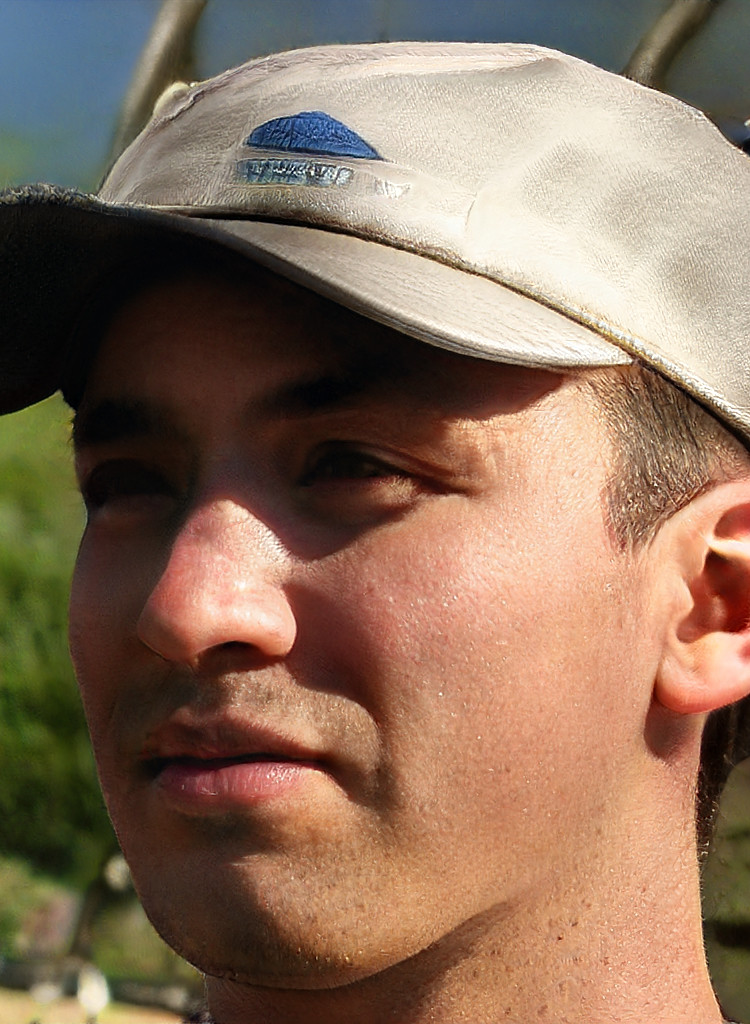 I created this site to help people – to help you – with your boat problems. Instead of helping one person at a time, I want this website to be the "one-stop-shop" for everyone's boating concerns. Read more.