If you're in the market for a new outboard motor, you will have several factors to take into consideration. You'll want to make sure the outboard is the right size for your boat, constructed of high-quality materials, and made by a dependable brand.
Another thing you might want to think about is how much noise the motor makes. Large motors may have a lot of power, but they can also be extremely noisy.
How much noise a motor produces can also depend on the manufacturer that makes it. Some brands are known for producing quieter motors than others.
So, if you want a quiet outboard motor, which are the best brands to choose from? Keep reading to find out!
1. Suzuki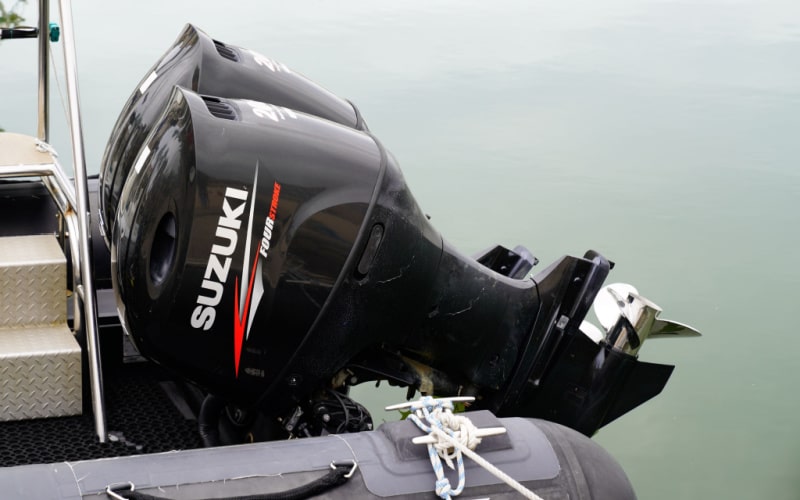 Suzuki is one of the most well-known brands that produce outboard motors. It also has a reputation for producing some of the quietest motors you can buy.
Suzuki has been around for more than 100 years, though it didn't begin producing outboard motors until 1965. Still, with more than five decades of experience, Suzuki has had plenty of time and experience in building their motors and figuring out what works best.
Of course, how quiet the motor is will depend somewhat on the type of outboard you choose. Suzuki's smaller 4-strokes such as the 2.5 HP motor are both quieter and more light-weight than the larger ones.
What's more, 2-stroke motors are going to be louder than 4-stroke motors. Regardless, even Suzuki's 2-stroke motors are fairly quiet when compared against the competition.
Overall, many boaters agree that Suzuki isn't the best outboard motor brand. That said, if you're looking for a quiet ride, then Suzuki can't be beat.
2. Mercury
Mercury is considered one of the best overall brands for outboard motors. These motors are high-quality, long-lasting, and fairly quiet.
They are generally a little louder than Suzuki motors, but many boaters agree that they are much more well-made. Mercury Marine has been producing outboard motors since 1939, so they also have many years of experience.
Again, smaller motors will be quieter than larger motors, and 4-strokes will typically be quieter than 2-strokes.
Smaller motors won't have as much power as larger ones, and 4-strokes are typically more expensive than 2-strokes, so you'll have to decide which of these characteristics is most important to you–power, cost, or quietness.
Again, Mercury is one of the best brands overall. It is a well-known company that produces top-quality outboard motors that are generally quiet as well. You really can't go wrong with a Mercury.
For an especially quiet motor, try the Racing 450R or the Marine 20.
3. Yamaha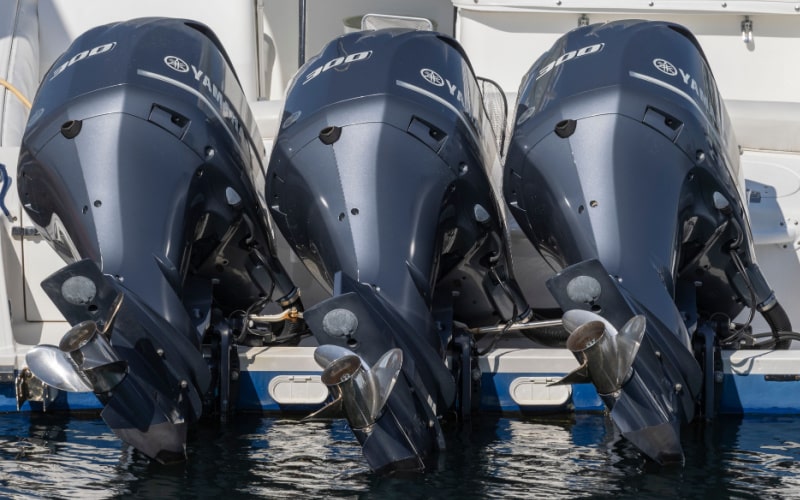 Yamaha is another well-known brand, though boater opinion on their motors is mixed. Some boaters love Yamaha, while others consider them inferior to other major brands.
Like them or hate them, Yamaha motors are known for being quiet. As with the other motors on this list, the smaller ones tend to be quieter than the larger ones, and 4-strokes are quieter than 2-strokes.
It's also worth noting that, regardless of brand, the newer motors will most likely be quieter than the older ones. Outboard motor technology is improving all the time, and that means that brands are turning out quieter motors without hurting the overall performance.
The same holds true for Yamaha outboards. If you're going to buy an older, used motor, you might want to test it out before buying it to see how much noise it makes.
If you're buying a new Yamaha, consider giving the Offshore XTO a try. This is currently considered one of the quietest outboards on the market.
4. Honda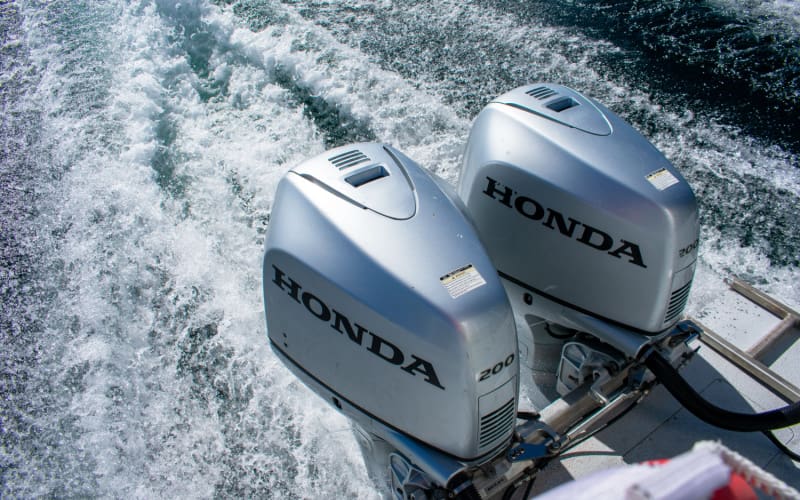 Honda is another somewhat controversial addition to this list. Though the brand is well-trusted, boaters have differing opinions on whether or not they can really be considered "quiet."
On this forum thread, for example, one contributor says that Honda is "very quiet", while another person responds that they "wouldn't ever accuse it of being a 'quiet outboard'."
Others argue that Honda produces the noisiest motors of all the brands, and yet, still others consider them to not only be some of the quietest, but some of the best outboards you can buy.
If you're considering a Honda, you might want to give the motor a listen for yourself–test it out before purchasing, if possible.
And again, keep in mind that small 4-strokes will be quieter than larger 2-strokes, and newer motors will be quieter than other ones.
If you're looking for quiet in a Honda motor, consider the Marine BF 2.3–this is said to be one of the quietest motors Honda has available.
5. Torqeedo
Torqeedo Cruise 10.0 on Tracker Boat
Perhaps the most surprising addition to this list is Torqeedo outboard motors, which are relatively new to the market.
Torqeedo was founded in 2005, and their motors have a unique boxy appearance compared with most of the outboards you may be familiar with. Despite being new, this company blazed the trail for electric outboard motors.
Electric motors are some of the quietest you can find, and they get the job done efficiently. If you would like to have a motor that hums along quietly and doesn't draw attention to itself, a Torqeedo may be just what you're looking for.
Just about any Torqeedo motor will give you a nice, quiet ride, but as usual, the smaller 4-strokes tend to be the quietest.
Though Torqeedo motors tend to be on the pricier side, they are some of the quietest motors that money can buy.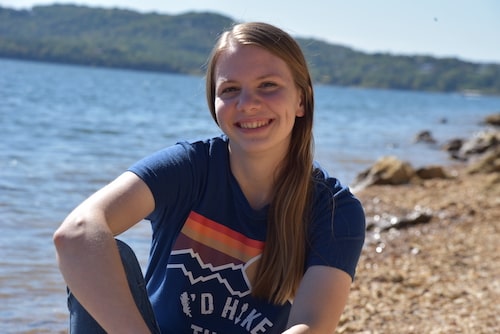 Sarah Hood has been writing for Anchor Travel since 2021. When she's not writing, she enjoys cooking, singing, and spending time in the great outdoors.