An inflatable boat can deflate over time by the sun's heat and UV rays on it. The process is quite simple.
When we blow up an inflatable through a pump, we fill it up with warm air. The sun causes the air inside to expand, which then leads the vinyl air tubes to become stiff.
This high pressure can build up to a point of weakening or even rupturing your inflatable boat's material.
In short, the sun can cause deflation in your boat because the seams become disconnected due to the high-pressure air.
The air can be let out through the pores of the rubber or potentially even break the material of the boat.
Do inflatable boats lose air?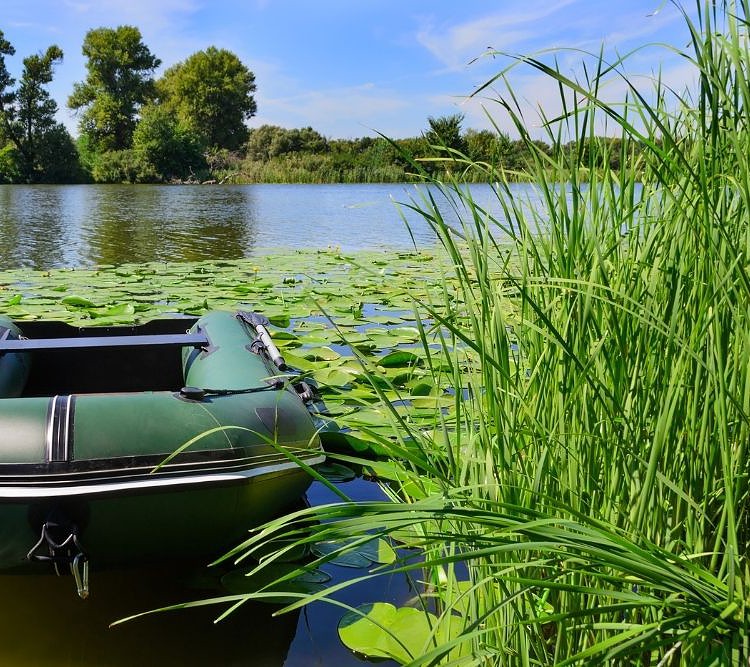 Besides leakage in air due to a hole in the material, there are many other reasons that your inflatable may lose air.
Here's why your inflatable may lose air:
A change in air and water temperature
Natural air is let out through the tiny holes of the material
Too much high pressure can force air to be let out
For every 10 degrees in temperature drop (whether it's water or air) will cause the air tubes in your inflatable to lose 1 psi.
In addition, air can also permeate through your boat material whether it's PVC or hypalon. That's because air can fit through the rubber's pores.
Risks of Leaving Your Inflatable in the Sun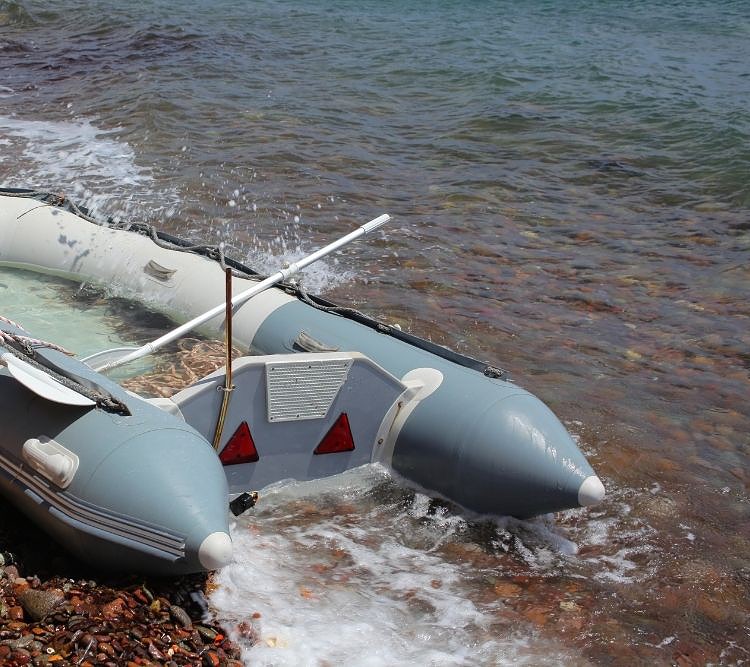 Leaving your inflatable out in the water for short periods is usually fine. The water temperature is colder than air, so you'll need the right PSI for on-the-water rigidity.
As long as you use a well-built inflatable, leaving it on the water shouldn't be an issue.
However, if you're leaving your boat on-shore during the day on a long-lunch stop or in the afternoon, you should be cautious.
An inflatable out in the sun without water to cool it off can be dangerous.
Heated air can fill up the chambers, and the sun beating on the boat will cause the air inside to expand.
If the pressure builds up too much, that can cause a rupture in the boat's material or weakening.
Never take the chance because your manufacturer may not cover the warranty for an explosive decompression caused by overinflation.
Ultraviolet radiation can damage your boat gear. The material begins to absorb the UV ray, and it begins to break down the chemical bonds inside.
This leads to discoloration, fading, brittleness, and cracking.
Depending on the material of your inflatable, you may be more protected from UV rays.
Hypalon inflatables tend to have more UV-resistant qualities than PVC.
When your boat is exposed to UV rays for long periods, additives can begin affecting the glue that holds the transom, seams, and accessories.
That's why it's important to place some kind of protection if you leave your inflatable boat out in the sun.
We recommend using a sun-protection spray designed for marine gear or a boat cover.
Products to Protect Your Inflatable Against UV Rays
1. HydroSilex Marine Ceramic Coating Spray
HydroSilex Marine Ceramic Coating (32oz) | Spray on Ceramic Coating w/ SIO2 | UV Protectant |...
MARINE. Create a slick surface for your boat or yacht with Marine, a ceramic coating made to last. Protect from harmful UV rays and dirt with an easy to apply spray that'll have you tossing out your...
ALL-AROUND PROTECTION. Open waters carry tons of debris that can attach themselves to your boat's surface. Marine helps to prevent buildup of dirt, debris, salt, and barnacles so you can launch into...
Last update on 2023-09-26 at 17:47 / Affiliate links / Images from Amazon Product Advertising API
The HydroSilex coating spray helps to protect the fabrics of your inflatable.
This product provides a UV protectant coat layer on all surfaces and leaves a glossy shine on your boat.
The open waters carry microorganisms that tend to attach to your inflatable. This spray prevents dirt, salt, and barnacles from sticking onto your boat's Gelcoat.
It's also safe to use on all types of materials such as vinyl (PVC), rubber, finished leathers, plastics, Gelcoat fiberglass, and other fabrics.
The coating spray is non-flammable and non-toxic, making it easy and safe to use.
However, only use this product sparingly since overuse can lead to damaging your PVC or Hypalon. Ideally, you should only use this spray about twice a year.
2. Newport Vessels UV Resistant Inflatable Boat Cover
Last update on 2023-09-26 at 17:47 / Affiliate links / Images from Amazon Product Advertising API
Whether you have a Hypalon or PVC inflatable boat, they both are at-risk of UV ray damage.
That's why it's a no-brainer to get a boat cover.
These are a must-have if you plan on leaving them outside, such as on a trailer in your backyard.
This Newport Vessels boat cover will protect your dinghy from all types of outdoor weather conditions such as snow, rain, and UV rays.
It uses a 600D polyester, meaning it is both water and UV-resistant.
The cover has durable straps and buckles that fit most models and brands such as West Marine, Avon, Zodiac, Achilles, Mercury, Saturn, AB, and more.
The elastic rear and hem cut provide some ventilation which prevents mold growth and bacteria buildup.
With these covers, you won't ever have to worry about sun or water damage when storing your boat outside!
3. GoPlus Double Action Hand Pump
Goplus Double Action Hand Pump for Inflatable Boat SUP, with Pressure Gauge
Fast Inflation -- High-pressure pump inflates up to 29 psi that's very fast. Using our hand pump, you can pump up your inflatable paddle board just in few minutes! A SUP hand pump is great to set up...
Reliable and Durable Material -- Made of aluminum alloy and PP pump body, ABS valve, our hand pump is very sturdy and durable. It will last for a very long time use. Our pump is equipped with a long...
Last update on 2023-09-26 at 17:47 / Affiliate links / Images from Amazon Product Advertising API
Even during day trips, it's important to carry around a hand pump with you at all times.
The boat's pressure can easily change, and you never want to be put in danger because of it.
Their built-in pressure gauge allows you to check the air pressure during breaks to see if it is overinflated or underinflated.
The GoPlus hand pump is a convenient tool to carry around on the go, and it can inflate up to 29 psi at once.
On their dual-action mode, you can inflate your boat much faster. Usually, in minutes, you'll have a fully inflated boat.
Its handle has a nice anti-slip and comfortable grip for ease of use. Not to mention it has an aluminum pump body to protect against saltwater damage.
Getting a good pressure gauge helps you ensure that your boat remains at a safely inflated pressure level.
The GoPlus hand pump fits onto a variety of different valves.
It'll also hold the pressure taken until you push the pressure release button, ensuring that there won't be any leaked air.
Safe air pressure will vary based on the manufacturer's recommendation and construction of your boat.
Most inflatables have an operating pressure of 2.5 psi.
This provides a solid hull that won't buckle or "taco" in a rapid current.
How long does it take for an inflatable boat to lose air?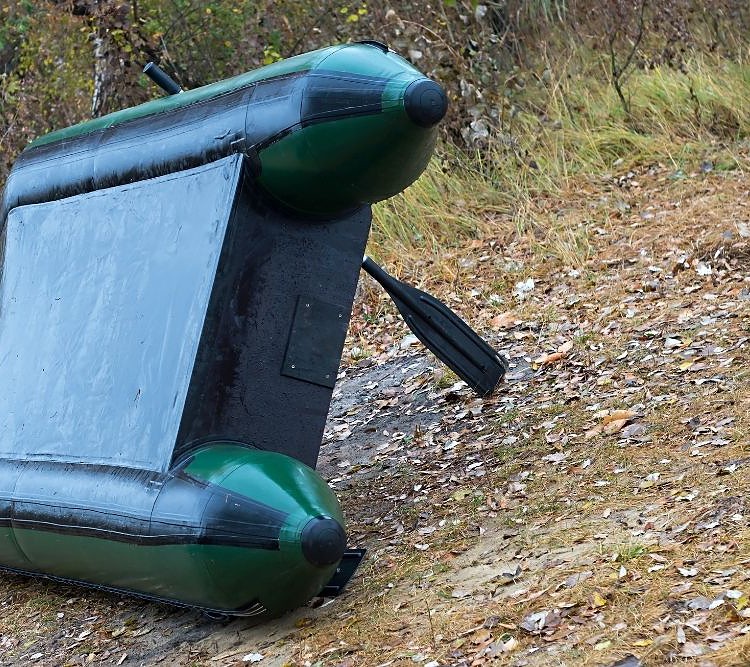 The length of time a dinghy will lose air usually varies wildly based on material type, valve type, and where you store it.
An inflatable can lose air and fully deflate anywhere between 3 days to 1 month.
If you leave your boat indoors away from the sun, expect the inflatable to last closer to 1 month. In contrast, leaving the dinghy out in the sun will cause it to deflate much faster.
Because of the amount of pressure you put on it, the boat's design and the air and water temperature, an inflatable isn't airtight. Even a solid material like rubber has pores that will slowly let out air.
The temperature can affect the air pressure of your boat. This means the pressure inside of the raft chambers should be adjusted periodically.
In the mornings and evenings, the weather is cooler, which reduces the pressure in the boat.
During the afternoons, when the weather warms up, your inflatable may become rock hard.
This is prone to happen if you leave your raft out in the hot sun.
The best way to see how fast you lose air is to use a pressure gauge to check the air pressure every few hours.
You must let some pressure out; otherwise, over-pressurized boats can lead to serious problems.
Overinflated boats can cause stress on the seams of the material and lead to greater wear and tear.
If your boat hits a sharp object, it can puncture the tube, and your raft can explode.
Conclusion
Inflatable boats can easily last over a decade if you take proper care and maintenance for them.
UV rays and over-inflation from the sun are a sure-fire way to ensure your boat deteriorates.
Protect yourself by checking the pressure every few hours and using a cover when storing your boat outside.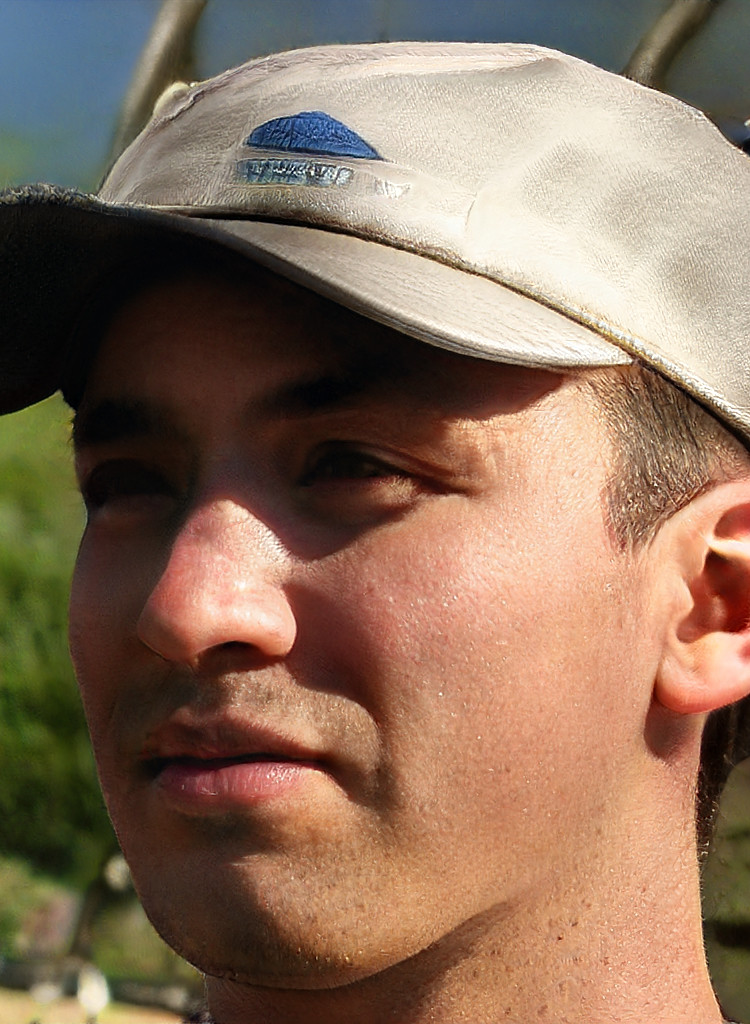 I created this site to help people – to help you – with your boat problems. Instead of helping one person at a time, I want this website to be the "one-stop-shop" for everyone's boating concerns. Read more.