You are cruising along and have found your hotspot loaded with fish, and now all you need is the confidence that you can stay there. The last thing you want is to have to worry about your anchor slipping as you enjoy the thrill of your catch. Minn Kota Talons come with sparkling reviews, tremendous hype, and, of course, a significant price tag. But are they really worth it?
Let's take a close look and see if they are.
What are Minn Kota Talons?
Minn Kota Talons are anchors that you can easily control. According to Minn Kota Motors, they come in different sizes, making them adaptable to whatever area of the country you are fishing in.
The Minn Kota Talon is a vertical deployment anchor. It goes directly below the boat, so it can be used virtually anywhere in the water.
You can use a Minn Kota Talon in shallow water or even beside a dock. When deployed, they react quickly and quietly. There is minimal water disturbance so you do not need to worry about scaring the fish away.
Minn Kota Talons come in three modes. There is a mode for every area of the country.
The soft mode is best for areas with muddy bottoms. The Talon eases its way down. It grabs into the mud softly. You control The Talon with a controller as it secures into the mud without disturbing the bottom. This is best for fishing in the southern region of the United States, where muddy bottoms are common.
The standard mode is the most popular one. You can use this mode virtually anywhere. It can work with any type of floor. You may find yourself leaning toward the standard mode because it is easy to just select it and forget about planning or strategy.
The third mode is the rough water mode. In this mode, the anchor stakes push downward into hard bottoms. If you are expecting wind or rough waters, you can relax, knowing that your Talon has a firm grip. The rough water mode is most useful when fishing in the Midwestern areas of the United States.
Besides coming in different modes, the Minn Kota Talon also comes in different sizes. These include eight footers, ten footers, twelve footers, and fifteen footers. Minn Kota teams with the Hummingbird Network to give you versatility and control.
Are Minn Kota Talons Worth the Money?
Minn Kota Talon Shallow Water Anchor - Product Overview
The best way to determine if any product is worth the money is to take a look at what the product can do and how it compares to its primary competitors. A review by Outdoor Chief clearly shows where the Minn Kota Talon stands.
The advantages are plentiful. The Minn Kota Talon is lightweight, versatile, and has superior quality. It uses smart technology which allows you to choose anchor modes.
The Minn Kota Talon is easily deployed. The arm is easily lowered into the water and its grip is generally firm, even if you are experiencing a rough tide. The Minn Kota Talon actually stabs at the bottom initially, and then continuously stabs to maintain a secure hold. This is why you can depend on the Minn Kota Talon no matter the weather condition.
The ease of deployment continues with simple operation. The Minn Kota Talons slip easily into the brackets, and that is when the fun begins. Double-click the anchor mode on the remote and down she goes. A single click and up she comes. It's that simple.
The Talon also includes a battery-powered actuator system and a built-in wave absorption mechanism. You can even use the LEC depth indicator to see how deep of a grip the talon has. All of this with superior holding power!
Also, outdoorchief.com rated the Minn Kota Talon as the best shallow water anchor. This was over the Power-Pole Sportsman ll 2.0, the Panther King Pin KPP802W, the Yak-Gear YakStick, and the SuperStick Anchor Pin.
It has a better rating than the Power-Pole Sportsman ll 2.0 because the Talon does not need continuous re-tightening of the release bracket. The Talon ranks higher than the Panther King Pin KPP802W because of its automation, including its depth indicator.
The Yak Gear Yakstick can only be used in soft beds and does not utilize depth gauges and indicators. Also, the Super Stick Anchor Pin lacks automation and is also limited to soft beds.
So if you are looking for the best overall shallow water anchor, one that puts you in control and allows you to spend more time concentrating on finding fish, the Minn Kota Talon is your best choice. Top that off with a 60-month warranty and you realize that, absolutely, it is worth the money!
What's Better, Power Poles or Talons?
The ongoing debate of Power Poles versus Minn Kota Talons has kept many fishermen quarreling late into the night. Thankfully, Kayamping has lent a hand in settling the debate.
Their comparison started with deployment. While Talons get down more quickly, Power Poles have a stronger hold due to their wider base. The biggest Power Pole deployment advantage comes from its upper arm. This tells you right away if the poles are up or down. The Minn Kota Talon has three pulses, which makes it harder to tell quickly if your boat is still anchored.
This is important because if you are in a hurry to shove off, you might not see that your motor is still down. This means the Minn Kota Talon arms are more likely to break. Minn Kota does include an alarm to help you avoid this, but breakage is still possible.
When it comes to depth, the Minn Kota Talon is the clear winner. It reaches five feet farther than Power Poles. This adds up to a 33% advantage. This gives you significantly more range as you decide where to anchor. So when you find that sweet spot, you can decide how close you want to get.
Kayamping also rates Power Poles as the better choice when anchoring in rocks or sand. Its hydraulic power gives a strong hold on all surfaces. The Minn Kota Talon answers with its multiple setting options, giving you more flexibility in how you anchor.
Power Poles get the edge in customer service. Their representatives showed a greater desire to please customers, according to Kayamping. Minn Kota representatives seemed to have a more "corporate" type attitude.
In overall value, the Minn Kota Talon is the better choice. Power Poles typically have a higher price tag. And Minn Kota Talons have significant advantages. Talons are easily transferred from one boat to another. Power Poles are meant to stay on one boat due to their hydraulics and mounting. In a strong current, there is not much noise difference. But when the water is calm, Minn Kota Talons are quieter.
The final numeric breakdown by Kayamping looked at speed, stability, features, and value. The Minn Kota Talon rated a nine for speed and Power Pole rated a seven. Power Pole scored a ten in stability to Minn Kota Talon's seven. The Talon got a ten for features to Power Pole's seven. And The Talon edged Power Pole nine to eight in value.
So the Minn Kota Talon won with an overall rating of nine to Power Pole's eight.
Do You Need Two Talons?
Is there a real advantage to having two Minn Kota Talons instead of one? It primarily depends on the conditions you plan to fish in.
For the skilled fisherman, it really is not a big deal. Of course, windy conditions and rough waters create the challenge. With only one Minn Kota Talon, the disadvantage is that the boat may spin. But how much of a nuisance is this? And is the extra Talon really worth the extra money?
Sale
Minn Kota 1810450 Talon Shallow Water Anchor, 12 ft, Red
Multiple Control Options: Control Talon from anywhere on the boat using your choice of options: Control Panel, Wireless Remote, Foot Switch, i-Pilot or i-Pilot Link Remote, Mobile App or right from...
User-Selectable Anchoring Modes: Separate anchoring modes for Rough Water (heavy wind and chop), Soft Bottom (muddy or silted bottom), and standard (normal anchoring)
Last update on 2023-09-26 at 04:41 / Affiliate links / Images from Amazon Product Advertising API
The consensus, according to In-Depth Outdoors, is that you can get around the problem with a little ingenuity. And in the final analysis, using just one Minn Kota Talon may even test your boating know-how and fishing skill.
Let's start with the advantages of using two Minn Kota Talons. Two Talons will pin your boat securely and are especially effective on big flats. With two Talons you can count on your boat staying straight, and they will also allow you to stop suddenly.
Because Minn Kota Talons have water absorption, there are ways to overcome the disadvantages of using just one Talon. One trick is to avoid extending the spikes completely. The floating suspension system lets the boat go up and down on the anchor spikes. The boat can adjust itself from side to side or up and down as necessary.
Or, you may choose to just deal with the boat spin. Think of the fun you are missing by not accepting the spin and casting off from the back of the boat. Doesn't dealing with the spin add to the challenge? Otherwise, you might as well be standing on the shore with a cane pole. And if you don't want the extra challenge, at least consider using a spot lock on the bow.
Finally, is the drift a big deal anyway? When the wind or wake subsides the boat will tend to settle itself. So, at the end of the day, one Talon is sufficient.
Conclusion
So Minn Kota Talons are quiet, quick, and easy to deploy, and they give you the confidence that comes from knowing that you have a strong hold.
In a point-by-point comparison, Minn Kota Talons were rated higher than Power Poles, and having only one of them is sufficient.
All of this allows you to concentrate on reeling in the fish, which makes Minn Kota Talons well worth the money!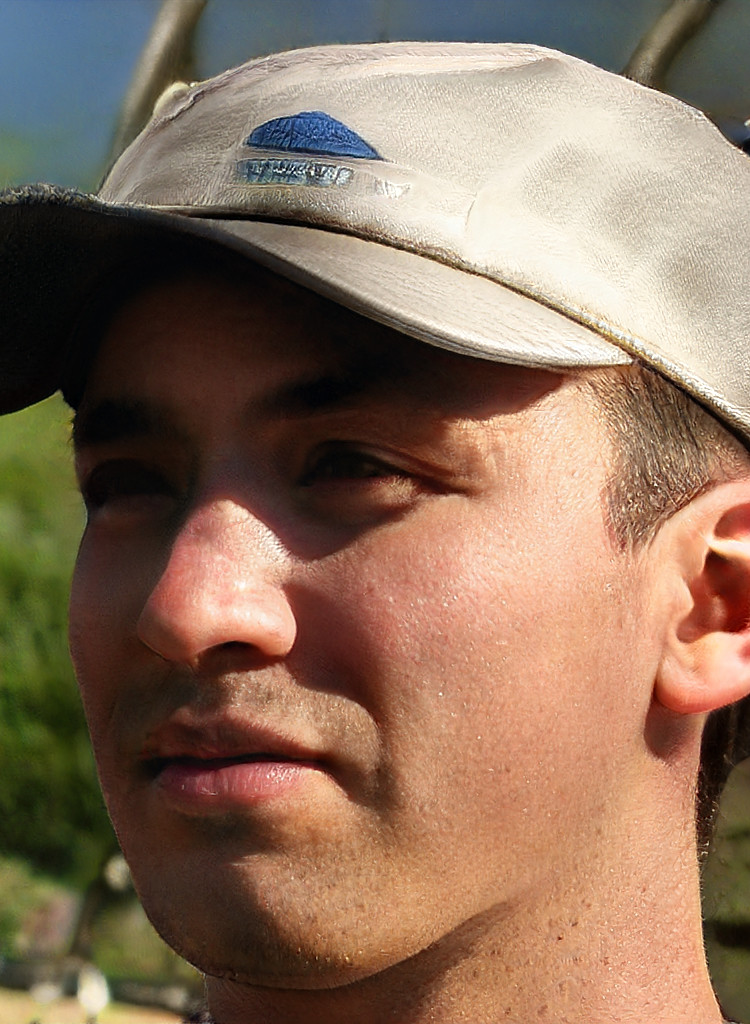 I created this site to help people – to help you – with your boat problems. Instead of helping one person at a time, I want this website to be the "one-stop-shop" for everyone's boating concerns. Read more.