Whether you're a casual angler or someone looking to cruise waters, trolling motors are an important piece of equipment to help you navigate your boat. With so many options available, it can be difficult to select the right one.
For those looking for budget-friendly options, Minn Kota offers the Edge and the PowerDrive. Although they have a few similarities, there are many key features that differentiate one from the other.
The Minn Kota Edge is best suited for casual anglers or adventurers looking for a powerful and easy-to-use motor for their boats. In comparison, the PowerDrive is geared towards more serious anglers who want fish-finding capabilities and the convenience of traveling on autopilot.
In this article, we'll provide an in-depth analysis of both models, such as their specs and features, and also decide which is better.
Let's get started!
Direct Comparison
| | | |
| --- | --- | --- |
| | Edge | PowerDrive |
| Shaft Length | 36", 45", 52" | 48", 54, 60" |
| Power | 12v (45 lbs), 12v (55 lbs), 24 (70 lbs) | 12v (45 lbs), 12v (55 lbs), 24 (70 lbs) |
| Steering | Cable-Steer Foot Pedal, Hand Tiller | Electric Foot Pedal |
| Stow and Deploy | Latch & Door Bracket | Deploy-Assist Lever |
| Prop | Power Prop | Weedless Wedge 2 Prop |
| Technology | Directional Indicator | iPilot GPS, Universal Sonar 2 |
| Comparing Prices Online | Click here to buy online! | Click here to buy online! |
Breaking it down
We'll compare each motor's features and how they differ from one another.
Each trolling motor has its own advantages and disadvantages. By understanding the use case and benefits of their features, you can make an informed decision on which motor is right for you.
Steering
One of the biggest benefits of trolling motors is the ability to seamlessly steer in any direction and control the speed output of your boat.
The most common types of steering options are foot pedals or hand tillers.
Hand-controlled motors provide continuous power directly from the motor, which means faster reaction time and more responsiveness.
They also take minimal effort to control and offer excellent reliability.
Foot pedals are pedals on the floor that you step on to steer your boat.
The biggest benefit to using foot pedals is that they free up your hands to focus on catching more fish!
Edge
The major advantage that the Edge has over the PowerDrive is its cable-steer foot pedal.
Cable steered pedals offer a superior "touch and feel" because the pedal is directly connected to the motor via a cable.
This means the motor responds to any movement in real-time. This can be useful when you're navigating through narrow waterways or need to avoid hitting a rock quickly.
Also, cable steer pedals make virtually no noise, meaning you won't spook any fish.
PowerDrive
In contrast, the PowerDrive utilizes the electric steer pedal along with an 18-foot cord so that you can position it anywhere on the boat for your convenience. It uses heel and toe control to steer your boat. Simply press your toe down to turn right and press your heel down to turn left.
The electric motor also provides advanced features like a constant-on feature where it acts like an auto-pilot, allowing users to cruise without touching the pedal.
In addition, it has an infinite speed dial to adjust speed controls seamlessly and a spot-lock button to keep your boat in one location.
The disadvantage of electric pedals is that the signal takes a little longer to travel from the input to the motor, causing a slight delay and making them less responsive than cable-steered pedals.
Winner: Edge, because the cable-steer foot pedal is more responsive.
Power
Power is an important aspect of choosing the right trolling motor. The heavier your boat is, the more thrust you'll need to obtain the speed you're looking for.
Having adequate power also helps keep your boat heading straight without being blown off course by rough wind or water.
Higher voltage typically means more thrust or power available to you. Trolling motors typically offer batteries in 12 volts, 24 volts, or 36 volts.
Edge
The Edge features voltage options including: 12v (45 lbs), 12v (55 lbs) and 24v (70 lbs). The pounds is referring to the amount of thrust the motor has. The more thrust you have, the more powerful a motor is.
Generally speaking, you'll need 2 pounds of thrust for every 100 pounds of weight, including the weight of your boat, you, any passengers, and all items inside the boat.
This is quite standard and will easily accommodate all inflatable boats or small boats.
PowerDrive
Similarly, the PowerDrive offers the exact same power options as the Edge: 12v (45 lbs), 12v (55 lbs), and 24v (70 lbs).
The main difference is that the PowerDrive uses a different circuitry in its motor to achieve the same result. Inside of the motor, the PowerDrive has a unique speed control system called the Digital Maximizer. The transistors work more efficiently by having infinite speed adjustments.
Unlike the Edge and most motors with only 5-speed adjustments, the PowerDrive lets you dial in the speed exactly to your preference.
The Digital Maximizer draws constant power to prevent continuous surges to your battery and drains excess power.
Minn Kota claims that the motor provides up to five times longer run time on a battery charge, which means the PowerDrive is much more power-efficient than the Edge.
Even though they have the same power, you'll be able to fine-tune your speeds better, and the motor will last you much longer while you're out in the waters!
This is ideal for anglers who want to spend all day fishing.
Winner: PowerDrive, because the Digital Maximizer offers superior power efficiency.
Technology
Minn Kota arguably has some of the most advanced technology compared to other brands.
They're best known for their auto-pilot feature, remote access navigation, and other fish-finding technology, allowing you to spot fish easily.
The usefulness of the technology will depend on your objectives for getting a trolling motor.
Edge
Since the Edge is one of Minn Kota's most affordable trolling motors, it doesn't have many advanced technological features.
The Edge does offer a built-in directional indicator on the motorhead, which helps you easily navigate through the waters.
However, this motor doesn't offer any GPS technology or fish-finding features that other Minn Kota motors have.
PowerDrive
Minn Kota | PowerDrive Trolling Motors
For those looking for an upper hand when catching fish, the PowerDrive makes life as an angler much easier.
It features Minn Kota's signature iPilot GPS system, allowing users to navigate through the waters with remote control.
This control allows you to run your boat on autopilot, so you can spend more time reeling fish in and less time worrying about getting to your destination.
In addition, the spot-lock feature lets you hold your boat into one position, while the 'spot-lock with jog' feature enables you to move in any direction up to five feet.
When it comes to fish-finding, the PowerDrive offers the Universal Sonar 2, a built-in transducer located in the lower unit of the motor.
Sonar 2 is used to detect fish beneath you and determine the water depth. It's also compatible with fish-finder brands like Humminbird, Eagle, Lowrance, and Garmin.
Winner: PowerDrive, because they offer the iPilot GPS and Universal Sonar 2 to help anglers catch more fish.
Propeller
A propeller is designed to help you get from point A to point B. It can have a big impact on the performance of your boat.
High-quality propellers will improve your speed, power you through vegetation, and reduce the overall consumption of your motor's batteries.
Trolling motors typically feature a prop with two or three blades. In addition, they are either made with plastic or nylon composite materials.
Edge
The Edge features the Power Prop, which is a standard two-blade propeller made out of nylon composite.
A two-blade prop has less power than a three-blade prop but is also much less likely to get stuck in weeds since there's one less blade.
Also, the nylon composite is lightweight and strong, making it suitable for rough waters.
PowerDrive
Although the prop may seem like a minuscule part of a trolling motor, it can make a huge difference.
If you're constantly traveling through swampy conditions with heavy vegetation, you want a strong, lightweight, and durable prop to get you through.
You never want to get stuck and have to pull weeds out of your motor.
The PowerDrive features its weedless prop, which is a two-blade prop that uses a sweep-back design.
This high degree of sweepback design prevents snagging and helps propel your boat forward through vegetation.
The blades also taper around the Edge, making them thinner than usual. As a result, the weeds are less likely to get caught and stop the rotation.
In addition, the flared design conserves battery power from your motor because it doesn't require you to increase speed to slice through the weeds.
Traditional props require you to ramp up to the maximum speed to plow through them, drawing more amps.
Winner: PowerDrive, because the weedless design is better suited for moving through vegetation.
Final Recount
Edge: 1/4
PowerDrive: 3/4
Overall Winner: PowerDrive
Pros and Cons
Pros
Cons
Edge

Cable-steer foot pedal is very responsive
Plenty of shaft lengths and power options to choose from
Users can choose between hand or foot control

No remote control
5 speed setting is not as smooth as variable speed dial, like the Digital Maximizer

PowerDrive

iPilot GPS system offers auto-pilot, spot-lock and many more features
Weedless wedge prop is designed to power through weeds effortlessly
Digital Maximizer allows your battery to have a longer run time

Electric foot pedal may have a slower response time
More expensive than the Edge
Is the Minn Kota Edge worth the money?
Minn Kota Edge 45 - Detailed Review
The Minn Kota Edge is a low-priced trolling motor packed with plenty of power options and easy-to-use navigation features, making this one of the best-value motors in the market.
Since it comes with the cable-steer foot pedal and directional indicator, you can easily travel through any water while still having your hands free to fish or perform other tasks. The Edge provides five-speed settings allowing you to travel fast or slow.
Which is better: Minn Kota Edge or PowerDrive?
After carefully comparing these two trolling motors based on their features, the PowerDrive is the clear winner. The PowerDrive offers the Digital Maximizer, which allows the motor to run more efficiently and spend more time out in the water.
In addition, you can take advantage of the iPilot GPS system and control your boat remotely. If you want a hands-off approach to navigating or want a little boost in finding fish, we recommend the PowerDrive.
Final Verdict
Simply put, you can't go wrong with either motor! If you're a casual boater who occasionally travels in the water, the Edge has plenty of power, speed, and ease-of-use to make your trips enjoyable.
However, if you're someone who fishes weekly or several times a month, it may be worth investing a little more for the PowerDrive. The PowerDrive helps you stay out in the waters longer and find more fish!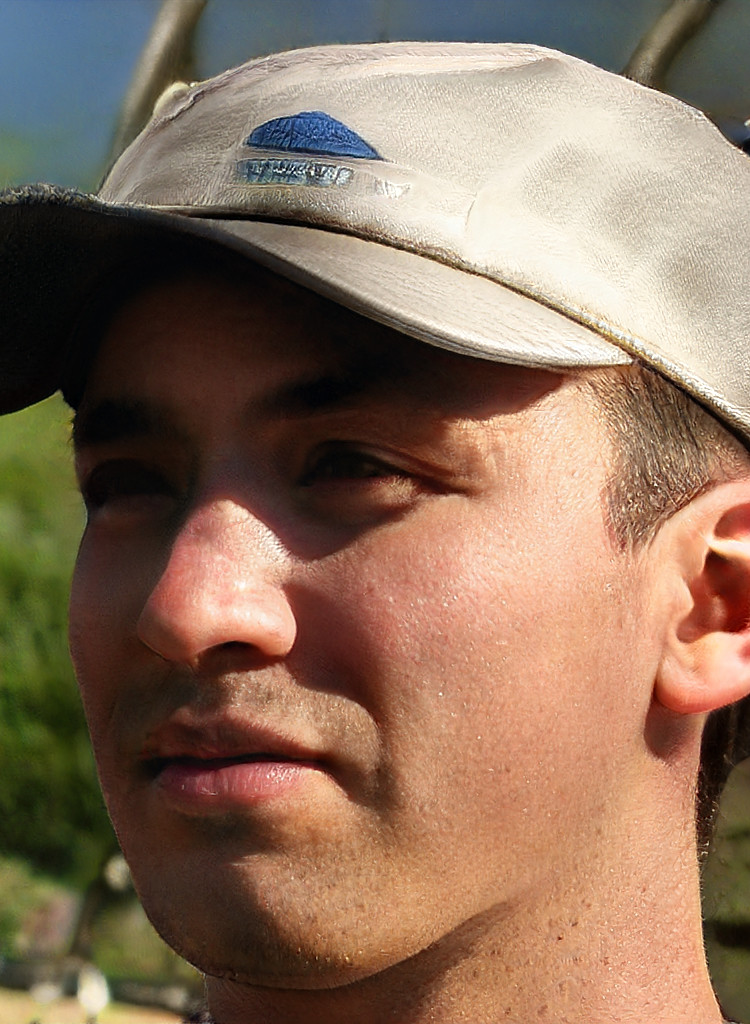 I created this site to help people – to help you – with your boat problems. Instead of helping one person at a time, I want this website to be the "one-stop-shop" for everyone's boating concerns. Read more.