So, you're shopping around for a new marine battery charger, and you keep coming across the NOCO brand. You notice they have many different products available, and you want to learn more.
Are NOCO marine battery chargers any good?
What about the company itself? How long has NOCO been around, and is the company based in the USA?
What comes with the charger, and how do you install and use it?
And perhaps most importantly, what are its best features? What are some good alternatives to NOCO chargers?
Keep reading!
In this review, we'll explore everything you need to know about NOCO marine battery chargers.
Who Are NOCO Marine Battery Chargers For?
NOCO Onboard Marine Chargers
NOCO marine battery chargers are ideal for anyone looking for a quality onboard marine charger at a quality price. NOCO chargers are put through rigorous underwater testing to ensure they can handle the high moisture levels of the most extreme boating environments.
Whether you have one, two, three, or even four marine batteries to charge, NOCO chargers have you covered. They come in a variety of bank options so you can choose the one that works best for the number of batteries you have.
Regardless of whether you have flooded lead-acid, AGM, gel, or lithium batteries, NOCO chargers will charge them. These chargers come from a long-standing American company and are a great choice for anyone needing dependable onboard battery chargers.
What's Included With Your NOCO Battery Charger?
For a great visual of what comes in the box with a NOCO Genius four-bank charger, check out the following video:
NOCO Genius Onboard Charger | Camper Boat RV Shore Power Battery Charging
Regardless of whether you order a one-, two-, three-, or four-bank charger, you'll receive the same items in the box. These items include:
The charger: Obviously, the charger is the primary item you will receive. It will vary in size depending on the specific charger you order, and it will come with an AC input plug and a pair of M10 output eyelets.
Mounting hardware: NOCO chargers are easy to mount on your boat, and they come with a pair of self-tapping screws for the job.
User guide/ warranty: The last item in the box is a user's manual. Warranty information is included with the user's manual–each NOCO charger comes with a 3-year limited warranty.
Overview of Features
NOCO chargers have lots of great features that make them extremely popular. From versatility to protective systems built into each charger, NOCO chargers allow you to charge your marine batteries with confidence.
As noted above, there are a variety of NOCO chargers to choose from single-bank, two-bank, three-bank, and four-bank. Some of these chargers have a max output of 5 amps, allowing for a slower charge; others have an output of 10 amps, which gets the job done more quickly.
NOCO chargers can be used for all different types of marine batteries, including lithium. They have different settings to customize your charging experience based on the battery type.
For example, the lithium setting will offer a charge specific to lithium batteries, while the AGM setting will provide a charge specific to AGM batteries. It even has a repair setting that will provide a fix for some types of battery damage.
NOCO chargers have automatic acid stratification and sulfation detection, so they can alert you when your batteries are experiencing problems.
Each NOCO charger has a built-in thermal sensor that detects the ambient temperature and charges your battery accordingly. This way, you don't have to worry about over-or undercharging during hot or cold weather.
NOCO chargers are meant to be used outdoors, on your boat. They are onboard chargers that can be mounted anywhere you have room for them. They are completely waterproof so you don't have to worry about them getting damaged by sea spray or high humidity.
NOCO chargers can automatically charge batteries as low as 1 volt. What's more, you can take them off the automatic setting and use them to manually charge batteries that are down to 0 volts–in other words, batteries that are completely dead.
Most NOCO chargers are made to charge 12V batteries and, as noted above, they will charge all battery types. They can also be used for more than just marine batteries–they will charge all types of starter and deep cycle batteries as well.
It's worth noting that these chargers do not come with alligator clips, so they only work with batteries that have screw terminals. NOCO could make their chargers even more versatile if they included alligator clips with the M10 eyelets.
Some customers note that customer service is responsive and takes care of issues, but doesn't always do so very quickly or efficiently.
Sale
NOCO GENIUS2, 2A Smart Car Battery Charger, 6V and 12V Automotive Charger, Battery Maintainer,...
Meet the GENIUS2 - Similar to our G1100, just better. It's 30% smaller and delivers over 140% more power. It's the all-in-one universal charging solution - battery charger, battery maintainer, trickle...
Do more with Genius - Designed for 6-volt and 12-volt sealed lead-acid automotive, marine, RV, powersport, and deep-cycle batteries, including flooded, gel, AGM, SLA, VRLA and maintenance-free, plus...
Last update on 2023-06-06 at 05:07 / Affiliate links / Images from Amazon Product Advertising API
What We Like
They have different settings for all types of batteries.
They have built-in temperature and battery damage sensors.
They can be used to charge batteries as low as zero volts.
What We Don't Like
The chargers don't have alligator clips so they only charge batteries with screw terminals.
Customer service can be slow at times.
| | | | |
| --- | --- | --- | --- |
| Design | Ease of Use | Features | Customer Service |
| ⭐⭐⭐⭐ | ⭐⭐⭐⭐⭐ | ⭐⭐⭐⭐⭐ | ⭐⭐⭐⭐ |
| Small and lightweight design, great for use with any battery with screw terminals | Easy to read display and foolproof appearance | Comes with plenty of helpful features for a dependable charge | Good customer service, could use some improvement |
How to Use Your NOCO Marine Battery Charger?
NOCO battery chargers are easy to use and install. Simply follow the steps below:
Find a spot on the boat to mount your charger. The input and output cords are each 72 inches long, so you'll want to choose a location relatively close to both your AC outlet and your battery.
Use the included screws to mount it. You may want to use a power drill with a screw head attachment for this step. You can mount your charger in any convenient position. Place the screws in the holes on the charger and tighten.
Place the output eyelets on your battery's screw terminals. Remember, the red cord goes to the positive terminal and the black cord goes to the negative terminal. Slip each eyelet over the appropriate terminal and tighten it in place with the terminal's nut.
Plug in the charger. You will need access to shore power to use your NOCO charger, or else it will need to receive power from your boat's alternator to work while you're out on the water.
Check to make sure everything's working. Inspect the indicator lights, change the settings to make sure each one works, and use a voltmeter to check your battery's voltage while charging.
For an in-depth look at how to install and connect your new NOCO battery charger, check out the following video:
How to install/connect NOCO Genius Onboard Charger
Alternatives to NOCO Marine Battery Chargers
The Minn Kota Precision charger is one of the best alternatives to a NOCO onboard charger. It is similar to the NOCO in many ways but has even more options in terms of amp output. They are also corrosion-resistant, making them the better choice for saltwater fishing.
The Precision chargers may be a bit more expensive than NOCO chargers, depending on what bank size you choose.
If you're looking for more of a budget option that comes with alligator clips, check out the ADPOW 5 amp charger .
This charger is not highly weather-resistant, so you will have to take your battery off the boat and hook it up to the charger, or else you'll have to take the charger out to your boat between uses.
FAQs
1. Where Are NOCO Marine Battery Chargers Made?
NOCO was established in 1914 in Cleveland, Ohio. Today, NOCO's products are designed and engineered in Phoenix, Arizona. They are manufactured both in Cleveland, Ohio and Hong Kong, China.
2. Are NOCO Marine Battery Chargers Waterproof?
All of NOCO's marine battery chargers are fully waterproof. They have an ingress protection rating of IP68 and are exposed to thousands of hours of submersion during life cycle testing procedures. This makes them extremely durable and dependable for boat use.
Conclusion
NOCO marine battery chargers come from a trusted American brand and are made of high-quality materials. Whether you only go fishing once in a while or you're out on the water every weekend, you can depend on NOCO chargers to keep your marine batteries running.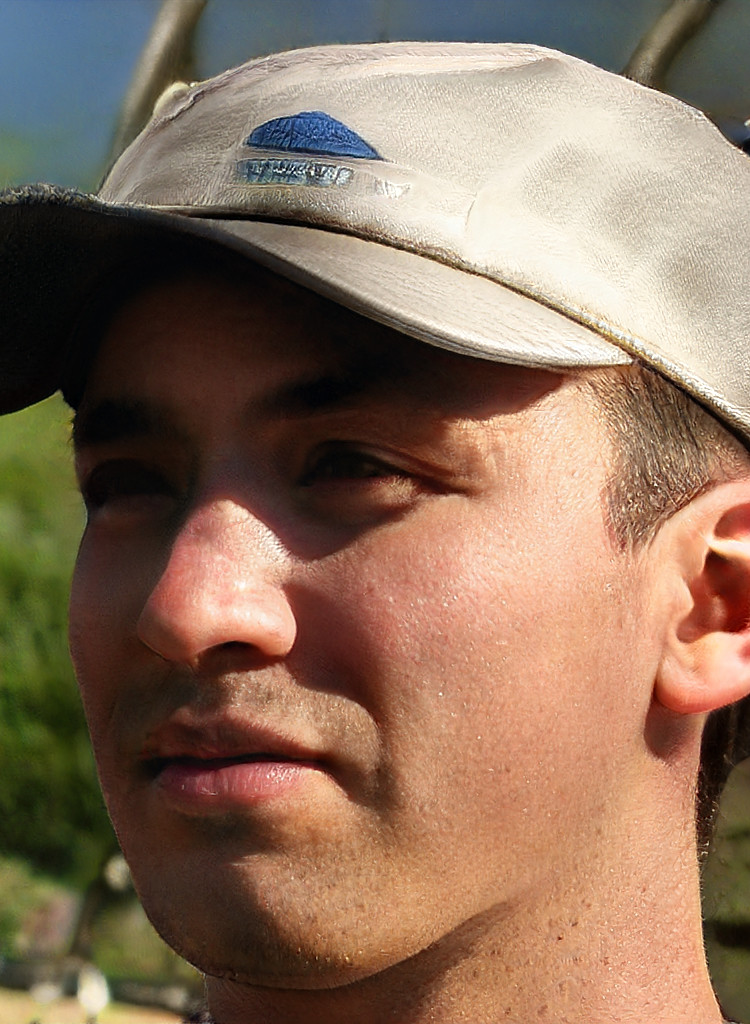 I created this site to help people – to help you – with your boat problems. Instead of helping one person at a time, I want this website to be the "one-stop-shop" for everyone's boating concerns. Read more.