Carrying an onboard marine battery charger is a smart decision, especially if you rely on a trolling motor or outboard motor engine.
If you're a fishing enthusiast, and can't stay away from the waters, a marine onboard battery charger is an absolute must. These chargers ensure that the batteries last longer, and you'll get more use out of them.
As an angler, you'll have peace of mind knowing that your motor won't die on you after only a few hours of use.
Onboard marine battery chargers have waterproof protection and are designed to charge your batteries while you're on your boat.
However, when searching for a good onboard charger, you may have come across two brands: Noco and Minn Kota.
Today, we'll compare the differences between the two and give you our recommendation for which brand to pick. Let's begin!
Direct Comparison (table)
Noco
Minn Kota
Models:
Gen5x1,

Gen5x2,

Gen5x3,

GenPro10x1,

GenPro10x2,

GenPro10x3,

GenPro10x4

MK106D,

MK 210D,

MK 220D,

MK 315D,

MK 330D,

MK 440PC

Banks:
Gen5 is available in 1, 2, or 3 banks;

GenPro10 is available in 1, 2, 3, or 4 banks

MK106D – 1 bank,

MK 210D – 2 banks,

MK 220 – 2 banks,

MK 315D – 3 banks,

MK 330D – 3 banks,

MK 440PC – 4 banks

Amps/Banks:
Gen 5×1 – 5 amps,

Gen 5×2 – 10 amps,

Gen 5×3 – 15 amps,

GenPro10x1 – 10 amps,

GenPro10x2 – 20 amps

GenPro10x3 – 30 amps

GenPro10x4 – 40 amps

MK106D – 6 amps,

MK 210D – 10 amps,

MK 220D – 20 amps,

MK 315D – 15 amps,

MK 330D – 30 amps,

MK 440PC – 40 amps

Battery Type Compatibility:
Lead-acid and lithium-ion batteries, AGM batteries
Flooded/Wetcell, AGM batteries, lithium batteries
Weight:
Gen5x1 – 2.95 lbs,

Gen5x2 – 4.17 lbs,

Gen5x3 – 6.1 lbs,

GenPro10x1 – 5.33 lbs,

GenPro10x2 – 8.74 lbs,

GenPro10x3 – 13.43 lbs,

GenPro10x4 – 16.98 lbs

MK106D- 4.5 lbs,

MK 210D- 11 lbs,

MK 220D – 15 lbs,

MK 315D – 14 lbs,

MK 330D – 20 lbs

MK 440PC – 22.5 lbs

Size:
Gen5x1 – 3.8", 5.1', 1.9",

Gen5x2 – 5.6", 7", 2.2",

Gen5x3 – 6.5", 7.9", 2.2",

GenPro10x1 – 5.6", 5.8", 2.8",

GenPro10x2 – 6.5", 8.1", 2.9",

GenPro10x3 – 8.1", 10.5", 2.8",

GenPro10x4 – 9.1", 11.4", 2.8"

MK106D – 8-¾", 4-¾", 3",

MK 210D – 11-½", 7-½", 4",

MK 220D – 13-½", 7-½", 4",

MK 315D – 12-½", 7-½", 4",

MK 330D – 16-¼", 7-½", 4"

MK 440PC – 11-¾", 6-¾", 8"

Who They Cater To:
Features:
Automatic charging,

LED charge level indicator, advanced diagnosis,

thermal compensation detects and restores lost battery performance,

force mode

Automatic temperature compensation,

digital control,

automatic multi-stage charging,

LED status display,

Customer Service:
3-year warranty
3-year warranty
Compare Prices Online:

Click here to buy online!

Click here to buy online!
Breaking It Down
When comparing these two models, we'll have to consider a range of factors such as who they cater to, their power options, features, and customer service.
We'll dive into how they are similar and differ from each other.
Who They Cater To
Depending on your needs, you may want different features or battery sizes. Thus, you should know which brand is catered to your situation.
Noco
Noco is best suited for serious anglers who analyze their battery performance, which helps you extend your battery life.
That's because Noco offers diagnostics where users can stay in tune with how their battery health is.
Also, it's got better safety features to help you revive your battery where it's dead or at nearly zero voltage.
Minn Kota
Minn Kota is also suited for anglers, but they are better suited for more casual users. That's because it can't revive dead batteries.
Casual anglers who aren't fishing all day are less likely to have dead batteries; thus, Minn Kota is the perfect option.
Winner: Noco, because they are better suited for anglers than Minn Kota is.
Power Options
How to Select an On-board Battery Charger
There are two primary factors to consider when looking at an onboard charger's power options; the number of banks and amps that the charger has.
Onboard marine battery chargers comprise one to four battery chargers, which are housed in a single chassis. These chargers are called banks. In other words, they are the power source that will be used to charge your marine battery.
So how many banks do you need for your charger?
This depends on how many batteries you'll need to charge. Here's a table to determine the number of banks you'll need for your engine or motor.
| | |
| --- | --- |
| 1 charging bank | 1 battery or 12 volts |
| 2 charging banks | 2 batteries or 24 volts |
| 3 charging banks | 3 batteries or 36 volts |
| 4 charging banks | 4 batteries or 48 volts |
In addition, amps determine how quickly you charge a battery. The higher the amps, the faster the recharge time will be.
Here are the guidelines on how fast it will take to charge based on the amps per bank. Keep in mind this is "amps per bank" and not total amps. For example, the Noco GenPro10x4 has 4 banks and a total output of 40 amps. This means it has 10 amps per bank.
| | |
| --- | --- |
| 5 or 6 amps per bank | 10 to 12 hours of charging time |
| 10 amps per bank | 4 to 6 hours of charging time |
| 15 amps per bank | 3 to 5 hours of charging time |
Now that you understand the basics of onboard batteries' charging power, let's discuss the differences between Noco and Minn Kota power options.
Noco
For the Noco models, the power options are quite straightforward. Their Gen5 models contain five amps per bank, and their GenPro10 models contain 10 amps per bank. Thus, if you want more speedy charging time, we recommend the GenPro10.
Minn Kota
Minn Kota has similar power options in that their models contain between five to six amps per bank or 10 amps per bank, depending on the model you choose from. The MK 330D and the MK 440PC both offer 10 amps per bank, thus giving you a faster charging time.
Winner: Tie, both brands offer similar banks and amps for their models.
Features
Depending on the onboard charger, there will be unique features that ensure better safety or charge faster.
Some of the best features include a thermal sensor and smart charger or multi-stage technology.
Let's compare their advanced features.
Noco
Noco provides plenty of unique features such as the start-voltage sensor, force mode, thermal compensation, and advanced diagnostic capabilities.
Similar to a dead car battery, a battery charger or an alternator wasn't designed to revive a dead battery. Instead, these onboard battery chargers are meant to keep a healthy battery charged.
However, with their start-voltage sensor, it'll automatically detect and charge dead batteries even if they only have 1-volt remaining. In extreme cases where the battery has less than 1-volt, users can use force mode to revive the dead batteries.
This safety mechanism is crucial for situations where you're stuck in large bodies of water far away from land.
Like the Minn Kota chargers, it offers thermal compensation. This is where it automatically monitors the fluctuations in temperatures and adjusts the charging cycle as needed.
What separates Noco chargers from Minn Kota is their advanced diagnostics display and advanced charging functions.
With their diagnostics, users will get notified for high voltage, bad battery, reverse polarity, and standby mode.
In these situations, it's best to see a professional or replace the battery.
Also, the charger automatically defects acid stratification and sulfation, which damages the battery. This allows you to address the problem and extend the battery life and improve battery performance.
Lastly, we like that the Noco charger comes with an easy-to-install mounting system where you can mount it in any direction. The mount is anti-vibrational to prevent shock and noise.
Minn Kota
Minn Kota Digital On-Board Battery Chargers Review
Minn Kota onboard chargers offer an array of features to help users stay out in the water longer and preserve the lifespan of their battery.
Charging your batteries at temperatures too high or too low will surely damage your battery.
When temperatures are too hot, batteries charged with standard voltages tend to overcharge. In contrast, if it's too cold, it's easy to undercharge the batteries. Consequently, the lifespan of your battery will quickly shorten.
Minn Kota's digital onboard chargers will sense and adapt to the temperature fluctuations with the automatic temperature compensation feature to ensure an accurate and fast charge.
In other words, the charger has temperature sensor readings so that it'll automatically adjust the battery voltage to prevent over or undercharging.
In addition, the Minn Kota onboard chargers feature a microprocessor design that delivers a more accurate and faster charge.
Furthermore, it uses multi-stage electronic technology, otherwise known as "smart chargers," to reduce charging time. It works by charging your marine batteries in different phases. By controlling and optimizing the charging output in each phase, it'll charge quicker and with more precision.
Once the batteries are charged, it is set to maintenance mode, where it'll hold the marine batteries between 95 to 100 percent charge. This removes the cycling and overcharging caused by linear chargers.
Linear battery charges will stop once fully charged. The process of cycling by recharging compared to "maintaining" will negatively affect the battery life.
Winner: Noco, because they offer advanced diagnostics for users to manage their battery health better and revive or repair their battery's performance.
Customer Service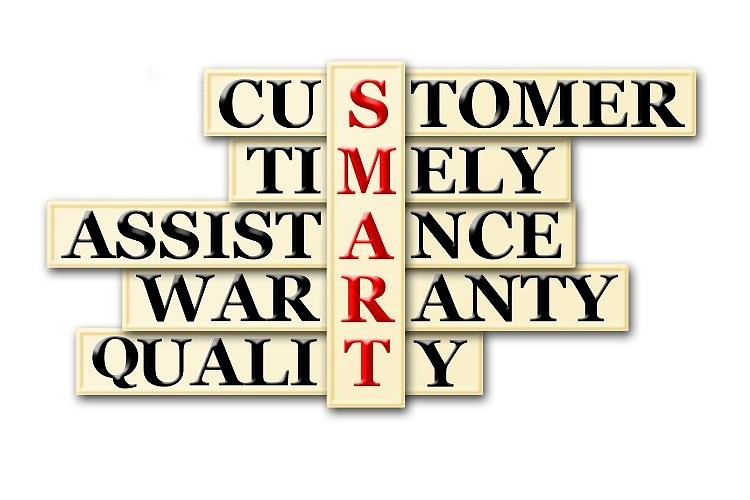 Customer service is the hallmark of an excellent company. A brand with great customer service should be easily accessible to answer questions and resolve potential issues. This means being available via phone, chat, or email frequently.
Defects can happen periodically. That's why a manufacturer must offer a warranty to allow customers to receive a replacement in case something goes wrong.
Noco
The Noco offers a 3-year limited warranty for any defects on their onboard chargers. If you ever have questions about the product or warranty information, you can refer to their support FAQ page.
They also offer a chat service, a contact-us page, and the option to request a call-back.
Although the chat service is an excellent way to get your answers quickly, some people may prefer to get a quick answer by calling a phone number.
Minn Kota
Minn Kota is a reputable brand for its marine products, such as trolling motors and battery chargers.
They offer a fully replaceable 3-year warranty free of charge, so long that the material is free from defects in workmanship and materials.
Like most warranty policies, it won't cover damage caused by accidents, misuse, insufficient care, or negligence by the user. Also, if the product still works properly but has a few blemishes or wear and tear, that doesn't qualify the right to replacement.
Minn Kota is generally easy to get a hold of. call their various support phone numbers to get your questions answered.
Also, they have plenty of Authorized Service Providers around the U.S. The only problem is that they don't service battery chargers.
Winner: Tie because both brands offer a three-year warranty and have trustworthy customer service to rely upon when needed.
Final Recount
Noco: 2/4
Minn Kota: 0/4
Results: Noco
Pros and Cons
Pros
Cons
Noco

A simplified mounting system allowing you to install in any direction
Diagnostics display lets you check on battery health

Customer service doesn't have a phone number

Minn Kota

Maintenance mode keeps your battery at 95 to 100% at all times
Multi-stage technology optimizes charging and reduces charging time
Provides automatic temperature compensation to prevent over or undercharging

More expensive than Noco
Can't revive dead batteries
Final Verdict
There you have it. In short, we believe that the Noco charger offers slightly better versatility and advanced technology than Minn Kota. However, you can't go wrong with either onboard charger.
Although Noco may have the slight upper edge, for now, Minn Kota is releasing their Onboard precision chargers soon (at the time of writing this). These chargers will have up to 15 amps per bank and new safety and efficiency features.
Now you can fish for longer while also preserving the battery shelf life much longer. We hope our guide has helped you better understand the differences between Noco and Minn Kota.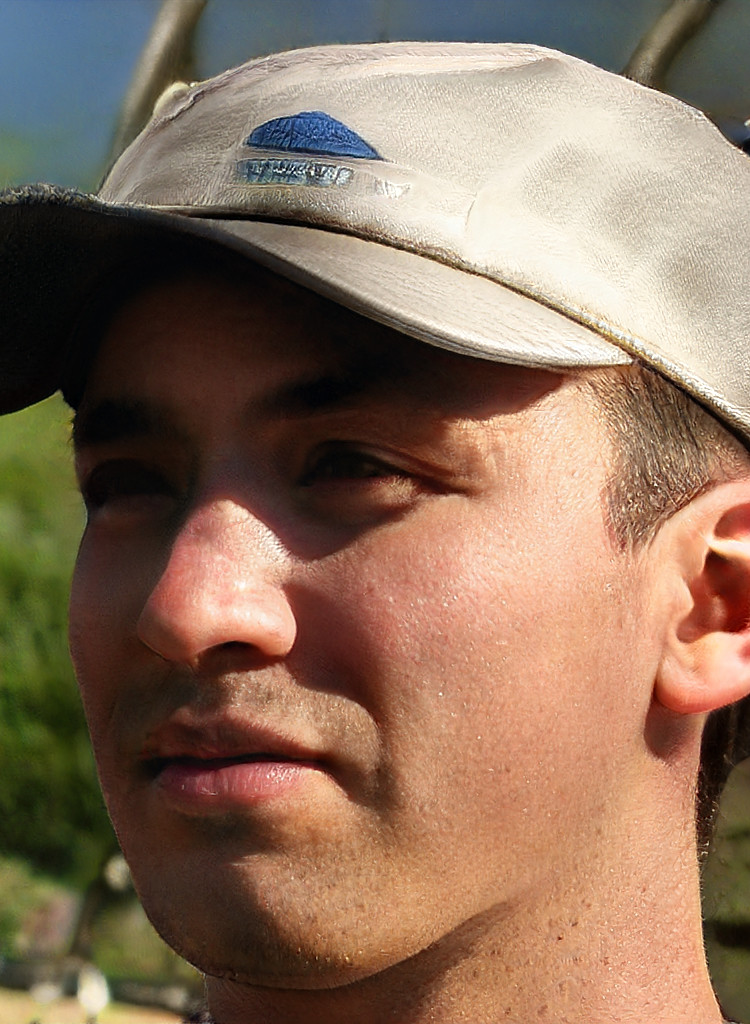 I created this site to help people – to help you – with your boat problems. Instead of helping one person at a time, I want this website to be the "one-stop-shop" for everyone's boating concerns. Read more.