You love kayaking, but you have been looking for a way to get better control of your kayak.
Till now, you have been at the mercy of the water conditions. You have managed okay, but the kayak has been steering you as much as you have been steering it.
You have heard about the modern drop stitch technology. It makes for a tight ride. Best of all, drop stitch technology puts you in better control.
So you decide to find out more about the advantages and disadvantages of kayaks with drop stitch floors.
The water is waiting, so you decide to get started now.
What Is Drop Stitch Technology?
Drop stitch technology uses polyester or nylon fabric. Thousands of fibers from this fabric are woven together.
This results in very tight kayak skin. So when you inflate the kayak, it becomes hard, noticeably more rigid than a standard inflatable kayak. The kayak shell becomes stiff because it has chambers filled with air.
The air transfers from one chamber to another, like minnows swishing through a funnel trap. Together, these chambers give the kayak tremendous pressure and a sturdy form.
But the air pressure strength is not the same amongst all kayaks that utilize drop stitch technology. Kayaks with drop stitch floors vary in strength from one model to another, and from one manufacturer to another.
Some kayaks use drop stitch technology throughout. Others restrict drop stitches to the floor.
Sometimes drop stitching even forms side chambers. These are called hybrid kayaks. If you mixed a kayak with a canoe, using the best features of each, you would have a hybrid kayak.
Enjoy the following YouTube video illustrating quality drop stitch kayaks:
Now let's take a look at some of the best kayaks with drop stitching.
Top 5 Kayaks With Drop Stitch Floors
1/ The Sea Eagle 420x
Sea Eagle 420X Explorer Inflatable Kayak Review 2020 | InflatableKayakWorld.com
The Sea Eagle 420x gives an equally great ride on whitewater and smooth water. It has 16 floor drains.
You should open the floor drains when you are kayaking in the ocean or on whitewater.
If you are on flat water, you should close them. The drop stitch floor is removeable, which makes deflation easier.
For control purposes, you want water to go out when you are moving fast. That way, the holes allow the water to escape.
You keep the holes closed when you are going slowly, to help you float.
If you only kayak on smooth waters, you don't need a self-bailing system. In this case, paying extra for this technology is not necessary.
If you are new to kayaking and plan to avoid whitewater as you get your feet wet in the sport, you may decide to put off choosing a kayak with a self-draining system.
But once you hit whitewater, you don't want to be without it.
What We Like:
What We Don't Like:
If you're new to kayaking, you may not need a self-bailing system.
The Aquaglide Navarro 110 comes with drop stitch floors and a variety of optional features, making it dependable as a one- or two-passenger kayak.
It has velcro seats and adjustable foot rests. It also includes a drain plug and a fin that releases quickly.
The Aquaglide is portable, making it easy to transport. Yet it is also one of the sturdiest kayaks on the market, so you can challenge the rapids with confidence.
It includes convenient storage compartments and a paddle keeper. Perhaps best of all, the single-seat model can handle a load of 250lbs, making it ideal regardless of your physique.
Be aware that if you choose to add components, like the double-action pump or the alloy shaft oar, the items may not all arrive at the same time.
Aquaglide is so confident that you will be thrilled with their products that they offer free returns. This combination of top tier technology and unsurpassed dependability make the Aquaglide Navarro 110 an excellent value.
What We Like:
This includes a drain plug.
It has a fin that releases quickly.
A paddle keeper is included.
What We Don't Like:
Ordered components may not all arrive at the same time.
3/ The Itiwit X100+
Decathlon Itiwit X100+ drop stitch floor inflatable kayak unbagging and setup
The Itiwit X100+ kayak is also a great value, whether you choose a one-seat or a two-seat model.
You can take out the drop stitch floors and expand your space with the side chambers. You can connect the floor easily, just pull the straps until you hear clicks, similar to your car seat belts. The wide hull gives you even more room.
The Itiwit X100+ comes stored in a backpack so you can transport it easily. A zipper allows you to open the backpack quickly.
It is built with the beginning kayaker in mind. It is comparably inexpensive and is perfect for learners who are not planning on long trips.
Some kayakers feel that the paddling response may not be on par with other advanced kayaks, but otherwise the differences are negligible
The Itiwit X100+ kayak even comes in a three-seat model, which makes it easy for experts to teach beginners the techniques of the sport.
What We Like:
Side chambers expand the available space.
Its backpack has a convenient zipper.
The floor connects easily.
What We Don't Like:
Some kayakers felt paddling this kayak is not as easy as possible.
4/ The Aqua Marina Tomahawk
AQUA MARINA Tomahawk Kayak
Aqua Marina is recognized as a leader in the industry, and its Tomahawk kayak is a big reason why.
The Tomahawk takes full advantage of drop stitch technology, resulting in one of the sturdiest models you can get. Drop stitching also helps to make it easy to handle, so you are in control in both rough and smooth waters.
It gives such a smooth ride that many experienced kayakers choose it for long trips. Effortless steering allows you to relax and enjoy the view.
You can choose between one-seat and two-seat models. So if you are a beginner, you can bring along an experienced kayaker to assist you on long trips.
There is also plenty of room to stretch your legs. But footrests are available when you want to pick up speed.
Its V-shaped keel allows you to cut through wind like a knife through butter. Because of the drop stitching, you can easily inflate the Tomahawk at the edge plates and at the bottom.
It is priced higher than other models.
Still, these advantages make the Tomahawk an excellent value.
What We Like:
It Is easy to control in smooth and rough water.
There is plenty of legroom.
A V-shaped keel makes it easier to go through wind.
What We Don't Like:
It is higher priced than some other models in this review.
5/ The AdvancedFrame Convertible Elite
AE1007-E AdvancedFrame Convertible Elite Testimonial
The AdvancedFrame Convertible Elite kayak comes with a drop stitch floor that you can remove. This helps to make inflation easy.
The two-seat model is extremely fast and zooms forward consistently in a straight line. It is designated as convertible because you can change it into a closed kayak with a cockpit.
The cockpit is made of comfortable nylon. The skin is tarpaulin polyester.
The nylon threads allow for high air pressure.
You have the option of adding a rudder to help with steering, but this is not necessary for adequate control.
The inflatable model includes a backpack for easy transport. You just slide on the shoulder straps and you are ready to go. The only drawback is that the straps have metal fasteners, which some say are uncomfortable.
A canopy is also available. So if you are planning a long trip, or venturing out on a hot day, you can avoid sunburn.
Some kayakers feel that it takes longer to dry than other kayaks, but apart from that the feedback has been very positive.
What We Like:
This kayak is easy to keep moving in a straight line.
Its nylon threads allow for high air pressure.
A canopy is available to help you stay cool.
What We Don't Like:
Conclusion
If you want a kayak with the most modern technology, choose one with drop-stitch floors. Drop stitch technology produces high pressure which results in enhanced speed.
The Sea Eagle 420x has a self-draining system. This allows for a smooth ride in quiet lakes and in whitewater.
The Aquaglide Navarro 110 is a portable and sturdy model that comes with a paddle keeper and a storage compartment. Its velcro seats and adjustable footrests make it extremely comfortable.
The Itiwit X100+ kayak includes an easy-to-connect drop stitch floor and side chambers to give you more room. It is one of the most affordable kayaks to utilize drop stitch technology.
The Aqua Marina Tomahawk is spacious and easy to control. The drop stitching makes it easy to inflate. Many experienced kayakers are so satisfied with its smooth ride that they make it their number one choice for long trips.
Finally, the AdvancedFrame Convertible Elite is one of the fastest kayaks. It can be converted into a closed kayak with a cockpit.
Whichever you choose, you will enjoy advanced control, and you will notice a sturdy frame because of the drop stitch technology.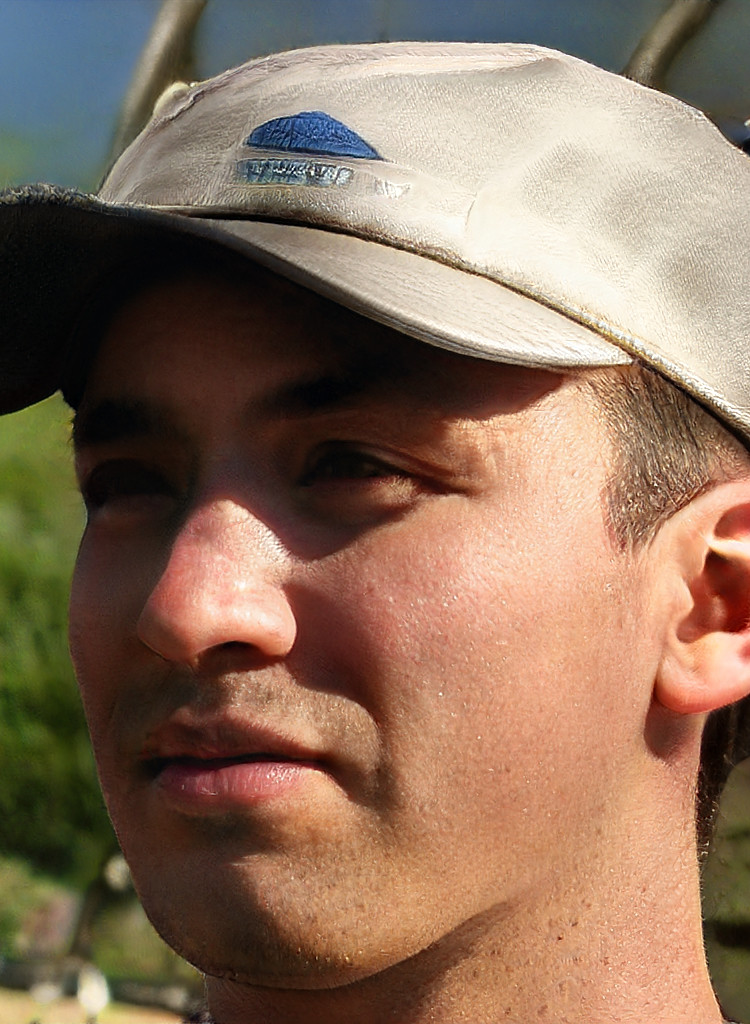 I created this site to help people – to help you – with your boat problems. Instead of helping one person at a time, I want this website to be the "one-stop-shop" for everyone's boating concerns. Read more.