Inflatable boats are great, but some people wonder if they could make theirs more comfortable or more useful by installing seats. However, there are many different options when it comes to seats for inflatable boats.
How do you get the best seats for an inflatable boat? You start here! These are our favorite inflatable boat seats so you can buy one and enjoy it the next time you take your boat out!
Inflatable Boat Seat Buying Guide
Inflatable boat seats have many important qualities. Here are the key ones that we have used to choose the seats in this guide. You can use them, too, to make sure you get the very best inflatable boat seat for all of your needs.
Comfort
An inflatable boat seat needs to be comfortable. This may mean different things for different people. For instance, some people want an inflatable boat seat that has a back. Others just want one that is sufficiently padded.
Consider legroom whenever you buy an inflatable boat seat. You don't just want your bottom and your back to be comfortable, but your legs, too. Make sure that any inflatable boat seat you buy allows you to rest your legs comfortably, too.
Price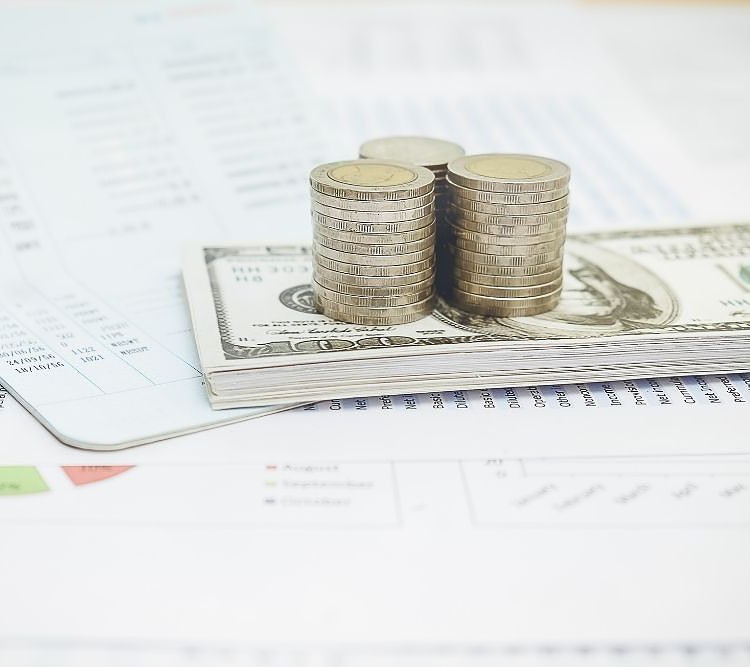 Seats for inflatable boats have a wide price range. Basic inflatable cushions are available for less while multi-person bench seats with storage can be more expensive.
Before you buy a seat for an inflatable boat, decide how much money you want to spend. That way, you'll know your budget ahead of time and you won't risk spending too much.
Fit
Any seat you buy needs to fit inside your inflatable boat. Fortunately, most inflatable boat seats have measurements in their listings. Make sure you know how big the inside of your boat is before you start looking at seats.
Be sure that the seat fits inside your boat. Don't use the measurement for the entire bottom of your boat, because you don't actually have that much space available. You may need to inflate the boat, then measure your available space to know for sure.
Storage
Some of the best seats for inflatable boats come with a storage bench underneath or a storage pack on the back of the seat. If you need extra storage space on your boat, this can be a great, easy way to get it.
Material
Do you want an inflatable PVC seat for your inflatable boat? These are easy to store and most people find them pretty comfortable.
However, some people prefer a quick-dry fabric seat? These tend to be more durable and many of them fold down so they don't take up much space. However, they often don't have very much padding.
Decide what you're looking for before you buy so you make sure you get what you want.
Product Reviews
These are the best seats for your inflatable boat.
1. Sea Eagle Deluxe Inflatable Kayak Seat
While the Sea Eagle Deluxe Inflatable Kayak Seat fits best in a Sea Eagle kayak, we love them for many inflatable boats. They help you sit higher in the water and they are comfortable for long days.
These seats are easy to inflate. Once inflated, just toss them in your inflatable boat and you're ready to go.
You can move these seats around once you're out on the water, too. Position yourself just the way you want to be and know you can move at any time.
If you need a comfortable seating option for your inflatable boat that is easy to use and easy to store, these Sea Eagle seats are a great option for you.
What we like
These seats are more durable than you think they might be. They can take a beating!
If you need a seat with ample back support, you'll get that with this option.
These seats let you sit 5" off the bottom of your boat for easier paddling and sightseeing.
What we don't like
These may not fit well in very small inflatable boats.
2. SHZONS Kayak Inflatable Seat Cushion
The SHZONS Kayak Inflatable Seat Cushion is just what it says: a cushion for your bum that keeps you from having to sit directly on the floor of your inflatable boat.
If you're just looking for a basic seat that will get you off the floor so you can get more leverage when paddling or fishing, this seat will be great for you. It is easy to inflate, then deflates and folds up small for easy storage.
You can fit more than one of these in most inflatable boats. They are great for kids or for adults who don't want back support.
If you want an easy way to expand seating options on your inflatable boat, this seat cushion could be the answer to your needs.
What we like
This is about as easy to use as portable seats get.
Move the inflatable seat around the boat so you can sit wherever you want while on board.
This seat is wear-resistant and more durable than many people expect it to be.
What we don't like
Since it doesn't have a backrest, this seat won't work for some boaters.
3. GCI Outdoor SitBacker Adjustable Canoe Seat
If your inflatable boat comes with metal seats, the GCI Outdoor SitBacker Adjustable Canoe Seat is a great way to add some cushioning and a backrest. Make days in your boat more comfortable with this easy-to-use option.
You don't actually have to anchor the SitBacker to a seat, which means you can use it with nearly any inflatable boat. Just protect any inflatable parts with a towel or a blanket, open the seat, and sit down.
This seat only weighs 3 pounds, so it won't be a huge factor when determining what you can take on your boat. It folds up tiny, too, so you can store it when you're not using it.
If you need a supportive backrest and a padded seat and you don't want something inflatable, this is a great option for your next boat seat.
Sale
What we like
This lightweight, foldable seat also comes with a storage pocket on the back so you can have items you need to hand.
You can also take this seat to sporting events or anywhere there is a bench to anchor it to.
You can change the angle of the backrest so it is comfortable for you.
What we don't like
The SitBacker does not raise you off the floor of the boat unless attached to an existing metal seat.
4. Leader Accessories Deluxe Padded Kayak Seat
Anchor the Leader Accessories Deluxe Padded Kayak Seat to a series of D-rings for a comfortable, supportive ride in your inflatable boat.
If you value comfort, this is the best seat for an inflatable boat for your needs. EVA foam molds the seat to you so you can get all-day support and never end up with a sore back.
The seat also offers a higher back than anything else we've seen. It not only supports your lower back but will help support your upper body and arms, too.
Featuring maximum comfort and ease of use, this boat seat is everything you've been looking for.
Leader Accessories Black/Gray Deluxe Kayak Seat (Black/Gray)
DURABLE MODELD FOAM -- Made of durable EVA foam interior and 210D polyester exterior. Deluxe molded thick foam cushion can support long-term water sports and add more comfort for all day long.
EXCELLENT HOOKS -- High-grade hooks are used in our kayak seats, which are dfferent from most of the hooks in the market. The excellent hooks are even more corrosion resistance, long service life.
What we like
We love the all-day comfort this seat offers.
A flexible installation system means you can put this seat where you need it in your boat.
If you have back problems, this is the inflatable boat seat you need.
What we don't like
You may have to install D-rings where you need them so you can use this seat.
5. Seamax Inflatable Boat Bench Seat
The Seamax Inflatable Boat Bench Seat is a padded bench seat with storage underneath. Just but one the right size for your boat and enjoy.
While this boat seat does not offer a backrest, the seat is made out of comfortable foam that molds to your body. Sit all day without ever feeling a thing!
Keep everything you need close by, too, with the zippered pockets and pouches the storage bag offers. No matter what you need, it will be within reach when you use this seat.
If you are looking for both a new seat and storage for your inflatable boat, give this bench seat a try today.
What we like
More storage is always great and this makes it easy to access the items you need.
Bench seats make it easier to fit more people on your boat. Maximize your space with this seat.
If you need to, you can buy more than one of these to seat multiple people in your boat.
What we don't like
The lack of a backrest may be a dealbreaker for some people.
Conclusion
If it fits in your boat, our top choice is the Seamax Inflatable Boat Bench Seat. It is comfortable and portable and it will hold so much stuff. If your boat is big enough, you may even be able to fit two of these on board!
If the Seamax won't fit, we recommend the GCI Outdoor SitBacker Adjustable Canoe Seat. It's small but comfortable and it lets you sit back, relax, and enjoy the scenery.
No matter which seat you buy for your inflatable boat, know that you are getting an excellent product that will enhance your time out on the water. Buy today so you can use your new seat soon!