Each year, thousands of anglers hit the waters in search of some catch. They bring along the right equipment, including a boat. An essential item on that boat is the trolling motor.
Can a trolling motor be too big?
No. The bigger the trolling motor, the better! Anglers always strive to get the biggest size possible. The reason being that a bigger motor means more thrust power which comes in handy when you hit rough waters.
Truthfully, you may start seeing the benefits of having a bigger trolling motor at some point during the expedition. No matter what size of boat you choose to use, it needs ample power. If the boat is underpowered, you can quickly get frustrated and find yourself in trouble.
But, before delving deeper, it's crucial to know the pros and cons of a bigger trolling motor.
Advantages of a Big Trolling Motor
What are the advantages of using a bigger trolling motor when angling?
More Thrust Power
A bigger trolling motor comes with more thrust power. As an angler, the more control you have, the better your experience.
Since trolling doesn't require the main engine, you have to control the boat with a powerful trolling motor. Thrust helps you maneuver the waters better.
At times, it isn't calm, and the waterworks against you when angling. But, all this doesn't matter when you have a powerful and bigger trolling motor.
Not only can you guide the boat better in all waters, but you can keep it still. That way, you don't scare off the fish with sudden movements.
It's Quiet
A bigger trolling motor not only gives you lots of thrust power, but it's super quiet. A smaller one, at times, can require firing on the engine. Probably, you get stuck in shallow waters and need a way out.
But, a stronger trolling motor keeps you moving without making too much fuss. That way, all the fish aren't spooked. Also, you can hear yourself think as you try and work out the best places to lock the boat.
Multiple Speed Options
A larger motor comes with different speed settings, including variable speed. That gives you more options in terms of movement.
For instance, you can move faster in calm waters and a little faster in areas with lots of currents. Speed makes guiding the boat more manageable and saves you lots of time.
Spot-Lock
You don't have to struggle to keep your boat on one point. All you need is to activate the spot lock feature. Bigger trolling motors have this additional feature. It's every anglers' dream come true.
The point lock works because of its accuracy levels. Some angler reviews note that it functions better than an anchor. The boat doesn't sway as much when you use it instead of an anchor.
Additionally, you don't make any noise when activating it. An anchor makes noise when you drop, raise, and drag it across the boat. That sound scares the fish away.
Use less fuel
Can it use more fuel in a bigger trolling motor? No, because there are bigger energy-efficient trolling motors available.
Such motors are the answer when it comes to lowering fuel consumption. At times you need to keep the boat on one spot leaving the engine idle. That burns more fuel, so it's better to get a stronger trolling motor.
Disadvantages of a Big Trolling Motor
Can a trolling motor be too big? At times it can be too big. Here are some disadvantages to consider.
Insufficient Battery Juice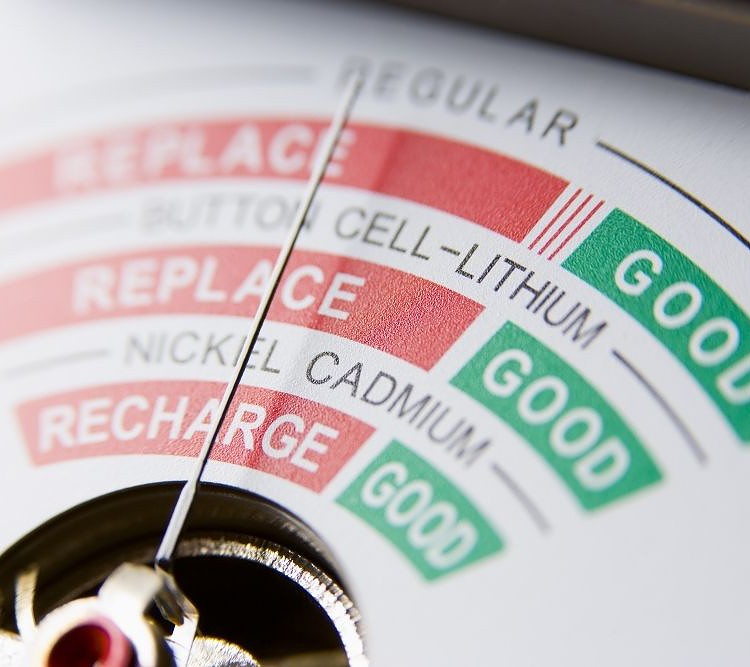 Trolling motors need batteries to thrust the boat across the water. There are two battery options available, a 12V or a 24V. While these are easy to charge, power easily runs out.
Imagine you're in rough or shallow waters and need to increase speed. That uses up the battery, and you need to recharge. Unless you have a source of power, you will need to power the engine.
Slow Speed
While a trolling motor can have numerous speed options, these aren't too fast. Honestly, the only way to get the boat flying across the water is to turn on the engine.
Therefore, trolling motors are better only when you need to move a little slower.
Number of Batteries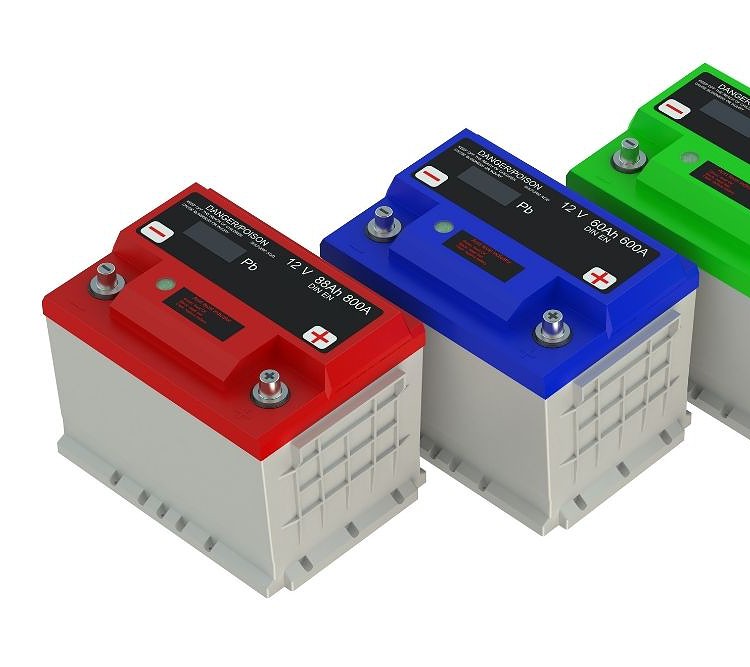 Bigger trolling motors need more batteries to run. Instead of a 12V battery, you might need 36V (three 12v batteries). That increases the cost of operating a trolling motor. Plus, it adds more weight to the boat.
Examples of Big Trolling Motor
1. MotorGuide Bow Mount 70-lb Thrust Motor
Sale
Last update on 2023-09-26 at 07:47 / Affiliate links / Images from Amazon Product Advertising API
Features
Brand: MotorGuide
Water Use: Freshwater
Control: Foot
Thrust: 70 lbs
Battery size: 24V
Description
The MotorGuide Bow mount trolling motor is a one-of-a-kind device you can use for angling. It has a 70lb thrust power that helps you maneuver fresh water with ease.
Additionally, it comes with a VRS (Variable Ratio Steering). The steering design helps you control the boat better in all types of weather. The boat remains still even when it's windy, or you face the water with higher currents.
Moreover, control is by foot. The big trolling motor has a control unit you can use with your whole foot. That leaves your hand free for other important tasks.
It's a quiet device thanks to a pin that locks the motor. Also, the motor has bushings set up in certain spots aiding in stillness.
2. Newport Vessels NV-Series 86lb Saltwater Trolling Motor
Newport Vessels NV-Series 86lb Thrust Transom Mounted Saltwater Electric Trolling Motor w/LED...
Efficient Power: 86Lb Thrust - This 24V Electric Trolling Motor Provides Excellent Power And Efficiency For Any Boater. The High Quality Build Allows The Motor To Run All Day Long Without Overheating,...
Features: This Motor Features A 36 Inch Shaft, A 5 Led Battery Meter, A 6 Inch Telescoping Tiller Handle, And 3 Blade Propeller. The Mount Angle, Height, And Direction Can All Be Adjusted And Locked...
Last update on 2023-09-25 at 23:57 / Affiliate links / Images from Amazon Product Advertising API
Features
Brand: Newport Vessels
Water Use: Saltwater
Control: Foot pedal
Eight speeds
Shaft Length: 36 inches
Thrust: 86 lbs
Description
The NV-series from Newport Vessels is an energy-efficient 24V trolling motor. It has a thrust power of 86lbs and a strong build. The materials (stainless steel, zinc, and magnesium) can conquer salty water without incurring corrosion.
Some notable features on the trolling motor include a battery meter in the form of an LED screen. The motor also has a 36-inch shaft and a tiller handle measuring 6 inches. These features make it possible to adjust and lock the motor in any direction.
Additionally, there are eight speeds on the motor and a 3-blade propeller. You need two 12V batteries to run it smoothly. Any angler will be glad to note the company offers a 2-year warranty.
3. Minn Kota Ultrex 112 lbs Bow-Mount Motor
Sale
Last update on 2023-09-25 at 23:46 / Affiliate links / Images from Amazon Product Advertising API
Features
Brand: Minn Kota
Water Use: Freshwater
Control: GPS, Foot Pedal
Speed: Variable
Shaft Length: 45 inches
Thrust: 112 lbs
Description
It has wiring and transducer universal sonar protection, which keeps every part of the motor protected from water.
The 112lbs trolling motor gives you more thrust power. It's easier to maneuver all freshwaters without worry. Not to mention it uses three 12V batteries.
Additionally, it has an i-Pilot GPS Trolling System that gives you maximum control of the motor. You can position and direct the boat automatically and activate spot lock or manage speed.
In terms of spot lock, the GPS increases its accuracy. You won't wobble around or make any noises with this feature.
Apart from the GPS, you can use a toe-heal pedal that has a power steering. The power steering ensures you maneuver without losing direction.
Choosing the Right Size
A trolling motor cannot be too big because angling requires more power. Remember, the main engine is off most of the time. So, the bigger the trolling motor, the better the angling experience. Whether you have a smaller or a larger boat, you need more juice, right.
Additionally, the waters aren't calm, and there's a lot of current and waves to deal with while trolling. It would be easier to maneuver with the engine on, but that will scare away all the fish. That's why a trolling motor comes in handy.
Not to mention, you have better control of the boat when you need to stay still. The bigger motor helps the boat remain on a specific spot even when it's windy. Additionally, you can manage the boat speed better and can venture into shallow waters.
In Conclusion
A trolling motor cannot be too big for your boat. All anglers need a bigger trolling motor to steer the boat properly. Angling can be challenging in shallow, rough, and salty waters.
Now you can enjoy the experience without much to worry about when you get a bigger trolling motor.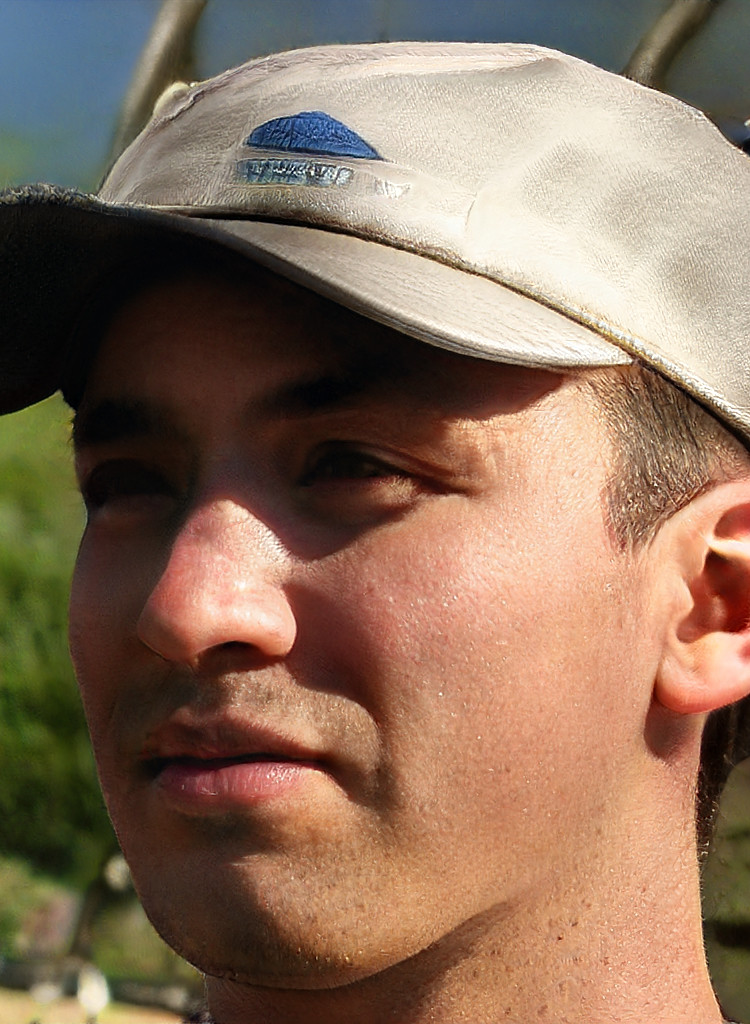 I created this site to help people – to help you – with your boat problems. Instead of helping one person at a time, I want this website to be the "one-stop-shop" for everyone's boating concerns. Read more.