In our world, it often catches us by surprise when the technologies we rely on so heavily fail us. This is especially frustrating when your car tire goes flat: I mean, what are you going to do, drive to the store and get something to fix it?
The spare, of course, can only get you so far. You haven't looked at the thing in years and it has no doubt deflated far below safe tire pressures. In such a situation, you would be glad to know that your old bike pump, no matter how inconvenient, could help.
A quick look at the dial on a bike pump is enough to learn that, from a pressure perspective, a manual pump has your back. With many street bikes requiring tire pressures as high as 100 PSI, more than double the requirement for car tires, bike pumps are more than sufficient.
There is, however, a problem when it comes to inflating a car tire with a manual pump: volume.
While bike tires are often inflated to the same pressures common for cars, the tires on a bike are far thinner. A pump that could normally inflate a bike in 5 or 6 cycles could easily take 10 times as long to fill a car tire.
How Do You Inflate Car Tires with a Manual Air Pump?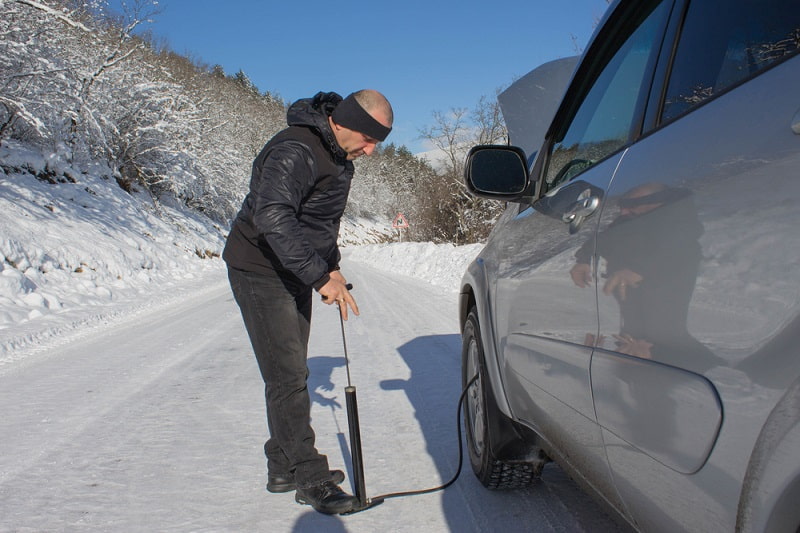 Most manual air pumps are marketed as bicycle pumps, and those are by far the best to use if you need to fill a car tire with a manual pump. If you're a non-cyclist, there are a few things you need to understand about bicycle pumps before trying to fill your car tires.
The first of these is that there are two separate styles of nozzle tips optimized for different purposes.
The first and more popular of these is called Schrader , and these tips are used on generalist bikes for their convenient interchangeability with car nozzles.
The other, called Presta , is marketed towards more avid cyclists for the structural advantages it offers for the thinner tires used on competitive road bikes.
Most commercially available bike pumps will have options to switch between these two nozzle styles.
While pumps will usually arrive in position for Schrader tires (the ones used in the automotive industry), you may need to know how to switch between these nozzles.
Luckily, switching back and forth is super simple: usually, if the pump is in the wrong setting, all you will need to do is unscrew the tip and flip around the rubber insert. A quick look at the user's manual should help you with your specific pump model.
For other pumps, you don't even need to worry about switching the head, as these pumps have a wider end with separate openings for each of the two nozzle styles. So long as you attach the pump firmly, these tips will adjust to only allow air through the nozzle hooked onto a tire.
How To Change Between Presta & Schrader Valve - Life On Bicycle Pump
With that information in mind and the correct nozzle setting found, it's time to get to work.
The first step to any project is setting up your work environment. Manually pumping a car tire, means parking your car in a clear area with plenty of room to work around the tires. Watch out and be sure you aren't obstructing public walkways!
Equally important is ensuring you are positioned comfortably as you work. With a long and perhaps frustrating task ahead of you, it is important to set up at a time and location that isn't too warm and is clear of annoyances that may cause mistakes.
With the nozzle in the right position and prepared workspace, all that stands between you and full tires are hooking it on and doing a whole lot of pumping.
Attaching the pump is pretty simple, and there are only a few small differences from attaching a normal pump. Simply press the nozzle head over the top of the unscrewed tire valve and pull up the lever on the back to seal the connection.
Do a few quick test pumps to ensure the connection is strong before pumping in earnest, listening for any signs of air escaping.
If you hear anything, simply detach and reattach the nozzle, wiggling it around a little before sealing it off once more.
Finally, all that's left will be to pump. And pump. And then pump. And, you guessed it, pump some more.
If you keel over and die during this step don't be ashamed; there's a reason automatic pumps were developed.
Watch the pump gauge and continue pumping until you reach your tire's recommended pressure (usually about 32-35 PSI, but it's common practice to print the exact recommended PSI along the outside of the tire).
Those last few PSI are the most important, so don't be tempted to go a bit short, as that will only increase the odds of more flats in the future.
When you think you're finished, double-check the pressure with a car tire pressure gauge: not all bike pumps are prepared to measure tire pressure for a car and it never hurts to get a second opinion.
Along with these written instructions, a video may be helpful to show you a few tricks.
Luckily, numerous such videos exist, including one of my favorites by content creator Furulevi on YouTube:
Inflating a Car tire using a Manual Pump
How Long Does it Actually Take?
The precise time it takes to fill a car tire is obviously going to depend on a variety of factors, such as the pump itself and how quickly you are able to go, but it should average around 6-8 minutes.
Greensky438, an experienced inflationist, went through the effort of recording themselves and found it took them just over 3 minutes:
Real Time Bike Pump a Flat Car Tire
Your own personal time will likely be a bit longer than that, perhaps as long as 15 minutes with a lower quality pump, and it will likely feel like at least twice that long.
While certainly not the quickest method, using a manual pump could save you in a pinch. It might be worth keeping a bike pump in the car just in case.
3 Best Manual Air Pumps for Car Tires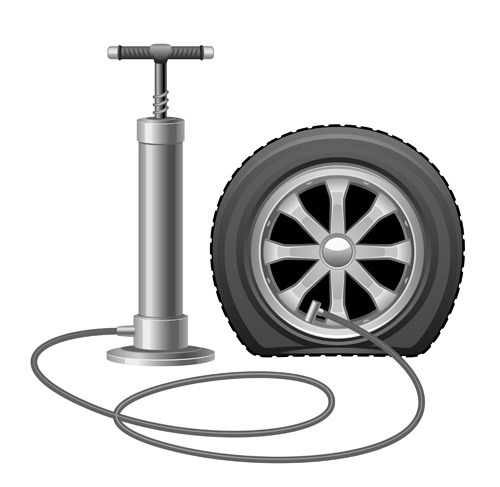 Even if you do have the perseverance to use a manual pump, not every style is equally suitable for the task.
A gauge, for one thing, is essential. Some bike pumps don't include one because the thinner rubber on bike tires makes determining pressure a simple matter of feeling the firmness.
Unfortunately, you don't have that luxury when pumping a car tire; with a gaugless pump, you are relegated to the annoying process of pausing to test tire pressure every few cycles.
Another important thing to look for is output volume. While not every company displays this data, and the method for doing so is not standardized, this factor alone has the greatest impact on how long pumping a tire will take.
Finally, there is the matter of durability. While a thousand companies mass produce cheaply built pumps that work just fine for cycling, many cheaper pumps will fail under the sustained usage needed to inflate a car tire.
If you are looking to purchase a manual air pump for car tires, your best bet is to visit your local cycling store or mechanic and discuss your options with them.
They will be well attuned with the best options for your individual circumstance and are often happy to help.
If you don't have that luxury, however, I've compiled a short list of pumps you can find on Amazon that will do the job.
1/ Bell Air Attack 650
Last update on 2023-09-26 at 01:27 / Affiliate links / Images from Amazon Product Advertising API
While not a premier professional brand by any means, Bell is a trusted brand with a track record of inexpensive and solid products.
With an easy-to-use dual valve, one of the highest volume outputs on the market, and the essential addition of a pressure gauge, this bike pump is probably one of the best manual options for car tires.
2/ Schwinn SW75235
Last update on 2023-09-26 at 01:27 / Affiliate links / Images from Amazon Product Advertising API
While the higher volume of a floor pump is definitely appealing, sometimes the stress on your back and arms just isn't worth it. In those cases, the Schwinn foot pump is what you need.
Combining an efficient footprint with an easy-on-the-back design, this is the perfect pump to slip into your car and forget about until you need it.
There is, however, a major drawback to this pump. With just a 200 cubic centimeter output, it is only about one third as fast as the Bell Air Attack 650.
3/ Topeak Joe Blow
Last update on 2023-09-26 at 01:27 / Affiliate links / Images from Amazon Product Advertising API
While Schwinn and Bell both make solid products, any cyclist will tell you that they are more budget options than top-quality gear. If you expect to be using your pump often, you need one built to last.
For that, you need the Topeak Joe Blow series. With numerous models, many sold by top quality distributors, these pumps have been through the rigorous testing of a quality product.
More expensive and perhaps a little slower than the others, this pump isn't for everyone. If, however, you need longevity and consistency, the other two simply can't compare to the abuse this pump can withstand.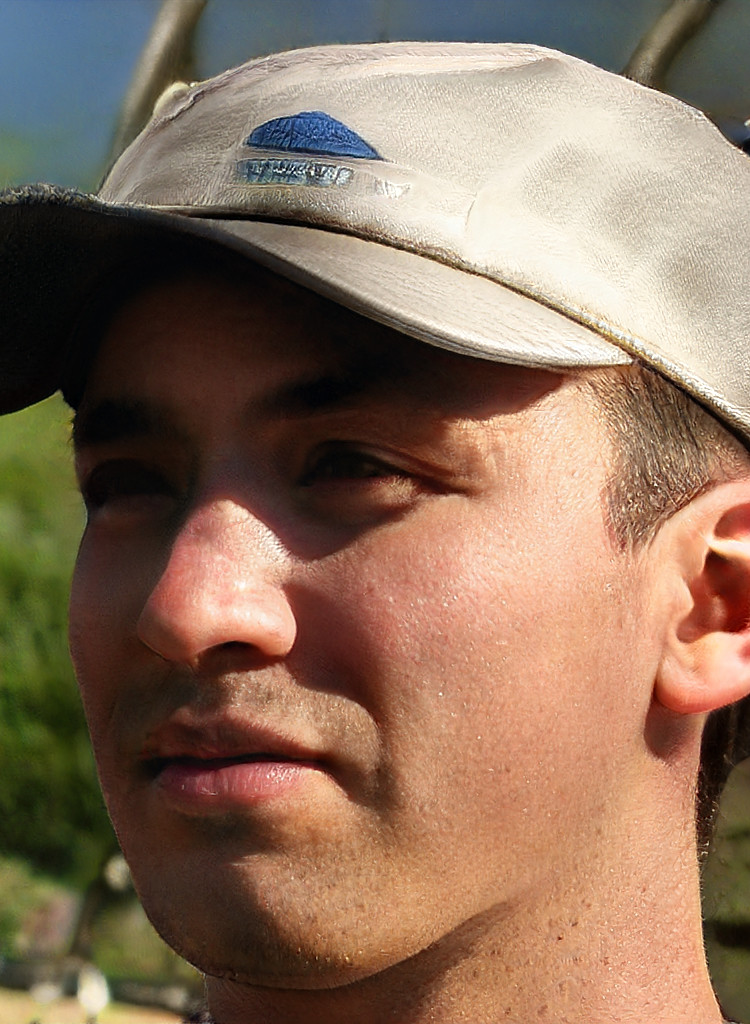 I created this site to help people – to help you – with your boat problems. Instead of helping one person at a time, I want this website to be the "one-stop-shop" for everyone's boating concerns. Read more.