If you're in the market for a top-of-the-line trolling motor, you're probably looking at the Garmin Force and the Lowrance Ghost, among other options. These are two of the best trolling motors on the market right now and there's good reason for that.
You want to get the very best trolling motor for your boat and your needs. Here's how the Garmin vs. the Lowrance trolling motors stack up when you compare them side by side.
Direct Comparison
| | | |
| --- | --- | --- |
| | Garmin Force | Lowrance Ghost |
| Price | Comparably priced to other motors in this category | Slightly more expensive than the Force. |
| Silence | Very silent though steering makes noise. | Very silent, except for some noise during wide turns. |
| Spot lock | Efficient | Extremely efficient |
| Efficiency | Up to 30% more efficient than previous motors in the category | Add up to 8 hours of battery life when compared to previous motors in the category |
| Compare Prices Online: | Garmin Force | The Lowrance Ghost |
Breaking it Down
There are a few key factors when it comes to judging any trolling motor. The motor needs to move your boat well. It also needs to be as close to silent as possible, so you don't scare away the fish. Finally, it needs to last for a long time out on the water.
Extra features are important, too, especially when you're paying a premium price for your new trolling motor. While these will vary somewhat based on the motor's manufacturer, GPS functionality is one that the motor should include and it should work well.
Here's what you need to know about the Garmin vs. Lowrance trolling motors so you can choose the best one for your needs.
1. Price
Price is a key factor when it comes to any trolling motor. Not only does it need to be something you can afford, but it needs to have a value that equals or surpasses its price. After all, no one wants an overpriced trolling motor.
In general, trolling motors with more thrust (those designed for use with larger, heavier boats) cost more than options made for small boats. Bow-mounted trolling motors cost more than those designed to be mounted on the transom, too.
Finally, saltwater trolling motors usually cost more than freshwater versions of the same size. This occurs because they must be treated so that they do not get corroded during use.
Garmin Force
The Garmin Force comes with many different options and packages, meaning that its price can range widely. It is a freshwater-only trolling motor at this point, which means that it is less expensive than a similar trolling motor would be for saltwater.
Note that this trolling motor operates at either 24 volts or 36 volts. The functionality to change voltage means that it costs more than some of the other, similar options.
It also includes some expensive features, like wireless connectivity, a wireless foot pedal as well as a handheld remote, and built-in autopilot.
Lowrance Ghost
The Lowrance Ghost, while also offering options similar to those of the Garmin version, is more expensive across the board. However, it does not cost enough more than the Garmin to make that one the obvious winner of this category.
This motor is similar to the Garmin in that it is a freshwater-only trolling motor and it can operate at either 24 or 36 volts. This functionality means that you have a lot of options when you're using it.
It comes with its own set of luxury features, including energy-efficient technology so it will last longer than other, similar motors. It also features advanced sonar and fly-by-wire steering which gives you more precision than ever.
Winner
The Ghost wins this category, but only by a hair.
2. Silence
Trolling motors need to be as close to silent as possible. This is what allows you to sneak up on the fish and catch them, rather than scare them away with a terrifying noise.
Since the whole point of trolling is to move slowly through the water in order to catch fish, this is a key selling point. After all, no one wants to invest so much in a trolling motor only to discover that they can't use it for trolling.
Garmin Force
Even at 36 volts, it's nearly impossible to hear this motor spinning. We tried it at a variety of speeds and didn't notice much of a difference anywhere.
The one place where this motor did make a bit of noise was when it came to steering. If you've steered a trolling motor before, then you know how the head unit can make a whirring sound when you do that.
This trolling motor definitely has that whirring. It's not loud and we didn't notice it scaring any fish away, but it's a sound you should know about.
Lowrance Ghost
Last update on 2023-09-26 at 07:47 / Affiliate links / Images from Amazon Product Advertising API
If it's possible to have a silent trolling motor, then this is it. There is literally zero prop sound, no matter how fast you run it. It's also quiet at the control head when making small steering adjustments.
The only time we experienced any sound at all with this motor was during large, sweeping turns. Even this was not enough to scare any fish, but it's enough to prove that a truly silent trolling motor has yet to be invented
Winner
The Ghost wins when it comes to silence.
3. Spotlock
Not only should a trolling motor help you troll, but all the best ones also help you stay in one place. This feature is called "spotlock" and it allows you to fish in a bountiful location until you catch everything there.
Some trolling motors also allow you to mark a spot that you like and return to over and over again. This feature means that, once you find a great place to fish, you can fish there as often as you want without having to worry about finding it again.
Garmin Force
Anglers only have good things to say about Garmin's spotlock features. While some had trouble setting them up, they say that working with Garmin's tech support was easy. The techs were patient and kept at it until everything was working as designed.
In comparison to other trolling motors in this class, the Garmin's spotlock was noticeably better. Not only did it hold a boat in place more accurately and in more adverse conditions, but it does so at 30-40% of the power that some other motors need to achieve this.
The Garmin also does not experience significant battery loss when using spotlock. It stays in place and does so efficiently.
Lowrance Ghost
Spotlock on the Ghost is a marked improvement over previous motors in this class. Anglers note that the motor doesn't even run continually in this mode. Instead, it only turns on when it needs to in order to keep the boat in place.
Testing the Ghost's spotlock indicates that it is very accurate. In some tests, it keeps the boat within a single foot of the marked place, no matter the conditions. This is a huge improvement over some of the previous motors in this class.
Winner
It's a tie. Both of these trolling motors have excellent spotlock capabilities.
4. Efficiency
Because trolling motors run on batteries, it's important that they use power efficiently. Otherwise, you might find yourself out of juice in the middle of the day and no one wants that to happen.
Trolling motors have become more and more efficient over the years and these two contenders are examples of that. Here's what you need to know as you decide which one is right for you.
Garmin Force
The Garmin comes with a "high efficiency brushless" motor, as proclaimed by the company. However, since they don't delineate exactly what that means, it's a little hard to tell you what technology you're getting.
Garmin claims that the Force is 30% more efficient than other trolling motors in its category. Most anglers seem to have found that it does last at least as long as those other options, if not longer. However, whether that is 30% longer depends on a few factors.
Lowrance Ghost
Lowrance has worked hard to eliminate all unnecessary energy expenditures in the Ghost. However, like Garmin, they don't share how they do that except to say that that the motor is brushless. It does, however, weigh up to 6 pounds less than similar options.
Some anglers have found that they get up to 8 more hours of battery life with the Lowrance than with other, similar motors (though the Garmin was not mentioned). Others say that they get more speed with this motor, too.
Winner
The Lowrance Ghost wins this category.
Final Recount
Garmin Force: 1/4
Lowrance Ghost: 2/4
Tied: 1/4
Pros and Cons
Pros
Cons
Garmin Force

It's a great deal
Spotlock is amazing

Steering makes some noise
Is not always more efficient

Lowrance Ghost

As close as you can get to perfectly silent
Adds up to 8 hours to your battery life
Final Verdict
The Lowrance Ghost wins because of its silence and excellent spotlock, but not by a landslide. In fact, this is one of the closest races between two trolling motors that we've seen in a long time.
Here's the honest truth: you can't go wrong with either of these options. They both do their jobs extremely well. If you're in the market for a new trolling motor, either one of these options makes a great choice!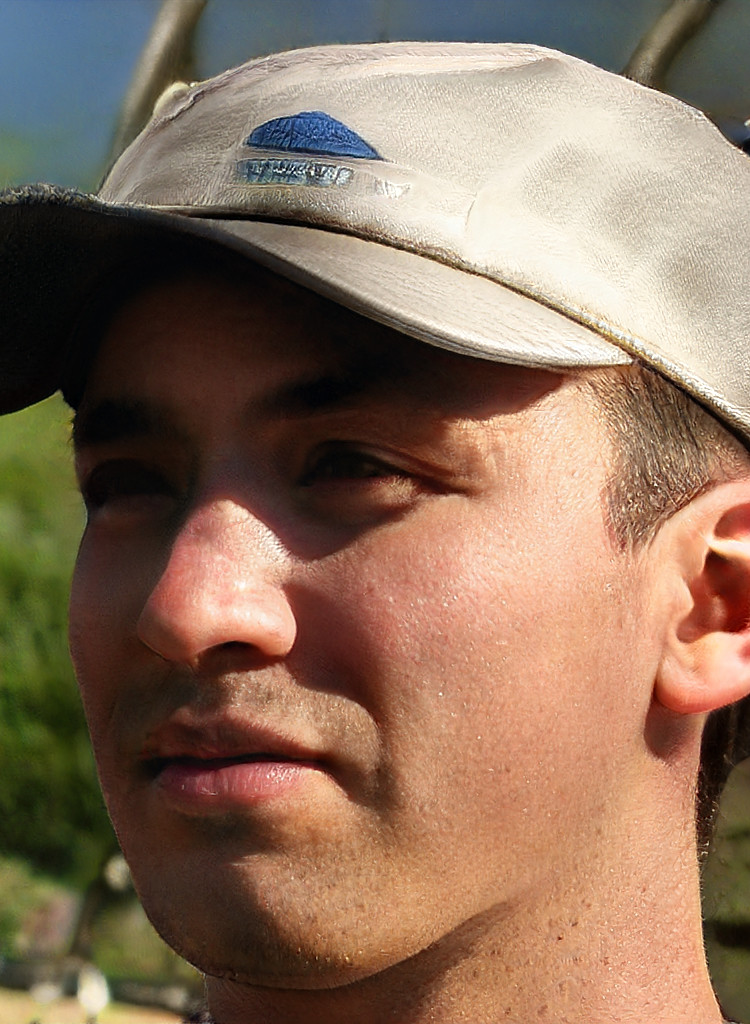 I created this site to help people – to help you – with your boat problems. Instead of helping one person at a time, I want this website to be the "one-stop-shop" for everyone's boating concerns. Read more.