If you're looking for an excellent trolling motor, you've likely encountered both the Lowrance Ghost and the Minn Kota Ultrex. These are two of the best trolling motors on the market today.
The Ultrex has been around for years and is a favorite among anglers. The Ghost is newer on the scene and some people who fish prefer it. Here's what you need to know about both of these motors to make an educated decision about which one might be best for you.
Direct Comparison
| | | |
| --- | --- | --- |
| | Lowrance Ghost | Minn Kota Ultrex |
| Speed & Power | 24 or 36-volt operation; 97 or 120 max thrust | Choose between 24 or 36-volt versions; 80 or 112 max thrust |
| Extra Features | A wide variety | A wide variety |
| Overall Functionality | Quieter, more power, longer battery life | Reliable, long lifespan, plenty of power |
| Support & Warranty | Customer support is not great but online self-help options are useful | Reliable customer service, often by anglers, chat and email support, too |
| Compare Prices Online | Lowrance Ghost | Minn Kota Ultrex |
Breaking it Down
When it comes to trolling motors, everyone wants the best one that they can possibly afford. Some people care about how fast they can go or how much thrust (power) the trolling motor has. Others care more about the special features that come along with their new trolling motor.
Overall functionality matters a lot, too. In evaluating this category, we look at questions like: How efficient is the motor?, What is the steering like?, and Which of these motors is the quietest?
Finally, we look at customer service because that can make or break your experience with a particular motor. No one wants to buy a motor and then be unable to get help with it when they need it most!
1. Speed & Thrust
While most trolling motors will only get a boat up to 3-5 miles per hour by design, some anglers want to know for sure that they can max that number out. That way, you can also use your trolling motor for transportation in a pinch.
You'll also want to be sure that any trolling motor you buy has enough thrust for the size and weight of your boat. You can usually get these numbers from the manufacturer and then add in the weight of any gear and/or people you plan to have onboard.
Here's how our two trolling motors compare when it comes to speed and thrust.
Lowrance Ghost
The Ghost is in the newest generation of trolling motors and it shows! It can operate at either 24 volts or 36 volts. You don't necessarily have to get a new trolling motor to get more power!
At 24 volts, the Ghost offers up to 97 pounds of thrust. At 36 volts, it can give you up to 120 pounds of thrust. This is more than enough for most recreational anglers, though commercial fishermen will want a different setup.
Last update on 2023-09-27 at 03:46 / Affiliate links / Images from Amazon Product Advertising API
Some anglers claim that they get more speed out of their Ghost than they have ever gotten before. We haven't reproduced these results, and the highest speeds we've seen claimed run up to 7 miles per hour.
Minn Kota Ultrex
The Ultrex comes in two different versions: a 24 volt and a 36 volt. While this does not allow you to change the power, it does mean that you do not have to pay for more trolling motor than you need.
At 24 volts, the Ultrex offers up to 80 pounds of thrust. At 36 volts, it can get you 112 pounds. This is less than the Ghost but still more than enough for most fishing rigs.
Sale
Last update on 2023-09-27 at 01:37 / Affiliate links / Images from Amazon Product Advertising API
The Ultrex reliably gets boats up to 5 miles per hour. We haven't experienced or seen claims of it going faster than that.
Winner
The Ghost wins, with its variable voltage and higher thrust numbers.
2. Extra Features
Some people say that the features make the trolling motor and, to some extent, they aren't wrong. The special features of a trolling motor can make it easy and fun to use or make it a liability.
The Ghost and the Ultrex have some features in common. In other ways, they are very, very different. Here's what you need to know.
Lowrance Ghost
The Ghost comes with the ability to switch between using 24 volts and using 36, as mentioned above. Other features include:
Near silent motor and head operation
High top-end speed
Plug-and-play with Lowrance sonar
Fly-by-wire steering, giving a traditional cable-steer feel
360-degree breakaway mount
Fully configurable foot pedal
Flexible installation options
Spotlock capability
Minn Kota Ultrex
The Ultrex also comes with a wide variety of features. These include:
Steering lock
A responsive foot pedal with cable steering
Autopilot
Power steering
Easy I-Pilot linking
A mobile app that connects to the motor via Bluetooth
Sonar integration via a built-in transducer
Lift assist
Winner
This one is a tie. Both of these trolling motors offer a solid set of features, so it comes down to what you are looking for. The Ultrex is the best of the reliable, old-school trolling motors while the Ghost is the new kid on the block.
3. Overall Functionality
You don't just need a trolling motor that looks good. You also want one that will work well for you, no matter what your needs are. Your trolling motor should get you up to speed quickly, maintain speed as you require it, hold you in place when you want it to, and stow easily.
If your new trolling motor doesn't work for you, then it's not the best choice for your boat. Here's how our competitors stack up in this category.
Lowrance Ghost
The Ghost is quickly becoming known among anglers for its speed and performance, as well as for its sleek profile. Its motor is efficient because it is brushless, and some anglers say it gives them up to 8 hours more time than the Ultrex.
The brushless motor also makes the Ghost nearly silent in the water, except when making large turns. It offers more power, too, as mentioned above.
Minn Kota Ultrex
Minn Kota is known for reliability and the Ultrex is no slouch. People report using these motors for up to 10 years, which is nearly unheard of when it comes to trolling motors.
Before the Ghost and other newer trolling motors came out, the Ultrex was the top of the line in performance. Many anglers still swear by Minn Kota, saying that these motors may not be flashy but they are the best quality you can get.
Winner
Lowrance is our winner here. We can't get over the power and stealth that it offers in the water.
4. Support & Warranty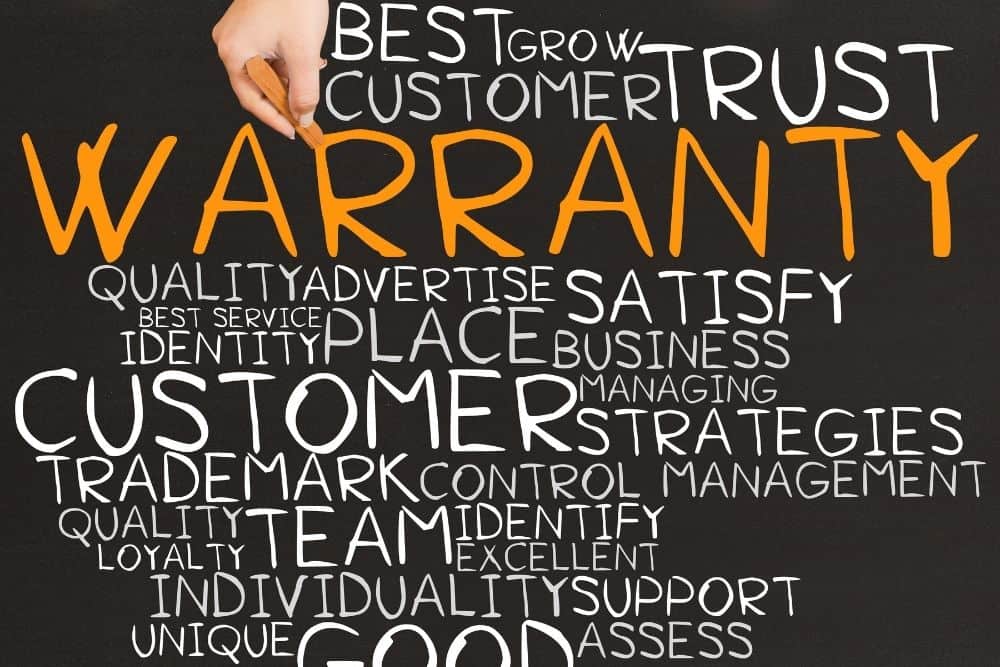 This may seem like an odd category to include in a review, but we believe that it is key. After all, who wants a fancy new trolling motor that they cannot figure out how to use! If you aren't tech-savvy, you'll want to make sure you get a trolling motor that comes with great customer support.
Easy access to customer support is key, too. It's one thing to have a phone number you can call, but offering online chat support or email support can take these offerings to the next level.
Lowrance Ghost
Lowrance has notoriously bad customer support. Note that this means they still solve most customer problems. They just don't always make it easy or do it in a timely manner.
Lowrance does offer good customer resources online. If you don't mind looking up the solution to your problem or trying several tactics to solve it, most people like these options.
If you're not a techy person, you might want to make sure you have someone you can rely on to get your Lowrance Ghost working. You'll want to take advantage of all the features so this is key.
Minn Kota Ultrex
Minn Kota is known for their responsive and helpful customer support. They've been in the trolling motor business for a while now, so their technicians tend to know what problems anglers have and how to solve them.
In addition, Minn Kota is a company that focuses on fishing. This means that many of the people you'll talk to for customer service are anglers who understand what you're going through.
Minn Kota's customer service almost always directs you to their phone number, but they also offer help via email and life chat, if you're more comfortable using those options.
Winner
Minn Kota wins, with some of the best customer support in the fishing business.
Final Recount
Lowrance Ghost: 2/4
Minn Kota Ultrex: 1/4
Tied: 1/4
Pros and Cons
Pros
Cons
Lowrance Ghost

24/36-volt combo option
Up to 120 pounds of thrust
Nearly silent
Great set of features

Poor customer support
Unknown longevity and reliability

Minn Kota Ultrex

Amazing customer support
Known for reliability and longevity
Great set of features

Less thrust
No 24/36-volt combo option
Not as quiet
Final Verdict
We choose the Lowrance Ghost over the Minn Kota Ultrex. Its brushless motor puts it over the top, making it powerful, efficient, and silent. Add that to its power pack of amazing features and 24 or 36-volt operation options, and you have a trolling motor for the ages.
However, you can't go wrong with Minn Kota. The Ultrex is a great trolling motor. If you want something that will last for many years, this may be the best choice for you.
Pick out your new trolling motor today. Then enjoy every minute you spend on the water!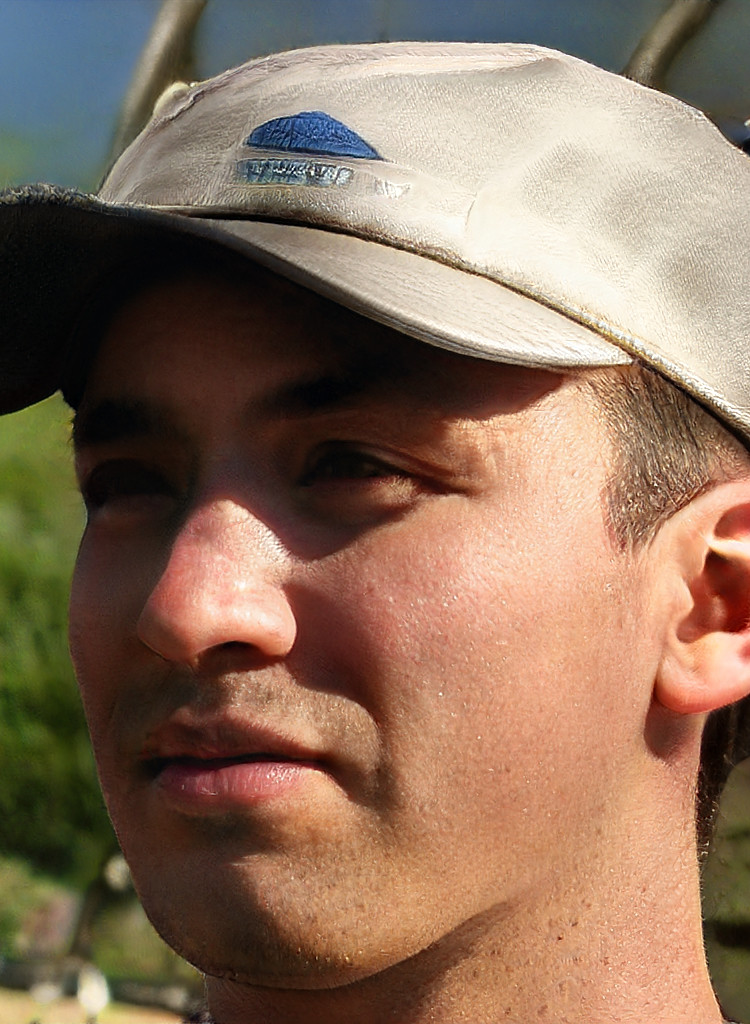 I created this site to help people – to help you – with your boat problems. Instead of helping one person at a time, I want this website to be the "one-stop-shop" for everyone's boating concerns. Read more.