Are you concerned about speed with an inflatable boat? Maybe you are worried that you won't get somewhere fast enough or you're afraid you've been going too fast. Or maybe you just wonder how fast an inflatable boat can go.
No matter your reasons for wondering, these are the answers you've been looking for.
Types of Inflatable Boats and Speed
If your entire boat is inflatable, it probably shouldn't move much more than 5 miles per hour through the water. 10 miles per hour would be the maximum speed for these crafts, as they might tear apart at speeds higher than that.
If you have a rigid inflatable boat (RIB), where the bottom of the boat is metal, you can move much faster. Most RIBs can go up to 35 miles per hour, while high-performance versions can max out anywhere between 45 and 80 miles per hour.
For our purposes here, we will be talking about regular inflatable boats unless otherwise mentioned.
Paddling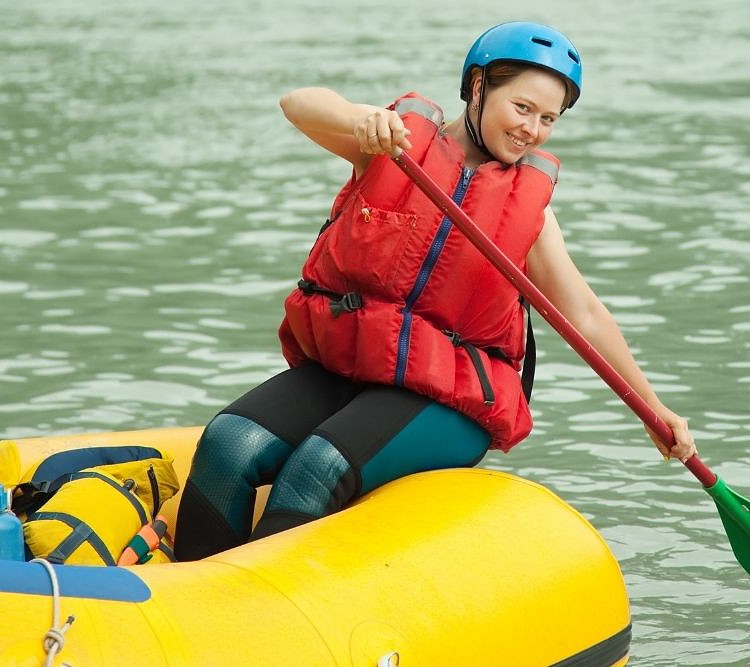 When it comes to paddling an inflatable boat, there are a few factors to consider:
Boat size. Larger boats will go slower.
Paddle type. Lighter paddles will be easier to handle and will cut through the water faster.
The number of people rowing. More rowers will allow you to move faster and make better time.
Conditions. High winds can either be in your favor or work against you. Other weather may make paddling hard by limiting visibility, making you hot or cold while paddling, or distracting you from the work.
Last update on 2023-12-05 at 16:47 / Affiliate links / Images from Amazon Product Advertising API
People who canoe generally assume that they can go three miles an hour, or 10 miles in 3.5 hours. However, trained and experienced paddlers can go 5 or even 6 miles in an hour and can keep that pace up for at least several hours at a time.
If you have several people paddling, your boat may even go faster than that. However, the paddlers must work together, which is a learned skill and not something you can pick up in a day.
In general, paddling is not known for its speed. Most people who paddle their inflatable boats do so without a speed goal or even a destination in mind. If you need to get somewhere quickly, you may want to choose another method of propelling your inflatable boat.
Trolling Motor
Trolling motors are designed for just that: trolling. They are made to help you slowly cruise for fish, dragging your lure gently through the water to lure fish out and help you catch them.
Given that, most trolling motors are not designed to move you any faster than 5 miles per hour through the water. Honestly, that is usually faster than most trolling anglers want to move, for maximum effectiveness and to catch as many fish as possible.
This maximum speed of 5 miles per hour also allows you to make your way around most lakes and streams, and even calm ocean bays. If you need to go farther than you are comfortable going at 5 miles per hour, you probably need a different motor or a different boat.
Trolling motors are not, and never have been, designed for speed. If you want to move quickly through the water, fit your inflatable boat with an outboard motor instead.
Newport NV-Series 55lb Thrust Saltwater Transom Mounted Trolling Electric Motor w/LED Battery...
Efficient Power: 55Lb Thrust - This 12V Electric Trolling Motor Provides Excellent Power And Efficiency For Any Boater. The High Quality Build Allows The Motor To Run All Day Long Without Overheating,...
Features: This Motor Features A 30 Inch Shaft, A 5 Led Battery Meter, A 6 Inch Telescoping Tiller Handle, And 3 Blade Propeller. The Mount Angle, Height, And Direction Can All Be Adjusted And Locked...
Last update on 2023-12-05 at 07:36 / Affiliate links / Images from Amazon Product Advertising API
Outboard Motor
Outboard motors and inflatable boats can become a complex subject. Many inflatable boats are designed for trolling motors, not traditional outboard motors. They may not be able to support the weight or have an appropriate place to mount the motor.
If your inflatable boat is compatible with an outboard motor, you still won't be able to go too fast. Most of the time, these max out between 5 and 10 miles per hour. This keeps your boat from being destroyed while still allowing you to move faster through the water than you could paddle.
You can also mount outboard motors on some RIBs. In these cases, you can go as fast as the motor can handle.
Treat the boat like you would treat a hardhulled boat of the same size and weight. You may reach the speeds mentioned at the beginning of this article.
No products found.
How Fast Can You Tow an Inflatable Boat?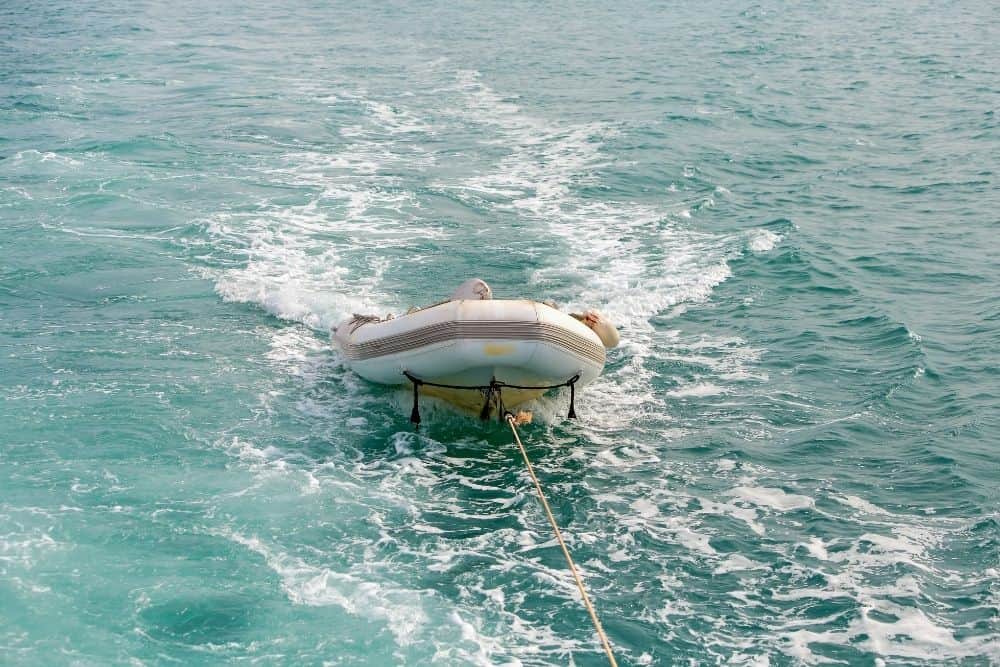 Many people use inflatable boats as tenders for larger yachts. In these cases, they may need to tow the tender behind the boat at a considerable distance. But how fast can you go and still do that safely, without tearing the inflatable tender apart?
To some extent, the answer to this depends on the conditions you're towing in. However, assuming good conditions, you can tow an inflatable at speeds up to 25 miles per hour, as long as you have the right tow harness and rope length.
If you use a towing bridle, your inflatable dinghy or tender should be firmly attached to your larger boat. Then, you'll want a 30-40 foot towing line. You'll need to have someone in the boat to adjust line length, while you stand outside the boat, in a place where you can see both watercraft.
You want the tender at the same part of the wave as the boat is, but 5 or 6 wave-lengths back. Have your friend adjust the length of the line until the tender hits a wave at the same time the boat does.
At that point, your line is the proper length and you can cruise up to 25 miles per hour. Note that some boaters report going even faster than this, but it is not generally recommended and may destroy your inflatable boat.
Another option is a dinghy lifting sling. This pulls the smaller boat up out of the water and anchors it to the back of your larger boat. You are not technically towing the boat anymore, but carrying it.
Last update on 2023-12-05 at 16:47 / Affiliate links / Images from Amazon Product Advertising API
Using this, you can usually cruise as fast as you want to go. However, you need to be sure you have enough deck space to make this work.
Conclusion
Inflatable boats are fun to use and they can be faster than you've ever imagined. If you fit the proper motor to your inflatable boat, it may even go as fast as a traditional boat of the same size.
Remember: if you ever feel unsafe out on the water, you can always slow down! After all, it's not worth risking lives just to get somewhere quicker.
You should always be able to enjoy your time on the water in your inflatable boat. Whether or not you're breaking speed records, make sure you're having a good time!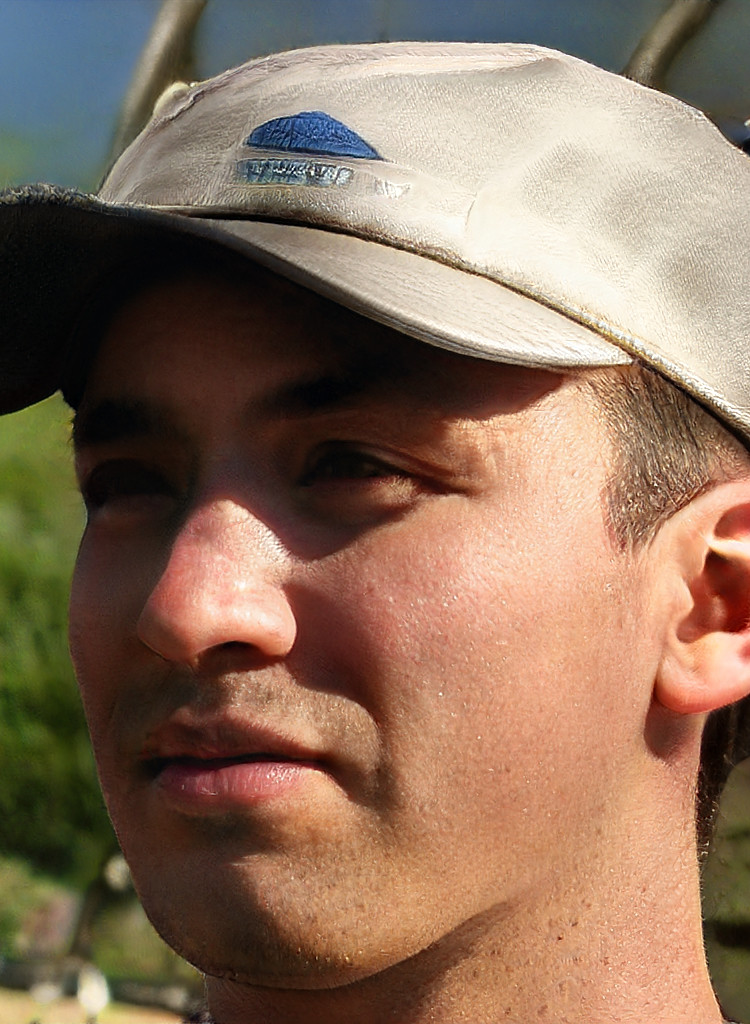 I created this site to help people – to help you – with your boat problems. Instead of helping one person at a time, I want this website to be the "one-stop-shop" for everyone's boating concerns. Read more.