So, you just spent an enjoyable, sun-filled day on the water, only to discover that your marine batteries took quite a toll during your time out.
Maybe you're thinking of hitting the water again tomorrow, and you don't want to end up stranded with a dead battery. You're wondering if you can sufficiently recharge your boat's batteries overnight, or if you need to replace them with fresh batteries.
Knowing how long to charge a marine battery is an important part of keeping your battery functioning properly, as both overcharging and undercharging can shorten its lifespan. But how long is long enough?
How long does it take to charge a marine battery?
How do you know when your battery is fully charged?
And how long after charging can you expect your battery to hold its charge?
Keep reading! In this article, we'll answer all of these questions and more.
How Long Does it Take to Charge a Marine Battery?
How to Charge a Marine Battery
In general, most marine batteries that have not been too deeply discharged take between 4 and 6 hours to recharge. That said, it may take a much longer or shorter period, depending on several factors.
Firstly, the charge time depends on the charger's amp output. Most marine battery chargers recharge at 10 to 15 amps, though some have an even slower rate. The higher the amperage, the quicker the charge.
For example, let's assume you have a 110-Ah deep cycle battery at 75 percent capacity. To get it back up to 100 percent, you will need between 2 and 6 hours depending on the amperage of the charger, as shown below:
5 amps: 6 hours
10 amps: 4 hours
15 amps: 2 hours
Of course, these figures are just averages. Charging time will vary based on other factors as well, such as the charger and the type of battery being charged. It will also strongly depend on how deeply the battery was discharged.
Deep cycle marine batteries generally recharge more quickly than marine batteries.
Some chargers have different settings for different types of batteries; for example, you could use one charger to charge lead acid, AGM, and gel batteries. Other chargers are specific to one type of battery; for example, lithium batteries should only be charged by a lithium charger.
Always use the proper setting or charger for your type of battery.
A multistage marine battery charger is the best option for most marine batteries. Charge amperage should be between 10 and 25 percent of the battery's amp-hour rating.
Trickle chargers recharge at a very slow rate–the same rate as the battery discharges.
Some people use trickle chargers for their marine batteries, but it's best to use a specific marine battery charger. These may recharge more quickly.
How Do I Know When My Deep Cycle Battery is Fully Charged?
How to Charge A Deep Cycle Battery
There should be an indicator light or gauge on the charger to let you know when the battery is fully charged. Of course, every charger is different, so you may need to check your manual if you don't immediately spot this indicator.
If the charger has an indicator light, this light will usually turn from red to green. If there's a gauge on the charger, you can visually track the progress of the battery as it charges.
Many newer chargers have an LCD screen that shows the exact charge percentage; for example, it will let you know when your battery is at 50 percent, 62 percent, 78 percent, until it is fully charged.
Some chargers, especially newer and more expensive ones, shut off automatically when the battery is fully charged. These are the safest kinds of chargers to use as they protect against overcharging. Other chargers must be manually disconnected when the battery is fully charged.
Sometimes you can track the progress of the charge on the battery itself.
Some batteries have a built-in battery level indicator. Depending on the type of charger you have, you may be able to compare the charger's reading against the indicator on the battery to make sure you're getting an accurate reading.
Can You Overcharge a Marine Battery?
So, at this point, you may be wondering, why is it important to know how long to charge a battery? Can't you leave the battery on the charger until the next time you need it?
Not exactly.
It is easy to overcharge a marine battery, especially if you have the type of charger that doesn't shut itself off when the battery is fully charged. Both overcharging and undercharging a battery can shorten the battery's life by leading to gradual battery failure.
A battery that is overcharged repeatedly will not hold a charge or recharge fully, and the problem will only worsen over time. Proper maintenance is key to extending your battery's life, and that includes charging for the right length of time.
Some things you can do to avoid overcharging your batteries include:
Investing in a quality charger: The best chargers, as noted above, turn themselves off automatically when the battery is done charging. Buying one of these chargers may be worth the extra bucks if it will help your battery last longer.
Knowing how long it will take to charge: If your charger doesn't turn off automatically, you may want to track how long the charge takes at first. After a few charges, you'll have a pretty good idea of exactly when you need to disconnect the charger.
Monitoring the battery while it charges: Even if you don't know exactly how long the charge is going to take, you can prevent overcharging by simply checking on the battery's progress from time to time.
Removing the battery from the charger at the proper time: Whether or not your battery charger shuts off on its own, don't leave the battery on the charger. Remove it when it is done charging, and don't put it back until it's time to charge again.
How Long Does a Marine Battery Hold a Charge?
If you don't go boating all the time, you may be wondering whether you need to charge up before each boating trip or take a portable charger with you. How long can you expect your marine battery to hold a charge, and will it last from one trip to the next?
A new or well-maintained battery can hold a charge for a few weeks up to a few months, but this varies widely and depends on a variety of factors, including:
Type of battery: Lithium batteries typically hold a charge for the longest, but they can be pretty expensive. Gel batteries are the next best option, but even lead acid batteries can hold a charge well as long as they are properly maintained.
Age: Generally speaking, newer batteries hold a charge better than older ones. Of course, proper maintenance can extend the life of older batteries, but it cannot make them last forever. Eventually, they will wear out and begin struggling to hold a charge.
Quality: Battery quality can also make a difference in how long it will hold a charge. When it comes to buying batteries, you get what you pay for. Settling for the cheapest option may save you money, but cheap batteries probably won't hold a charge for long.
Storage conditions: Leaving your battery out on the boat year round, even if it's in a sealed battery box, will subject it to several harsh conditions and temperature extremes. These conditions will sap the battery of its charge over time.
Usage: If you misuse the battery, allowing it to discharge too deeply or be subjected to harsh weather conditions, it will deteriorate over time and will not hold a charge as it should.
Maintenance: Different types of batteries may have different maintenance needs. For example, lead acid batteries have fluid chambers that must be refilled from time to time. Know your battery's maintenance needs and be sure to meet them regularly.
Whether you take frequent trips out or only go a couple of times a year, your best bet is to keep a portable charger on board with you. That way, should your battery run low when you're on the water, you'll be able to recharge as needed.
Conclusion
It's important to understand how long to charge your marine battery to avoid overcharging it. Charging times vary widely and are affected by many factors, so it's impossible to make a blanket statement or suggest that all batteries take the same amount of time to charge.
That said, if you follow the tips and information in this guide, you should be able to learn about your battery in particular and begin gauging just how long it takes to charge. You'll also be able to avoid overcharging even if you're not sure exactly how long to let your battery charge.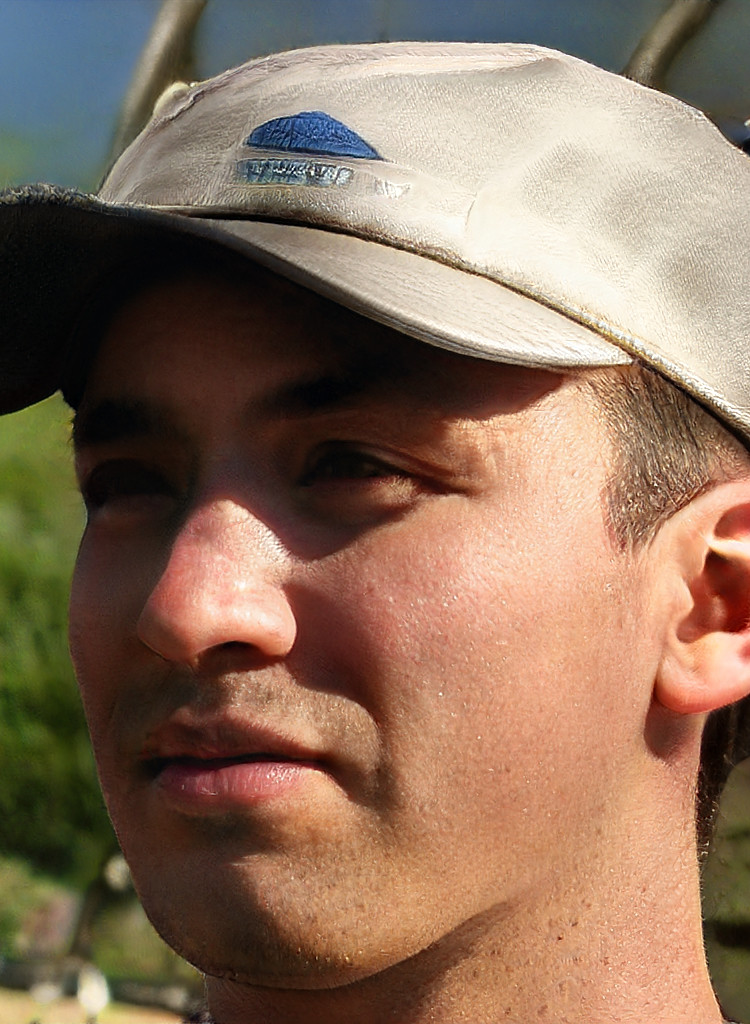 I created this site to help people – to help you – with your boat problems. Instead of helping one person at a time, I want this website to be the "one-stop-shop" for everyone's boating concerns. Read more.