Picture this:
You're out in the middle of a lake, enjoying a day of fishing or relaxing in the sun. Suddenly, your trolling motor dies. After a quick inspection, you determine that the motor itself is fine, but the battery is dead.
It's not uncommon for trolling motor batteries to lose their charge before the end of the day. It can be frustrating, especially if you don't have a way of recharging it on the boat. You may find yourself using your outboard motor more than you should to make it back to shore.
But hey--if your boat has an outboard motor, why not use it to recharge your trolling motor battery?
Is that even possible?
Keep reading to find out more!
Can You Use an Outboard Motor to Charge a Trolling Motor Battery?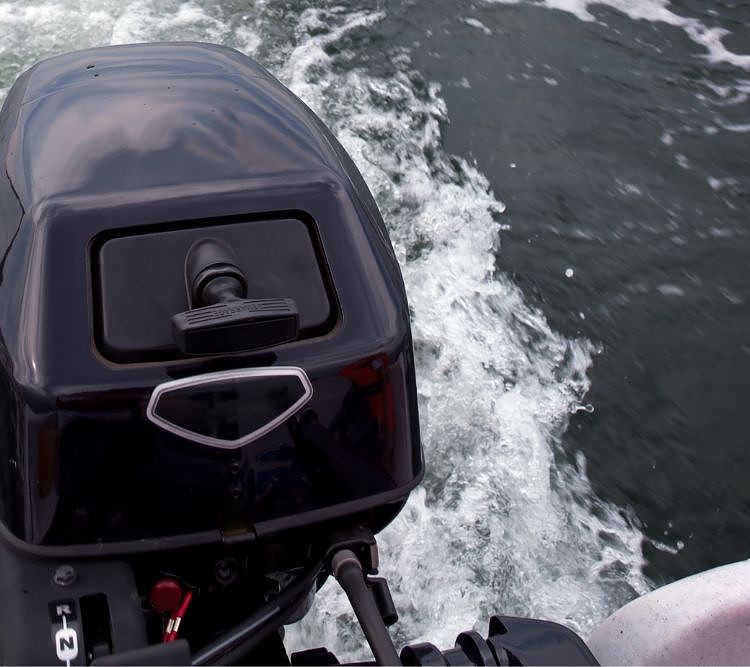 The short answer is yes, you can!
Of course, nothing is ever that simple.
To charge your trolling motor battery with the outboard motor, you'll need a way of connecting them. That makes sense, right?
There are two different ways of doing this, and both require a bit of setup or extra parts you may not have just laying around your boat.
So if you're out on the water when your trolling motor dies, and you have no way of hooking up the battery to the outboard motor, there really isn't much you can do until you get back to shore.
Of course, you can plan ahead by either upgrading your outboard motor or keeping a battery combiner with you on the boat.
Keep reading to find out how to use either an upgraded motor or battery combiner to charge your trolling motor battery.
How Do You Charge Your Trolling Motor Battery Using the Outboard Motor?
As mentioned above, there are two different ways to use your outboard motor to charge your trolling motor battery. The first involves upgrading your outboard motor by installing a regulator/rectifier. The second simply uses a battery combiner.
Let's start by looking at how to upgrade your outboard motor.
Upgrade the Outboard Motor
When you upgrade your outboard motor, this simply means you're installing a regulator/rectifier onto the motor. This regulator/rectifier converts power from the motor to an AC/DC current, which in turn can be used to charge your trolling motor battery.
The exact method for wiring your regulator/rectifier will depend on the type of motor you have. This tutorial video will discuss each type and provide a diagram for each.
Charging a battery from an outboard
Regardless of the wiring method, you're basically going to have two types of connections: the green AC wires from the regulator/rectifier will connect to the outboard motor, and the red and black DC wires will connect to your trolling motor battery.
To mount the regulator/rectifier, you may be able to connect the green wires to existing connector cables under the flywheel, or you may need to have it professionally mounted. Attach the ground wire in the appropriate place.
Once it is attached to the outboard motor, connect the positive and negative wires to the comparable wires inside a cable. This cable will run from the outboard motor to the trolling motor battery.
At the other end of the cable, attach crimp connectors to the red and black wires. You will then use these connectors to hook onto the positive and negative posts on the battery.
For a visual on the process, check out the video above. This article may also be helpful.
Use a Battery Combiner
Using a battery combiner may be a simpler, less involved way of shunting a charge from your outboard motor to your trolling motor battery.
Your outboard motor will likely have a starter battery. And chances are, this battery will be gaining a continuous charge from the motor's alternator.
A battery combiner allows your starter battery to share a charge to another battery--in this case, to your trolling motor battery.
Think about giving your car a jump start. You connect jumper cables from one battery, which is receiving a continuous charge from the car's engine to another battery, which is dead and needs a charge.
A battery combiner works a bit like jumper cables. It provides the connection from the battery providing the charge to the battery needing a charge.
To use a battery combiner, you will hook it up in much the same way you hook up jumper cables.
The combiner will have four lead lines: two black and two red. Simply hook up the red lines to the positive terminals on each battery, then hook up the black lines to the negative terminals.
For more information on battery combiners and how to use them, check out this video.
How To: Marine Electrical Seminar - Battery Combiners - Ep 10/30
Are There Other Ways to Charge Trolling Motor Battery While on the Water?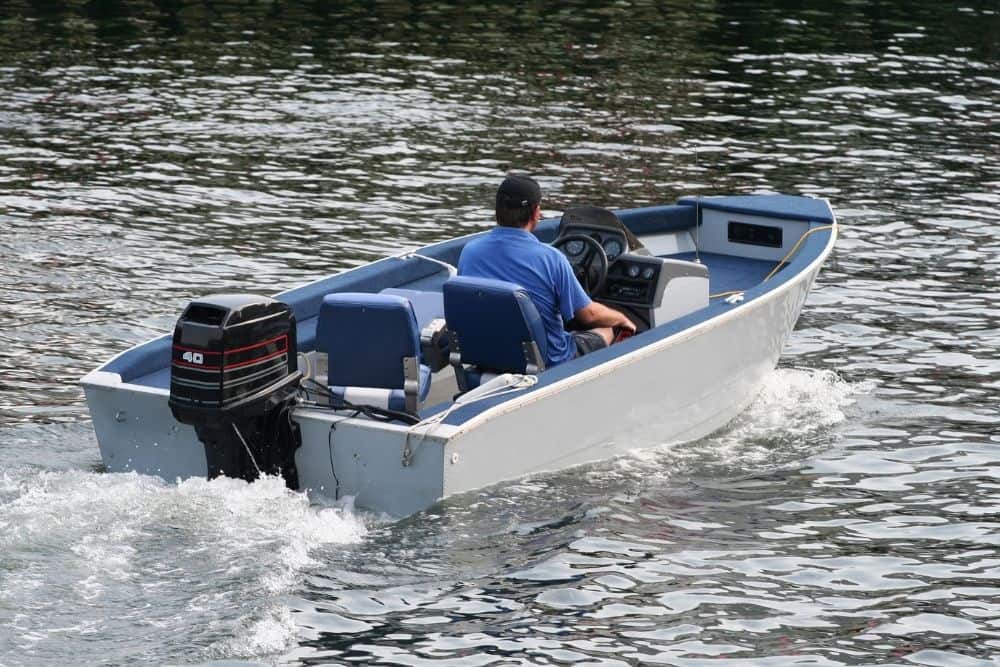 Both of the methods above allow you to keep your trolling motor battery charged (or recharge it) while the outboard motor is running.
But they both involve a bit of rewiring and using cables that you may or may not have with you.
Are there any other ways of charging your battery while on the water? Perhaps by using devices you already own or that you can set up easily?
Onboard Charger
If you have an onboard charging system that you haven't installed, you might want to use it. Though it will take a bit of wiring to get set up, having an onboard charger will ensure you never have to worry about a dead trolling motor battery again.
Sale
Trickle Charger
You will probably be able to use a trickle charger to recharge your battery as in the video below. That said, this may or may not work when you're out on the water. You'll have to have some way to power the trickle charger, which means having it hooked into the outboard motor.
How to charge 24v or 36v trolling motor with out on board charger
The other difficulty with using a trickle charger is that you would have to run the outboard motor for a long time for the trickle charger to supply enough power to recharge the battery. It's a rather inefficient method, but it will work if you don't have any other way of charging back up.
Sale
NOCO GENIUS1, 1A Automatic Smart Charger, 6V and 12V Portable Automotive Car Battery Charger,...
Meet the GENIUS1 - Similar to our G750, just better. It's 35% smaller and delivers over 35% more power. It's the all-in-one universal charging solution - battery charger, battery maintainer, trickle...
Do more with Genius - Designed for 6-volt and 12-volt sealed lead-acid automotive, marine, RV, powersport, and deep-cycle batteries, including flooded, gel, AGM, SLA, VRLA and maintenance-free, plus...
Solar Power
To keep your battery fully charged or to recharge while out on the water, you can install a solar panel on your boat. Though solar panels don't supply a ton of power, they may act a bit like a trickle charger and recharge your trolling motor battery over time.
Depending on the battery and how you have it wired, you may be able to keep the solar panel hooked up even while you're using the trolling motor so it is continuously restoring battery power as power is used up.
For more information on using a solar panel to power your trolling motor, check out this video.
How to use Solar to Power a Boat Trolling Motor
Conclusion
Recharging your trolling motor battery with your outboard motor is possible if you use a regulator/retainer or a battery combiner. You may also be able to use an onboard charging system, a trickle charger, or a solar panel to recharge your trolling motor.
Just follow the steps and watch the videos included in this guide, and you should be able to install a system that will allow you to recharge the next time your trolling motor battery dies out on the water.