Since its inception in 1934, Minn Kota has been the leading brand for all trolling motors. Currently, they have over 300 trolling motors to choose from. There's practically a motor designed for all water environments, fishing, boat sizes, etc. Anything you can think of, Minn Kota probably has it!
With that being said, it can be difficult to distinguish between two similar motors. Today, we'll discuss how the Minn Kota Fortrex and Maxxum compare.
Minn Kota Fortrex is best suited for anglers who own medium to large freshwater fishing boats, bass, pontoon, or v-hulls. It houses various features to eliminate the noise and cause the motor to run quietly, so you can trail your target fish without spooking them.
The Maxxum is ideal for anglers with small to medium-sized boats who plan to fish in smaller freshwater conditions.
Let's dive in!
Direct Comparison
| | | |
| --- | --- | --- |
| | Fortrex | Maxxum |
| Shaft Length | 45", 52" | 42", 52" |
| Power | 24v (80 lbs), 36v (112 lbs) | 12v (55lbs), 24v (70 lbs), 24v (80lbs) |
| Steering | Cable-Steer Foot Pedal | Cable-Steer Foot Pedal |
| Stow and Deploy | Lift-Assist Mount | Manual Stow |
| Mount Style | Removable Bowguard 360-Degree Bracket | Bowguard 360-Degree Breakaway Mount |
| Prop | Weedless Wedge 2 Prop | Weedless Wedge 2 Prop |
| Technology and Advanced Features | Universal Sonar 2, Digital Maximizer, Mono-Arm Design, Counter-Tension Stabilizer | Digital Maximizer |
| Comparing Prices Online | Click here to buy online! | Click here to buy online! |
Breaking it down
The Minn Kota Fortrex and the Maxxum are similar in terms of the caliber of the motor. They offer similar features like cable-steer foot pedals, a digital maximizer, a weedless prop, a durable composite shaft, and similar shaft lengths.
However, there are a few noteworthy distinctions. We'll compare how each differs in certain categories and who is the winner. By the end, you'll understand which one is right for you.
1. Power
When buying a trolling motor, you'll want to consider the amount of thrust you'll need. Thrust is the measurement to determine how powerful a trolling motor is.
The heavier and larger your boat is, the more thrust you'll need to hit maximum speed and have good control of your boat.
A boat with an adequately powered trolling motor will be able to easily reach maximum speeds at 5 mph, stay on course even in the rough wind and water conditions, provide responsive steering and be able to anchor to a spot when fishing.
So how much power do you need?
14' boat length and 1,500 lbs or less of boat weight = 30 lbs of thrust
17'-18' and 2,000 lbs = 40 to 45 lbs of thrust
20'-21' and 2,500 lbs = 50 to 55 lbs of thrust
23' and 3,000 to 3,500 lbs = 70 lbs of thrust
25' and 4,000 lbs = 80 lbs of thrust
Over 25' and 4,500 lbs or more = 101 to 112 lbs of thrust
The battery voltage associated with the thrust simply means the amount of battery power required for the motor.
Generally, 55 lbs of thrust or less needs 12 volts or one battery, 68 to 80 lbs of thrust requires 24 volts or two batteries, and 101 to 112 lbs of thrust needs 36 volts or three batteries.
Fortrex
The Fortrex offers power options of 24v (80 lbs) and 36v (112 lbs). According to the guidelines mentioned above, you can see that the Fortrex is particularly best suited for medium to large-sized boats such as Pontoon boats and deck boats.
We recommend getting the Maxxum or a motor with less power for inflatables, kayaks, and other small boats.
Having extra power won't make your boat go any faster, and the weight of additional batteries will take up more space.
Maxxum
In contrast, the Maxxum offers 12v (55lbs), 24v (70 lbs) and 24v (80lbs) batteries.
With the 55 lbs of thrust, you can use the motor for plenty of smaller boats like inflatables, Jon boats, kayaks, canoes, aluminum fishing boats, dinghies, etc.
Make sure to know your boat length and weight so that you can choose the right thrust level for your needs.
Winner: Maxxum because the lower power option is suitable for many casual anglers with smaller-sized boats.
2. Stow and Deploy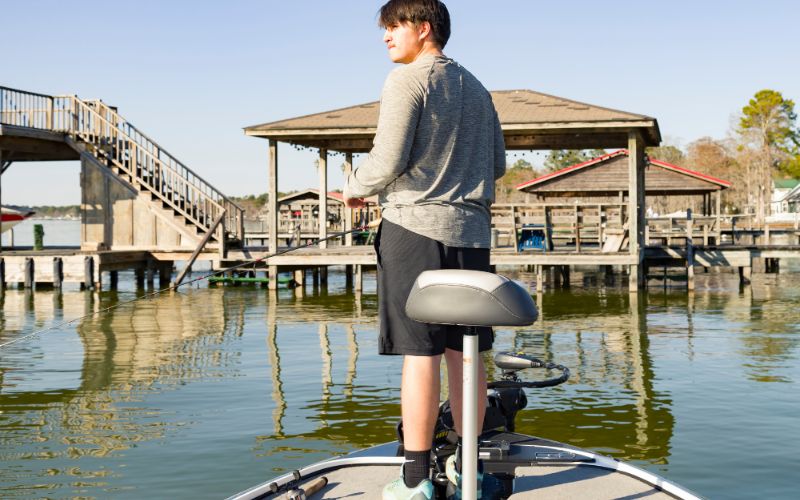 Stow is the process of getting your motor out of the water and deploy getting the motor set up in the water.
Trolling motors typically have a latch where you can step on or pull to release from its current position.
However, it varies based on the model you have. You may have to pull a cable, loosen and tighten a job, or pop a lever.
Once the middle bracket is loose, you'll have to lift the motor in and out of the water physically.
Since motors vary in weight, they can be quite difficult and labor-intensive.
Fortrex
Stow and deploy can be quite tedious and even dangerous if you're in deep waters. Minn Kota Fortrex uses a Lift-Assist system to make the process much easier.
The system uses stainless steel, a nitrogen-charged gas spring that gradually guides the motor in and out of the water. In fact, it cuts the weight by half when stowing and deploying.
No more having to break your back and do all the heavy lifting yourself.
With the Lift-Assist system, you can spend less time messing around setting up your motor and more time fishing!
Benefits of Minn Kota Lift Assist
Maxxum
Unfortunately, the Maxxum doesn't feature any type of assisted stow and deploy the system. This means you still have to manually lift the motor from a horizontal position to a vertical position.
Next, you'll have to lengthen the shaft and lower the shaft into the right position to deploy the motor.
When stowing, you'll have to lift the motor out of the water, shorten the shaft length and set it back into a horizontal position.
As you can see, it's quite tedious and requires you to be in calm waters.
Winner: Fortrex, because it has a Lift-Assist system to cut down on the weight you have to lift.
3. Design
With any trolling motor, it's crucial to consider the design of each model. The design plays a role in its convenience, ease of use, and even the safety of your motor.
There are many aspects that encompass a motor's design. For example, the Fortrex and the Maxxum are both bow-mount trolling motors.
As a result, the motor will pull the bow through the water from the front of the boat. This detail may seem insignificant but makes a big difference. Bow-mount motors have greater precision and maneuverability.
Fortrex
The Fortrex is designed quite differently from many of the basic Minn Kota models. It features a Mono-Arm design that helps your motor run much more smoothly and quietly.
In addition, its solid one-piece construction is made of extruded, anodized aluminum that helps to provide protection against corrosion and extend the lifespan of the motor.
Minn Kota Fortrex includes the Removable Bowguard 360-Degree Bracket allowing the shaft to break away on impact before it resets itself automatically. This dramatically reduces the likelihood of damage on impacts.
Maxxum
Minn Kota Maxxum offers the Bowguard 360 Breakaway is a mounting technology that provides extra protection to your motor.
In the event you hit any heavy bottom structure, the bracket breaks away on impact from its current position and resets itself automatically.
This provides uninterrupted fishing since you don't have to worry about hitting structures in shallow waters.
Winner: Fortrex because the mono-arm design ensures more protection and quiet operation.
4. Special Features
Minn Kota is best known for its special features and technology.
Their manufacturers have incorporated innovative features such as remote steering options, automated boat navigation, fish finders, and more.
These two motors are mid-tier motors that come with their own set of unique features to help you in the waters.
Fortrex
One of the major advantages that the Fortrex has over the Maxxum is the optional Universal Sonar 2. This is a protected and integrated transducer installed into the lower unit of the trolling motor. All of the wirings run inside the shaft, so you won't have to worry about the disrupted connection.
With the Sonar 2, anglers can easily connect and disconnect their motor to their fish finder. In fact, it's compatible with many of the best brands like Humminbird, Lowrance, Garmin, and Eagle.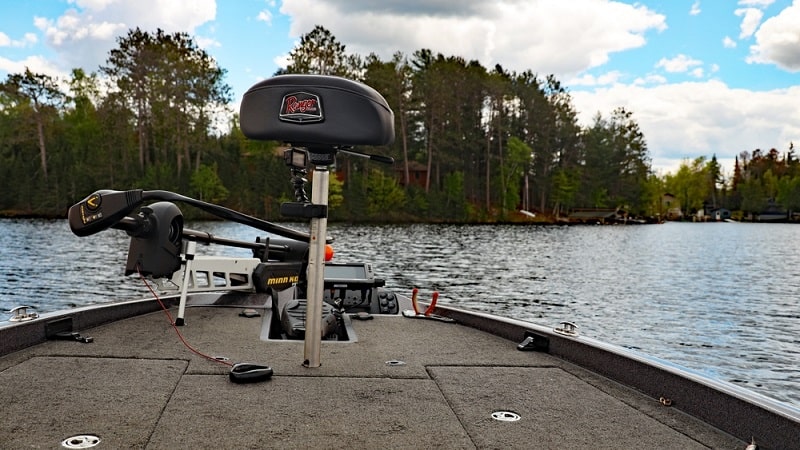 Anglers will benefit from having greater coverage to find fish that may be below them. The Sonar 2 unit has varying levels of cone angle depending on the depth of water. Generally, the deeper, the wider, the better coverage you'll have. For serious anglers, this is a must-have!
Fortrex also features a counter-tension stabilizer, an integrated spring that applies force when your motor is stowed or deployed. This is perfect for preventing the motor from accidentally steering while you're fishing or stationed in one spot.
Maxxum
Minn Kota Maxxum 70lb trolling motor
Minn Kota Maxxum features the Digital Maximizer (which Fortrex also has) to allow the motor to work more efficiently and allow the runtime to last up to five times longer.
This means the motor uses a Pulse Width Modulation (PWM) system to control speed. At slow speeds, the Digital Maximizer won't waste any energy.
In comparison, traditional motors use speed coils that use the same amount of power for speed 1 as speed 5, making the power usage incredibly inefficient.
Instead of a 5 speeds adjustment, the Digital Maximizer uses an infinite speed adjuster, so you can dial the exact speed you need. The PWM system lets you draw power constantly, easing the battery drainage.
It also ramps up the torque smoothly rather than sending out electricity all at once, extending the life of your motor.
Winner: Fortrex because it offers the Universal Sonar 2 to help with fish finding.
Final Recount
Fortrex: 3/4
Maxxum: 1/4
Results: Fortrex
Pros and Cons
Pros
Cons
Fortrex

Mono-arm mount design allows your motor to run quietly and reduces wear and tear
Lift-assist mount reduces the weight of the stow and deploys by half
Comes with optional Universal Sonar 2 to conveniently connect to your fish finder

Not very suitable for small boats due to its power options

Maxxum

Less expensive than the Fortrex
The lower power option makes it suitable for small boats
It offers a slightly shorter shaft length for small boats

It doesn't have nearly the amount of special features that the Fortrex has
Is the Minn Kota Fortrex worth the money?
If you're looking for an easier time fishing, it's worth spending a little more to get the Fortrex over the Maxxum.
The Fortrex offers the Universal Sonar 2, which gives you wider coverage and greater visibility on finding fish below you. In addition, the quiet operation from the motor and its mono-arm design lets you trail the fish without scaring them away. If you're an angler with a big boat, we recommend the Fortrex.
Last update on 2023-09-27 at 00:37 / Affiliate links / Images from Amazon Product Advertising API
Which is better: Minn Kota Fortrex or Maxxum?
The Minn Kota Fortrex is an upgrade from the Maxxum and is one of the most heavy-duty and beefiest trolling motors in the Minn Kota collection.
It's unique because of the features and design like the removable Bowguard 360 spring-protected shaft housing, aluminum mono-arm, and nitrogen-charged gas spring, which simplifies the stowing and deploying process.
In comparison, the Maxxum doesn't have all the bells and whistles that the Fortrex has. However, it's more affordable, built to last, and even has a variable-speed motor, so you can run your motor all day at low speeds without worrying about running out of batteries.
Final Verdict
Of course, Fortrex is the winner when comparing the two. Minn Kota Fortrex is simply stacked with high-end features that help anglers fish better and stow and deploy effortlessly.
But, the Fortrex may not be right for you if you own a small boat. If you do, don't worry. The Maxxum is incredibly durable and performs reliably.
Hopefully, our comparison guide has given you a good understanding of the differences between the Minn Kota Fortrex and Maxxum. Now you'll be able to make an informed decision about what's right for you!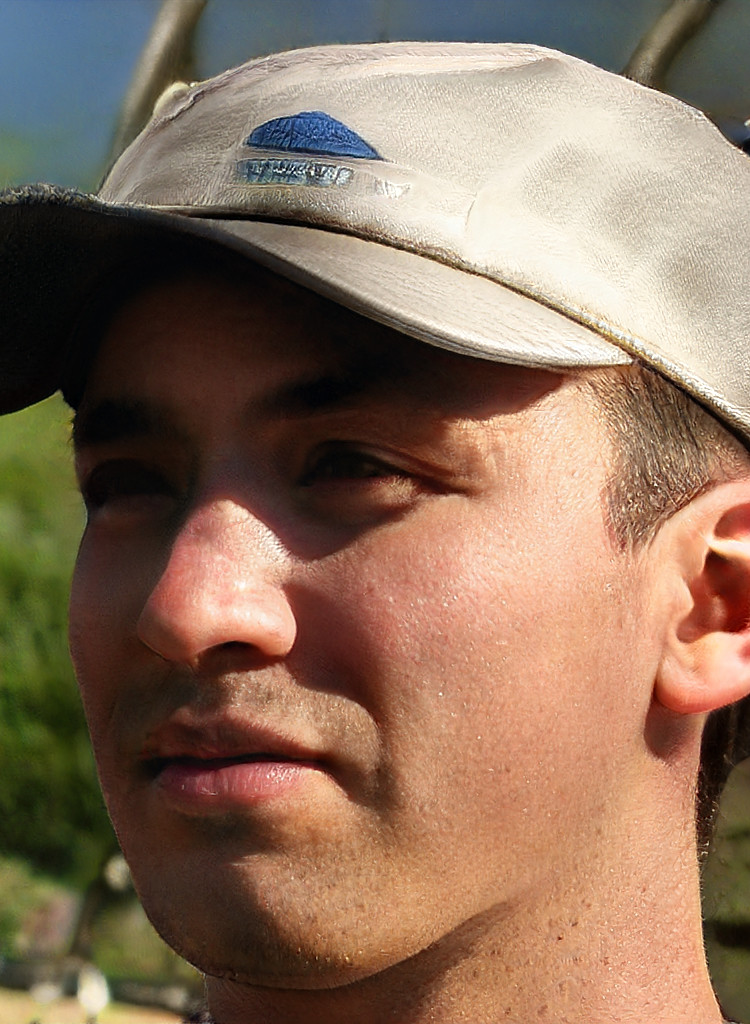 I created this site to help people – to help you – with your boat problems. Instead of helping one person at a time, I want this website to be the "one-stop-shop" for everyone's boating concerns. Read more.