Minn Kota is widely recognized as the best trolling motor brand in the market. Their trolling motors are equipped with some of the most innovative and high-tech features on the market.
Among their wide selection of motors, a few of them stand out, such as the Terrova, Endura, Ulterra, Maxxum, and of course, the PowerDrive.
The PowerDrive represents some of their most cutting-edge technology and provides excellent functionality in the water, allowing anglers to snag more fish in less time.
Minn Kota offers the standard PowerDrive and the PowerDrive V2 models. These motors are geared towards casual anglers who have inflatable boats.
We'll take a closer look at:
Who's the PowerDrive made for
What feature is included in the motor
What we like and dislike from it
How to use it
Alternative trolling motor options to choose from
By the end of the review, you'll know whether the Minn Kota PowerDrive is right for you. Let's begin!
Who is this product for?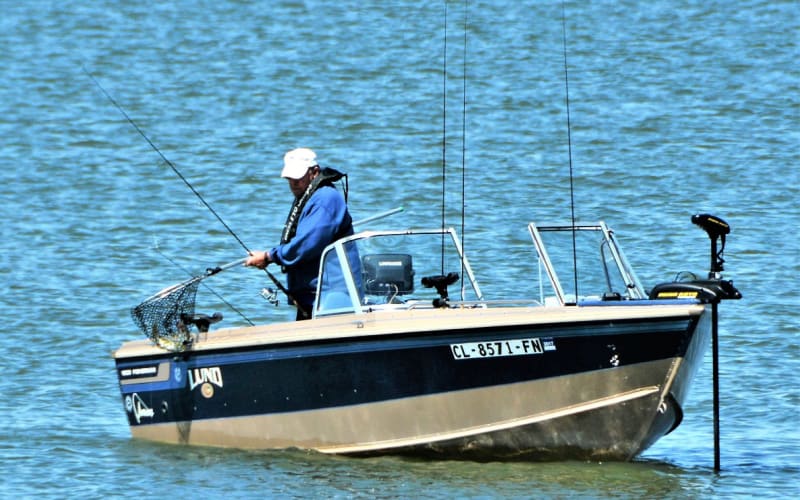 The Minn Kota PowerDrive is designed for casual anglers looking to maximize their trips by catching as much fish as possible and easily navigating the waters.
Its high-tech features allow you to easily navigate the boat for long hours without running out of battery. In addition, with the i-Pilot remote or foot pedal, you can control steering and speed while mostly having a hands-free operation.
There are even features to make fishing much easier, like the Spot-Lock, which serves as an anchor for your boat, or the Universal Sonar 2 to give you better visibility below your boat.
Not to mention, it varies in shaft length and thrust to power any inflatable, kayak, or small boat that you may have.
If you're simply a casual boater, you can get a different motor with fewer features or order the PowerDrive without the i-Pilot GPS and Universal Sonar 2.
What's included?
| | |
| --- | --- |
| Thrust | Shaft Length |
| 12v (45 lbs), 12v (55 lbs), 24v (70 lbs) | 48", 54", 60" |
When you order the Minn Kota PowerDrive, it comes with all the equipment you'll need to get set up properly.
In the box, you'll find the PowerDrive trolling motor, mounting hardware and cables, i-Pilot GPS remote or foot pedal, and heading sensor.
Whether you choose the electric foot pedal or the iPilot GPs, will determine which steering option you get. If you choose the iPilot option, a foot pedal will not be included in the box.
Minn Kota ensures you have all the mounting and cabling hardware required to set it up on your boat. Whether you have an inflatable boat, kayak, or any other small boat, it's relatively easy to install it to your boat's bow.
The heading sensor is a digital compass that uses Bluetooth to track which way the boat is heading. This allows you to properly steer your boat in any direction you choose.
Overview of features
Minn Kota PowerDrive provides anglers with a full range of high-tech features and options at an affordable price. We'll cover the advantages and disadvantages of using this motor.
What we like
Minn Kota | PowerDrive Trolling Motors
The Deploy-Assist Lever helps you stow and deploy your motor easily
Digital Maximizer lasts up to five times longer with a single charge.
Weedless wedge prop has a swept-back flared design to power through weeds without draining much battery
Users can choose between an electric foot pedal or i-Pilot GPS remote control system
i-Pilot has plenty of features like the iTracks, Autopilot, Spot-Lock, etc.
Universal Sonar 2 helps you find more fish and is compatible with most fish finders
PowerDrive2 has CoPilot compatible
There's plenty to love with the PowerDrive. You're getting reliable, durable, and high-performing equipment to enhance your adventures in the water.
To start, the PowerDrive has a lever that you press to unlock the motor from its stowed or deployed position. Then slide the shaft down to deploy or lift the motor to stow away.
In addition, the PowerDrive features the digital maximizer, which uses a variable speed system. With this technology, your motor will last up to five times longer with a single charge.
With traditional speed coil technology used for fixed-speed systems, you'll still waste a lot of energy even if your motor is at the slowest speed setting.
That's because the speed coil will continue its flow of power through the motor regardless of the configured speed setting.
In comparison, the digital maximizer only outputs the exact amount of power needed, resulting in prolonged battery life, optimizes the power draw, and reduces potential heat damage.
There's also multiple steering options that users can choose from: an electric foot pedal, i-Pilot GPS remote, or Co-Pilot remote.
The foot pedal tends to be more responsive since it's directly connected to the motor's input. It allows anglers to control the steering, speed and has a momentary and constant on/off button. However, since it's corded, it may cause wire entanglement and foot pedals to take up more space on the boat.
If you want more automation and better features, the i-Pilot is right for you. i-Pilot is a GPS navigation system that lets you control steering, speed, and shaft height remotely. In addition, it comes with some fancy features like the Spot-Lock, Spot-Lock-Jog, iTracks, advanced autopilot, co-pilot functionality, and Bluetooth compatibility.
The spot-lock allows anglers to anchor their boat to a specific location and keep it in place, which is useful when looking into a fishing spot. If you want to follow the fish, the spot-log with jog will move your position by five feet in any direction.
i-Pilot also has features to run your motor automatically.
For example, the advanced autopilot system lets you head in a fixed direction without touching the remote. Or the iTracks feature records up to 16 routes that you travel and store them in your system.
You can retrace these routes the next time you want to head back to your favorite fishing locations.
The i-Pilot also provides Bluetooth compatibility and has an app that you can download on your smartphone. Thus you can control all of the i-Pilot functions directly on your mobile device as well.
The PowerDrive and PowerDriveV2 have Co-Pilot compatibility. Users can purchase this as a separate component, which acts as an alternative to the iPilot remote.
The wireless Co-Pilot remote control gives you command over steering, command, and prop from anywhere on the boat. It's much more affordable than the iPilot, while still having the ability to remotely control your vessel.
Since you won't need the foot pedal, you'll have more space on the deck and be able to walk around on your boat to better position yourself to catch more fish.
What we don't like
Bow-mounted motors like the PowerDrive take up more space than transom-mounted motors
Not designed for saltwater conditions (unless you get the Riptide PowerDrive)
Bow-mounted motors have advantages, such as better precision and can hold a course better when fighting tides and winds; however, they offer some disadvantages.
Installing a bow-mounted motor onto the front of the boat usually requires drilling, and it takes up more space.
In comparison, transom motors can be mounted via a bracket and won't take up any space on the boat.
In addition, the PowerDrive motor is only designed to operate in freshwater conditions.
Although you can try to use them in saltwater, we advise against it. That's because the material is prone to damage under saltwater conditions.
Motors made to withstand saltwater, such as the Riptide PowerDrive, have advanced corrosion protection features.
Typically, the lower unit housings are coated with aluminum and grit-blasted to prevent rust and oxidation.
| | | | |
| --- | --- | --- | --- |
| Design | Ease of Use | Features | Customer Service |
| 5 Stars | 5 Stars | 5 Stars | 5 Stars |
| Constructed with indestructible composite for durability and weed props have swept-back flared design to power through weeds effortlessly. | A deploy-assist lever allows you to press the lever to stow or deploy the motor. In addition, the electric pedal or i-Pilot lets you easily control steering, speed, and height to navigate your boat in the waters. | The PowerDrive comes with many automated and advanced features such as autopilot, iTrack, and spot-lock. In addition, the optional Universal Sonar 2 helps you find more fish. | Minn Kota offers a 2-year warranty on the PowerDrive and a lifetime warranty on the shaft. There are also over 300 repair centers and many authorized service providers to help you with any problems. |
How to install?
Installing the PowerDrive isn't very difficult. However, it does require some planning and instructions to ensure that it is properly set up.
Here's what you'll need:
Step 1: Decide where you'd like to mount your motor on the bow – the port or starboard. The port is the left side of the bow, and the starboard is the right side.
Typically, you'll want to mount the motor on the opposite side of where you like to steer the boat to improve visibility. Also, you should mount the motor on the same side that you like to fish from.
Step 2: Unscrew the securing screws on the plate panels, allowing the mounting holes to be revealed.
Step 3: Make sure the motor is fully assembled. Then layer the motor into a stowed position along with the bow.
Step 4: Have the shaft positioned on the centerline; otherwise, you may experience steering or drifting problems when controlling your motor.
Step 5: Position mount so that the motor can clear the tip of the bow when deployed.
Step 6: When your motor is in a stowed position, ensure that the motorhead is straight and doesn't hang to the side of the boat.
Step 7: Using the hole patterns in the mount, drill two pilot holes into the bow. Then, use these two holes to secure the motor. Then drill the remaining holes.
Step 8: Use the underside of the bow to fasten the nuts to the bolts, ensuring that the motor is secure.
Step 9: Reattach the side plates.
Alternative
The PowerDrive is an excellent piece of equipment; however, it may not be the best option for you, depending on your needs.
For example, you may want more advanced features related to fish finding, or you want something that has an automated stow and deploy system.
If you're a casual boater, you don't need all the fancy bells and whistles that the PowerDrive offers.
1/ Minn Kota Terrova
Last update on 2023-12-05 at 16:17 / Affiliate links / Images from Amazon Product Advertising API
The Terrova has everything the PowerDrive has but even better. It is also a spring-loaded lift-assist design to minimize most of the weight needed to lift the motor in and out of the water.
Compared to the PowerDrive, it removes the hassle of stowing and deploying.
Another key upgrade is the option to choose the i-Pilot Link system. Essentially, it's the i-Pilot system on steroids.
This i-Pilot Link offers up to 66 iTracks that users can record and 2,500 spots saved for the Spot-Lock! In addition, it has other features that are unique to the Link, such as the Follow Offset, Circle mode, iTrack offset, Backtrack, and Humminbird integration.
The Follow Offset mode lets you follow a specific path on a map, such as a depth contour. This allows you to follow fish-holding areas and scope out the entire area without touching the remote. The circle mode orbits an area in a circle allowing anglers to cast their line on the fly.
With the Humminbird integration, you can control the functions of the i-Pilot by using your Humminbird fishfinder.
Lastly, another distinction is the built-in MEGA down imaging that the Terrova offers. The MEGA Down Imaging lets anglers see directly underneath your boat. This gives you increased visibility and removes blind spots to maximize the number of fish you catch.
2/ Minn Kota Endura Max
Sale
Endura Max 50 lb. / Hand - 36"
Lever Lock Bracket: This solid 10-position bracket features a quick-release lever lock and reinforced composite material that resists flexing, warping, and UV damage.
Telescoping Tiller: Get easy, comfortable, intuitive operation of your trolling motor with the six-inch telescoping tiller including finite adjustment of forward and reverse speed settings.
Last update on 2023-12-05 at 16:17 / Affiliate links / Images from Amazon Product Advertising API
For those who boat casually and like to cruise around, you won't need all of the fish-finding features. The Endura Max is an affordable option that is considerably less expensive than the PowerDrive.
In addition, it's a transom-mount motor meaning it's much easier to install on the back and better suited for smaller boats.
The Endura Max uses a more responsive steering option in the telescoping tiller. It has various forward and backward speed settings for ease of use.
Although you won't get a completely hands-free operation, it only takes one hand to steer.
And the Endura Max still has the Digital Maximizer technology allowing users to boat all day long without worrying about the battery life.
Conclusion
For anglers who want to maximize their time while fishing, the PowerDrive is a great option.
It's not quite as expensive as the other premium motors that Minn Kota offers, but it still has many advanced features like the i-Pilot system.
It's well worth the price, and if you aren't used to a remote-control or foot pedal steering option, it'll make a world of difference!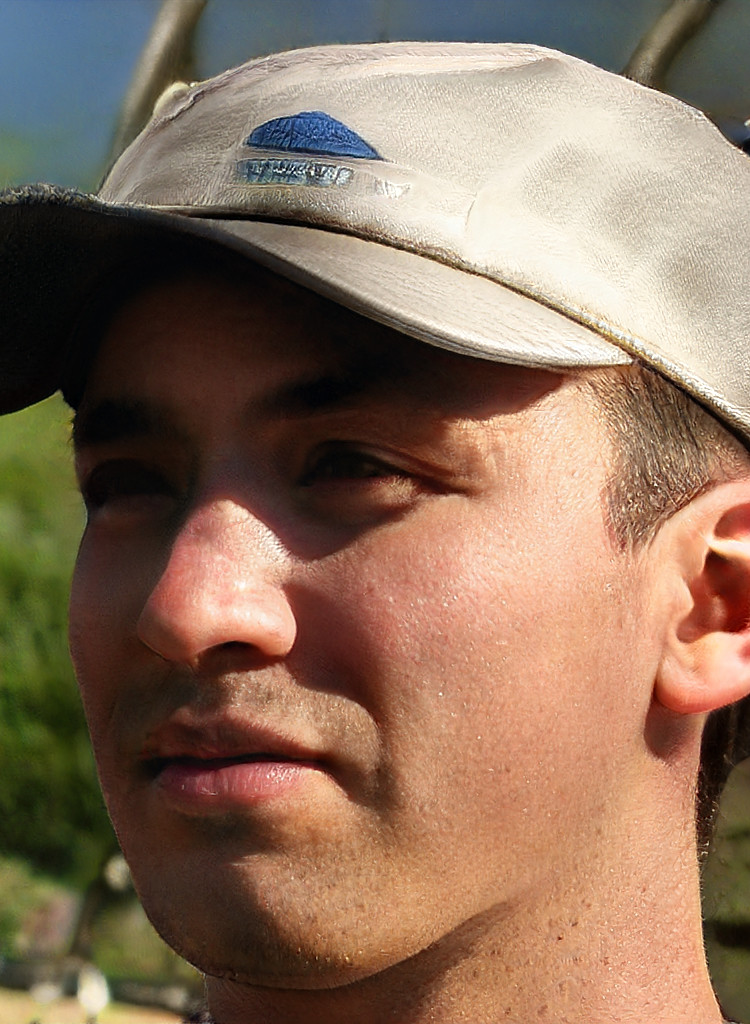 I created this site to help people – to help you – with your boat problems. Instead of helping one person at a time, I want this website to be the "one-stop-shop" for everyone's boating concerns. Read more.