When it comes to bow-mounted trolling motors, Minn Kota is one of the most popular and trustworthy brands in the market.
Among their wide selection of trolling motors, the Terrova and PowerDrive are exceptional freshwater trolling motors.
Both represent Minn Kota's most cutting-edge technology, which translates into their functionality on the water, reliability, and a stealthy approach for anglers looking to snag some fish.
The Terrova is designed for serious anglers looking to obtain every advantage to catching more fish.
In contrast, the PowerDrive is a lightweight and affordable motor designed for casual anglers who use inflatable boats.
In this article, we'll take an in-depth look at the Terrova and PowerDrive and how they differ from one another.
By the end, we'll give you our verdict on which we believe is better!
Direct Comparison (table)
Terrova
PowerDrive
Shaft Length
45", 54", 60" and 72"
48", 54" and 60"
Power Options
12v (55 lbs), 24v (80 lbs), 36v (112 lbs)
12v (45 lbs), 12v (55lbs), 24v (70lbs)
Steering
Electric Foot Pedal, iPilot GPS, and iPilot Link
Side-to-side and Electric Foot Pedal;

Optional: iPilot GPS (Autopilot)

Stow and Deploy
Stow and Deploy Lever and Lift-Assist Design
Deploy Assist-Lever
Technology
Spot-Lock with Jog, Universal Sonar 2, and MEGA Down Imaging
Optional: Universal Sonar 2
Comparing Prices Online
Click here to buy online!
Click here to buy online!
Breaking it down
Although the Minn Kota Terrova and PowerDrive have many similarities, they also differ in many ways.
For example, both are remote control motors designed for freshwater use.
We'll first compare their notable specs, such as power options and shaft length.
Next, we'll go over features like their steering, stow and deploy system, and lastly, their technology features to assist in navigation and fish-finding.
Shaft
Choosing the right shaft length is one component to ensure that your trolling motor is operating efficiently.
If the shaft is too short, it will cause cavitation, meaning that the prop may come out of the water, which creates fish-spooking noise.
Not to mention, you'll lose a lot of speed and performance because the prop isn't fully submerged. Shafts that are too long may hit the floor bottom.
Terrova
The Terrova offers shaft lengths available in 45″, 54″, 60″, and 72″. This provides users with a broad spectrum of shafts to choose from.
Whether you have a smaller boat that is lower to the waterline, like an inflatable or kayak or a bigger boat, you can choose the perfect length for your situation.
In addition, the shaft is made from composite material, which handles abuse and endures shock much better than other types of metals.
PowerDrive
The Powerdrive has shaft lengths of 48″, 54″, or 60″. Although these lengths are optimal for most smaller boats, they may not be suited for larger boats.
Also, if you frequently ride in choppy waters, it's useful to have longer lengths to keep your propeller submerged.
We recommend adding 5″ more than your normal length when navigating in rough waters.
Winner: Terrova because they offer more options for shaft length.
Power Options
Trolling motors vary in thrust, which is measured in voltage. The higher the voltage, the more thrust that the motor has. More thrust results in:
Cruises at 3-4 mph and reaches to max speed at 5 mph more easily
Keeps straight without being blown off course
Holds onto a spot when anchoring your boat
Provides more responsive steering
Terrova
The Terrova comes in three thrust variants:
12v (55 lbs) – for small freshwater boats that are less than 21ft long and under 2,500 lbs.
24v (80 lbs) – for boats less than 25 ft and under 4,000 lbs
36v (112 lbs) – designed for larger boats that are at least 25 feet or more and over 4,500 lbs.
PowerDrive
In contrast, the PowerDrive is available in 12v (45 lbs), 12 (55 lbs), and 24v (70lbs). The lower thrust option of 12v (45 lbs) is very useful for inflatable and other small boats.
For example, most inflatable boats have below a 2,000 lb weight capacity, which is suitable for a 45 lb motor.
The less a trolling motor weighs, the more weight you'll have to store gear, or less weight means you can ramp up your speed faster.
Winner: PowerDrive because the lighter power option is conducive for inflatable and other small boats.
Steering
When it comes to bow-mounted motors, typically use foot pedals because they have long cords that can extend to anywhere on the boat.
These foot pedals are usually a cable steer or electric steer cable.
Foot pedals provide the advantage of having a hands-free operation, allowing you to fish or perform other activities while steering the boat.
Unfortunately, electric-cabled foot pedals tend to lack great responsiveness since it requires time for the input of the pedal to reach the motor.
Wireless remotes allow you to navigate the boat while pushing a button.
With the iPilot system, you can even set a target location and automatically head that direction using the Autopilot function. However, you'll need to replace the batteries once it dies.
Terrova
The Terrova offers an electric-cable steering option, the iPilot GPS system, and the iPilot Link.
The iPilot Link is a touch-screen remote that allows you to navigate your boat in any direction. Just point the direction and activate AutoPilot to start moving there.
Users can also adjust the speed with 5 forward and 3 reverse speeds. The iPilot Link can save previous paths and retrace that route.
There's also plenty of other features like:
Save up to 2,500 spot-lock positions
Record up to 66 routes
Cast a spot to circle around
Able to control your boat through your Humminbird fish finder
Spot-lock with jog, so you can move your boat 5 feet in any direction while anchored
PowerDrive
Although the Terrova has plenty of high-tech features, casual anglers may not need all of those bells and whistles.
The PowerDrive offers an electric cable steering option and the regular iPilot GPS system.
With the iPilot, users still have the ability to run autopilot and navigate remotely. The Spot-lock is a GPS anchor that holds your boat onto a fishing spot despite strong winds or currents.
Winner: The Terrova offers the iPilot Link, which has much more features.
Stow and Deploy
Most trolling motors have a latch that you can step on or pull to release. This unlocks the motor from its stowed position, allowing you to lower the motor head and shaft into the water.
To stow the motor, you'll have to lift the motor out of the water physically. Depending on the weight of your motor, it can be very tedious and labor-intensive.
Terrova
Stowing and deploying can be quite cumbersome; however, Terrova makes the process much effortless.
The Terrova has a lift-assist design, which uses a nitrogen-charged gas spring.
When you deploy, simply let go of the trolling motor, and the lift-assist will gradually guide it into the water without impact.
When stowing, it lifts the boat's tailgate to make stowing the motor 50% easier.
PowerDrive
The PowerDrive offers a deploy-assist lever allowing users to depress the lever to deploy their trolling motor conveniently.
In this process, you have to press down on the deploy release lever using one hand while also holding the motor with your other hand as it slides into the water.
Stowing the motor is similar, but once you release the lever, you'll need to lift and pull the trolling motor up towards yourself. Adjust the column on the shaft to adjust the motor depth to your desired level.
Winner: Terrova, because the lift-assist design requires almost no manual effort.
Technology
Minn Kota is known for having advanced technology that aids in finding fish and makes life easier in the waters.
We'll take a look at the fish-finding features such as the Universal Sonar 2 and the Built-in Mega Imaging.
Terrova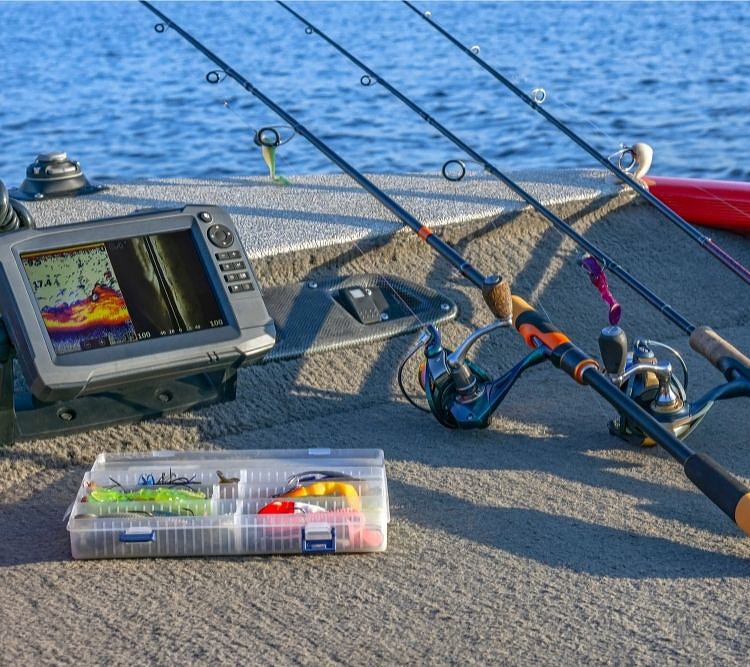 Dedicated anglers will want any competitive advantage necessary to catch as many fish as possible.
Besides the iPilot Link, which provides an array of features to help in catching fish, such as the Spot-Lock with jog, the Terrova also offers the Universal Sonar 2 and the MEGA Down Imaging.
With the Universal Sonar 2 adapter plug, you can easily connect and disconnect your motor to your fishfinder. It's waterproof, which eliminates sonar interference.
The MEGA Down Imaging allows you to see what's directly underneath your boat. This provides you access to a blind spot, so you can visually see where the fish are.
PowerDrive
Compared to the Terrova, it doesn't have as many high-tech features.
It only includes an optional Universal Sonar 2 plug, which means you can use your fish finder more optimally without the use of wires.
Having this plug ensures that the fish finder will be able to locate where you are in relation to the fish.
Winner: Terrova, because it has more advanced technology.
Final Recount
Terrova: 4/5
Ulterra: 1/5
Results: Terrova
Pros and Cons
Pros
Cons
Terrova

Includes the iPilot Link and Spot-Lock with Jog to make fishing and navigating easier
Features the Mega Down Imaging to detect fish below you
Quite easy to stow and deploy the motor

A little pricey compared to most trolling motors
Electric steering means there's a short delay between your input and the motors turning

PowerDrive

The cheapest Minn Kota trolling motor with a remote control
Very lightweight motor designed for inflatable boats
It comes with an electric motor and iPilot Autopilot

Lacks the iPilot Link and some fish finding features
Still requires manual labor to deploy and stow your motor
Final Verdict
After breaking down the specs and features of the Terrova and PowerDrive, we believe the Terrova is the better option.
Here are several reasons why we'd choose the Terrova over the PowerDrive:
It has a more automated stow and deploy system
The iPilot Link offers much more features for navigation
It has more fish-finding capabilities
However, if you're someone who wants a simple motor without all the techy features, the PowerDrive works wonders!
No matter which model you choose, both motors are well-built and provide exceptional performance. Once you decide on which one, you can set up your motor and catch some fish!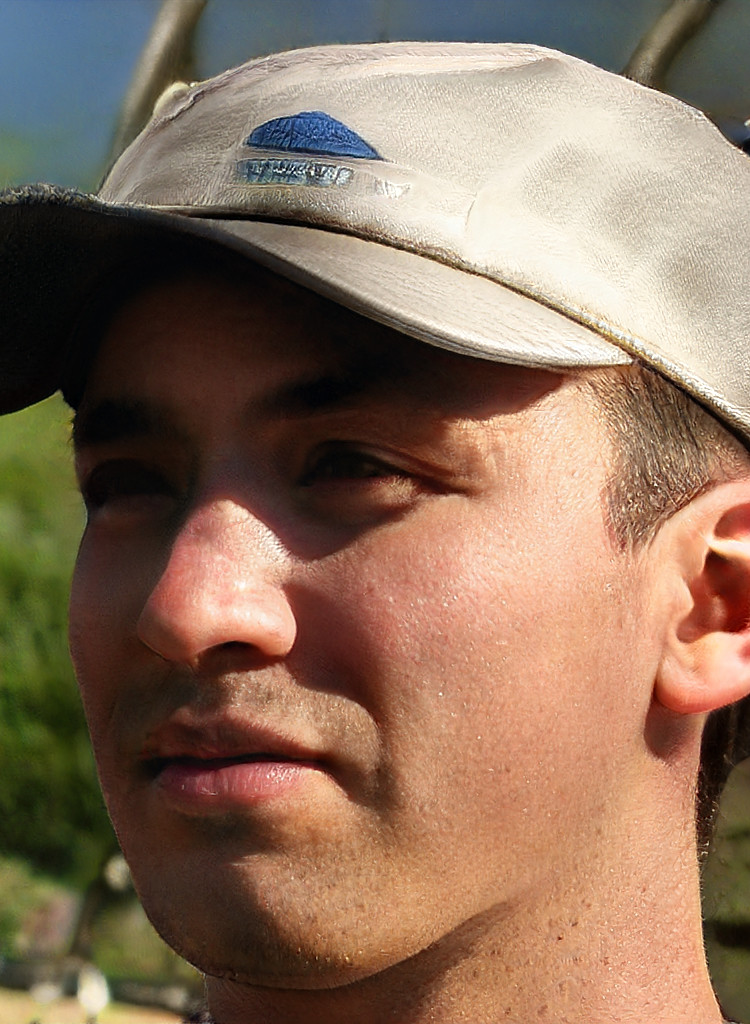 I created this site to help people – to help you – with your boat problems. Instead of helping one person at a time, I want this website to be the "one-stop-shop" for everyone's boating concerns. Read more.