When it comes to trolling motors, the Minn Kota brand has become the gold standard.
The Terrova and Ulterra are both premium and freshwater bow-mount trolling motors. However, if you're looking for a saltwater version, look for either Riptide Terrova or Riptide Ulterra.
It's important to understand the features and who it's designed for. The Terrova is best used for people who want to navigate the water hands-free. In contrast, the Ulterra is geared more specifically towards experienced anglers who want a better chance at finding their catch.
We'll provide a breakdown of the similarities and differences between the two and give our perspective on which trolling motor is better.
Breaking it down
Although the Minn Kota Terrova and Ulterra have plenty of similarities, there are also many differences.
First, we'll compare its notable specs, such as the power options and shaft length.
Then, we'll discuss the differences in their features, such as their unique stow and deploy system, along with additional features.
These features include their i-Pilot remote system, autopilot, MEGA imaging, and more. Finally, we'll tell you whether we think each model is worth it and which one is better.
By the time you're done reading this guide, you should have a good idea about which model is right for you.
Power Options (Thrust and Voltage)
Power is very important when it comes to selecting a trolling motor.
The power of a trolling motor is measured in pounds of thrust. Smaller boats such as inflatable dinghies require less thrust compared to larger ones.
The heavier and larger the boat is, the more thrust you'll need to propel your boat and ensure it can reach max speeds.
Typically, for every pound that you carry on your boat, you want 2 pounds of thrust.
This includes you, boat batteries, equipment, your boat weight, etc. If you're unsure about how heavy your boat is, you can usually do a quick search online or ask the manufacturer of your boat.
Voltage typically goes hand-in-hand with thrust. Most trolling motors offer 12 volts, 24 volts, or 36 volts.
Lower volt trolling motors usually can handle fewer pounds of thrust, and higher volt trolling motors can handle more pounds of thrust.
Also, the higher the volt, the more runtime it'll have and is more equipped to handle rougher water conditions. However, higher thrust and volt trolling motors will cost much more.
Terrova
The power options that are available for Terrova include 55 lbs of thrust for 12 volts, 80 lbs of thrust for 24 volts, and 112 lbs for 36 volts.
They offer quite a wide variety of thrust and volt options for users to choose from. For those using inflatable boats or kayaks, typically, 55 lbs of thrust are more than enough to carry your boat to max speeds of 5 mph easily.
Therefore, it wouldn't be essential to pay extra for a trolling motor with higher pounds of thrust.
Not to mention, higher power options are much heavier. And inflatable boats typically have a low weight capacity, meaning you'll want to be careful about how much weight you put onto your watercraft.
Ulterra
In contrast, the Ulterra only offers 80 lbs of thrust for 24 volts and 112 lbs of thrust for 36 volts.
The one advantage you will have for using heavier thrust is the higher volts that come with these models.
Generally, lower volt trolling motors draw more amperage compared to 24 volts or 36-volt trolling motors.
This means these high volt options will ensure your batteries last longer, and you'll have a longer run time.
And the higher volts also help you navigate strong winds and currents, so you aren't easily swept away by them.
This is important for anglers who need to hold their position or stay the course while fishing.
Winner: Terrova, because it offers the same power options that the Ulterra has and includes the 55 lbs of thrust and 12 voltage model.
Shaft Length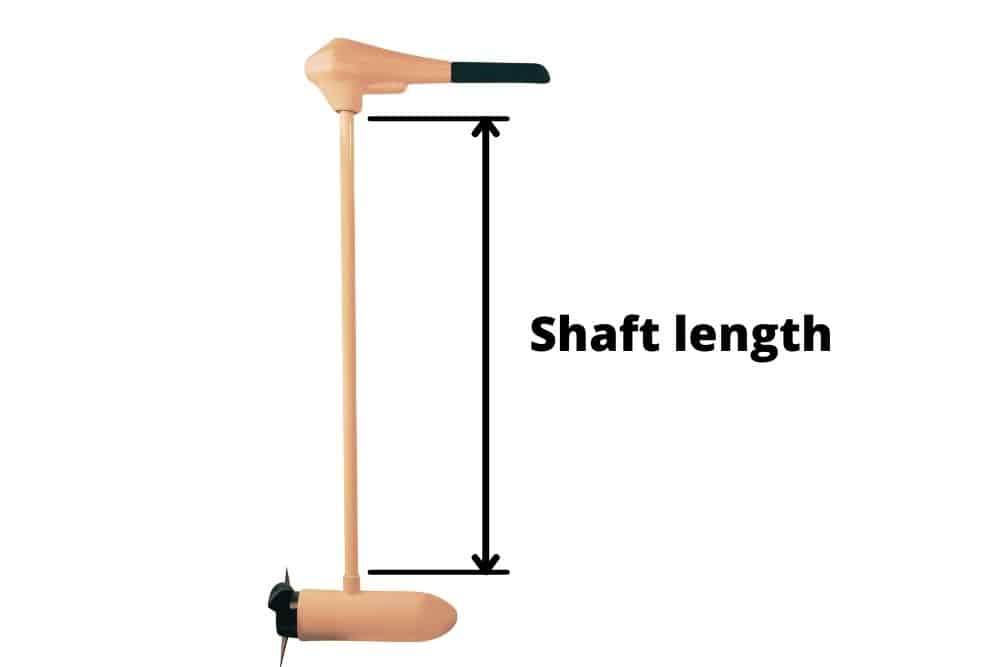 The correct shaft length is important to ensure that you have the most precise control of your boat.
The propeller won't be submerged fully and cause your trolling motor to lose a lot of speed and performance when the shaft is too short.
In addition, if the shaft is too long, it may drag against the bottom or hit objects in the water, such as weeds and rocks.
Choosing the proper shaft length is more critical for bow mount trolling motors than transom mount motors because the bow-to-water distances can vary greatly from boat to boat. Also, the bow will move significantly on the water compared to the transom.
Terrova
The Terrova offers more options when it comes to shaft length. Users can choose from the 45″, 54″, 60″ and 72″.
This allows users to get the exact range they're looking for. To find the right shaft length, measure the distance from the mounting point located on the bow to the waterline.
Next, add 20″ to this measurement. If you're fishing in rough waters, you can add 5″ to the measurement. This ensures the propeller stays submerged in despised choppy waters.
Ulterra
The Ulterra only offers three-shaft length options: 45″, 60″, and 72″. Although it might seem like a minutiae, having the right length is crucial in maximizing the performance of your boat.
The good news is you can shorten the length of the shaft. However, it's just more inconvenient. And by shortening the shaft, you disrupt the auto stow and deploy feature since it's timed to the length of the shaft.
Minn Kota also suggests that users go to an Authorized Minn Kota Repair Center to adjust the shaft length; otherwise, it won't be covered by their warranty.
Winner: Terrova, since they offer more options for shaft length.
Stow and Deploy
Typically, trolling motors have a latch where you can step on or pull to release.
This enables you to unlock the trolling motor from its stowed position so that you can lower the motor head and shaft into the water.
The process in which you deploy into the water varies from motor to motor. You may have to pull on a cable, loosen and tighten a knob, or pop a lever.
Most trolling motors require you to physically lift the trolling motor in and out of the water.
This can be incredibly inconvenient since trolling motor models can be quite heavy.
Low-thrust models weigh between 20 to 30 lbs, mid-thrust models weigh between 30 to 60 lbs, and high thrust models weigh over 60 lbs.
Terrova
The Terrova uses a lift-assist feature that requires you to stow and deploy your trolling motor manually. It works by using a spring-loaded system.
Simply press the lever on the mount, and you can easily slide the motor up to deploy or stow away when you're done.
Minn Kota advertises the lift-assist feature to cut the weight of the stow and deploy by half.
Although the lift-assist feature is convenient and makes your life much easier, it doesn't beat having an automatic stow and deploy like the Ulterra.
The Terrova still requires manual work meaning you have to physically be on the bow-mount to stow and deploy your motor.
Ulterra
The Ulterra offers an auto stow and deploy system and allows users to adjust the motor's trim with just a push of a button on a wireless remote.
This means you won't have to lift your motor or even pull a lever physically. If you're someone who has difficulty lifting heavy things or has back problems, the self-deploy feature can be incredibly valuable.
The iPilot remote has an operating range of 30 feet, meaning you can stow and deploy your motor even when you're off your boat.
In addition to the auto stow and deploy system, the Ulterra also features a Power Trim. This allows you to adjust the motor up or down with a push of a button using the i-Pilot remote or the foot pedal.
Depending on the changing fishing conditions, you don't want to reach down to your trolling motor to adjust the height, especially while fishing.
Winner: Ulterra, because the automatic feature saves you the hassle of physically lifting your motor. Not to mention you can make adjustments on the fly when you're out fishing.
Additional Features
Most trolling motors have comparable specs, but their main differences are the other features. Here we'll take a look at its automatic features such as the iPilot GPS system, the Universal Sonar 2, and the Built-In Mega Imaging.
Terrova
The Terrova uses the iPilot remote GPS system, which provides features such as the AutoPilot, Spot-Lock, Spot-Lock with Jog, saved iTracks, and remote steering.
The Spot-Lock allows your motor to lock the boat into one position useful to anglers so they don't stray away from their fishing spot. The Spot-Lock with Jog will shift its spot-lock position up to five feet so that they can move along with the fish.
Saved iTracks allow you to save previous routes, and the AutoPilot will set your motor to follow a GPS route to your desired destination automatically. In addition, the iPilot lets you steer your boat and change speeds using the remote.
And the Terrova comes with the Universal Sonar 2, an adapter plug to connect your motor with a fish finder.
Ulterra
In contrast, the Ulterra provides an iPilot Link GPS system. It offers the same features except it can store more data.
For example, it can save up to 2,500 spot lock positions and 66 iTracks. The standard iPilot system can only store 16 spot-lock positions and 16 iTracks.
This is extremely useful for serious and dedicated anglers who know exactly where the best fishing spots are.
In addition, users have access to the Built-In Mega Imaging. The imaging works similar to an X-Ray, where there is a transducer built into the lower unit of the motor, which provides crystal clear imaging of fish directly below and to the side of your boat.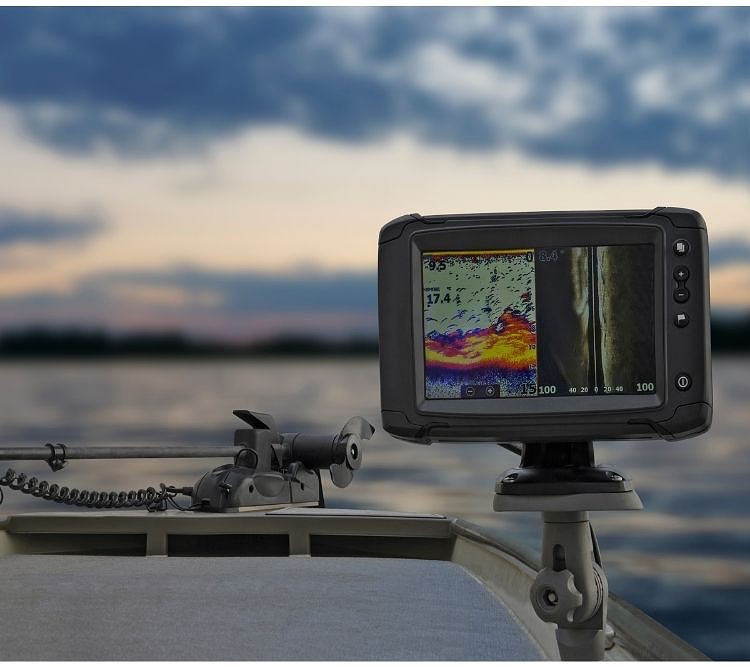 Instead of guessing, you can pinpoint the fish and catch them with greater ease.
Winner: Ulterra, includes premium features that give users more flexibility and convenience
Final Recount:
Terrova: 2/4
Ulterra: 2/4
Results: Tie
Pros and Cons
Pros
Cons
Terrova

Lower price
Offers more power options
Offers more shaft length

Have to manually lift the motor to stow and deploy
Bow-mounted motors are more difficult to install

Ulterra

Has the Auto Stow and Deploy, so you don't have to do any physical lifting
Uses i-Pilot Link to save more tracks compared to the standard iPilot system

More expensive than most trolling motors
Takes more time to install bow-mounted trolling motors
Is the Minn Kota Ulterra worth it?
Although the Ulterra has quite a steep price, it's well worth it. Users save time by not having to lift their motor to deploy and stow physically.
In addition, the Built-In Mega Imaging offers crystal clear imaging of the fish directly below and to the side of your boat.
As a result, you can easily snatch fish up with ease! It's quite rare to find trolling motors with as much automation as the Ulterra offers.
Is the Minn Kota Terrova worth it?
If you're a casual angler, you may not need the Built-In Mega Imaging or may not care about the auto-deploy and stow feature.
The Minn Kota Terrova provides a cheaper alternative to the Ulterra so that you can still enjoy its seamless operations.
You can find your trolling motor on autopilot with the i-Pilot remote or use the electronic foot pedal to steer your boat while fishing.
In addition, the Terrova offers models with lower thrust and voltage power for users. If you're using an inflatable boat, it's usually unnecessary to purchase a trolling motor with an 80 lb or 112 lb thrust.
What are the differences between Terrova and Ulterra?
There are a few key differences between the Terrova and Ulterra.
| | | |
| --- | --- | --- |
| | Terrova | Ulterra |
| Power Options | 55 lbs (12V), 80 lbs (24V), 112 lbs (36V) | 80 lbs (24V), 112 lbs (36V) |
| Shaft Length | 45", 54", 60", 72" | 45", 60", 72" |
| Stow/Deploy | Lift-Assist | Auto Stow and Deploy |
| Other Features | iPilot GPS system, AutoPilot, Spot-Lock with Jog, Universal Sonar 2, Electric Foot Pedal, Push-toTest Battery Meter, Digital Maximizer, Weedless Wedge Prop, Mobile App Compatibility | All of the features included in Terrova in addition to: the iPilot Link and Built-in MEGA Down Imaging |
Which is better, Minn Kota Ulterra or Terrova?
Both offer distinct features, but it's clear that the Minn Kota Ulterra is better than Terrova. It simply offers high-tech features that Terrova doesn't have.
Ulterra has Auto-Deploy and Stow, Power Trim, Mega Imaging, and iPilot Link. However, if you're not a serious angler, you may not need those additional features.
Final Verdict
Most anglers will enjoy the convenience of using the Minn Kota Ulterra. You can easily stow and deploy your trolling motor with just a single button.
Also, the Ulterra gives you access to the iPilot Link, which lets you save more tracks and integrate with the Humminbird Fish Finder tool. With the Built-In Mega Imaging, you get a clear birds-eye view of your fish, allowing you to see below and to the side of your boat.
However, the Terrova may be for you if you don't need all the bells and whistles. Maybe you're not a serious angler or only want to cruise around in your small boat without fishing.
No matter which model you choose, both are exceptionally built and will last you for many years. Get your trolling motor onto your boat soon so that you can get out on the water!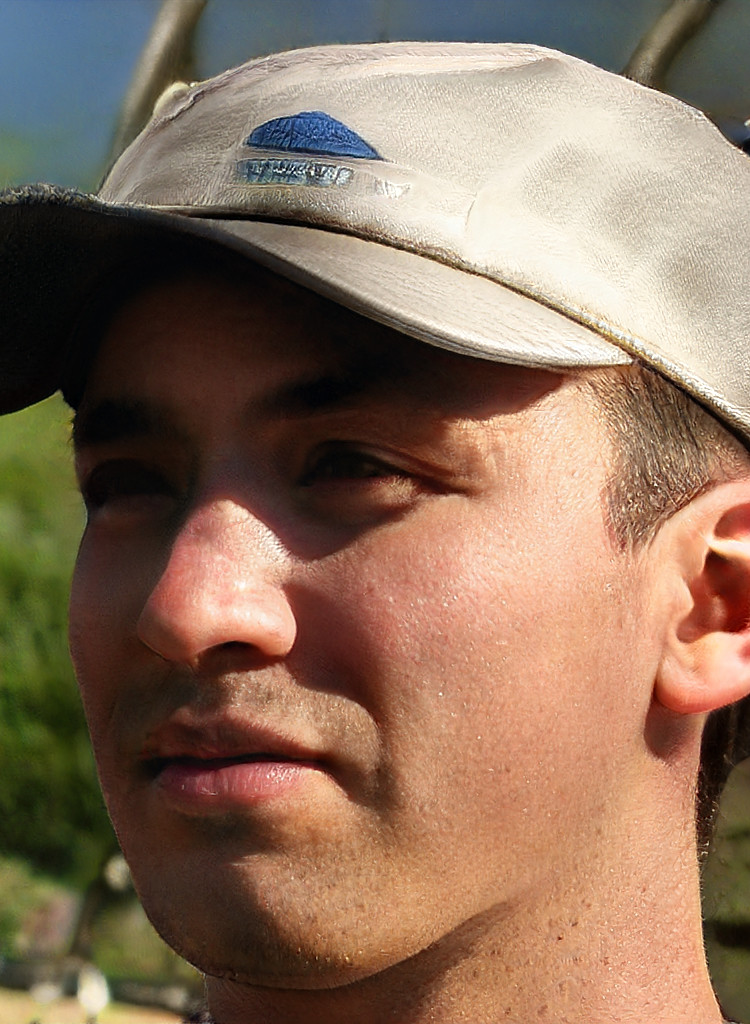 I created this site to help people – to help you – with your boat problems. Instead of helping one person at a time, I want this website to be the "one-stop-shop" for everyone's boating concerns. Read more.