Both Rhodan and Minn Kota are known for making trolling motors. In fact, many people who decide to purchase one find themselves trying to choose between these two brands. While it can be a difficult choice, knowing more about the two brands can help.
Many would say that you can't go wrong with a trolling motor from either of these companies. However, you'll want to make sure you find the perfect trolling motor for your needs. Understanding the differences between the brands will help with that.
Direct Comparison (table)
| | | |
| --- | --- | --- |
| | Rhodan | Minn Kota |
| Who They Cater To | People who want high-end trolling motors no matter the voltage. | Anyone can find a Minn Kota trolling motor that will work for their needs. |
| Power Options | 12v, 24v, and 36v options, but only one model for each voltage | A variety of models at 12v, 24v and 36v |
| Added Features | Exceptional spot lock, missing a few features that some anglers love | Good spot lock and a wide variety of other features to choose from |
| Customer Service | Exceptional customer service tries to fix any problem within a week | Solid and reliable customer service from people who know boats |
| Compare Prices Online | Click here to buy online! | Click here to buy online! |
Breaking it Down
When it comes to comparing two different trolling motor companies, there are a few important things to consider. The first one is who each company caters to. Some companies only make trolling motors for certain types of boats, while others make motors for nearly every boat.
If you have a specific type of boat, it might make sense to buy from a company that specializes in motors for that boat. Otherwise, you might want to buy a trolling motor that you could later use on another boat or sell to someone with a different type of boat.
The individual features of each motor are important, too. Some companies try to make motors with a wide variety of power and feature packages, so anglers can choose what they want. Others only make a few motors, but make them at a very high quality.
Some people prefer more features while others prefer to buy a superb motor even if it doesn't have all the features. You will need to learn more, then decide for yourself.
Finally, customer service is key for trolling motors. After all, you don't want to have something break on your trolling motor, then find out that the company that should fix it is going to make that difficult.
Who They Cater To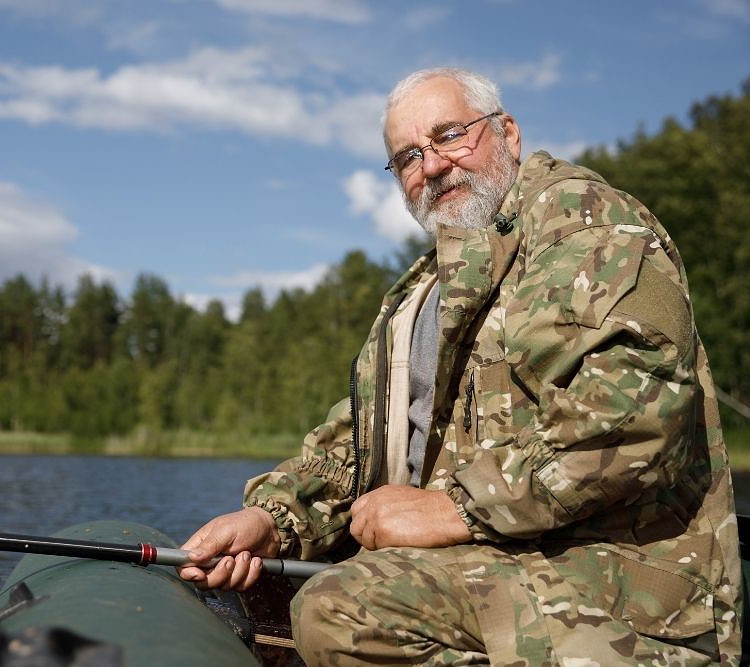 Different companies choose to focus their trolling motors on different types of customers. Some choose to target everyone, and so offer a wide variety of trolling motors. Others chose to target just a few customers, so they have a narrower product line.
Who you buy from depends on who you are. If you have a very specific type of boat and can find a company that makes a motor for you, that could be perfect. If you want a versatile trolling motor, you might want to buy from a company that offers a lot of different options.
Rhodan
Rhodan only offers three trolling motors, though they come with a wide variety of shaft lengths. Even the lowest powered motor is somewhat expensive in its class.
However, Rhodan caters to anglers who want top-of-the-line equipment and who are willing to pay well for quality. Their motors are made of the highest quality materials and come with features that you have to buy individually from other companies.
Minn Kota
No matter what you need in a trolling motor, Minn Kota offers an option that will work for you. They try to make a trolling motor for every angler who wants one, no matter what they need.
While Minn Kota motors are known for their quality, the lower-end ones are not made as well as the higher-end ones. They offer a lot of features, but you usually have to pay extra to add them on.
Winner: Tie. Who you buy from depends on what type of angler you are and what you want out of your trolling motor.
Power Options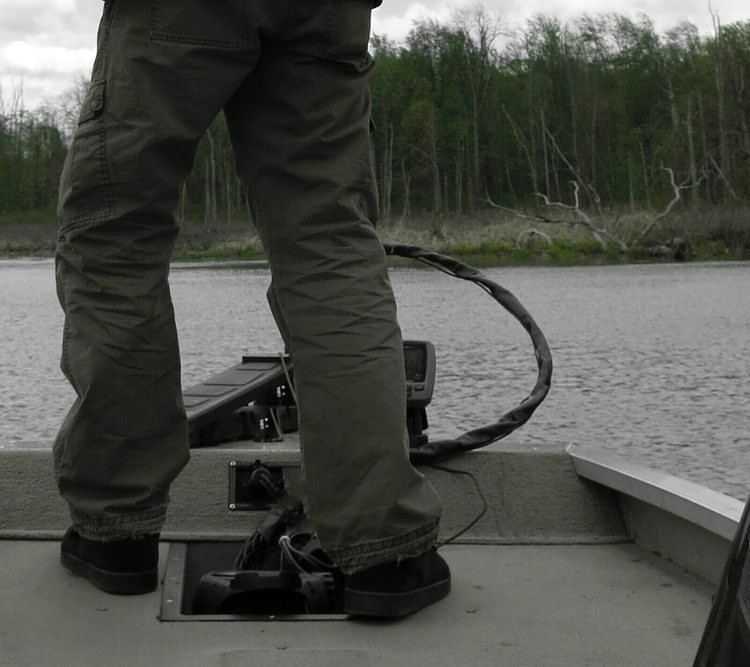 Power, or thrust, is one of the key variables to consider when buying a trolling motor. After all, you want a motor that is powerful enough to move your boat but you don't want to spend a lot more on one that is too big for your needs.
Most marine experts recommend 2 pounds of thrust for every 100 pounds of weight that you will be taking out on the water with you. This includes your boat, any people in it, equipment, etc. Don't forget to include the weight of your trolling motor and batteries in this calculation.
Rhodan
Rhodan offers trolling motors with 55, 80, or 120 pounds of thrust. While it may seem limiting to only have three options, the truth is that most people should be able to choose one of these trolling motors to meet their needs.
Keep in mind that Rodan's motors are made of high-quality components. Even if you buy one with very little thrust, you should be able to count on it for a long time.
If you have a very small or inflatable boat, Rodan may not make a motor for you.
Minn Kota
Minn Kota offers so many different thrust options for its trolling motors that we can't even list them all here. Whether you have a tiny boat or a large one, you should be able to find a Minn Kota trolling motor that will work for your needs.
Minn Kota also offers a variety of trolling motors at different thrust points. For instance, at about 55 pounds of thrust, you can get a low-end transom mount trolling motor or a high-end bow-mounted option. No matter your needs, Minn Kota can help.
Winner: Minn Kota, because it offers a wider variety of options.
Added Features
Some trolling motors come with a lot of added features, some allow you to add the features you want and pay as you go, while others don't have a lot of features at all. If you don't want features, no worries! Buy a simple trolling motor and away you go!
If you do want a lot of features, though, or if you want some features but not others, you'll want to find a company that offers your ideal trolling motor. Since different anglers prefer different features, the right motor for you may not be the one that was right for someone else.
Rhodan
Rhodan offers one of the most robust built-in GPS features on the market. It can do everything, from normal trolling to remembering your favorite fishing spots. If you love using GPS and Spot Lock and you want to travel your favorite fishing routes over and over again this is the motor for you.
Keep in mind that Rhodan motors do not currently come with auto-deploy features, which is a dealbreaker for some people who fish. If this is something you need, you'll want to find another trolling motor.
Minn Kota
Minn Kota motors come with a wide variety of features. You can buy a simple, no-frills trolling motor or one with all the bells and whistles.
Keep in mind that Minn Kota trolling motors have more complaints about their Spot Lock feature than Rhodan ones do. They seem to allow for a wider margin of error, so you may not hover over the same place exactly.
If you want to build your own feature package, look no further than Minn Kota.
Winner: Tie. Rhodan offers one of the best built-in packages in the business, but Minn Kota offers more variety.
Customer Service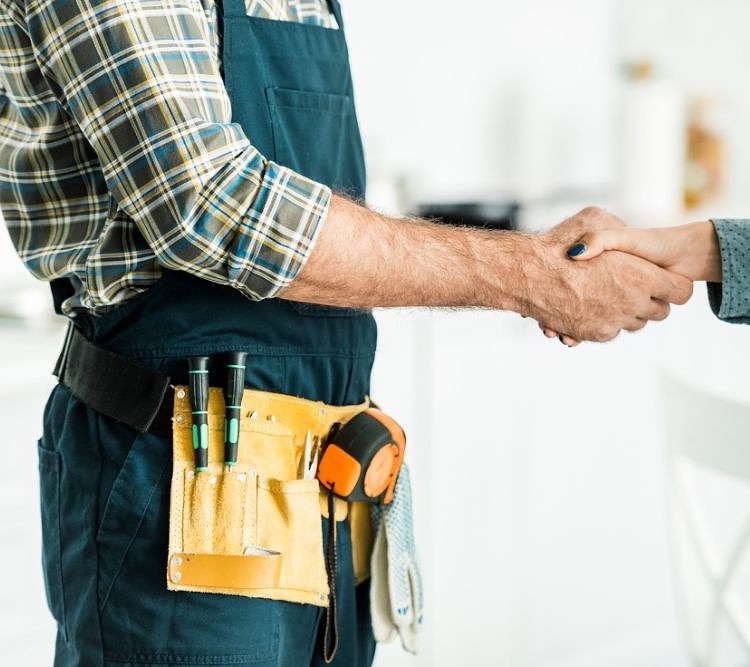 Because trolling motors are small motors doing a big job, some people say that they break down more than other marine devices do. Thus, you will want to make sure you are buying from a company that will back you up if yours ever has problems.
Customer service needs to be easy to contact, easy to communicate with, and offer fast solutions to your trolling motor problems. After all, if you are left without a trolling motor for any length of time, you won't be able to use your boat nearly as effectively.
It also helps if you can work with customer service professionals who have a deep understanding of the products they support and how people tend to use them. That way, they can tailor their approach to your needs.
Rhodan
Rhodan is known for exceptional customer service. People tell stories about how the company goes above and beyond to make sure that they have a functional trolling motor, no matter what.
Sometimes, this means helping someone troubleshoot their trolling motor over the phone. Other times, it means overnighting parts so you have what you need to repair your motor ASAP.
People also report stories of Rhodan sending them a brand new motor within a week or their phone call, or taking theirs, fixing it, and turning it around quicker than you might think possible.
If customer service is important to you, Rhodan won't let you down.
Minn Kota
Minn Kota has great customer service but they can be slow. If you happen to live close to one of their authorized repair locations, you likely won't have any problems. But if you have to send your motor away, it can take weeks to get it back to you.
Most of Minn Kota's support team is made up of people who use and love their trolling motors. Thus, they know the motors inside and out and can give you tips and tricks that you might not otherwise receive.
However, the potential for a slow turnaround is a dealbreaker for some people. If you rely on your trolling motor regularly and need to know it will be fixed fast, you may not want to deal with Minn Kota.
Winner: Rhodan. Minn Kota's customer service is great, but Rhodan's is exceptional.
Final Recount
Rhodan: 1/4
Minn Kota: 1/4
Tie: 2/4
Pros and Cons
Pros
Cons
Rhodan

Exceptional products that should work for many years
A spot lock that will stick you in place, no matter what
Customer service that aims to get you back out on the water ASAP

Not a huge variety of products
No auto-deploy feature, though they claim it is coming soon
No ability to pick and choose features

Minn Kota

Solid products that many anglers swear by
Customer service from people who know boats
More feature options than some anglers know what to do with

Some of their low-end motors are not built as well as the more expensive versions
Spot lock allows for more drift than Rhodan
Customer service may be slow, even when effective
Final Verdict
When it comes down to choosing between Minn Kota and Rhodan, it really comes down to what you need and what you are looking for.
If you want a top-of-the-line trolling motor that is made out of the best components and comes with superb customer service, choose Rhodan. They make trolling motors that are almost luxury items and that anglers report relying on for years and years.
If you want a lower-end trolling motor, a trolling motor for a very small boat, or one that comes with a specific set of features, look at Minn Kota. They offer so many trolling motors that you shouldn't have any problems finding one that will work well for you.
Both companies offer good customer service, so you should be able to get answers to your questions and help when you need it no matter who you buy from. It might take longer from Minn Kota but that doesn't mean it won't be effective in the end.
No matter who you choose to buy your trolling motor from, making a purchase today means you'll be out on the water fishing again soon. Catch more fish than ever before when you use your new trolling motor this season.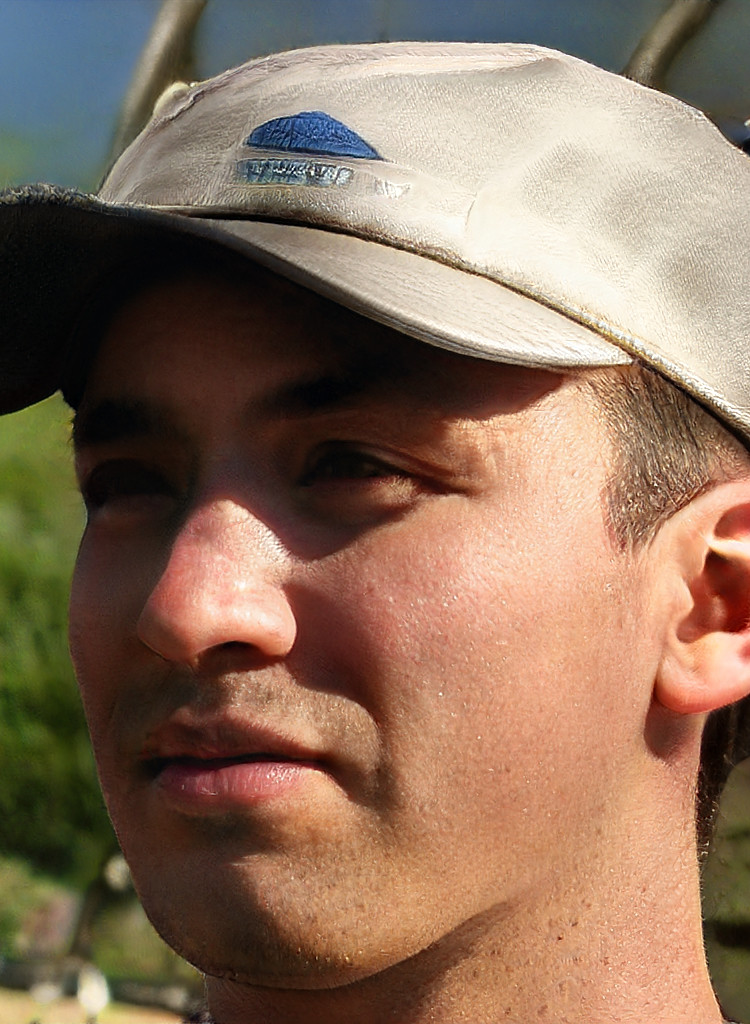 I created this site to help people – to help you – with your boat problems. Instead of helping one person at a time, I want this website to be the "one-stop-shop" for everyone's boating concerns. Read more.