Both Intex and Minn Kota make trolling motors. If you are looking for a new trolling motor or just interested in what is out there, it's important to know about both of these brands. That way, you can be sure to get the very best trolling motor for your specific needs.
Both of these brands are well-known when it comes to watersports and marine activities. They both have solid reputations for coming up with products that people love and use for many years. If you want to know more about their trolling motors, specifically, keep reading!
Direct Comparison (table)
| | | |
| --- | --- | --- |
| | Intex | Minn Kota |
| Who They Cater To | People with Intex inflatable boats | Anyone who needs a trolling motor |
| Power Options | Low-level thrust for lightweight boats | A wide variety of thrust levels for a wide variety of boats |
| Added Features | Very basic features | A wide variety of features for anglers to choose from |
| Customer Service | Unknown for trolling motors, mediocre for other products | Known for reliable, fast customer service |
Breaking it down
Intex and Minn Kota are two very different companies with very different foci when it comes to making marine equipment. For that reason, we will start out by discussing who they cater to or who might be interested in trolling motors from each of these companies.
After that, we'll discuss the variety of trolling motors that you can get from each of these manufacturers, focusing on the places where they are the most different. These categories include the power options available when it comes to purchasing motors from each company.
We will also look at the special features that these companies offer on their trolling motors. Finally, we'll discuss their customer services and take a look at who is known for the best service in this business.
We'll also examine what each brand's customer service does well and what they could improve. When we're done, you should know which brand you want to buy your next trolling motor from.
Who They Cater To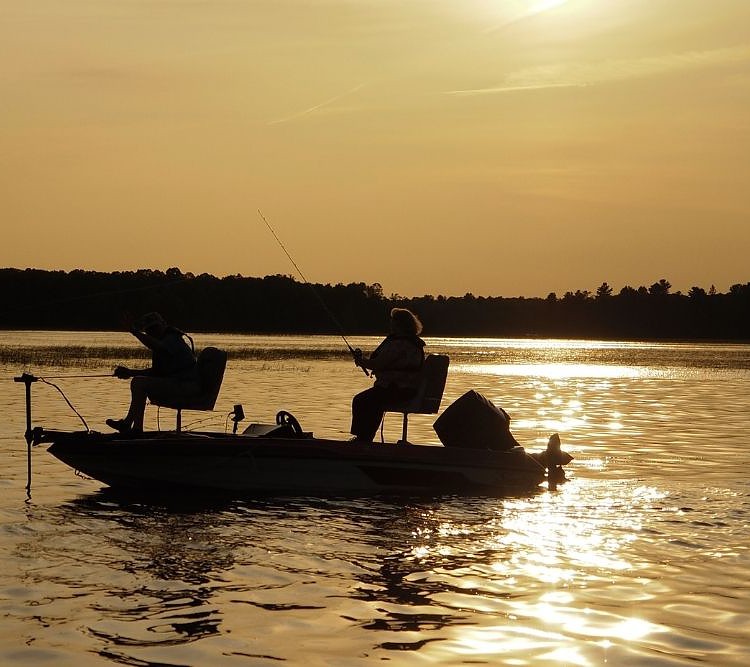 Minn Kota and Intex are two very different companies and this shows up in their trolling motors. When you're buying a trolling motor, it's important to make sure you're getting one designed for your specific needs.
The best way to do that is to buy from a company that caters to people like you. It's kind of like getting to know an individual before you decide to become best friends. Make sure that you and the company are on the same page before you make your purchase.
Intex
Intex is best known for making inflatable products and accessories that support them. These inflatables include everything from boats to pool floats, above-ground pools, air mattresses, spas, and more.
Given this focus, they do sell trolling motors, but only as a secondary product or accessory. Their trolling motors are designed specifically for use with their inflatable boats that support them.
Because of this, their trolling motors are perfect for these inflatable boats. If you have an Intex inflatable boat, you may not find a trolling motor that works better with it than one you buy from them.
On the other hand, if you want a trolling motor with special features or one that will fit on a wide variety of boats, you may want to look somewhere else. If the focus is on the trolling motor itself, Intex may well not offer a version that works for you.
Minn Kota
Minn Kota is known for its boat motors, trolling motors, and other boating accessories. If you need something for your boat, Minn Kota probably makes one.
Not only that, but Minn Kota is known for making high-quality products that have a lot of special features and that last a long time. They may be expensive, but you get what you pay for when you buy Minn Kota.
If your focus is on getting the best trolling motor that money can buy, you'll want to look at options from Minn Kota. Even if you don't end up buying from them, you should know what they offer because they often set the standard when it comes to boating accessories.
Winner: Tie. The company you choose to work with will really depend on what you need in a trolling motor and what your focus is when you're buying one.
Power Options
When it comes to trolling motors, power is key. Trolling motor power is measured in pounds of thrust. In general, smaller boats don't need as much thrust as larger ones require.
Some companies specialize in trolling motors at specific thrust levels, while others will make motors across a wide range of thrust specs. The best one for you is the one that has the right amount of thrust for your boat.
In general, you want 2 pounds of thrust for every pound that you plan to carry on your boat. This includes you, your equipment, any boat batteries, etc. If you're not sure how much your boat weighs, you may be able to look it up online or ask for help at a marine shop.
Intex
Because Intex focuses their trolling motors on compatibility with the inflatable boats they also sell, they only offer low-thrust models. Because inflatable boats don't weigh much, they don't need much thrust and so there's no reason for Intex to sell other motors.
In fact, the highest amount of thrust that we have seen offered on an Intex trolling motor is 40 pounds. This is significantly less than most of the smaller trolling motors offered by Minn Kota and other motor-focused brands.
If you need a lightweight motor for a lightweight boat, though, the Intex option might be a great choice for you. After all, there's no reason to get a bigger, better motor if you don't need it.
Minn Kota
Minn Kota offers all sorts of trolling motors, from low-thrust versions that are the equivalent to what Intex sells to high-thrust motors for large boats. No matter what you need or what you're looking for, Minn Kota likely sells one.
While offering a wide variety of products can dilute quality, that doesn't seem to happen with Minn Kota. Across the board, their products are known for quality and longevity, and some people have kept their trolling motors for years.
Winner: Minn Kota, for the sheer volume of options they offer.
Added Features
Many anglers don't want a trolling motor that is just a motor. Instead, they want one that will hook up to their GPS, offer hand and foot controls or remote control, or work alongside their transducer to find fish in the water.
There's no one set of features that is standard and, in fact, many anglers like to pick and choose the features they use. They prefer some but will also leave others behind. Having a variety of features, then, might make anglers more likely to purchase from one company over another.
Intex
Because Intex only offers the most basic trolling motors, and because these trolling motors are designed for inflatable boats, they don't have many options. After all, most serious anglers upgrade from an inflatable before too long!
Intex trolling motors do come with a few basic features, like multiple speeds, a control panel with a battery life indicator, and an adjustable control handle. However, they don't seem to connect to GPS and they won't help you find any fish.
Minn Kota
Once again, Minn Kota offers all the options you could ever want or need. They have basic trolling motors, similar to those offered by Intex.
However, their trolling motors go up to fully-featured models with many options for controls, a myriad of GPS and transducer options, and more. While what you buy depends on what you need, Minn Kota is more likely to offer that than Intex is.
Winner: Minn Kota, again because they offer you so many choices.
Customer Service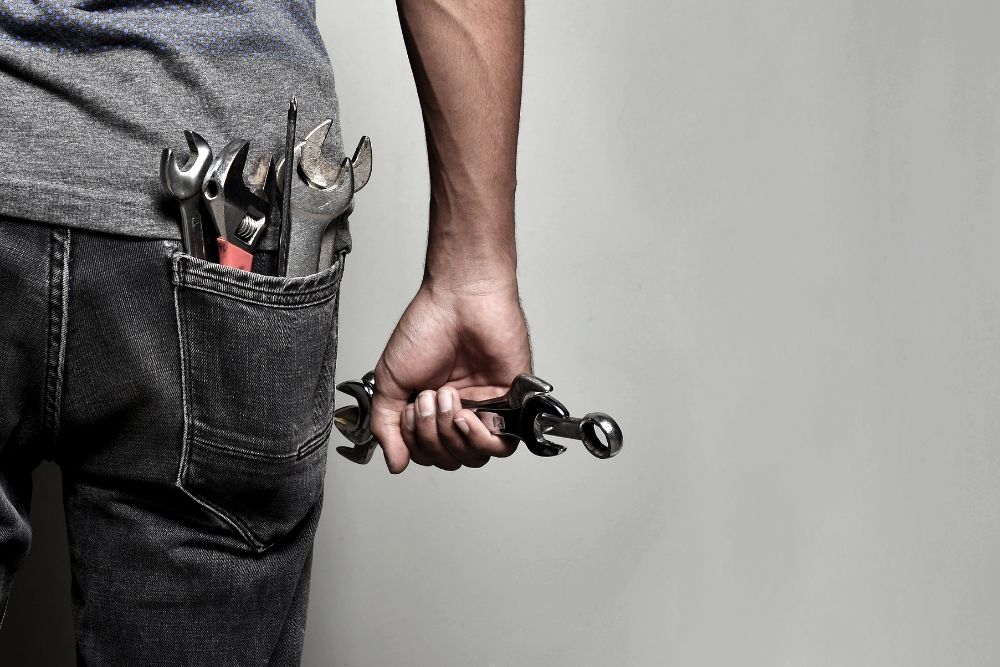 Trolling motors are notorious for having problems. After all, they are small motors doing a pretty big job. Some brands are known for having great customer service while others are hard to get ahold of or don't have a lot of repair options when you do get ahold of them.
Customer service for trolling motors should be quick, because you count on your trolling motor to get you back out on the water fast. It should also be effective. The company should be willing to send you parts, facilitate repairs, or even replace the trolling motor if necessary.
Intex
Intex is not known for having great customer service. While they are easy to get ahold of, they tend to interpret their return policies strictly.
They also may not give you the benefit of the doubt. If you tell them you received the wrong product or you didn't get all the pieces, they may not send you replacements or may only do so at your expense.
However, most of the comments about Intex have to do with their inflatable pools and spas, not with their trolling motors. Because they sell so few trolling motors, it's hard to gauge how responsive their customer service in that department is.
Minn Kota
Minn Kota is generally known for having great customer service. They respond quickly and the people who answer phone calls and emails tend to be knowledgeable about both the products and the ways anglers use them.
A few people do complain about Minn Kota. If there's not a certified repair shop near you, it may be hard to get your trolling motor fixed even if you do have a warranty.
In addition, some of the certified repair shops are not as responsive or as helpful as Minn Kota themselves. Sometimes, these issues can be resolved by contacting Minn Kota again, but communication may still be difficult.
Winner: Minn Kota, because they have an overall reputation of being helpful and knowledgeable.
Final Recount
Intex: 0/4
Minn Kota: 3/4
Tie: 1/4
Pros and Cons
Pros
Cons
Intex

Perfect for Intex and other inflatable boats
Great for kayaks and other very lightweight boats
A great introductory trolling motor
Comes with mounting materials specific to inflatable boats

No powerful trolling motor options for larger boats
Does not specialize in trolling motors so it may be hard to get help if yours doesn't work
Not known for exceptional customer service

Minn Kota

Offers a wide variety of trolling motors
Offers many extra features so anglers can choose the ones they want
Known for superb customer service.
Final Verdict
For most anglers, a Minn Kota trolling motor will serve better than one from Intex. Because Minn Kota offers a wide variety of options when it comes to both power and features, you should be able to find what you need from them.
Minn Kota's customer service is also exceptional, so you may even be able to call them for help when choosing a trolling motor. They can also likely help you get it mounted, no matter what kind of boat you have or what problems you run into during the process.
However, in a couple of very specific situations, you may want to purchase a trolling motor from Intex instead. If you have one of their inflatable boats and you want a trolling motor that will be easy to mount, Intex may be the best option for you.
If you want to purchase an inflatable boat and a trolling motor together, Intex may be a great choice. You can order them at the same time and know that, when they come in, the whole thing will be easy to put together and to use.
No matter which company you choose to buy a trolling motor from, know that you are getting a great product that should last you for many years. Get your trolling motor on your boat soon so you can get out on the water and enjoy fishing like never before!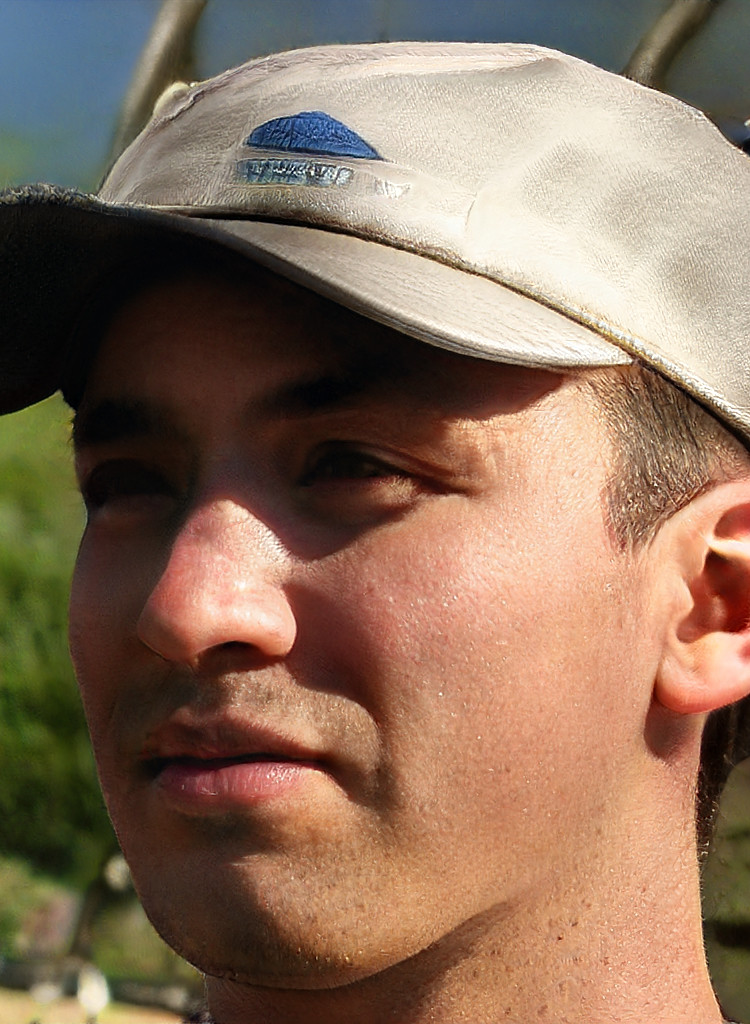 I created this site to help people – to help you – with your boat problems. Instead of helping one person at a time, I want this website to be the "one-stop-shop" for everyone's boating concerns. Read more.