If you've been boating for any length of time, you probably know that there are several different kinds of motors that are used with different boats.
Today, we'll take a look at two of them: trolling motors and kicker motors.
Are you wondering about the differences between the two?
What is each type of motor, what kinds of scenarios is each one used for, and what are the pros and cons of each?
And, most importantly, which type of motor would be best for your boat?
Glad you asked!
Keep reading to find out all you need to know about trolling motors vs. kicker motors.
What is a Trolling Motor?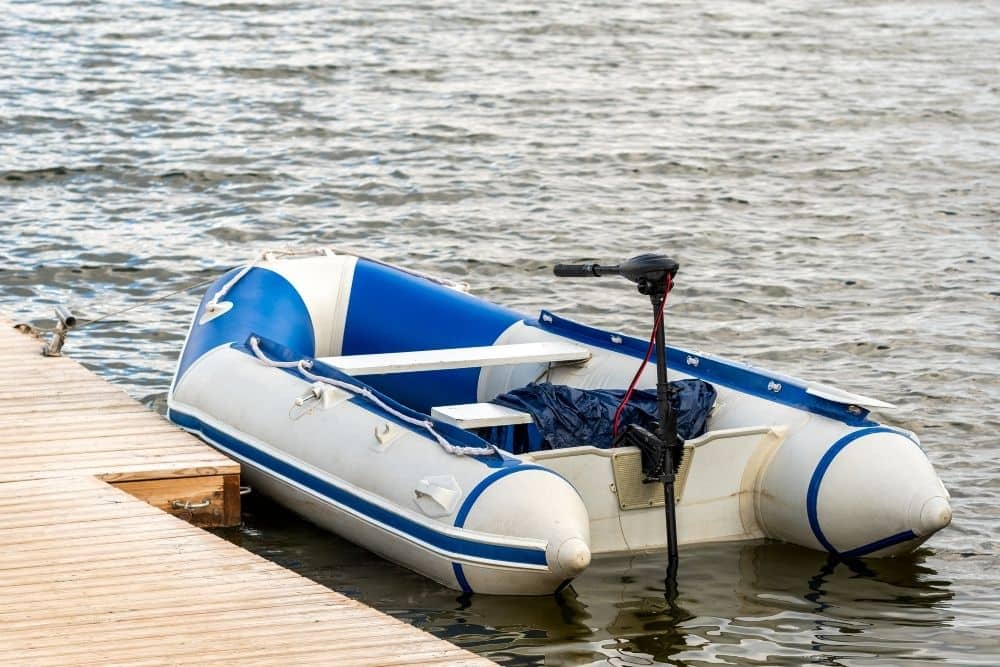 A trolling motor is usually a small, lightweight motor meant for use with small boats. There are, of course, different sizes of trolling motor; some are small enough to be used with kayaks, while others are meant for jon boats, bass boats, pontoons, or dinghies.
There are two broad categories of trolling motor: cable steer and electric steer. Both types of trolling motor run off of rechargeable batteries; the main difference between them is that cable steer is controlled using foot pedals, and electric steer can be controlled with a wireless remote.
What is a Trolling Motor Used For?
Trolling motors can be used in place of paddles to move a boat more quickly through the water. Because they are hands-free, they allow you to fish or do other things while moving rather than focusing all of your attention on paddling.
As you might expect, trolling motors are also used for trolling lures. They can be set at different speeds to account for different water conditions or bait requirements.
Finally, trolling motors are used for easy steering. If you have a wide or oddly shaped boat, such as an inflatable pontoon, using a trolling motor for turning and maneuvering will be much more efficient than trying to perform the same actions with oars.
Pros and Cons of Using a Trolling Motor
The pros:
Trolling motors make it easy to get around in small boats that are difficult to paddle.
Trolling motors free up your hands for casting and other activities when trolling lures.
Trolling motors can be set at different speeds and used for several hours in calm or mildly choppy waters.
The cons:
Trolling motors are generally insufficient for larger boats over 20 feet.
Trolling motor batteries need to be charged after every outing and may or may not last through an entire day of fishing.
Last update on 2023-09-27 at 02:57 / Affiliate links / Images from Amazon Product Advertising API
What is a Kicker Motor?
Perfect outboard kicker setup
A kicker motor is generally larger and longer-lasting than a trolling motor, but smaller than the typical outboard motor mounted on many larger boats.
Also known as auxiliary motors, kickers are usually gas-powered and come in either high thrust or non-high thrust models. High thrust models have a 9.9 horsepower thrust or greater.
Like trolling motors, kickers can be set for different speeds. They are generally faster than trolling motors, but not as fast as outboard motors.
Kickers come in both tiller steer and remote steer options. Tiller steer requires you to be right there, controlling the motor at all times, while remote steer allows you to control it from anywhere in the boat with a wireless controller.
What is a Kicker Motor Used For?
The Benefits of Running a "Kicker"
Many times, a kicker motor is used for trolling in a large boat. Most outboard motors simply can't go slow enough for trolling certain kinds of fish, such as walleye. So, anglers will use their main motor to get out to their favorite fishing spot, then use the kicker for trolling lures.
Kickers are also frequently installed as backup motors. Boaters and anglers who frequently go far out on a large body of water will probably want to have a backup that can get them back to shore if their main motor dies. Kickers can do just that.
Other boaters will use kickers to save hours on their regular engine. In many cases, kicker motors will work just as well as your main outboard motor, so you may decide to use your kicker in order to preserve the resale value or extend the lifespan of your regular motor.
Some people with small or mid-size boats may also choose to install a kicker motor in tandem with or instead of a trolling motor. Kickers will produce faster trolling speeds than trolling motors, and they will run much longer.
Pros and Cons of Using a Kicker Motor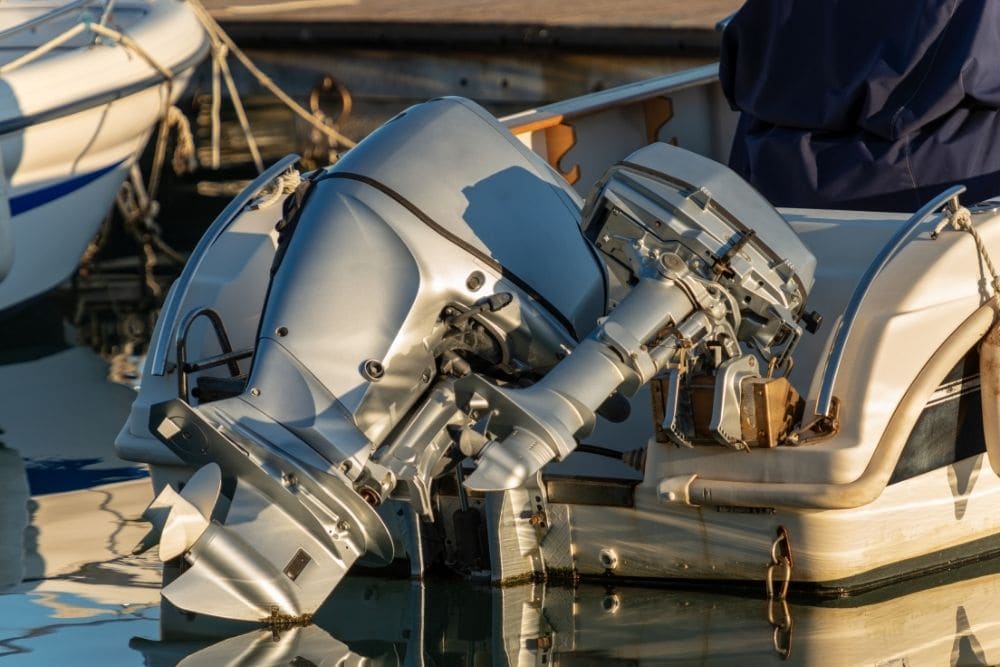 The pros:
Kicker motors are great for trolling in larger boats, or for trolling at faster speeds in smaller boats.
Kicker motors can be used if the main motor dies or becomes damaged, or they can be used instead of the main motor to extend its life.
Kicker motors are gas powered, so they last much longer than trolling motors.
The cons:
Kicker motors are quite expensive and may not be worth the cost for some boaters and anglers.
Kicker motors are heavy, often weighing over 100 pounds, which may cause smaller or mid-size boats to list.
Which Type of Motor is Best?
The answer to that question largely depends on the type of boat you have. If you've got a larger boat, 25 feet or longer, a kicker motor will probably be preferable over a trolling motor. That said, even on a larger boat, you don't necessarily need a kicker motor.
If you have a larger boat, spend a lot of time fishing far out in the ocean, and you need to troll at lower speeds than your main motor can produce, then a kicker motor may be a good investment.
If you're not terribly concerned about getting stranded out on the water, or if your main motor provides sufficiently low speeds for trolling, then the money you would spend on a kicker would probably be best spent elsewhere.
If you have a smaller boat, then a trolling motor would probably be your best bet.
The exception might be lightweight boats between 20 and 25 feet that you frequently take far out into the ocean or for multi-day excursions. In these cases, you might want to consider adding a kicker.
Conclusion
Trolling motors are great for getting around in small boats without paddling, as well as for trolling lures on small or mid-sized bodies of water.
Kicker motors, on the other hand, are great for trolling in larger boats and for using as backup engines in large bodies of water.
Determining which motor is right for you will largely depend on your boat size, the type of fishing you do, and the bodies of water you frequent the most.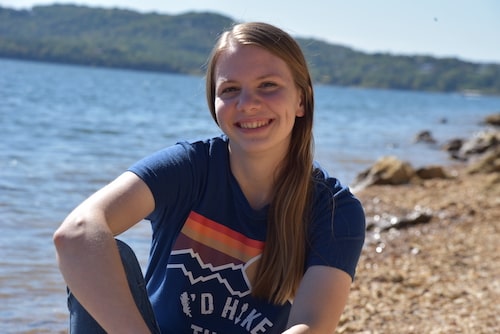 Sarah Hood has been writing for Anchor Travel since 2021. When she's not writing, she enjoys cooking, singing, and spending time in the great outdoors.