Fish finders are a great tool that anglers can use while out on the water to locate large bodies of fish near their boat.
This can provide a significant advantage when trying to go fishing and ensuring a decent catch.
However, something that would make your fish-finding experience much more accessible would be to link your fish finder with the motor you are using.
Connecting a Fish Finder to Minn Kota Motor
When considering linking your fish finder and motor, you may be wondering are any fish finders compatible with Minn Kota motors?
If so, then which fish finders are?
The best way to connect a fish finder to your Minn Kota motor is through the I-Pilot tool.
As long as your fish finder is ethernet-equipped, you shouldn't have an issue connecting your fish finder to your motor through the Minn Kota I-Pilot!
However, to make sure a particular brand will work, you should check the compatibility list as some fish finders won't connect despite meeting the requirements.
In some cases, there will be fish finders requiring a particular frequency to connect to the Minn Kota motor.
While you can easily determine whether or not your motor has a transducer and what frequency it gives off, your fish finder may only be compatible with a different frequency.
If so, you will need to purchase a compatible adapter cable that will allow you to connect your fish finder to the Minn Kota motor.
That being said, it is best to make sure that your fish finder is compatible with your motor, or the other way around, before making a dedicated purchase on either of the two components.
This way, you'll know for sure that the fish finder and motor will work together and that compatibility won't be the reason if an issue does happen to arise.
What does a fish finder do?
A fish finder is a device that many anglers use to potentially locate large fish bodies to catch more during their boating excursions.
However, fish finders have other neat features offered and only increase the higher you make your budget. Some of these features that a fish finder may also provide are:
Water temperature
Water depth
Bottom topography
Underwater structures
Underwater objects
Additionally, fish finders use sonar pulse technology to send sound waves down through the water.
After they collide with an object, it will be reflected on the surface and marked on the map in great detail, showing their position and location from where the sound wave hit them.
The distance is accurately measured based on how long the sound wave takes to travel down the water and back up after reflecting against an object.
Does Garmin work with Minn Kota?
Garmin marine devices are compatible with Minn Kota motors. However, it requires a specific frequency to connect to the motor.
While some Minn Kota motors come with a built-in transducer that offers particular frequencies, they may not end up being compatible with the Garmin detector.
If this is the case, then you will need to purchase a Minn Kota adapter cable . By selecting the device you have and getting a compatible adapter cable, you will be able to pair your Garmin marine device to your Minn Kota motor!
Here is a list from the official Minn Kota website detailing specific types of Garmin devices and what adapter cable is needed to connect them to Minn Kota motors!
There are four different types of Garmin devices that you can hook up to your trolling motor, the difference being the number of pins that these devices possess.
The Garmin device that you use can either have four, six, eight, or twelve pins. You can use the list above to find the specific devices and the wire needed for them to connect to the Minn Kota motor properly.
Are Minn Kota trolling motors compatible with Lowrance?
Yes, Minn Kota trolling motors are compatible with Lowrance devices! The best way to connect your Lowrance device to your Minn Kota trolling motor is through the Universal Sonar 2, or US2.
This is an adapter plug that can come with or be installed to your Minn Kota trolling motor, allowing it to quickly and conveniently connect and disrupt the connection between your motor and a fish finder.
The adapter cable also has a robust and waterproof shell that eliminates any chance of connection breaks or issues.
This is an excellent option for your trolling motor as it not only allows you to connect it to a fish finder with ease, but its structural integrity keeps you from having to worry about loose wiring or faulty connections!
Is the Universal Sonar 2 required to connect every fish finder to a Minn Kota trolling motor?
Not only is the Universal Sonar 2 required for every US2 equipped trolling motor, but you're going to find that most if not all popular fish finder brands will require some variation of the Universal Sonar 2 wire to connect.
While the specific model will vary by the fish finder, you will see on this chart here that they all require the MKR-Universal Sonar 2 wire to connect!
Which Fish Finders are Compatible with Minn Kota?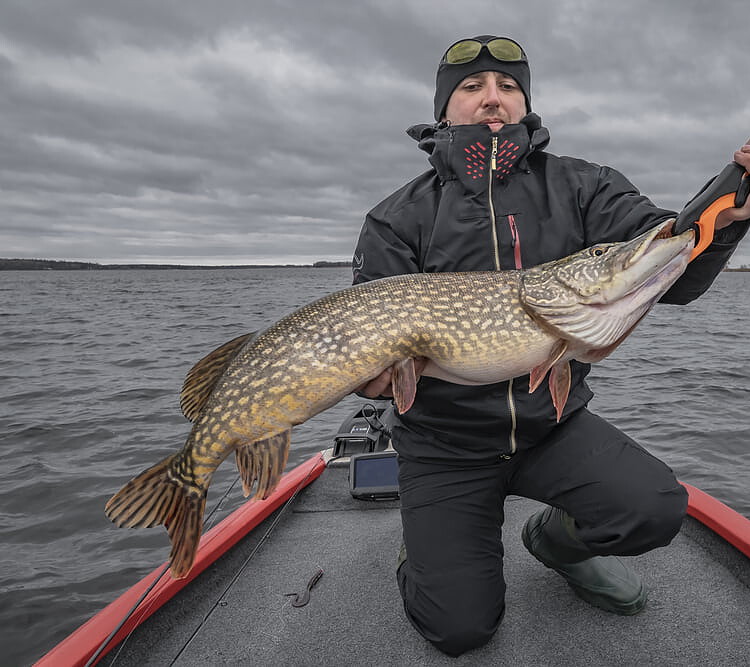 While there can certainly be more fish finders compatible with Minn Kota, the four most notable brands are Hummingbird, Lowrance, Garmin, and Eagle.
Just because you have a fish finder that isn't one of these four brands doesn't mean it won't work with a Minn Kota motor.
All that means is that Minn Kota hasn't explicitly tested that fish finder with their motors, meaning it is up to you to try and determine if the two products are compatible with one another.
Do you need a Fish Finder to use Spot-Lock?
No, the Minn Kota I-Pilot can function perfectly without the assistance or connection of a compatible fish finder.
As long as you have a GPS to go with your I-Pilot, you will be able to take full advantage of the spot-lock and autopilot function for your motor without any trouble!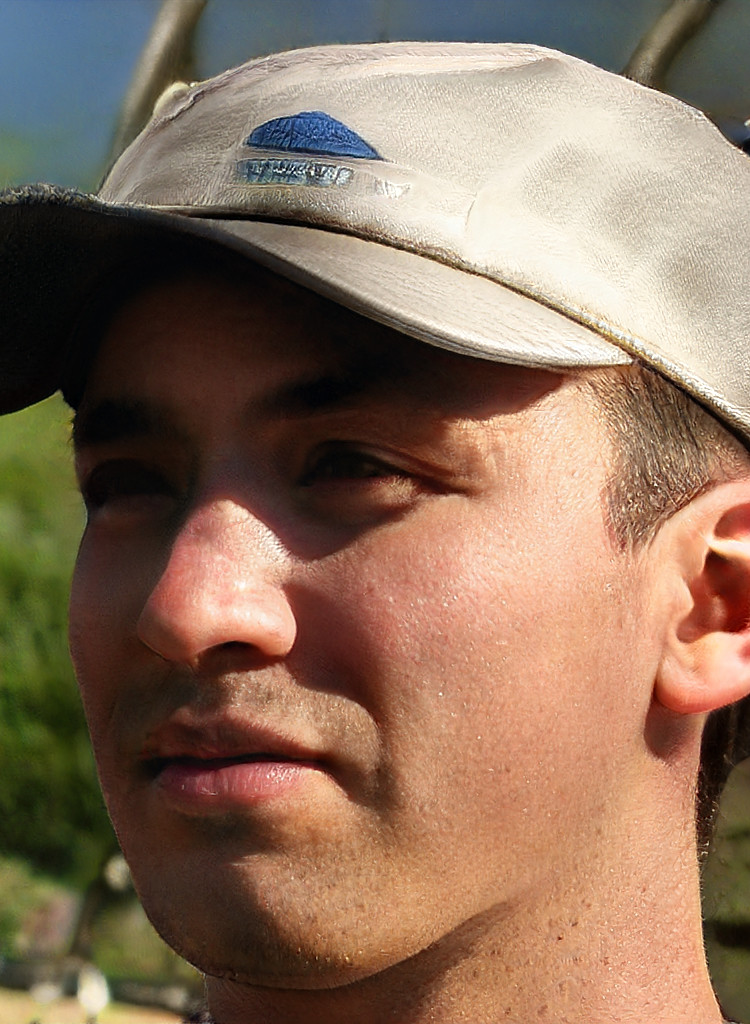 I created this site to help people – to help you – with your boat problems. Instead of helping one person at a time, I want this website to be the "one-stop-shop" for everyone's boating concerns. Read more.