If you're looking to buy a Minn Kota trolling motor, you've probably heard about the iPilot feature. It's undoubtedly their signature technology that separates their motors from any other brand out there.
However, for those new to using electric-powered motors on their boats, you may wonder how they work.
In this article, we'll cover how exactly the iPilot works, each feature involved in the i-Pilot, and other common questions you may be asking.
The Minn Kota IPilot is a remote-controlled system that offers GPS navigation to your trolling motor and other advanced boating features like the Spot-Lock, Auto-Pilot, iTracks, and more.
For anglers, you can navigate your motor without continuously having to control the steering or speed. As a result, you can spend more time fishing and less time fiddling with the controls.
Let's dive deeper into how the Minn Kota i-Pilot works.
How Does the Minn Kota i-Pilot Work?
The i-Pilot offers plenty of high-tech features that can be applied to save you time and effort in the waters. Here are the following features that it provides:
Spot-Lock
For anglers, fishing without anchoring your boat onto one spot can be difficult. Your boat will drift away, causing you to lose positioning.
If you try to steer and fish simultaneously, it'll be difficult to reel in fish. Physical anchors aren't feasible for small boats because of their weight.
That's where the Spot-Lock features come in. This electronic anchor locks your boat within five feet of your target to compensate for currents, waves, and wind.
With the i-Pilot, you can store up to 16 different locations for your spot-lock so that you can return to your favorite fishing spots anytime. With the Spot-Lock Jog feature, it lets you move five feet in any direction of your target, allowing you to follow fish.
Advanced AutoPilot
iPilot's Advanced Autopilot allows you to head in a fixed direction automatically without needing to steer your motor.
As an angler, this allows for completely hands-free operation.
The autopilot works great, especially when you're slowly approaching a fishing spot so that you can focus on casting your line.
i-Tracks
On the i-Pilot remote, you'll find the iTrack feature allowing you to record and save up to 16 different routes, each up to 2 miles long.
This is ideal for saving fishing routes along the weed line or shore to get to your destination without steering.
To retrace one of your routes, select the desired route, and the i-Pilot system will navigate your trolling motor for you, guiding you along the track.
CoPilot and Cruise Control
Minn Kota i-Pilot CoPilot & Cruise Control
The Co-Pilot function allows you to control the steering and speed of your boat remotely. To control the steering, hit the arrow buttons on the i-Pilot remote. You can decrease or increase the speed of your boat by pressing the plus or minus button.
Also, the cruise control feature will allow you to maintain a fixed speed while accounting for currents and wind. This helps to reduce the likelihood of spooking fish as you set out your bait.
Mobile App Compatibility
The i-Pilot system offers Bluetooth connectivity meaning that you can easily connect your Apple or Android device to the system.
By using the Minn Kota mobile app, you can access all of the i-Pilot functions such as steering, speed, AutoPilot, and Spot-Lock, through your smartphone.
Apple devices must be running at iOS 8.0 or newer, and Android devices must be running at 4.42 or later.
Note: Minn Kota offers a two-year warranty on the i-Pilot feature. If anything goes wrong, you can contact one of Minn Kota's repair centers or follow our iPilot troubleshooting guide.
What is the Difference Between Minn Kota i-Pilot and CoPilot?
You may have heard about the high-tech remote-control steering options that the Minn Kota has to offer, specifically the iPilot and the CoPilot.
So what's the difference between the two?
The Co-Pilot is a simpler version of the i-Pilot, meaning it has much less advanced features, but it is a more affordable option.
Also, the CoPilot isn't available in most Minn Kota models, whereas the iPilot is available on select Ulterra, Terrova, Ultrex, and PowerDrive models (including the Riptide versions as well).
Minn Kota CoPilot is a wireless control system designed specifically for PowerDrive V2 models and is built into some trolling motors like the Riptide PowerDrive.
It is worth mentioning that the CoPilot is built into the PowerDrive V2 models manufactured in 2016 or prior. PowerDrive V2 models that were manufactured in 2017 and later must be installed separately.
This wireless system lets you remotely control the steering, speed, and prop of your PowerDrive V2 trolling motor through the use of a key-fob remote.
Here's how the CoPilot works:
Minn Kota Powerdrive Trolling Motor Copilot Installation
The CoPilot system comes with one key-fob remote, one receiver, a lanyard, and a few mounting screws.
Up to 10 CoPilot remotes can be added to your motor.
The receiver must be installed onto the right side plate by screwing two screws into place.
CoPilot lets you decrease or increase the motor's speed with a single button. The PowerDrive V2 has a variable-speed system meaning you have a range of speed options to choose from.
You can adjust the steering by pressing the left or right arrow keys. Having remote access lets you walk around on your boat without being right next to the motor.
Lastly, the CoPilot lets you turn the prop on or off. This feature somewhat resembles the Spot-Lock feature from the iPilot. Although it doesn't lock your boat into a position, at least the prop turns off, so you can keep your boat still in calm waters. Remember that the current will cause your boat to drift away in rough waters, unlike the Spot-Lock feature.
With the iPilot GPS system, many of the trolling motors will not offer the electric foot pedal along with the remote-controlled system. However, with the CoPilot, you can have both.
The receiver from the CoPilot lets you toggle back and forth between foot pedal controls and the CoPilot. Hit the 'Continous mode' button to activate the foot pedal and press the 'Momentary mode' button to use the key fob for control.
If you're someone who doesn't want to spend the extra money for the iPilot, the CoPilot is a great alternative to still getting remote-controlled steering while paying a lower price.
Are i-Pilot and AutoPilot the Same?
Minn Kota i-Pilot: Advanced AutoPilot Feature
No, the i-Pilot and AutoPilot are not the same things.
The Advanced AutoPilot is a feature within the i-Pilot GPS system. As mentioned above, this function allows you to stay the course with unprecedented accuracy.
The AutoPilot uses the GPS mapping from the i-Pilot to automatically navigate your boat in a fixed direction.
To get the AutoPilot to work, you'll first need to point the trolling motor in the direction you want to travel. Then, push the Advanced AutoPilot button to activate the feature.
iPilot works with the AutoPilot using GPS to keep you heading in a constant direction while compensating for waves and wind.
With the AutoPilot, you can focus on setting up your fishing gear and timing your casts perfectly. This function also works well for trailing a school of moving fish.
Does Minn Kota i-Pilot Have Spot-Lock?
Yes, the i-Pilot has a Spot-Lock feature. This feature utilizes the i-Pilot GPS mapping to anchor your boat into a fixed position.
When you hit the Spot-Lock button, i-Pilot remembers your target location to anchor you into a specific spot.
If you happen to drift more than five feet away from the target, the i-Pilot will automatically trigger your trolling motor to take you back to your fishing spot.
With the Spot-Lock recall feature, you can head to your previous Spot-Lock location as far as a quarter-mile away. Then your trolling motor will take you back to your spot.
It works because the i-Pilot has a heading sensor that detects your location and how far you are from it. If you use the Spot-Lock Jog, you can control your positioning by letting you move five feet left, right, forward, or backward.
i-Pilot even has a 'Distance-to-Spot' feature where the remote LCD screen will display how close you are to the desired Spot-Lock target.
Great fishing spots are hard to come by, and when you find them, you'll want to lock your boat in place to prevent losing good positioning.
Conclusion
Minn Kota's i-Pilot GPS system is a very advanced high-tech system that lets you run your motor on autopilot.
That's because the GPS mapping will know where you are located. And since the system connects to your motor unit, you can simply direct the motor to perform functions remotely.
i-Pilot is also smart enough to remember previous routes or fishing spots if you record them!
As an angler, life has never been easier. Let the i-Pilot work for you, so you can catch as much fish as you can or help other members on your boat catch some.
We hope you've gained a high-level understanding of what the i-Pilot is, how it works, and the benefits of using it.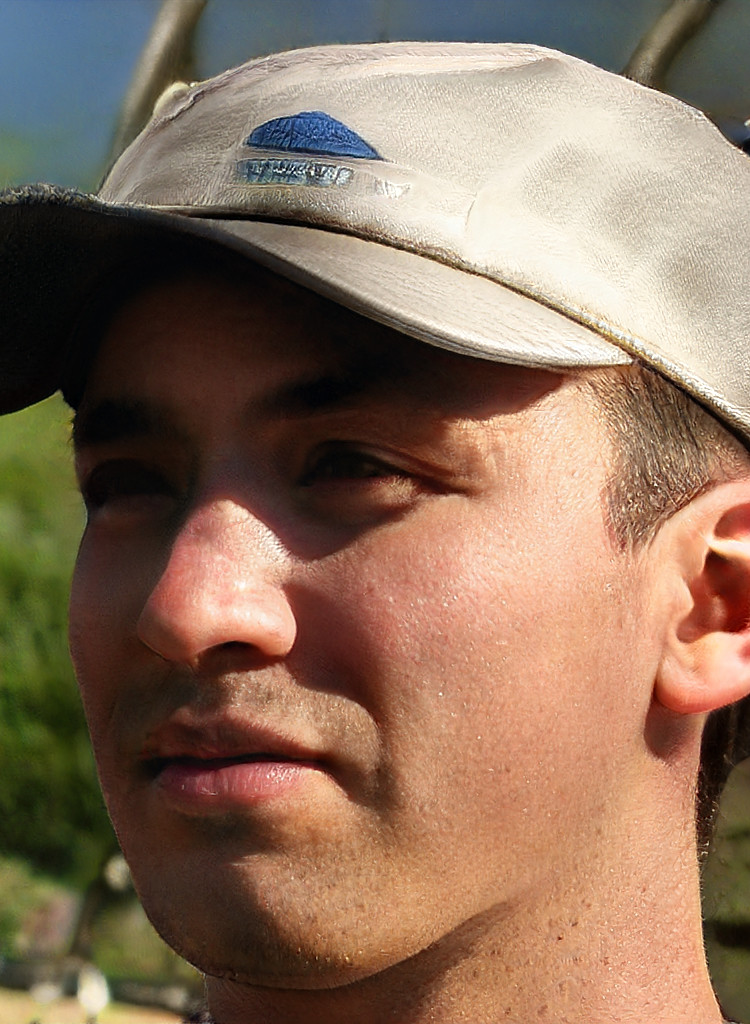 I created this site to help people – to help you – with your boat problems. Instead of helping one person at a time, I want this website to be the "one-stop-shop" for everyone's boating concerns. Read more.