If you're shopping for a new Minn Kota trolling motor, but you're not sure which one to buy, this guide may be able to provide some insight between two of Minn Kota's popular models, the Riptide and the Terrova.
Quick Overview of Both Motors
The Riptide motor has 5 models to choose from with various price points. Its models are Riptide PowerDrive, Riptide Terrova, Riptide Transom, Riptide Maxxum, and the Riptide Edge. It also has a separate mount called Riptide Engine Mount Series, which is a freshwater engine mount, as the Riptide is only for saltwater, so this is a type of conversion.
And to clarify, the Riptide Terrova is not the Minn Kota Terrova, they are different models.
In this comparison, we'll focus on only one model for the Riptide as the Terrova only has one model, but I'll mention some important details available on the other Riptide models when it's appropriate.
Before we begin a side-by-side comparison, there is one major difference to point out. The first difference to consider is that the Riptide is primarily designed for saltwater, and has 5 models of which only one has a freshwater Engine Mount as noted above. The Terrova on the other hand is designed only for freshwater.
So before you even begin considering which model to purchase, you should decide which kind of fishing you'll be doing and where.
Direct Comparison
Terrova
Riptide
Shaft Length
45", 54", 60" and 72"
36", 42", 48", 52", 54", 60", 62", 72" and 87"
Power/Thrust
12V (55 lbs), 24v (80 lbs), 36v (112 lbs)
12v (55lbs), 12v (45lbs) 24v (80lbs) 36v (112 lbs.)
Steering
Electric Foot Pedal: Low-profile design and iPilot and iPilot Link with Spot-Lock™
Remote control, iPilot and iPilot Link with Spot-Lock™

Electric-steer and Cable Steer on 3 models (Transom, Maxxum and Edge)

Stow and Deploy
Bow-Mount, Stow and Deploy Lever and Lift-Assist Design
Bow-Mount, quick-release lever lock, breakaway mount, Steer Bow-Mount, Steer Transom-Mount
Technology
iPilot and iPilot Link, Spot-Lock™ with Jog, Universal Sonar 2 and MEGA Down Imaging
iPilot and iPilot Link, Spot-Lock™ with Jog
Comparing Prices Online
Click here to buy online!
Click here to buy online!
Breaking it down
Although both the Terrova and Riptide models have similar or many of the same features, such as GPS, iPilot, and Spot-Lock, when it comes to the specific use, that's when they veer into different directions.
The two models are both designed for very different uses.
We'll first list and compare their similar and most useful features, such as GPS, power options, and shaft length. Then we'll dive into each model's special features.
GPS Anchoring
Minn Kota's i-Pilot Link Integrated GPS Trolling System is a highly accurate GPS system that lets you record paths that you've traveled, follow depth contours, so you can navigate on autopilot to any location you've been before by controlling the bot's speed and steering, and path.
On both the Riptide and the Terrova, you can connect our i-Pilot to your Humminbird fish finder and can control the motor from either the Humminbird or a color touch screen remote.
The GPS anchor is designed to keep your boat in one place without the use of an actual anchor. It uses GPS to lock you into one place by controlling speed and steering.
Both the Riptide and Terrova use a Spot-Lock™ system, which is the update to their i-Pilot® GPS Trolling System. Minn Kota boasts that the Spot-Lock system updates its hardware and software algorithms frequently, which they say means the Spot-Lock can keep you in place more accurately than ever before.
There is a new heading sensor or a jog feature that lets you move your boat five feet forward, backward, left, or right – just by pushing a button on the remote control. It even works well in windy conditions.
On saltwater motors, Spot-Lock is available on select Riptide Terrova , Riptide PowerDrive , and Riptide Ulterra trolling motors.
For freshwater motors, Spot-Lock is available on select Ulterra, PowerDrive , Ultrex , and Terrova trolling motors. It's not available on the Riptide for freshwater.
If the Spot-Lock system is important to you, when comparing the two motors it goes back to what kind of fishing you're doing. If you're fishing in freshwater, you'll probably opt for the Terrova motor and if you're fishing in saltwater, then the Riptide is the more logical choice.
As both models use the same system, there is no clear winner in this category.
The Spot-Lock™ system on the Riptide comes in two models, i-Pilot® and i-Pilot Link™.
Click HERE for more information about i-Pilot Link, and HERE to learn about the i-Pilot.
Both models come with a Digital Maximizer™, which Minn Kota says provides up to 5 times longer run time on a single battery charge. Both models also are compatible with and can be controlled by an app for Apple® or Android™ devices.
Shaft Length
The Riptide has shaft lengths of 36", 42", 48", 52", 54", 60", 62", 72", but on the upgraded Riptide Terrova model it has a shaft of 87″.
The Terrova has shaft lengths of 45", 54", and 60-inch on its base model and up to 72" on the upgraded models.
The longer shaft means the motor can handle deeper waters, heavier boats, and rougher conditions, which is one of Riptide's selling points on their website.
The winner in the category of Shaft Length would be the Riptide as it has several more options to choose from. However, the Riptide has the advantage because of its many options.
Power
Minn Kota Terrova features 112-pound thrust on the 36-volt model and 80-pound thrust on its 24-volt model and includes a multi-function foot pedal and a wireless remote with variable speed control.
Riptide has between 45 and 70 pounds of thrust on its base model and up to 112 pounds of thrust on its upgraded models. It has a variable speed control as well as an 8-speed control on its Maxxum model, 5 forward and 3 reverse.
The winner in the Power feature would be the Riptide but would be again due to its several options over the Terrova, and the fact it has two methods of speed control.
Extra Features
The Terrova is also equipped with additional technology, a Universal Sonar, which offers increased performance to help find fish below the service. All the wiring runs through the motor's shaft which shields and protects all connectors.
The Riptide features a quick-release lever lock and reinforced composite material that is resistant to flexing, warping, and UV damage. It has advanced corrosion protection on the lower unit housings which are grit-blasted then coated in aluminum to prevent oxidation and rust. Minn Kota is so confident in the shaft's construction they say their indestructible composite shaft is guaranteed for life and that it's a Minn Kota exclusive.
The Universal Sonar makes the Terrova pull ahead in the competition and is the winner in the Extra Features section due to such a useful feature.
Minn Kota says: when deciding what motor to buy for the various kinds of boats, "You will generally need at least 2 pounds of thrust for every 100 pounds of fully-loaded boat weight (people and gear included). If things like wind or current are major factors where you fish, you'll want a little extra thrust."
Final Recount
Terrova: 3/5
Riptide: 4/5
Pros and Cons
Pros
Cons
Terrova

Includes the iPilot Link and Spot-Lock with Jog making finding fish and staying in one place easier
Autopilot
Features the Universal Sonar 2 to detect fish below you
electric foot pedal

More expensive compared to the Riptide
Less power

Riptide

Includes the iPilot Link and Spot-Lock with Jog making finding fish and staying in one place easier
Autopilot
More power for rougher waters and a bigger boat
It also comes with an electric motor
Has electric steer and cable steer.

Maybe overkill for calmer waters
Final Verdict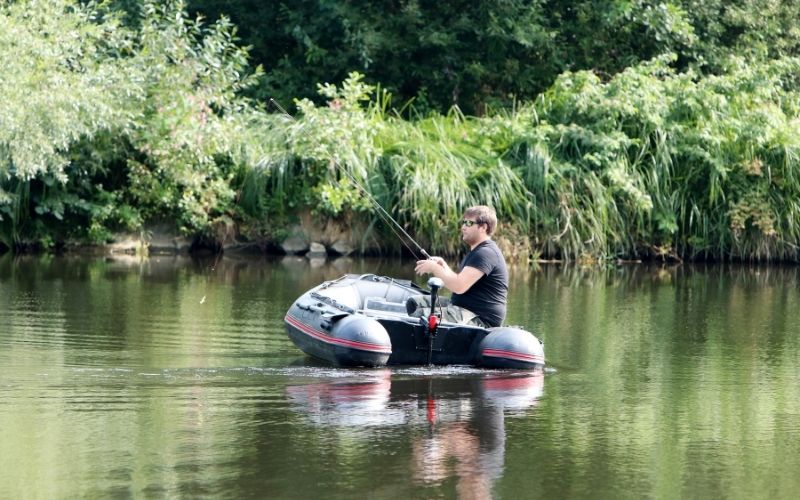 When comparing the two motors there is no clear winner for an all-purpose motor, to be used in all conditions, however, there are clear winners for the different types of fishing you'll be doing in the different types of waters; lakes or oceans.
If you're fishing most of the time in saltwater, then the Riptide is a clear choice. The Riptide is specially designed to control bigger boats in rougher waters due to its long shaft. So if you do have a bigger boat, there is no competition, the Riptide wins.
If you're primarily fishing in lakes and freshwater then the Terrova comes out on top, as it too is specially designed for a specific purpose, freshwater fishing in calmer waters. So if you don't need to power a bigger boat, why pay for the extra power, which means for smaller boats in fresh and calmer waters, the Terrova is the clear winner.
Plus, the Terrova comes with the Universal Sonar 2 Imaging to detect fish below you which puts it ahead of the race for added or extra features.
Both models are well-built and provide great performance and are great for their select purpose and should last you years of happy fishing.
To learn more about pricing and available options and promotions for the Riptide click HERE.
If you'd like to learn more about pricing and available options and promotions for the Terrova click HERE.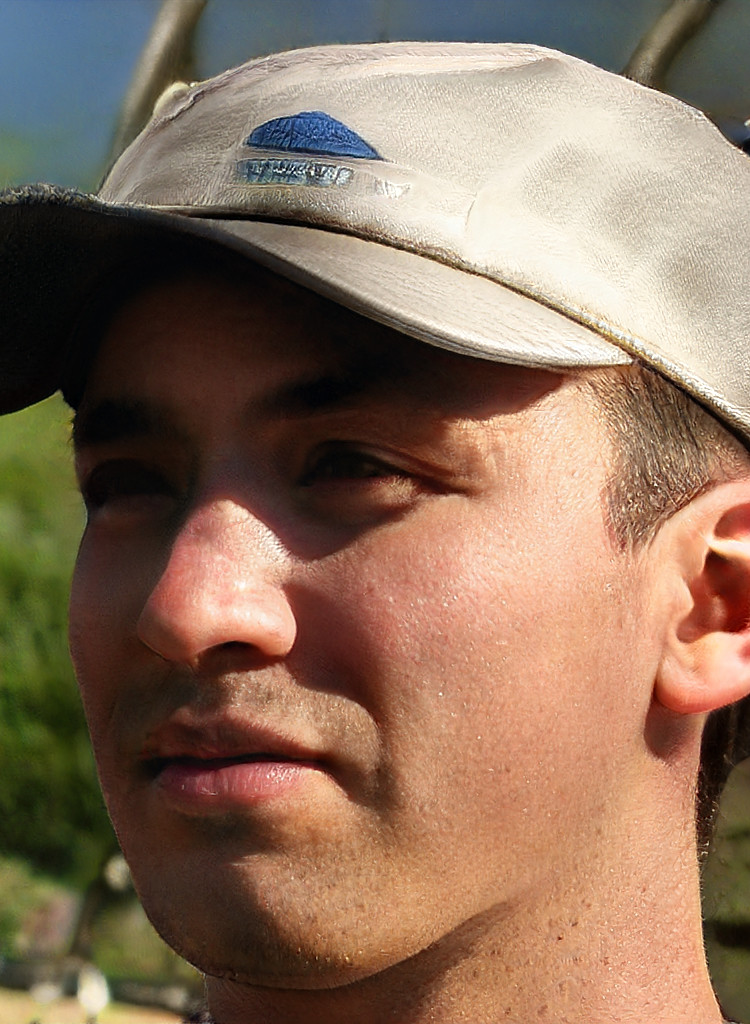 I created this site to help people – to help you – with your boat problems. Instead of helping one person at a time, I want this website to be the "one-stop-shop" for everyone's boating concerns. Read more.