If you've ever had your fishing trip cut short by dying batteries, you know the problems that marine batteries can bring.
Batteries aren't cheap, and replacing them can be quite costly to your pockets.
It's imperative to pick the best deep cycle battery based on your needs to get the best performance out of your trolling motor.
In this article, we'll cover the top three batteries for a Minn Kota Trolling motor and tell you what to look for when you're in the market to buy one.
Let's get started!
Model
Battery Type
Voltage and AH Rating
Weight
Chins Smart LiFePO4 Battery
Lithium

12.8V 12 AH;
12.8V 16AH;
12.8V 50 AH;
12.8V 100 AH;
12.8V 200 AH;
12.8V 300 AH,
12.8V 400 AH
25.6V 100 AH;
25.6V 150 AH;
25.6V 200 AH

3.35 lbs;
4.6 lbs;
13.89 lbs;
23.8 lbs;
49 lbs;
31 kilograms;
86.4 lbs;
51 lbs;
68.2 lbs;
86.4 lbs

Ampere Time Lithium LiFe PO4 Battery
Lithium

12V 50 AH;
12V 100AH;
12V 200 AH;
12V 200 AH Plus;
12V 300 AH;
24V 100AH;
48V 100AH;

11.57 lbs;
25.5 lbs;
48.5 lbs;
48.5 lbs;
69 lbs;
48 lbs;
95.9 lbs

VMAX Solar Rechargeable Deep Cycle Battery
AGM
12V 125 AH
75 lbs
What is the Best Deep Cycle Battery for a Minn Kota Trolling Motor?
When evaluating the type of deep cycle batteries out there, we judged our criteria on numerous factors such as the Ah rating, reserve capacity, size, recharging capability, and its life span.
Minn Kota has also recommended choosing a 12-volt deep cycle marine battery at a minimum of 110 amp hour rating. Thus, we've made it a point to only choose batteries that meet this standard.
Here are our top three batteries for a Minn Kota Trolling Motor.
1/ Chins Smart LiFePO4 Battery
Last update on 2023-06-05 at 23:36 / Affiliate links / Images from Amazon Product Advertising API
Lithium-ion batteries have been increasingly popular for trolling motors because they last longer and won't lose power as your trolling motor loses thrust.
Also, these batteries have a charging cycle five times greater than traditional batteries, meaning a much longer lifespan.
The Chins Smart LiFePO4 battery is available in many different volts and AH ratings to choose from to fit your trolling motor needs.
What separates this battery from others is its incredibly long life span. It lasts eight to ten times longer than a standard lead-acid battery.
Furthermore, it provides over 2,000 cycles compared to most lead-acid batteries that only have between 300 to 500 cycles.
A cycle is when the battery is depleted and recharged, meaning every use is one cycle.
With its lithium-ion technology, the Chins battery can produce greater power and more stable performance. This means you won't experience a decrease in power output as you change speeds or during severe weather conditions.
Also, these batteries can be charged via solar panels and support fast charging.
What we like:
Plenty of volts and AH ratings to choose from
Built-in Battery Management System protects it from short-circuiting, over-discharging, or overcharging
30% lighter than traditional lead-acid batteries
What we don't like:
Quite expensive compared to other brands
2/ Ampere Time Lithium LiFe PO4 Battery
LiTime 12V 300Ah Lithium LiFePO4 Battery, Built-in 200A BMS, Max 2560W Power Output, Easy...
Automotive Grade Lithium Battery : Ampere Time lithium iron batteries have exceptional quality since they are manufactured by Automotive Grade LiFePO4 Cells with higher energy density, more stable...
1-3 Lightweight : Ampere Time LiFePO4 Battery weighs only 69 lbs for one module, only 1-3 the weight of lead acid batteries, which makes it an easy choice for RVs, Marine and Off-Grid Applications...
Last update on 2023-06-05 at 23:36 / Affiliate links / Images from Amazon Product Advertising API
When it comes to power, durability, and lightweight construction, it's hard to find a deep cycle battery better than Ampere Time LiFePO4. According to the manufacturer, this battery beats lead-acid batteries in most categories.
For example, LiFePO4 weighs about one-third of lead-acid batteries. Furthermore, most lead-acid batteries only have between 200 to 500 cycles and last for three years. In comparison, the LiFe PO4 battery features 4000 cycles and a 10-year lifespan.
It can operate in freezing cold or extremely hot temperatures meaning you can fish year-round no matter the climate.
That's because the LiFePO4 contains a built-in management system that offers a great self-discharge rate to protect from short-circuiting.
Compared to lead-acid and AGM batteries, the Ampere Time battery has a higher energy density leading to greater sustained power during its use.
That means you'll still be able to run its max speed even after hours of fishing.
What we like:
Many AH ratings to meet your trolling motor demands
It lasts ten times longer than a lead-acid battery
The manufacturer offers a five-year warranty
What we don't like:
Unable to charge with solar energy
3/ VMAX Solar Rechargeable Deep Cycle Battery
Sale
Last update on 2023-06-06 at 08:07 / Affiliate links / Images from Amazon Product Advertising API
Unlike most batteries that require a separate charger with an outlet, the VMAX deep cycle battery can be recharged on the go.
That means you can use solar panel chargers to give this battery some juice. These solar panel chargers have solar cells on the surface to absorb sunlight.
In short, the electrons travel to the batteries and charge the battery in the process.
Typically AGM batteries last only a few years. However, VMAX has rated the average lifespan of this battery to be anywhere between 8 to 10 years long.
This means these batteries will last you a long time, and you won't have to worry about replacing them every few years.
Furthermore, the 125 AH rating means that you'll be able to run your boat at maximum speeds for longer. For anglers, this means you'll be able to get to your fishing spots quicker and fish for longer periods.
Not to mention, the VMAX battery is maintenance-free and leak-proof. That's because it's constructed with heavy-duty alloy plates and sealed properly.
What we like:
Offers 125 ah rating for long-lasting capacity and power
Excellent storage capacity
It can be charged through solar panel smart chargers
What we don't like:
What to Look for When Buying a Deep Cycle Battery for a Minn Kota Trolling Motor?
Deep cycle batteries can power your vessel for many hours. They can deliver 200 cycles or more before the battery declines.
When choosing a deep cycle battery for your Minn Kota Trolling motor, it's important to know what to look for.
This helps you maximize your performance and durability, so you don't have to churn through new batteries every year.
Battery Types
What kind of Batteries do I need for my Boat? Marine batteries explained!
We recommend using a Lead Acid Wet Cell, AGM, or Lithium-ion batteries for Minn Kota trolling motors. Deep cycle batteries mean that they discharge tiny amounts of current over long periods and will need more frequent recharging. The advantage of deep cycle batteries is that it provides reliable, steady, and continuous power for long stretches. Not to mention, they can be recharged repeatedly without damage.
Lead-acid batteries
Lead-acid batteries are the most common type of battery, but they tend to only last a few years. That's because these batteries need proper water levels to function properly. Water carries the electrolyte as it circulates to power the motor. As water evaporates from heat, chemicals build up on the battery plates. Thus, reducing the maximum energy capacity.
However, these batteries are cheaper and provide constant output.
They can be troublesome since they require maintenance where you will need to check fluid levels and corrosion. Not to mention, these batteries are susceptible to leakages.
AGM batteries
AGM batteries are leakage-free because they are tightly sealed. They also last up to four years.
Unfortunately, AGM batteries cost twice as much as lead-acid batteries.
These batteries do have the added benefit of being completely maintenance-free.
Lithium batteries
Lastly, Lithium-ion batteries are the holy grail of boat batteries since they are superior in nearly every respect. They tend to be lighter than AGM and lead-acid batteries. For smaller boats where weight can be a significant factor, lithium batteries are about 70% lighter than traditional batteries.
In addition, they have the longest life span and charge quickly.
Lithium batteries last up to 10 years compared to lead-acid and AGM batteries, which only last two to four years. Although these batteries are the most expensive, they will end up saving you money over time.
Moreover, lithium batteries have a 100% depth of discharge. A full depth of discharge (DoD) means it can be depleted entirely without damaging the battery.
AGM batteries only have 80% DoD and Lead-Acid batteries have 50%. In short, a high depth of discharge means you can power your boat for longer before needing to recharge.
Lithium batteries are smaller as well. For example, a 24-volt lithium battery is the same size as a 12 volt, group 27 deep cycle battery.
We recommend the AGM batteries for Minn Kota trolling motors because they deliver outstanding performance while being durable and affordable.
Amperage Hour Rating
Amp Hours??? Battery Capacity Explained
Think of the amperage hour rating like the gas tank of a car. The more capacity your tank has, the more fuel it can store.
The higher the rating, the longer the battery will power the trolling motor at a given speed, and the more power it can hold.
Amperage hours are a metric that measures how long a marine battery can supply consistent amperage.
For instance, a 100 amperage hour battery can supply 25 amps an hour for 4 hours to the motor before running out of energy. Or it can supply ten amps of power for 10 hours.
You can determine the run time by finding your motor's amperage draw, which is how much current a motor draws at a certain speed. This can be found in your motor's manufacturer's manual.
For instance, a battery with a 100 amp hour rating used on a motor that draws 20 amps at medium speed means you'll have approximately 5 hours of run time.
We recommend using a battery with at least a 100 amperage hour rating for Minn Kota trolling motors.
Of course, the larger the boat, the bigger the battery, and the higher the amps per hour you'll need.
For example:
A small boat may only need a group 24 battery size with 85 amps per hour
A medium-sized or bass boat may need a group 27 battery size with 110 amps per hour
A large boat will use a group 31 battery size that delivers up to 125 amps per hour.
Voltage
Depending on your trolling motor thrust, you'll need to get the right number of batteries to match the voltage of your motor.
For instance, if you have a 12 volt – 55 lb thrust Terrova, you'll only need one 12-volt battery to power the motor.
However, if you have a 24-volt – 80 lb thrust Terrova, you'll need two 12-volt batteries for it to operate.
Reserve Capacity
Reserve capacity is defined as how long a fully charged battery can last until the voltage begins to slow down.
Obviously, the higher the reserve capacity the better because that means the battery can run longer before power starts to dwindle.
Higher reserve capacity means your motor won't likely run out of power.
Thus, the battery's reserve capacity gives you a time limit of how long you can run the battery before you need to recharge it.
This factor is crucial for anglers who love going on long fishing trips that may last for days.
You may want to consider getting a marine battery that can be recharged through solar energy.
This prevents you from having to head back to land and find a charging port every time your battery is nearly depleted.
Generally, we recommend at least 100 hours of reserve battery capacity. We've even seen marine batteries that go up to 200 hours of reserve capacity.
Battery Size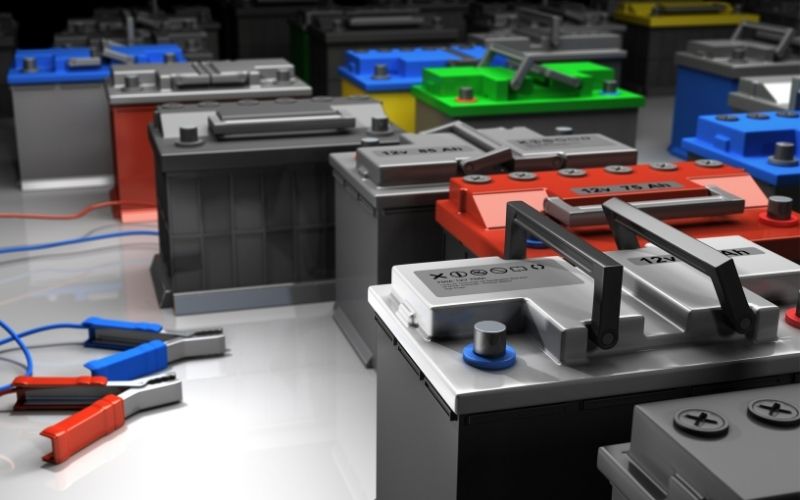 Typically, larger batteries offer high amperage and last longer. However, they can take up excessive space on the deck and be quite heavy.
If space is limited because you're taking on passengers, you may opt for a smaller battery.
In this case, you'll have to decide on what's more important to you: more space or longer battery usage.
Usually, you'll notice that the marine battery is categorized into different groups: 24, 27, 31, etc.
These group sizes display the physical dimensions of the battery case. Remember, the larger the battery size, the greater the capacity.
Pay attention to the group number or battery size to ensure you find one that fits your needs.
Weight
Lugging around the trolling motor battery around can be quite heavy.
If you have a lot of fishing gear and passengers to take on your boat, that could mean less weight available for the trolling motor battery.
Frankly, one of the most overlooked aspects of choosing a battery is the weight. That's because the weight on the boat's bow can significantly affect the ride and handling of your vessel.
Most deep cycle trolling motor batteries weigh between 60 to 70 pounds. If you choose lithium batteries, they will weigh less.
The amount of lead and electro light will determine a battery's weight. Depending on the amp-hours, the amount of lead in a battery will vary.
Generally speaking, the weight of the battery increases as the capacity gets higher.
Choosing the right battery weight depends on how much power you need to run your boat. For example, a canoe or kayak won't need much thrust. As a result, a 12 volt 55 amp hour rating that weighs only 40 pounds would suffice.
Wrapping Up
After carefully evaluating many deep cycle batteries in the market, we've concluded that the Chins lithium battery is the best option for Minn Kota trolling motors.
That's because they offer a wide selection of AH ratings to meet your trolling motor's power needs. Furthermore, it's lighter, lasts longer, and provides greater power than other batteries. Not to mention it charges fast via solar energy so that you can charge it on the go and fish all day long.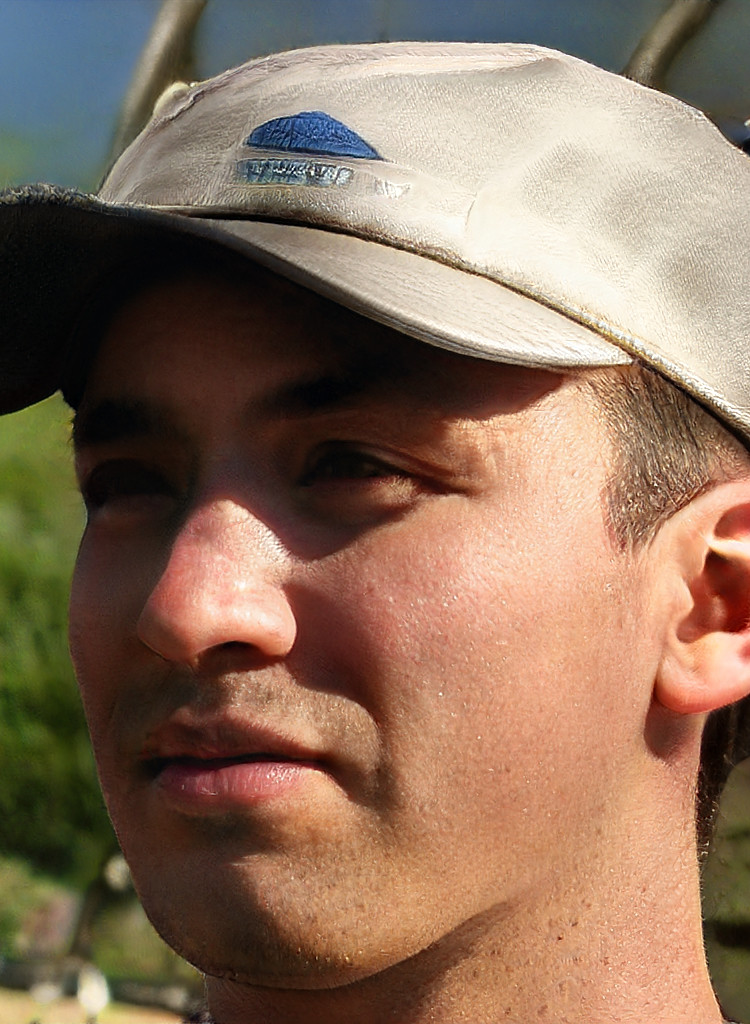 I created this site to help people – to help you – with your boat problems. Instead of helping one person at a time, I want this website to be the "one-stop-shop" for everyone's boating concerns. Read more.