Are you looking to buy a trolling motor? Do you know which one is good for you? It would be best if you considered buying a 24V trolling motor.
Yes, a 24V trolling motor is good for your vessel. A good motor gives you the ability to control the boat and steer it quickly across the waters. Once you have better control, you can enjoy a more extensive haul at the end of the day.
Every angler wants to get the right motor for their fishing boat. There are two types of motors 12V and 24V. The focus of this article is the 24V electric motor and the advantages that make it a better option for anglers.
Are 24V trolling motors good? It's time to find out!
What is a 24V Trolling Motor?
A 24V trolling motor is an electrical device you use to move and steer your boat while angling. The right place to mount it is on the ransom of the vessel. You can control it using a remote or your limbs, depending on the make.
Additionally, most 24V trolling motors are powered using batteries or gasoline and help you glide across the waters stealthily. Also, you can stick to one area for some time without the current pushing your boat away.
Furthermore, a 24V motor is reliable. The 24V motor has fewer circuits when you compare it to the 12V motor. That benefits the power supply since you won't need to worry about frequent short-circuiting. If a short occurs, the whole trolling motor shuts down.
What is the advantage of a 24V Trolling Motor?
Is a 24V motor good for your boat? One way to answer this is by learning the advantages of this trolling motor. That way, you can better appreciate its abilities, right. Among the top advantages to note are:
1. Smaller Wire Gauge Requirement
The first advantage of choosing a 24V trolling motor is that it needs a small wire gauge to function correctly.
A 24V trolling motor needs half the thickness wire when you place it side by side with a 12V one. That leaves some significant amounts of money in your pocket when you have a longboat.
2. Better System Performance
A 24V trolling motor uses fewer amps to thrust the boat forward. It uses precisely half resulting in better performance. All parts remain at a lower resistance level and don't heat up unnecessarily.
At the end of the day, your motor lasts longer due to less temperature and resistance damage.
3. You can Fish Anywhere
At times you want to venture to parts that aren't calm when fishing. But, you can only maneuver with the right trolling motor.
Since a 24V trolling motor produces a better thrust power, it's more suitable for such conditions. It uses fewer amps which helps bring more thrust and power to the boat.
4. Parts Availability
You don't need to worry about where to find the different parts. Quick research online reveals a whole host of retailers selling the right parts for the motor. And most are affordable, so you won't need to dig deeper into your pockets.
5. Easy to Make Battery Banks
A 24V battery isn't easy to find in the market. But that shouldn't send you into a panic since you won't miss any angling action. All you need is to create a battery bank using two 12V batteries.
Typically, a battery bank can power a 24V trolling motor for a long time. However, be sure to check if it is possible to do so before buying the motor.
6. Charge Step Down Capabilities
It's not possible to step up a 12V motor when necessary. That's one of its significant shortcomings that make many anglers prefer the 24V trolling motor.
When you have a 24V trolling motor, you can step it down to a 12V. All you need is a charge controller, and you are in business.
7. Remote Control
While most motors still use hand or foot control, a 24V motor relies more on the remote control. All you need to steer or anchor the boat is the touch of a button.
With the 24v motor, you can sit back at the other end of the boat and maneuver the waters with ease.
How Long Will a 24V Trolling Motor Last?
Most 24V trolling motors run on battery power. It means you need to charge the battery after running it for some time. But, the question remains, how long does a 24V trolling motor last?
The simple answer is it can last up to 10 hours. However, the duration can extend to more hours or some days. It depends on several factors:
The number of times you use the 24V trolling motor while angling.
The size of your angling vessel
The speed you need at the moment for the best experience.
These three factors can determine how long the 24V trolling motor lasts. But, get it checked if it's functioning well and runs out too fast.
What is the Best 24V Trolling Motor?
After gathering the necessary information about the advantages of the 24V motor, you can check the features of some motors.
Below are three 24V trolling motors.
1. Minn Kota Riptide Power Drive 24V Trolling Motor
No products found.
Features
Brand: Minn Kota
Power source: Battery
Type of water: Saltwater
Voltage: 24V
Max. Thrust: 70lbs
Length of shaft: 54"
Description
Minn Kota brings you this 24V trolling motor that you can take to saltwater without worrying about corrosion. All parts have a generous coating of anti-corrosion material. Plus, the electrical parts are enveloped, guarding against the saltwater.
The 24V motor has a 54-inch shaft and 70lbs thrusting power. The shaft is durable since Minn Kota uses top-quality composite materials to make it.
You get a two-year warranty. During that period, you can return the motor if it doesn't function as expected. It comes with a battery meter that you can use to test the motor by pushing a button.
Plus, you get an additional digital meter to maximize the trolling motor. It's a better motor for trolling different water since it's quiet but powerful with a maximum thrust of 70lbs. All you need is the remote control to guide it along.
2. Motorguide 80FW Xi5 24V Trolling Motor
Last update on 2023-12-05 at 16:17 / Affiliate links / Images from Amazon Product Advertising API
Features
Brand: Motorguide
Power source: Battery
Type of water: Saltwater
Voltage: 24V
Max. Thrust: 80lbs
Length of shaft: 54"
Propeller: 3-blade
Description
The Motorguide wireless 24V trolling motor beckons every angler thanks to its advanced features. You can sit back at the other end of the boat and still steer with ease. It comes with remote control plus advanced GPS capabilities and firmer spot anchoring.
It's suitable for saltwater use as it has features guarding against corrosion. The whole construction of the trolling motor consists of corrosion-resistant materials. Plus, the electrical parts remain neatly tucked away, preventing water damage.
You can check out the stow and deploy capabilities that Motorguide includes in the motor. That will enable you to pick a spot and stow for some time with ease. The function ensures you remain in one spot.
Steer the vessel using the 54' shaft that's durable and sturdy. The 24V motor has a thrust power of 80lbs plus a 3-blade propeller. You can reach top speeds with ease or move as slow as you need.
3. Caroute N300-24V 160Lb Electric Trolling Motor
Last update on 2023-12-05 at 16:17 / Affiliate links / Images from Amazon Product Advertising API
Features
Brand: Caroute
Power source: Battery
Type of water: Saltwater
Voltage: 24V
Max. Thrust: 160 pounds
Length of shaft: 36"
Description
For a smaller vessel, get the Caroute N300 trolling motor. It's a 24V device that delivers a thrust power of 160 pounds. The input power goes as high as 2000W, and it has a higher thrust capability when you need it while angling.
The 24V battery lasts longer and has a higher range-ability than most electrical trolling motors. Caroute uses aluminum to make the transom mount, plus many other stainless steel parts. It guards against corrosion when you head to salty waters.
It reaches a maximum amp of 80 and a top speed of 1500RPM. The stainless steel shaft is sturdy and reaches 36". You can use one 24V or two 12V batteries to power it. You can reach a run time of up to 40 hours out in the open waters at a slow speed.
On the other hand, full-speed run time is up to a maximum of 2 hours. However, the trolling motor offers variable speeds to choose from while angling. The good news is it comes with simple instructions to follow when you want to use it for the first time.
In Conclusion
Angling requires the best trolling motor. When you get one, you can easily maneuver different waters with more ease.
Are a 24V trolling motor good? Yes, because you can even venture out into salty waters and give you better steering capabilities. Most 24V trolling motors have better anti-corrosion properties plus more thrust power, reaching up to 80lbs. Not forgetting, you can use two 12V batteries in case you don't find the 24V.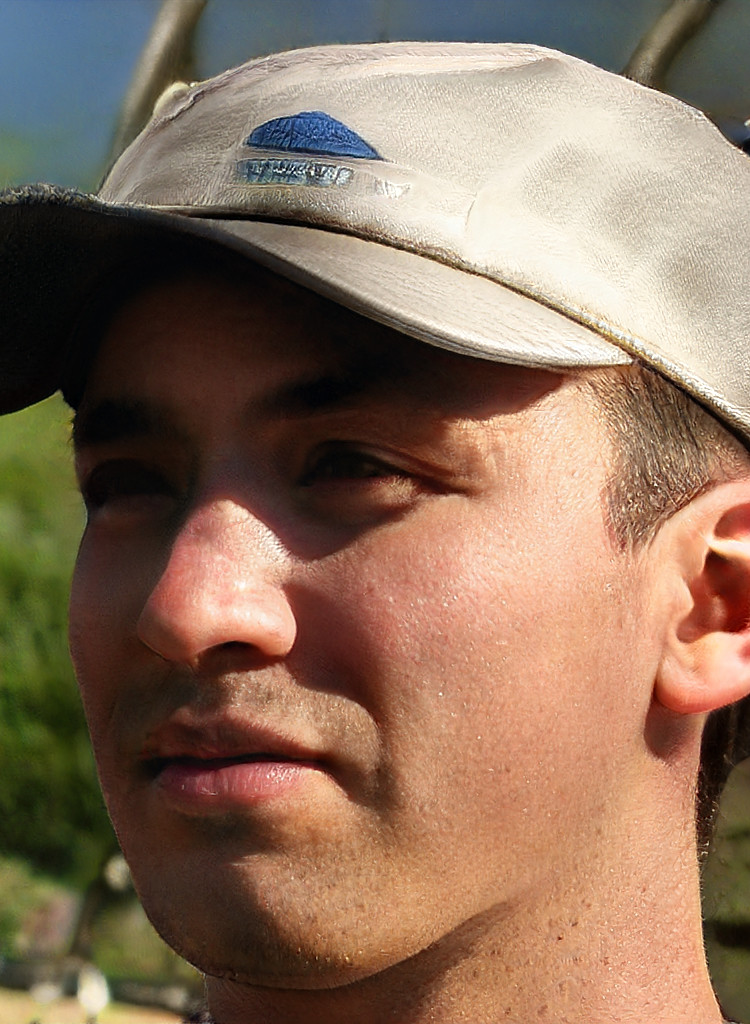 I created this site to help people – to help you – with your boat problems. Instead of helping one person at a time, I want this website to be the "one-stop-shop" for everyone's boating concerns. Read more.