You're probably familiar with the standard 12V marine battery. Perhaps you've even used this type of battery to power your trolling motor, your lights, or other electrical systems on your boat.
But is the 12V battery your only option? Is there a larger battery, a 24V battery, that could be used to power more systems or larger trolling motors?
In short, do they make a 24V marine battery?
Can this type of battery be used for trolling motors?
What are some of the best 24V marine batteries on the market?
And what are some alternatives for using a 24V battery?
Great questions! In this article, we'll spend some time exploring the answers and discussing everything you need to know about 24V marine batteries.
Do They Make a 24V Marine Battery for Trolling Motors?
The first and most obvious question is whether they even make 24V marine batteries. Is such a battery available on the market, and can you use it for your trolling motor?
The good news is yes, 24V batteries do exist and are widely available for purchase.
24V deep cycle marine batteries are the best option for trolling motors and many other marine applications, as they can be deeply discharged again and again without sustaining damage.
So, why use a 24V battery? Let's talk about some reasons why you may want to invest in this type of battery in the first place.
You have a large trolling motor: Some large or complex trolling motors, such as Minn Kota's Ulterra model, have 24V systems. To be able to use these types of trolling motors, you will either need multiple smaller batteries or a single 24V battery.
You are running multiple systems off one battery: Even if you only have a 12V trolling motor, you may have other systems you would like to power off a single battery–fishfinders, for example, or lights or radios.
Having a larger battery will enable you to power more electrical systems off that one battery, which in turn will free up more space in your boat.
You want to save space: If you have to use multiple smaller batteries to get the same amount of power as you would get from one 24V battery, then all those extra batteries are going to take up a lot of space.
On the other hand, if you use just one 24V battery, you will have more room in your boat for storing other items.
Sounds pretty good, right? But are there any drawbacks of 24V batteries? Let's take a look:
They are expensive: As you might expect, 24V batteries cost quite a bit more than 12V batteries.
This is, of course, due to the extra voltage and the fact that they are larger than 12V batteries, but it is also because most 24V batteries are lithium iron phosphate batteries. These are some of the highest-quality batteries you can get, but they are very costly.
There are fewer options available: As noted above, most 24V marine batteries are of the lithium iron phosphate type. What if you want a 24V lead-acid, AGM, or gel battery instead? These are available, but you may have to search a little harder to find them.
Top 24V Marine Batteries for Trolling Motors
If you're looking for a 24V battery, you may be wondering where to start. How can you know which ones are the best brands and the best value for the money? Which 24V batteries are worth the money you'll be spending on them?
Let's take a look at some of the most popular 24V batteries and compare their pros and cons.
1. Ampere Time Lithium Battery
Sale
Last update on 2023-09-26 at 08:57 / Affiliate links / Images from Amazon Product Advertising API
This Ampere Time 24V lithium battery is a great choice for various applications, including use with trolling motors and other boat functions. The battery weighs 48 pounds and is roughly 20 by 10 by 9 inches.
This battery has an amp hour rating of 100 and a 10-year warranty. It is rated for up to 8,000 charge-discharge cycles, and it can be discharged up to 95 percent of its total capacity without becoming damaged.
This battery's impressive run times, lifespan, and the fact that it is waterproof making it an excellent choice for various marine uses. Its primary drawback is that it has no low-temperature cutoff, so it can't be used in cold temperatures.
Pros:
Long lifespan
10-year warranty
Deep discharge rating
Cons:
No low-temperature cutoff
2. CHINS Lithium Battery
Sale
Last update on 2023-09-26 at 08:57 / Affiliate links / Images from Amazon Product Advertising API
This 24V lithium battery by CHINS is also good for various uses, including marine applications. It is slightly larger than the Ampere Time battery mentioned above. It weighs 51 pounds and is roughly 21 by 10 by 9 inches.
This 100 amp-hour battery boasts a lifespan of more than 2,000 charge-discharge cycles. One of its main features is its battery management system, which prevents the battery from both overcharging and over-discharging.
It also has a built-in high-temperature cutoff feature to prevent it from overheating. Unfortunately, it doesn't have a low-temperature cutoff. Some customers have had trouble getting this battery to hold a charge after frequent use.
Pros:
Battery management system prevents overcharging and discharging
High-temperature cutoff prevents overheating
Relatively good lifespan
Cons:
No low-temperature cutoff
Trouble holding a charge as the battery ages
3. LOSSIGY Lithium Battery
Last update on 2023-09-26 at 08:57 / Affiliate links / Images from Amazon Product Advertising API
This 24V battery is from the brand LOSSIGY. It is a multi use deep-cycle battery rated for 200 amp hours, meaning that it will power your 24V trolling motor for twice as long between charges as both of the 100 amp-hour batteries reviewed above.
This battery is significantly heavier than both of the above batteries; it weighs 95 pounds, and its dimensions are roughly 21 by 11 by 9 inches. Like the above batteries, it has a long lifespan, as it is rated for up to 7,000 charge-discharge cycles.
This battery has a battery management system to keep it from overcharging and over-discharging. It has an impressively deep discharge capacity, as it can be discharged safely from 90 to 95 percent.
This battery also comes with a 5-year warranty. Its main drawback is that it sometimes tends to undercharge.
Pros:
200 amp-hour rating allows these batteries to provide power for longer periods of time
Long lifespan
5-year warranty
Cons:
Sometimes the battery doesn't fully charge
Alternatives to 24V Marine Batteries
So, what if you don't have a 24V battery and don't want to spend the money for one? Are there any ways to meet your boat's power needs without one?
The best alternative to buying a 24V battery is to use two 12V batteries. If you don't have them already, you can sometimes save money by buying them in 2-packs .
But what are the benefits of using a pair of 12V batteries over a single 24V battery? Let's find out:
12V batteries save money: You can buy a 2-pack, as noted above, but even if you buy them separately, investing in a set of 12V batteries often costs less than investing in one 24V battery.
This is because they are smaller and generally cheaper to make, and you can find many different kinds of 12V batteries–including lead-acid, the cheapest kind–quite easily.
They give you more options: While most 24V batteries are of the expensive lithium variety, 12V batteries are readily available in all types–lead-acid, AGM, gel, and lithium. You can easily choose whichever type fits your needs and budget.
They work just like a 24V battery: When wired together in series, two 12V batteries will produce the same amount of power as one 24V battery. There is no need to worry about whether they will work as well as a 24V battery because they will work in the same way.
So now you may be wondering, what are the drawbacks? Nothing in life is perfect, so why might it be better in some cases to choose a 24V battery over two 12V batteries? Let's take a look:
Two batteries will take up more space: 12V batteries are a little smaller than 24V batteries, but having two of them will still take up significantly more space in your boat or battery compartment than a single 24V battery would.
There is more wiring involved: As noted above, 12V batteries must be wired together in series. While there are plenty of tutorial videos to help you learn how to do this, some boaters may find it easier to skip this step by installing a single 24V battery.
How to Properly Wire 12v, 24v & 36 Volt Trolling Motor Batteries In Your Boat (Series vs. Parallel)
Conclusion
24V marine batteries can be expensive, but they can save space and hassle over installing multiple smaller batteries on your boat.
Hopefully, after reading this article, you'll have a better grasp of the types of 24V batteries available, as well as the pros and cons of using them.
Happy fishing!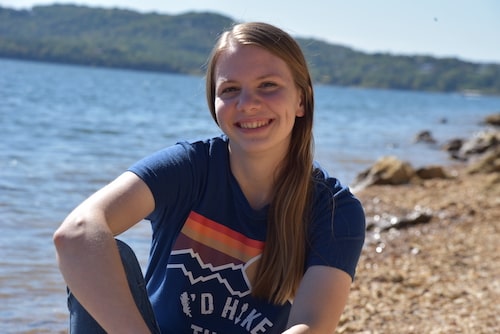 Sarah Hood has been writing for Anchor Travel since 2021. When she's not writing, she enjoys cooking, singing, and spending time in the great outdoors.