So you need to repaint the bottom of your boat.
You've heard that antifouling paint is the best product for the job. After all, antifouling paints are made with copper compounds to prevent algae and other marine organisms from growing or latching onto your boat.
But here's the thing: there are a lot of antifouling paints on the market. How do you know which one you should use?
Keep reading.
In this article, we'll take a look at some of the best antifouling paints out there. We'll discuss the ideal uses as well as pros and cons of each one.
Are you ready to get started?
Top 3 Picks for You
Table could not be displayed.
Antifouling Paint Reviews
1. Rust-Oleum Boat Bottom Antifouling Paint
This hard antifouling paint is a cost-effective product for boaters who are always out on the water. Made by the popular brand Rust-Oleum, this paint will work for all non-aluminum boats.
The active ingredient is cuprous oxide. This causes the paint to gradually release enough copper to prevent algae, barnacles, and other types of marine buildup common on boat bottoms.
The paint works best on boats that spend a lot of time in the water. It is not commercial grade, but it's excellent for boating enthusiasts who want a good deal on a quality product.
For best results, at least two coats of the paint should be applied to the boat bottom. You will need to wait about 4 hours between coats and 16 hours before taking it out on the water. It's also best if you launch within two months after applying the paint.
The paint comes in a quart-sized can, which is enough to adequately coat about 110 square feet. It can be applied over most other antifouling paints and creates a protective seal over older layers. Be careful when applying, as it is difficult to clean up if it gets spilt.
What We Like:
This antifouling paint is inexpensive and great for personal use.
It works by releasing copper slowly over time to prevent buildup.
It's great for all non-aluminum boats.
What We Don't Like:
This paint is hard to clean up if you spill it.
2. 1st Marine Products Coastal Copper 250 Antifouling Paint
1st Marine Products Coastal Copper 250 is an excellent choice for those who prefer ablative paint over hard paint.
The paint provides quality protection in moderately-fouling water conditions. It self-polishes over time to create a smooth bottom surface.
This paint is useful for all types of boats except aluminum. It is easy to apply, spreads conveniently over older layers of antifouling paint, and works best in saltwater.
With cuprous oxide as the active ingredient, this paint works much like most other antifouling paints. It's best to apply 1-2 coats and is most effective on boats that are left in the water most of the time.
This commercial-grade paint comes in a gallon size and is extremely cost-effective. However, it is not as long-lasting as other antifouling paints and may need to be reapplied throughout the season.
What We Like:
You get a lot of paint for the price.
The gallon-size quantity makes it perfect for larger boats.
This paint works for all boat materials except aluminum.
What We Don't Like:
This paint is advertised as multi-season, but in reality you may have to reapply it 2-3 times in a single season.
3. TotalBoat JD Select Antifouling Paint
TotalBoat's JD Select is one of the best antifouling paints because it is effective, versatile, eco-friendly, and comes from a well-established brand. If you're willing to pay a little extra for a truly well-rounded and high-quality paint, this may be the product for you.
As usual, this antifouling paint utilizes cuprous oxide as the active ingredient. But unlike most other antifouling paints, it is water-based instead of solvent-based. This not only makes it better for the environment but makes it easier to clean up if it spills.
This paint works best for fiberglass and wood boats but can also be used on primed steel. As an ablative paint, it gradually wears away with exposure to the water, reducing paint buildup and constantly exposing fresh copper to keep the barnacles and algae from growing.
To apply it to your boat bottom, simply brush, roll, or spray on 1-2 coats. If necessary, you can thin it with water beforehand. Depending on the outdoor temperature, you can reapply in as little as an hour and a half and launch in as little as 6 hours.
This paint comes in both quart and gallon sizes. One gallon will cover up to 500 square feet. It is highly effective in low- and moderate-fouling water conditions.
What We Like:
The water-based formula is easy to clean and erodes slowly to prevent paint buildup.
This paint is very easy to apply and dries relatively quickly.
It comes in both quart- and gallon-sizes so you only buy what you need.
What We Don't Like:
Some boat owners may find this paint a bit pricey.
4. Interlux Fiberglass Bottomkote NT Antifouling Paint
The Interlux Bottomkote is a unique antifouling paint that combines the best aspects of both hard and ablative paints.
The Bottomkote provides durability and a long-lasting coat like other hard paints, but slowly washes away over the course of a season to prevent the paint from building up.
This paint utilizes a "dual-resin" approach to make it last longer than regular ablative paint. It is self-polishing, meaning it goes on a bit unevenly but smooths out in the water over time.
This antifouling paint is a great choice for power boats and sailboats, but it also works well for any non-aluminum boat.
You will need to apply about 2-3 coats for it to be the most effective. You can brush, roll, or spray it on.
The paint comes in 1- and 3-gallon sizes, so it's best for larger boats or if you have multiple smaller boats to paint at once. It works well in all water types: fresh, salt, and brackish.
What We Like:
It's a cross between hard and ablative paints, so you get the best of both paint types.
It comes in large quantities.
It provides great value for the price.
What We Don't Like:
It doesn't go on very smoothly or evenly.
Interlux - Fiberglass Bottomkote NT - Antifouling Paint
5. TotalBoat Outdrive AF Antifouling Paint
Finally, an antifouling paint for aluminum boats! TotalBoat's Outdrive AF is copper-free, making it a perfect choice for aluminum hulls, outboards, and outrives.
The active ingredient in this paint is tralopyril, an organic substance that prevents slime, algae, and barnacles from growing on your boat without harming the aluminum.
Though this paint is used primarily for aluminum, it is also good for boats made from other metals. It dries quickly and allows you to launch as soon as two hours after applying the last coat.
Another great thing about this paint is there is no maximum time for drying, so if you don't go out on the water very often, the paint won't necessarily become less effective.
Apply the paint using a brush, roller, or sprayer. It takes only 1-2 coats to provide the ideal protection for your boat bottom.
This paint comes in quart-sized cans which provide 100-125 square feet of coverage each. It's a bit pricey for the amount you get, but it's one of the most effective antifouling paints for aluminum boats.
What We Like:
It's an antifouling paint that won't harm aluminum boats or boat parts.
It dries extremely fast.
It has no maximum time limits for drying.
What We Don't Like:
It's slightly expensive for the amount of paint you get.
Table could not be displayed.
Final Verdict
And there you have it.
After reviewing the five antifouling paints above, you may still be wondering which one to choose from the list.
It really depends on a number of factors, such as the type of boat you have and how much you're willing to pay.
But if you're not sure, we recommend going for the Interlux Fiberglass Bottomkote.
This is our top choice for the best antifouling paint because it combines the best characteristics of hard and ablative paints, works well for most boats, and gives you the greatest value for the money.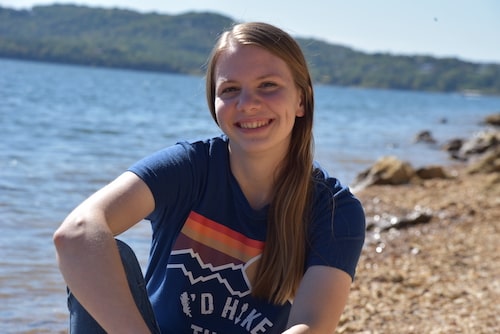 Sarah Hood has been writing for Anchor Travel since 2021. When she's not writing, she enjoys cooking, singing, and spending time in the great outdoors.