Whether by choice or accident, there's always the chance you could end up in the water. If you're in deep waters, it can be difficult to get yourself back onto the boat.
This is where boat ladders come into play. They allow you to climb back up onto your inflatable boat easily without tipping the boat and capsizing.
Inflatable boat ladders are quite uncommon, which is why we scoured the market to find you the best inflatable boat ladder. Here's the top five we've found!
Top 3 Picks for You
Table could not be displayed.
Best Inflatable Boat Ladders
Boat ladders should be sturdy, long, and easy to use. These five ladders are well-built and designed to be a great tool for rescue situations.
1. Flyastar Inflatable Boat Boarding Ladder
The Flyastar is a boat ladder specifically designed for inflatables. It has two clips to attach onto the side of your boats easily.
Instead of loading up a bulky aluminum ladder that likely won't fit onto your inflatable boat, rope ladders roll out for easy deployment.
Their ropes are made of UVA and UVB-resistant nylon to prevent wear and tear from the sun rays. The length of the rope seems to be a good length at about three steps.
This is long enough for a person to grab onto the bottom without hanging to the sides of the boat.
Pros:
Easy to deploy and roll-up to store
Made of nylon that is both UVA and UVB resistant
Great rescue too for kayaks and inflatables
Very lightweight
Available in three colors
Cons:
Some customers question the durability to handle a lot of weight
2. Pactrade Marine Boat Ladder and Storage Bag
For those who are frequently in very deep waters, the Pactrade Marine boat ladder is for you. This ladder is five steps which are quite long to allow users to climb up easily.
We're quite impressed with the overall sturdiness of the boat ladder. Each step has a firm grip and uses an anti-slip material to prevent sliding.
According to the manufacturers, it can support up to 260 pounds, so most people should climb on without tipping the whole ladder off the boat.
The color of the ladder is bright orange and yellow, which enhances the visibility to see the ladder while underwater.
For the price that you're paying for, we're quite impressed with the quality and features. The only downside is that the height of the ladder isn't adjustable.
Pros:
Bright orange and yellow colors for increase visibility
Suitable for inflatable boats and kayaks
Five-step ladder to help people in deep waters
Includes a convenient storage bag
Ladder capacity is 260 pounds
Cons:
Ladders that are too long can cause a person to lose balance
3. Three-Step Rope Ladder
The three-step rope ladder is a compact ladder that can be easily hung over a handle or looped through a handle.
This ladder can be placed on any part of your boat, making it quite versatile to use.
Overall the ladder measures 2.5 to 3 feet long, which is a good length for inflatables. However, the manufacturer has an option to add more steps if needed.
Each step is quite sturdy, which makes it very safe to climb. Like the other ladders, this one can easily be rolled for deployment and storage.
The only downside of this ladder is that it seems relatively pricey compared to the other boat ladders online.
Pros:
The three-step ladder is a good length for inflatable boats
It easily hangs onto any rail or handles on the sides of the boat
Available in three colors
It takes up minimal storage space
Rope is sturdy
Cons:
Rope ladders tend to hang on the side of the boat
4. Baoblaze 2 Step Boarding Ladder
What separates the Baoblaze ladder compared to others is that it is fully adjustable. The rope ladder can be adjusted from 83 to 130 cm, 32 to 51 inches.
This adjustment allows users to set the right height of the ladder based on their inflatable.
Usually, ladders that are too short will make it difficult for the person to grab onto the ladder.
A rope ladder that is too long can sag onto the side of the boat, which can cause you to be off-balance while climbing.
Each step has some treading making it convenient to climb without slipping off. We like Baoblaze has one of the more affordable and functional ladders for inflatable boats.
Pros:
Orange color for better visibility when rescuing someone
The height can be adjusted
The ladder is corrosion resistant which is ideal for saltwater environments
The ladder is designed for RIBs and inflatable boats
Made with heavy-duty polyester flat webbing to allow people to step onto it securely
Cons:
Only two steps, which may not be long enough
The MagiDeal boat ladder is similar to the Baoblaze in that it's also height adjustable from 83 to 120 cm.
In addition, the ladder is corrosion-resistant, meaning that it can be used in saltwater conditions without damage.
In most cases, capsizing and drowning happen in coastal areas that usually contain saltwater.
The ladder itself is made from heavy-duty polyester, and each step has a flat webbing making it easy for users to climb onto. However, to ensure that the ladder can handle your weight, you'll need to ensure that the fixing point is strong. For example, you can use any hook on the transom of the boat.
Pros:
Perfect for inflatables since larger ladders won't fit on smaller boats
The rope ladder is a height-adjustable to meet your needs
Uses high-strength polyester webbing to handle a person's weight
Fairly inexpensive
Corrosion-resistant for saltwater use
Cons:
Blue color doesn't provide the best visibility in waters
Why Do I Need an Inflatable Boat Ladder?
Most people don't realize that getting onto a boat is much harder than you think. Even if you have a strong upper body, the boat's sides aren't designed to be climbed onto.
Also, since inflatable boats are quite light, pulling the boat down can tip it over.
The boat ladder turns this problem into an easy solution. The best ones can easily be attached to your kayak and quickly deployed.
Boat ladders can also be a great tool for rescuing another passenger who has fallen off the boat.
What Do You Need to Consider When Buying a Boat Ladder?
For inflatable boat ladders to be effective, they must extend well below the water level.
The best boat ladder will depend on various factors such as the space you have available, your weight requirements, and how big your inflatable boat is.
All of the products above are high-quality products, so it's mainly a matter of preference.
Table could not be displayed.
Conclusion
Every boater should have a safety kit when going into the waters.
In the safety kit, boat ladders are an essential item because it helps to rescue your passengers and prevent them from drowning.
Rough waters can easily have your boat swept up, so it's always important to keep a boat ladder in place.
We hope that this article has helped you find the best inflatable boat ladder for your situation.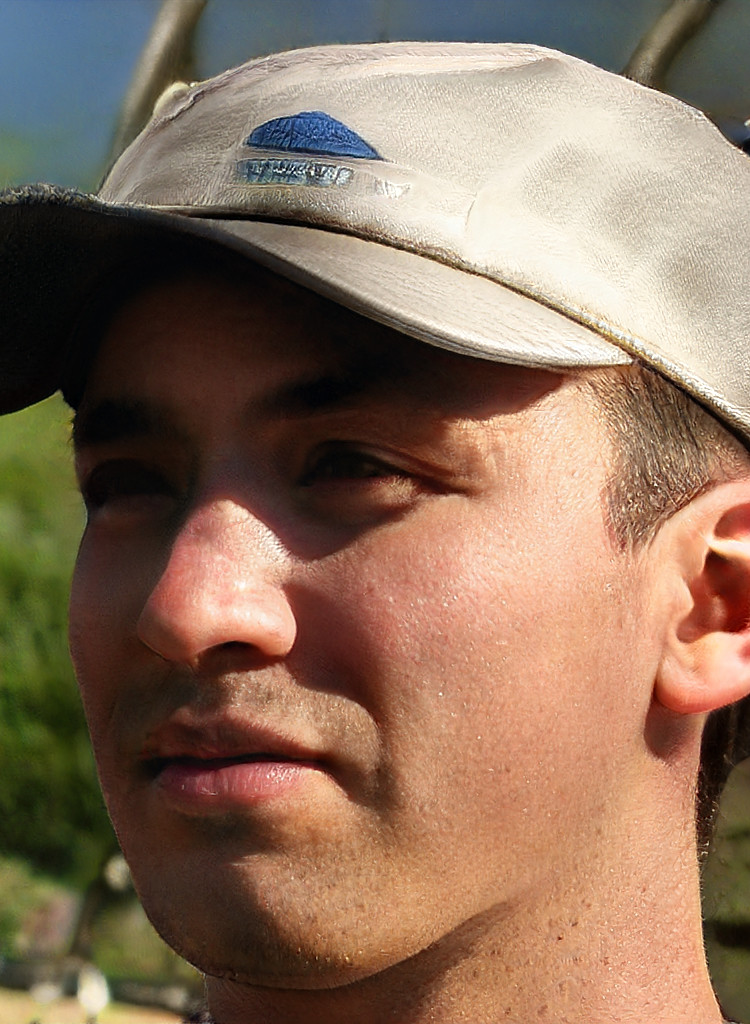 I created this site to help people – to help you – with your boat problems. Instead of helping one person at a time, I want this website to be the "one-stop-shop" for everyone's boating concerns. Read more.