So you've finally purchased your RIB boat, congratulations! But have you ever thought about naming your boat?
Throughout history, there have been infamous boat names that have struck a chord and made their mark. They've played a pivotal role in milestone events such as expeditions and battles.
Some of these inspiring names include USS Arizona, Titanic, Mayflower, USS Missouri, Santa Maria, etc.
A boat's name can tell you a lot about its owners, such as their life's purpose, philosophy, love life, and passions. Or it can just be a wacky name that gets a few chuckles here and there.
Almost nobody ever talks about boat names. That's why we're here to tell you whether you should name your RIB boat, how to name it (if that's what you choose to do), and examples of good RIB boat names.
Should I name my boat?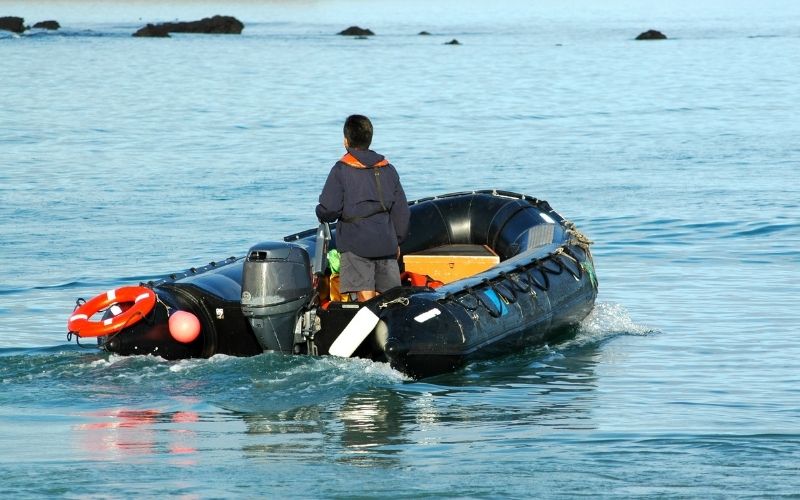 Whatever your intended purpose for your RIB boat, it's got to have a name. The name you choose for your RIB boat will become your legacy out in the waters.
Your RIB boat will be something you look after and take special care of, like a pet or a child.
As a captain of the boat, you'll build a special relationship with it. You and your boat will encounter many adventures at sea. Furthermore, you'll both look out for each other.
Having a name makes it much easier to complain, congratulate, question and curse at your boat.
Once the name sticks, it'll be difficult ever to use the factory title again.
Naming your inflatable dinghy means that the boat will take on the character of the owner. It's an extension of the owner because it usually says something about the owner.
It could describe their loved ones, hobbies, passions, professions, or even wittiness.
Furthermore, it's much easier to communicate with others when talking about your boat. For example, if you're taking your boat to lake Michigan, you wouldn't want to call it by its registration number.
If its name were Titanic, you would say, "I'm taking Titanic to Lake Michigan this weekend."
Not to mention naming boats has been a long-standing tradition for boat owners. It's considered bad luck to leave your vessel unnamed.
There are many folktales and superstitions that go back for thousands of years that are rooted in beliefs that a boat must be named.
What are the rules for naming a RIB boat?
If you struggle to find the right boat name that displays your personality, we recommend following these rules. With these rules, you'll be able to come up with the perfect name that suits your personality and persona.
1. Keep it short and sweet
Your RIB boat name should be short and to the point. If possible, we recommend using only one word to make it more memorable.
The name must be easy to understand so that people can easily understand its meaning and remember it.
2. Boat's Appearance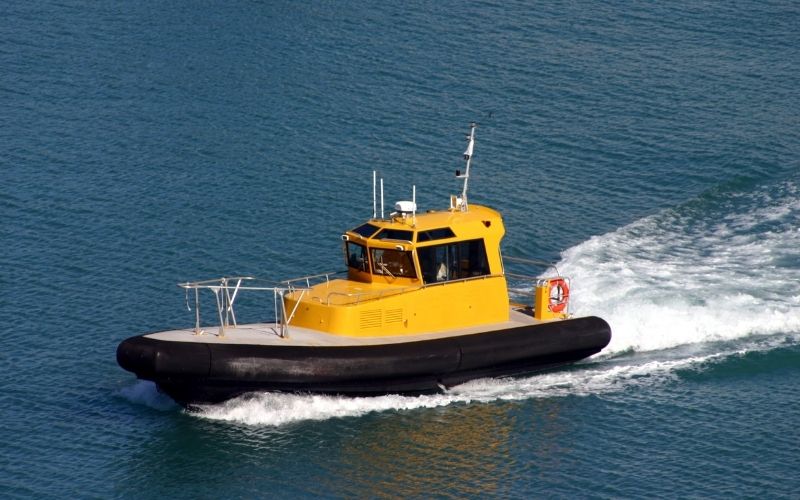 You may feel inspired by how a boat looks. For example, if you own a flat yellow hull, you may consider naming it Yellow Rubber Ducky. Consider its color, material, and other features.
3. Think of someone you're close to
Your RIB boat is more than just a vehicle that gets you from point A to point B. It signifies the escape and adventure you're about to embark on.
Most boat names are derived from close boats such as a significant other, beloved family pet, or some significance that you cherish.
Many male boat owners will name the boat after someone special in their life.
4. Represent your hobby or profession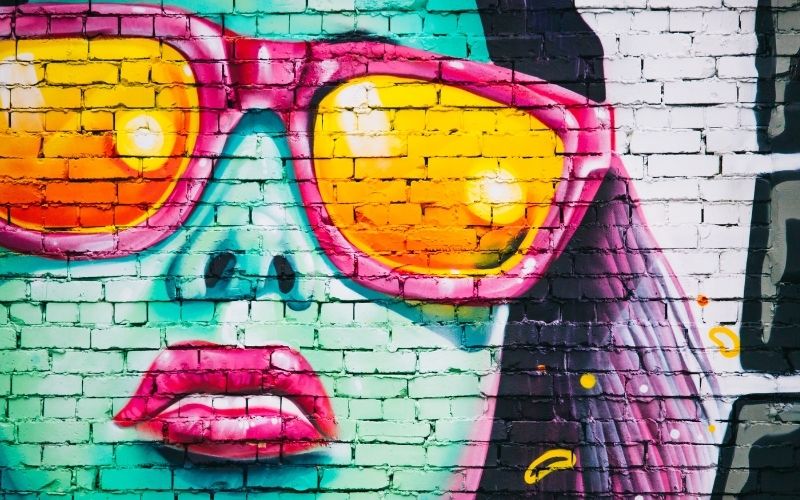 When coming up with a boat name, you should consider everything that defines you as a person, such as your hobby or profession.
If you were a lawyer, you might name your RIB boat something witty such as Miss Demeanor or Sea Trial. A police officer might name their boat Black Maria.
People in the medical profession may name their boat Doctor's Orders or Knot on Call.
You could also think of names that represent your hobby. For instance, a gypsy jazz aficionado could name their boat Django, or a clarinet player might name the boat Woodwind.
5. Use pop culture or comedy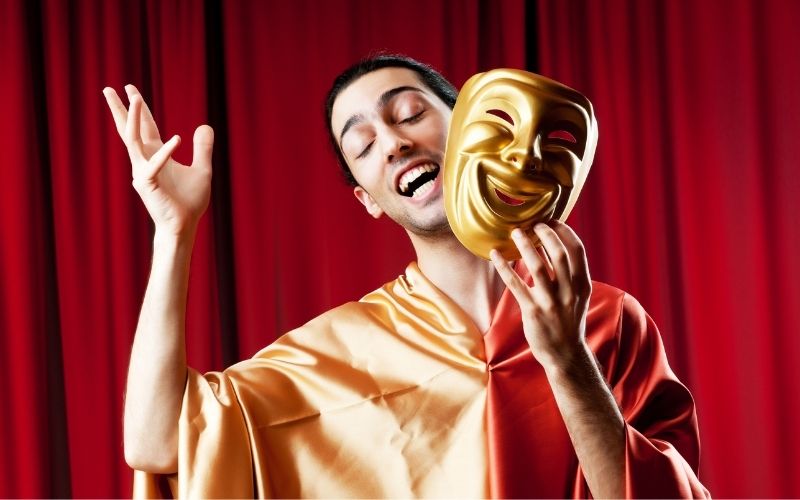 Maybe your hobby or profession doesn't excite you. Think of pop culture names that you can play off of. Many RIB boat owners may draw inspiration from popular films, books, or music collections.
For example, let's say your favorite movie is Forrest Gump. Perhaps you could name the boat Jenny.
It's fairly common for boat names to use hilarious puns to create a memorable boat name.
There are so many things you can play off of to make it funny. For example, you can name your boat, Fishcotheque, Oh My Cod, or The Codfather.
If you really can't think of something funny, you can opt for something safe. It's hard to go wrong when borrowing a name from a timeless classic. Ancient mythology is an excellent choice for a RIB boat name. This includes elemental gods such as Zephyr, Eurus, Zeus, Poseidon, and others.
6. Tell others about the boat names you're considering
Think about the reaction that you want others to have when they first hear your boat name. Should it be an inside joke that others should immediately understand? Or maybe it should be a touching tribute, which can cause a moment of silence.
See how other people react and evaluate whether it has the intended effect you were hoping for.
However, even though you should consider other people's opinions, you should go with your gut feeling. At the end of the day, it is your RIB boat, and ultimately, you have the final say.
7. Be patient
Like naming a newborn baby or a new car, names don't come to you right away. Often, they come to you while you're out and about doing another activity.
Maybe you're taking a shower or catching some bass at a pond. Eventually, a good name will come to you.
What are some good RIB boat names?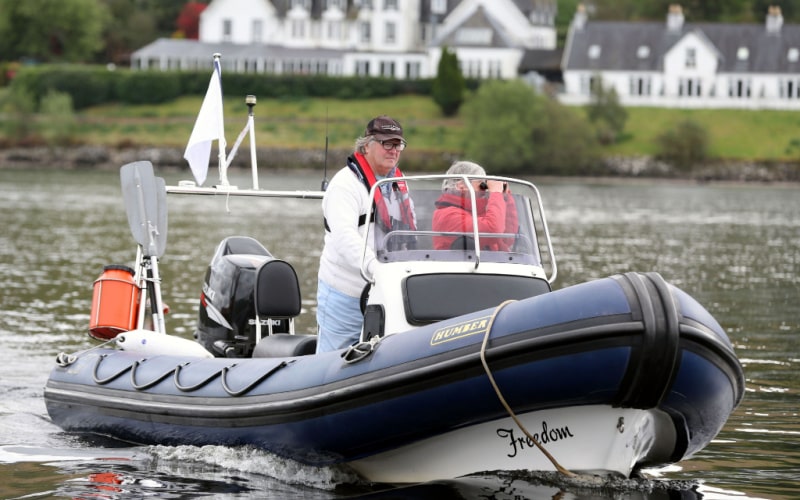 If you're stuck on trying to find the perfect name for your boat, you may need some inspiration.
Here are some of the best RIB boat names we've found:
Aquaholic
Boatox
Boatwiser
CTRL + ALT DEL
Pier Pressure
Prop a Sea
Yeah buoy
Sir Osis of the River
Carpe Diem,
Wicked Fishin
Lochness
Endless Blue
Twisted Reel
Ankle Buster
Stargazer
Sea Hawk
Ships 'bout to Get Real!'
Off the Hook!
Sea Ya Later
Gone With the Waves
What are some fun RIB boat names?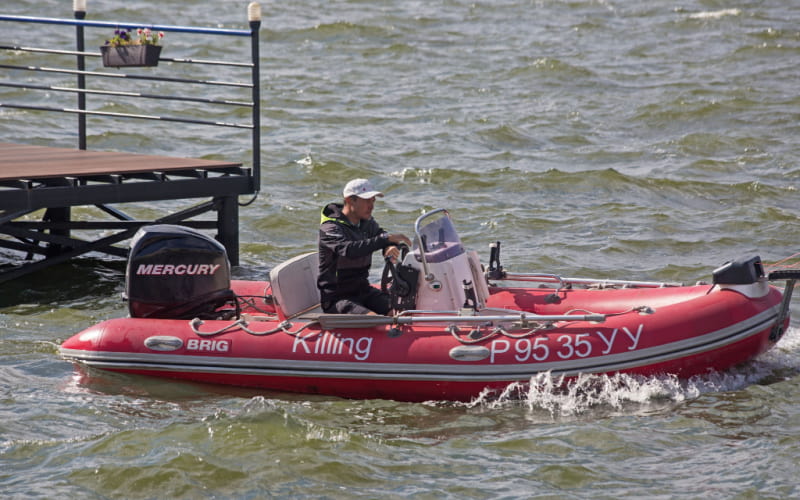 Boating is fun and helps to reduce stress! It should be a time for you to bond with your friends and family.
A funny boat name can create an inside joke between you and your companions. Not to mention, it is a great ice breaker when you meet new people.
Here are some fun RIB boat names that might make you chuckle:
Miss Conduct
Knot Workin
Mr. Tip-Sea
Fish Stalker
Vitamin Sea
Miss MyMoney
Swamp Donkey
Knot Too Shaby
Shore Thing
Fuelin Around
Gypsea
Happy Berth Day
Aboat Time
She Got the House
Nauti-Boy
Sea F O
Reely Mine
Ta-Keel-La
Moby Debt
Fish-n-Ships
Ship Happens
Cirrhosis of the River
Egg-ta-Sea
Crew Sin
Piece of Ship
Reel Reckless
Overbored
Safe Seamen
Just a Splash
Holy Ship
Get Shipfaced
Boaty McBoatface
The Crusty
How to Christen Your RIB Boat?
Once you've figured out a name, you may want to christen the boat with a ceremony. This is a fun way to welcome the new boat to the world and ensure safe sea adventures on the water.
The practice of boat christening dates back thousands of years ago.
Say a few words about the RIB boat and announce the new name. Then toast it with your friends and family to honor the boat's new name. Finally, break a bottle of champagne against the bow's boat to complete the christen process.
Consider Boat Lettering the New Name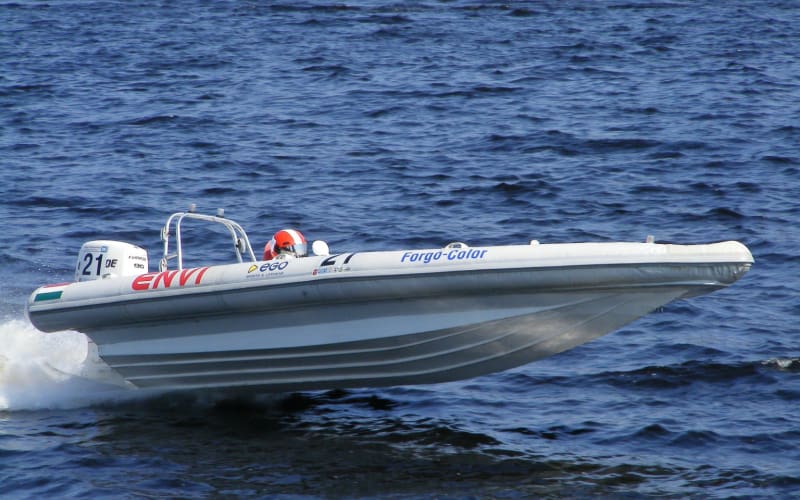 Be proud of the name you've given your boat. You can make the name official by adding lettering to the sides of the boat.
Even if it's only a leisure vessel, adding lettering to the exterior to the boat shows the world that you have something special.
It also instantly makes you stand out among other boaters.
There are many ways for you to add lettering, such as applying a new vinyl or painting it on the hull.
Some owners choose to use full wraps for the entire boat, while others use marine-grade stickers.
Conclusion
If you spend many hours out on the water, you may notice that many boats have a name on them.
In modern times, RIB boats are primarily named for communication and identification reasons.
In addition, they hold superstitious, traditional, and sentimental values.
We hope you've gained a lot of ideas and inspiration to help you come up with the perfect name for your RIB boat.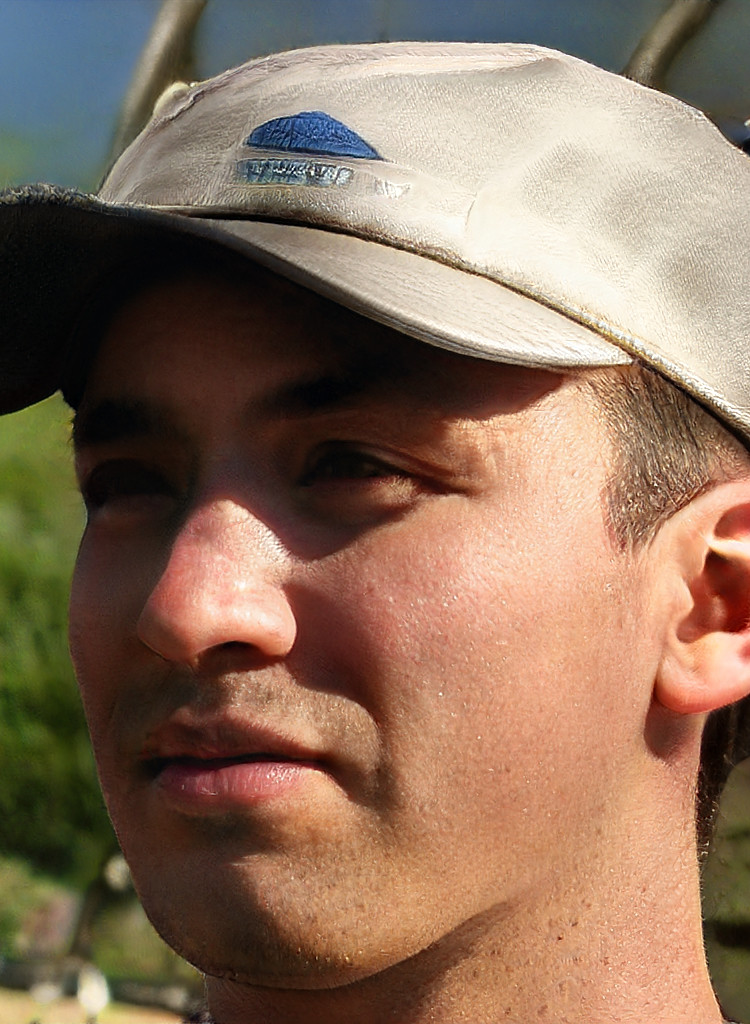 I created this site to help people – to help you – with your boat problems. Instead of helping one person at a time, I want this website to be the "one-stop-shop" for everyone's boating concerns. Read more.