Have you recently purchased a trolling motor or are you interested in knowing what it might take to get you one that you love? Maybe you're just interested in knowing more about these useful little motors in case you use one someday.
In fact, your reason for looking into trolling motor plugs doesn't matter. These are interesting boat and fishing accessories and you may find that they are perfect for you. Here's what you need to know so you can get the best trolling motor plug no matter what you need.
Trolling Motor Plug Buying Guide
Trolling motor plugs allow you to easily remove and store your trolling motor when you are not using it. If you don't always want the motor to be attached to your boat or you'd like to move it between boats sometimes, you'll want a plug.
Without a plug, you have to wire your trolling motor directly to your battery. While this is more than fine for making it work, it means that you cannot remove the trolling motor without undoing that wiring.
A plug solves these problems. You wire the plug receptacle into your boat, rather than the trolling motor itself. Then you wire the other end of the plug to your trolling motor. Exactly how this works will depend on the specifics of the boat, the motor, and the plug.
Once the wiring is complete, all you'll need to do is plug the trolling motor in when you want to use it and unplug it when you're done.
There are a few factors to consider when buying a trolling motor plug.
1. Compatibility
Make absolutely sure that the plug is made for your trolling motor. Some can use generic plugs, while others require a specific plug from the manufacturer. If you mess this up, you could damage both the trolling motor and your boat.
2. Waterproof
Make sure that any plug you purchase for use on your boat is waterproof. You would be surprised at the number of anglers who try to use one that isn't! This can damage both the motor and the boat, and it could also cause significant injuries to you or to any other people who try to use it.
3. Cost
Adding a plug to your trolling motor will cost both time and money. While many people decide that this cost is worthwhile, make sure that this is true for you.
In addition, if you don't have experience working with electrical components or you aren't comfortable working with electricity on a boat, you will need to hire a marine electrician. These people can install your plug for you, but it will add to the overall cost of the project.
Product Reviews
These are the best trolling motor plugs that we have found.
1. Battery Tender DC to DC Power Connector
The Battery Tender is the plug that anglers love. We've found this to be true, as we love them and use them and we see so many people recommending them everywhere we go. Battery Tender makes plugs that will work with nearly every trolling motor, and this is one of their best.
When you need a plug that is easy to configure no matter what motor you have, make this your first choice. It doesn't require any extra connectors – just the screw and lock that come already attached.
This plug will keep you going no matter what. It is made to maintain a sturdy connection even in rough waters or high winds. Because it is made of the best stainless steel, it also comes with a 5-year warranty, which should give you peace of mind.
If you never want to have to buy another plug again, get a Battery Tender today. It's easy to use and it will make your life easier out on the water, too. Install it soon to get the most out of your trolling motor.
What we like
What we don't like
The folks at Battery Tender expect you to know how to install a plug so this one doesn't come with directions.
2. Minn Kota MKR-26 Freshwater and Saltwater Motor Plug
This plug from Minn Kota is simple and straightforward, just like you need it to be. If you're looking for a basic plug that will last for a long time, investing in Minn Kota will never be the wrong choice. Anglers love this plug for all sorts of trolling motors, though, not just those from Minn Kota.
If you want a sturdy product that is seriously made to last, this is the plug for you. Don't let its simplicity con you: it's overbuilt in all the best ways.
Silver connections mean that the plug won't corrode. Take it out in saltwater, get it wet, do what you need to do and it will still work.
This plug will work for most anglers and is a great option if you're looking to invest for the sake of quality.
What we like
This plug is seriously waterproof, even in rough conditions on saltwater.
Minn Kota offers silver-plated terminals to guarantee your electrical connection will not corrode, no matter where or when you use the plug.
The plug works with a wide variety of power sources, as well, so you can always get the electricity you need.
What we don't like
This plug costs more than others, so it's not for you unless you're ready to invest in it.
3. Attwood Heavy-Duty Trolling Motor Connector
This heavy-duty option from Attwood is a great budget option. It's simple, straightforward, and should allow you to install and remove your trolling motor with ease.
Because of its universal design, you can use this plug with a variety of outdoor equipment. Plug it into a camper, use it to charge a battery, and more.
The plug comes with 3 wires, which makes it even more universal. While you won't use all three wires with most trolling motors, you can cap the third in case you need it for something else later.
If you need an inexpensive but quality plug option and you don't mind hunting down the female connector yourself, this option will work for you.
What we like
Wing tabs on the sides of the plug make this extra easy to remove, even if it gets stuck.
If you decide not to use this on your boat, it is also great with campers and other outdoor gear.
The plug works for either 12-volt or 24-volt motors.
What we don't like
This is just the male plug. If you want the whole system, you need to hunt around to find all the parts that will work for your boat.
4. Marinco 70A Trolling Motor Plug & Receptacle
When you need an affordable trolling motor plug that will work on any trolling motor up to 48 volts, this is the option for you. It comes with everything you need to install it and get it working well.
The watertight caps on this plug are aimed to make it completely watertight. Avoid complications with your electrical systems when you use them as extra precautions.
The plug comes with brass-plated electrical components, so the whole thing resists corrosion, too. Use it wherever you need it without worrying about his complication.
This is a basic plug that many anglers love. When you need something you can rely on for years, this is the option for you.
What we like
This system comes with everything you need to get it installed and get out on the water fast.
This plug works on systems up to 48 volts, so it should easily power your trolling motor.
Brass-plated electrical components resist corrosion, no matter where you use the plug.
What we don't like
The plastic cover on the male end of the plug is flimsy and does not keep the plug covered adequately.
5. Sierra International 12 Volt Male Trolling Motor Plug
If you want to build your own plug system from a variety of parts, this male plug could be one of the pieces you're looking for. It's easy to install and so many anglers love it.
The plug is specifically designed for a 12-volt trolling motor. If you want a power connector made particularly for your voltage rating, this is the one you've been looking for.
The plug comes with Sierra's Customer Satisfaction Warranty. If the plug is defective anytime during its lifespan, Sierra will replace it with a new one.
Get a reliable plug that will last for years when you buy from Sierra. Trust them to replace the plug if there are any problems.
What we like
Build your system just the way you like it when you add Sierra's other options to this male plug.
This plug is specifically built for 12-volt trolling motors.
The plug comes with Sierra's Customer Satisfaction Warranty.
What we don't like
Once again, you will need to hunt down the female plug and any other components you need.
Conclusion
The Battery Tender is, by far, the most popular plug among anglers, both those we know and those we have encountered online. It is known for making secure and long-lasting connections between battery and trolling motor so you won't have to worry.
Get yourself a solid plug for your trolling motor today and take yourself fishing soon. You'll have a great time and you won't have to worry about your trolling motor at all.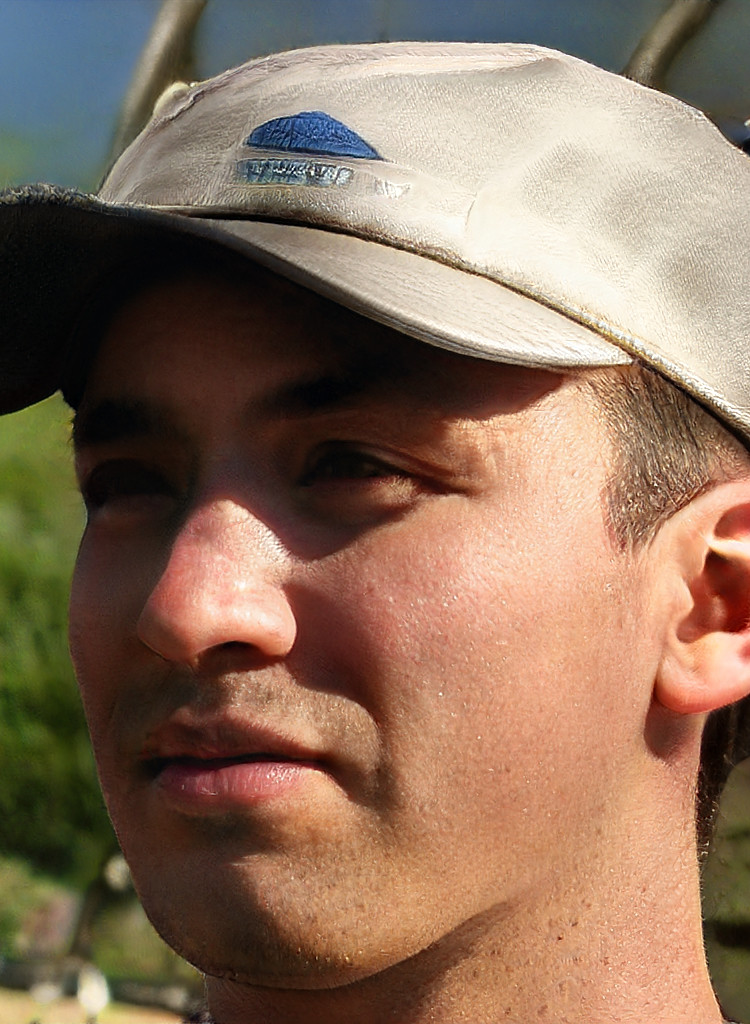 I created this site to help people – to help you – with your boat problems. Instead of helping one person at a time, I want this website to be the "one-stop-shop" for everyone's boating concerns. Read more.