With so many high-quality and affordable inflatables out there, anglers are spoilt for choice. They can opt for Soft Inflatable Boats (SIBs), Rigid Inflatable Boats (RIBs), KaBoats, inflatable kayaks, float tubes, and more.
Each has their own unique advantages and disadvantages and narrowing your choice down to one type of inflatable is difficult. However, the hard part isn't over when you make this decision.
There's another, more important, decision to be made – which brand are you going to choose?
Both, Sea Eagle and Saturn are known for their expertise in manufacturing inflatable boats.
Sea Eagle Inflatable Boats
Sea Eagle Boats, Inc. was founded in 1968, and has been well-known for manufacturing inflatable boats ever since. With high-quality construction, innovation, and cost-effective options, it's no wonder that Sea Eagle inflatable boats are among some of the best available.
Saturn Inflatable Boats
One of the biggest names in inflatable boat construction, Saturn inflatable boats are known for their affordability and sturdy construction.
Since they have been producing inflatable boats for over 20 years, they have plenty of experience, and offer a variety of products for boat enthusiasts.
Sea Eagle vs. Saturn Inflatable Boats: A Comparison
To understand which company's inflatable boats are better suited to you and your needs, see our comparison below. We have included everything from materials to customer service for your convenience.
1. Top Product Line
Sea Eagle's inflatable fishing boats are all portable, lightweight, and cost-effective. Their product line consists of 3 frameless inflatable fishing boat models, 4 inflatable sport runabouts, and their newest addition, the Sea Eagle 9 Inflatable Boat.
One of the best options for those new to inflatable boats is the Sea Eagle PackFish7™ inflatable fishing boat. While this is limited to those who prefer fishing alone, it is also extremely affordable.
Not only is this inflatable boat lightweight and compact, but it also saves anglers time by inflating to 1.2 psi in less than 5 minutes.
Additionally, since it is designed with fishing in mind, it has features such as molded oarlocks, soft carry handles, built-in rod holders, pockets and storage areas, fish rulers, and four tracking strips to ensure stability.
Solo anglers need not worry about comfort because the Sea Eagle PackFish7™ also includes a comfortable inflatable seat.
Advanced anglers, or those who prefer fishing with others, should consider the Sea Eagle 9 Inflatable Boat. Despite having a 4 person/544 kg capacity, this inflatable still remains fairly affordable.
This is also one of the most durable options that Sea Eagle offers and is constructed using 38 mil Polykrylar (K80 PVC) and high frequency welded seams.
Anglers can rest assured of the SE9's capabilities since it brags an inflation pressure of 1.1 psi for sides and up to 2 psi for the floor.
On the other hand, Saturn offers over 50 inflatable products, with 15 different soft inflatable boat (SIB) models available. Their new "Triton" line boasts technological advancements and higher quality – however, these do come at a higher price point.
Our top pick from Saturn's line of inflatable boats has to be the Saturn SD330 11ft. Inflatable Boat. Although this isn't as affordable as some of their other options, there's a reason that the SD330 is one of Saturn's bestsellers.
SATURN 11' SD330 boat with 12V 55lbs electric motor
Saturn's SD330 is constructed with 1100 Denier PVC with reinforced polyester layers, making it one of the most durable inflatable boats on the market. It also features a drop-stitch floor which can handle up to 9 psi of pressure.
Additionally, this inflatable boat can accommodate up to 5 people, making it the ideal choice for those who prefer company while fishing.
Those looking for a more affordable option should check out the Saturn 8'6" Slated Floor Inflatable Boat, which is one of the most lightweight options on the market.
SATURN SS260 Inflatable Boat $699 w/Slatted Floor.
Despite being lightweight and compact, this inflatable boat can still accommodate up to 3 people, making it great for solo and social anglers alike.
Although this is one of Saturn's more affordable options, it doesn't lack in quality – it is made of the same 1100 Deniers PVC fabric as the rest of their inflatable boats.
Anglers can also look forward to convenience since the slated floor makes the boat extremely easy to assemble and disassemble. Additionally, the aluminum floor is not only resistant to cracks, but also corrosion-free.
Therefore, both Sea Eagle and Saturn have products suitable for all kinds of anglers across different price points.
2. Quality and Materials
Sea Eagle's frameless fishing boat line boasts comfort and portability. The inflatable boats are constructed with large air chambers so that they can support a large amount of weight while still being able to draft in shallow water.
Also known for military-grade construction, Sea Eagle's inflatable boats are usually built from 1000 Denier Reinformed material. The transom is also coated with plastic to eliminate water seepage.
In fact, Sea Eagle's high-quality construction is backed up by their 3-year warranty against manufacturer's defects for non-commercial use and a 6-month warranty for commercial use.
They also offer a 180-day risk-free trial period, which speaks to their level of confidence in their products.
Saturn boats don't lack in quality either – all of their inflatable boats are made of 1100 Deniers heavy-duty UV-resistant PVC. Tubes are also protected with a double layer of fabric.
All seams are reinforced with inner and outer seam tapes, and a third outer seam tape to ensure durability. Saturn also uses polyurethane (PU) glue which protects seams from both, seawater and heat.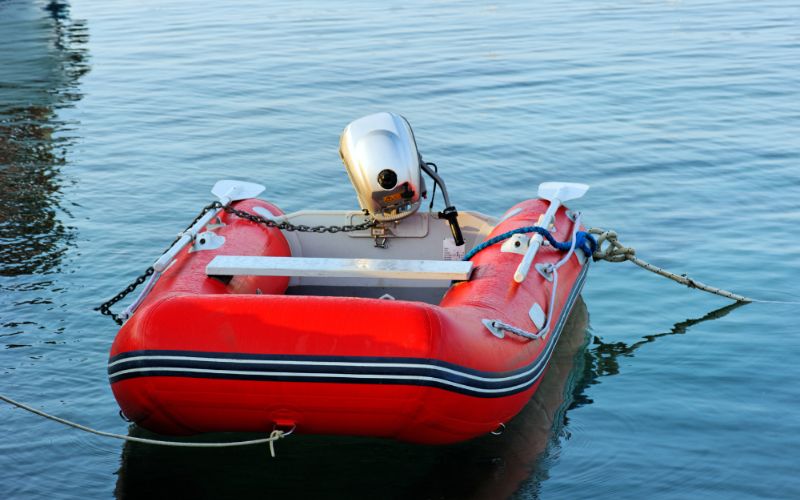 Even the aluminum frames and stringers are rust-resistant for increased durability.
In addition to high-quality materials, Saturn also prides itself on excellent assembly. Techniques used include cold- and heat-welded seams and reinforced cone ends.
Hand-made seams ensure that there's never any glue sticking out from the seams and gives Saturn boats a polished and professional finish.
Another reason Saturn inflatable boats are so popular is because of their durable transoms. These are made from marine plywood and painted with UV-resistant resin, which protects from UV-rays, seawater, and oil.
Because their 1100 Deniers PVC is not elastic, it also makes repairs much easier (as compared to materials like Hypalon). Saturn inflatable boats also come with a 2-year warranty.
3. User Experience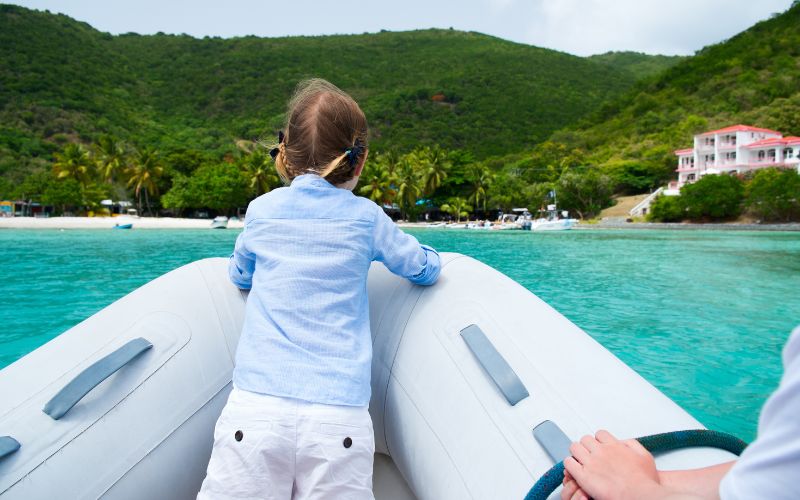 According to users, while both brands are affordable, Saturn's inflatable boats are more affordable than those of Sea Eagle.
Both brands are also highly rated on performance, but several users have said that they prefer Saturn's V-shaped keel to Sea Eagle's standard flat keel because it results in a smoother ride.
Other forums have also shown that users are pleased with the quality of Saturn inflatable boats, with one user writing "Saturns are an example of how far PVC has come."
Other anglers have highlighted the boats' durability by saying that they have dragged their Saturn boats through weeds and over rocks without the boat experiencing any punctures or tears.
That being said, Sea Eagle is also highly revered and both companies are known for their expertise in inflatables.
4. Customer Service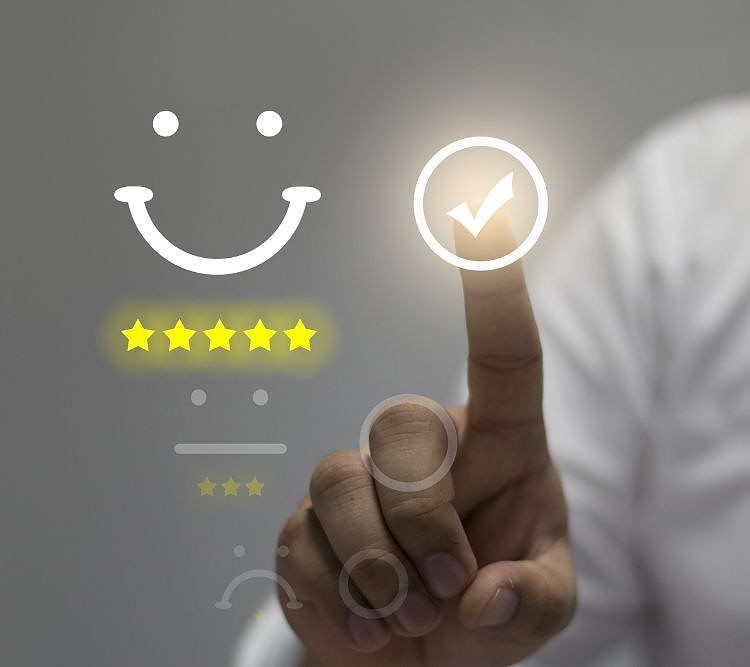 Sea Eagle is well-known for its excellent customer service and provides a "one on one" experience so that each customer leaves every interaction satisfied.
According to the Saturn website, their customer satisfaction rate is over 98% because of their focus on delivering the "best customer experience possible."
5. Safety
Both, Sea Eagle and Saturn inflatable boats have large tubes on either side to help with stability. The low center of gravity makes flipping these inflatable boats very unlikely.
According to Saturn, the low center of gravity on their inflatable boats not only increases stability and makes capsizing virtually impossible, but also ensures that this is the case whether the boat is stationary or moving.
Not only is mooring safe, but Saturn is known for being used by families and has been deemed child safe.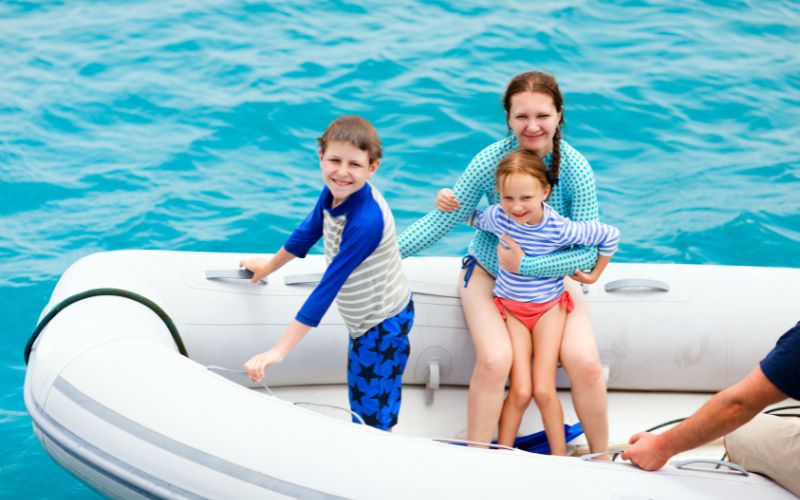 Additionally, both companies use multiple independent airtight compartments to ensure safety in case one compartment is damaged. The others remain inflated and allow passengers to return to shore unharmed.
Saturn also includes a safety valve to prevent over-inflation.
When it comes to certification, Sea Eagle is a member of the National Marine Manufacturer's Association (NMMA) and has been CE and ISO-certified.
Saturn inflatable boats also boast several certifications, including Manufacturer Identification Codes (MIC) from the US Coast Guard. They are also CE, ISO, and Germanischer Lloyd certified in Asia, Europe, and Australia.
Final Thoughts
We understand that choosing an inflatable boat can be frustrating – there are so many companies and options available, with more popping up every day.
However, we hope that this comparison of Sea Eagle and Saturn inflatable boats has made your decision easier.
If you're stuck between the two brands, make sure to compare your needs against each of the factors we have detailed.
At the end of the day, both are excellent brands that provide high-quality products, and we're sure you'll be happy with either pick.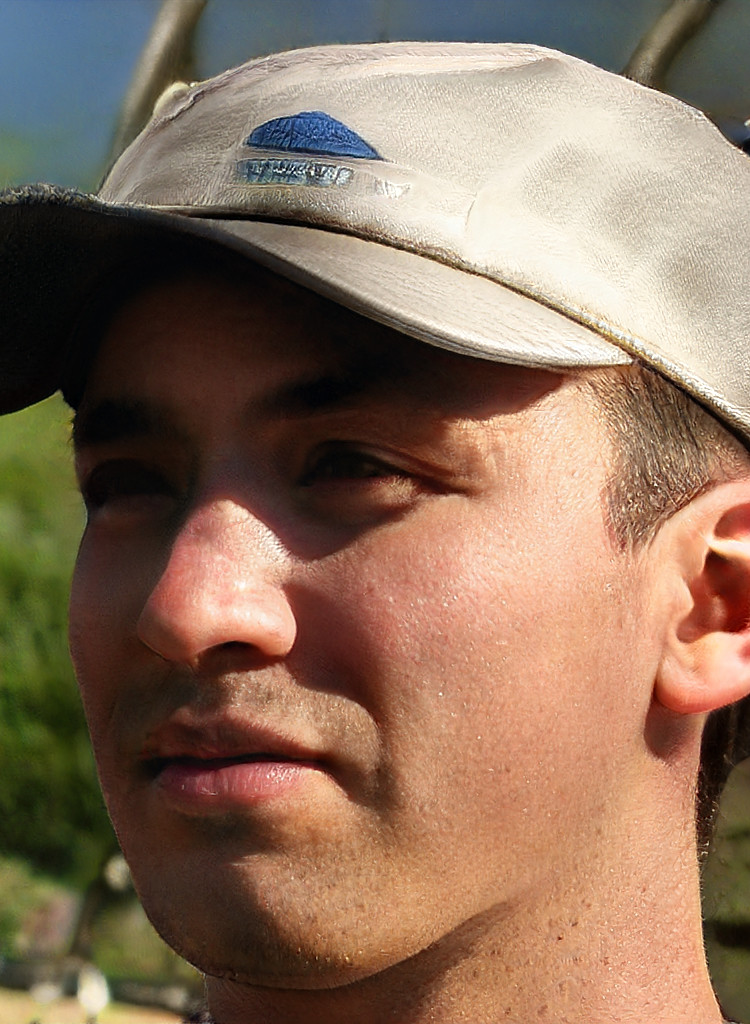 I created this site to help people – to help you – with your boat problems. Instead of helping one person at a time, I want this website to be the "one-stop-shop" for everyone's boating concerns. Read more.