Are you struggling with your trolling motor starting rope or with its handle?
Do you need help getting your trolling motor rope or handle replaced but you're not sure how to do it?
Here's everything you need to know about trolling motor ropes and handles so you can get the very best one for you.
Read this to get your trolling motor back to full functionality fast.
Why Does My Trolling Motor Have a Rope and Handle?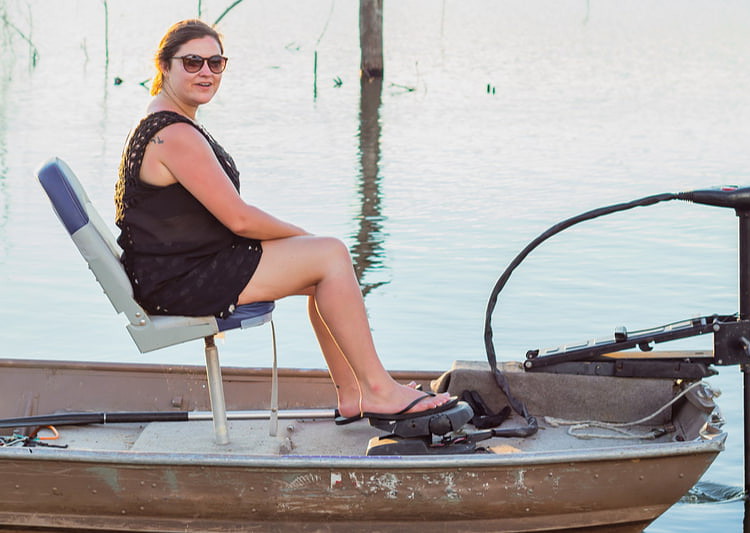 There are two places where a trolling motor can have a rope, or a cable, and a handle.
In this article, we are only discussing one of them.
The one we are not discussing is the starter rope and its handle.
You pull this sharply to turn on your trolling motor in the same fashion that you turn on some lawnmowers.
If this rope or handle breaks, you can have a hard time getting your motor started.
However, most trolling motors do not have these anymore.
If yours does, you may need to get it replaced by a dealer or, at last, contact the manufacturer for the part.
We are discussing the rope and handle used to raise and lower the trolling motor into the water.
These are more common on bow-mounted trolling motors, though they can be found on some transom-mounted ones, as well.
It's a good idea to check on your pull rope and handle before you take your boat out.
That way, you can be sure that you'll be able to raise and lower your motor without trying to make repairs in the middle of the lake.
How Do I Replace My Trolling Motor Rope and Handle?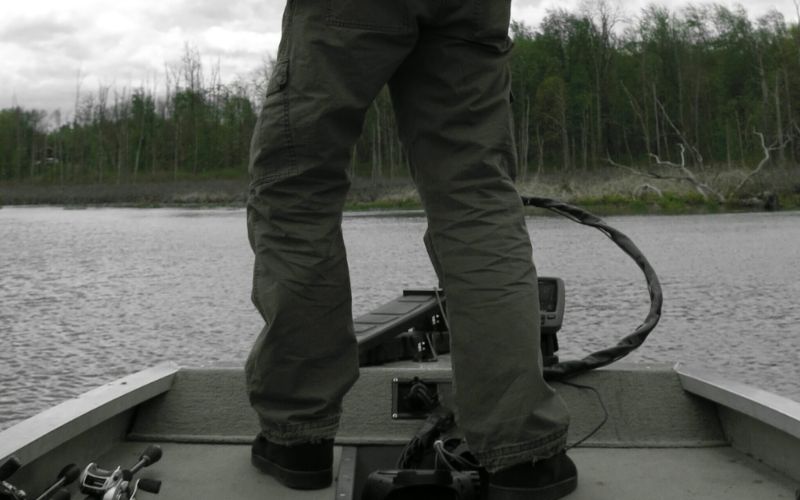 Starting ropes are known to break. Sometimes, they split because they are not high quality, or they rub against some other part of your trolling motor.
On certain trolling motors, the rope is tied on somewhere in the system.
If this knot comes undone, the rope will pull out when you try to raise or lower your motor, and you may have to do it manually if you aren't stuck.
If you need to replace your trolling motor and/or handle, here's a video that will show you how to do it.
You can also follow along with our written instructions below.
Replacing Your Trolling Motor Pull Cord Rope
Note that the instructions in the video are for a specific trolling motor and a specific cord replacement.
While replacing the trolling motor rope and handle will be similar on most trolling motors, this may not look identical to what you see there.
Make sure that you purchase one of the best trolling motor ropes and handles below and that you have it ready when you need it.
Fully remove the existing rope and handle. Make sure you know where it went and how it attached to your trolling motor, as this may be different for different models. Take a picture of any knots or connections that you encounter.
If you want to salvage the handle, make sure you remove it from the rope before you throw it away. Most kits come with replacement handles, but some people like to keep the original ones.
Thread the new pull cord through the old pull cord's path.
Strip the covering off the end of the cable to make it easier to attach a handle.
Pry the cap off the handle and attach it to the new cord.
Slide the washer on to help the handle slide easily on the cord.
Using crimps, squeeze the wire in the cable to help keep the handle on the pull cord.
Put the cap back on the top of the handle.
Take the boat out and test the new rope and handle before you try to use it during a day of fishing or during a competition.
5 Good Trolling Motor Ropes and Handles
If you need a new trolling motor rope and handle, these are the best products we've found.
1. G-Force Handle & Cord
Sale
The G-Force Handle & Cord is one of the best choices for a trolling motor cable and handle out there.
Anglers report that it works on many different kinds of trolling motors.
It's also durable. Some of these trolling motors come with a rope, but replacing it with a cable will always make the system stronger.
When you need a rope and handle that you can rely on no matter what, get this one and don't look back.
2. Minn Kota MKA-45 Rope & Handle
While the Minn Kota MKA-45 Rope & Handle says it is only for Minn Kota trolling motors, anglers have used it on various makes and models with success.
As long as it will fit into the channel where the old rope was, it should work well for you.
Note that some anglers don't like this option because it is a rope and not a cable. This is mostly a matter of personal preference.
However, if you choose a rope, it's a good idea to have another one on board at all times so you can replace it if it breaks while you're out fishing.
3. Invincible Trolling Motor Rope
The Invincible Trolling Motor Rope is a very basic rope and handle option.
If you don't use your trolling motor rope very much or you're not sure that you'll use it at all, try this one out without breaking the bank.
Anglers report that this trolling motor rope and handle fits many different types of trolling motors.
It's also easy to install and you can cut the rope to the length you need, which is much harder if you're installing a cable instead.
4. Bob's Machine Big D Handle
Sale
If you get frustrated with your trolling motor rope handle, try Bob's Machine Big D Handle.
It comes with its own cable, too, but that's not the focus of this product.
If you feel like the handle on your trolling motor rope or cable is flimsy or you get frustrated because your hands are too big to use it well, this might be the product you've been looking for.
It's designed to last and to be used comfortably by all anglers.
Note that the cable on this product is too short for some trolling motors.
Make sure you measure your existing rope or cable and check it against the product's measurements before you buy.
5. Good Vibrations Handle and Rope
Sale
The Good Vibrations Handle and Rope may not be designed to deploy or pull in a trolling motor, but it works well when installed for that purpose.
Anglers report using this product for quite a while before they have any problems with it.
The handle on this product is designed for comfort. Some people find that they struggle to use T-shaped handles as they age.
However, this D-shaped handle is easier and allows them to continue to enjoy their time out on the water.
Note that this product has a rope and not a cable. If you prefer the cable, you'll want to choose a different replacement trolling motor rope.
Conclusion
If you're in the market for a new trolling motor handle and cord, you can't go wrong with any of these choices.
If you have to pick one, we recommend the G-Force Handle & Cord because it has a solid track record with many different trolling motors.
However, the most important thing is that you pick one and get it installed fast so you can get back to fishing as soon as possible.
We hope you enjoy your time out on the water this year!