If you spend a lot of time on the water in your inflatable boat, it may start to look a little, well, used.
Exposure to the sun, wind, and water undoubtedly cause your inflatable boat to weather and fade over time. If your boat has reached that stage of its life, but is still functioning properly, you may be wondering, can I make it look like new again?
Is it possible to paint an inflatable boat? Are there other reasons, besides weathering, that you might want to paint your inflatable?
Are there different types of paint for different types of inflatable boats? And what are some of the best inflatable boat paints available?
Keep reading!
In this article, we'll answer all of these questions.
Reasons Why You Might Want to Paint Your Inflatable Boat
Making an old boat look like new is the obvious reason why you're probably wondering if you can paint your inflatable boat. It still holds air like a champ and works great for getting around your favorite lake or river. It just doesn't look so good.
Right?
The good news is, there are plenty of great paints you could use to give your inflatable a fresh face, some of which we'll talk about later on in this article.
But maybe there are other reasons you're wanting to paint your inflatable boat.
Perhaps you just bought a new boat but you don't care for the colors. Or maybe you just want to give it your own personal style. Perhaps you plan to use it as an emergency boat and you want it painted in colors that are bright and easy to see.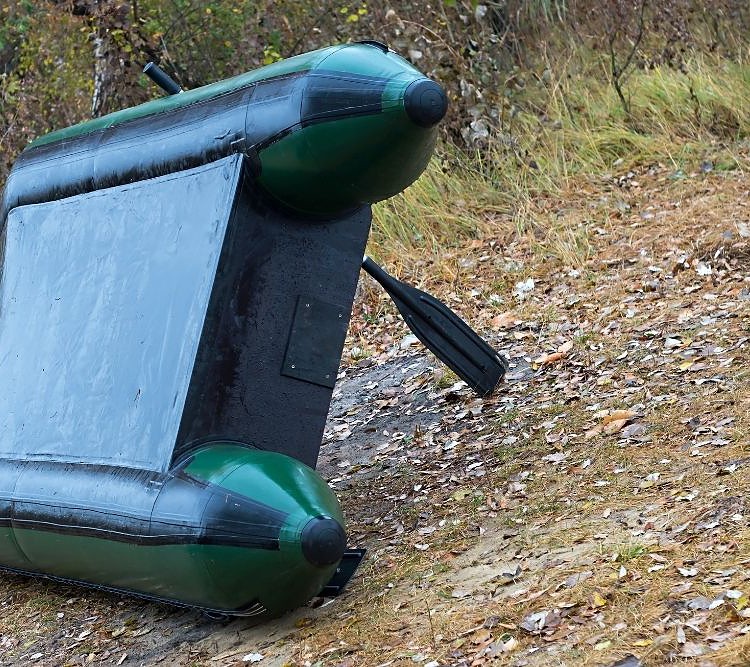 You may, instead, want to add a layer of antifouling paint to the bottom of the boat, especially if you plan to leave it in the water for long periods of time.
As you can see, there are lots of reasons a person may want to paint their inflatable boat. Whatever the reason, it's perfectly acceptable to paint an inflatable, as long as you know how to do it and use the right kind of paint for the job.
How to Paint an Inflatable Boat?
Most inflatable boats are made of either Hypalon or PVC, though some are made of rubber or vinyl. Still others have an outer layer of nylon.
The first step in painting an inflatable boat is to make sure you have the right kind of paint for your specific boat. The paints reviewed in this article work well for PVC and Hypalon boats. If your boat has a nylon or vinyl covering, you will need a more specialized paint.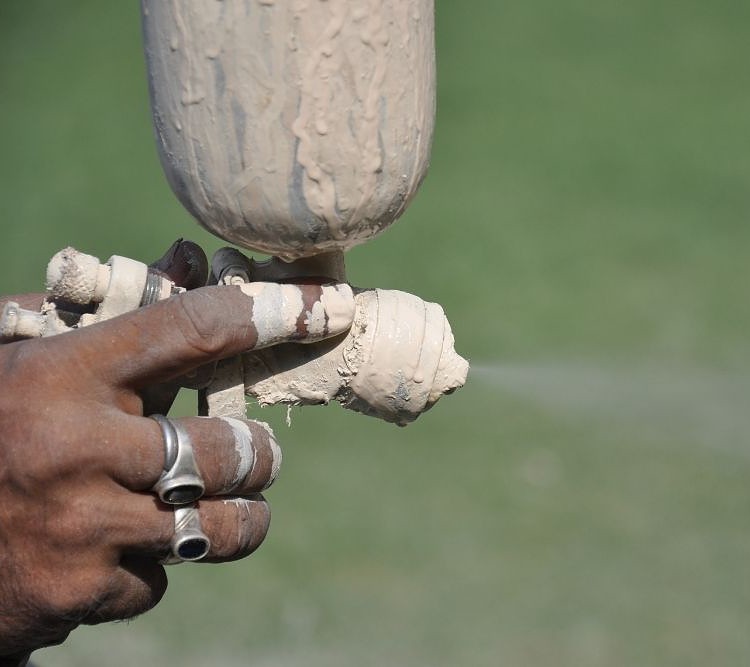 To paint your inflatable boat, follow these steps:
Choose a warm, sunny day for painting your boat. If you have to paint it inside, make sure you're working in a large area, such as a garage, and all the windows and doors are open to allow for proper air flow.
If you're using more than one color, or only painting part of the boat, apply tape or plastic to the parts you want to protect.
With most paints, you can use either a paintbrush or a spray gun to apply it. If using a spray gun, make sure you're wearing the proper protective gear, such as eye protectors and gloves.
To apply the paint, follow the directions given on the paint can. They may direct you to apply only one or multiple coats, and some types of paint may take longer to dry than others.
Allow the paint to dry according to the manufacturer's directions.
To get a better visual of how to paint inflatable boats, check out these videos:
How to paint your Inflatable boat - Topside Paint
How to paint an Inflatable Boat - Topside Paint using a Spray Gun
If you're applying antifouling paint to the bottom of your inflatable boat, the steps will be nearly identical, though most bottom paints should not be sprayed on. Again, the key is to follow the manufacturer's directions, as they will give you specific instructions for specific paints.
3 Best Paints for Inflatable Boats
So, what are some good paints that you could use for your inflatable boat? The truth is, there are a lot of different brands of both top and bottom paint for inflatables; some are quite expensive but don't necessarily provide better quality.
Below, we'll take a look at some inflatable boat paints that will give you a good starting point as you look for the best paint for your boat.
1. Inland Marine USA Topside Paint
This topside paint is both inexpensive and versatile. It comes in seven different colors, allowing you to personalize your boat to your heart's content. It is offered in both pint and quart sizes, so you don't have to buy more than you need.
What's more, this paint has a sealant added in, which will add extra strength and watertightness to your inflatable boat. The paint is elastic enough to adjust to changing air pressure inside the inflatable chambers. It is also UV resistant so it will keep your boat looking like new for longer.
2. MDR Inflatable Boat Topside Paint
This paint comes in a neutral gray color that will work for both restoring your boat's old appearance and replacing it with something new. It comes in a quart size, which will cover approximately 100 square feet.
This water-based paint is easy to apply and clean. It will work for PVC, Hypalon, and rubber boats and is flexible enough to avoid peeling whether the boat is fully inflated or folded up in storage.
This antifouling paint is made specifically for inflatable boat bottoms. It can be used on its own, without primer, and will work for both air floor and rigid inflatable boats.
The paint is black and comes in a quart size. It is easy to apply and will greatly reduce, if not prevent, plant, algae, and barnacle buildup on the bottom of your inflatable boat. It's a great option for anyone who leaves their inflatable in the water for extended periods of time.
Conclusion
Painting your inflatable boat is a fairly simple process as long as you know what you're doing and use the right kind of paint.
If you follow the tips in this guide, your boat will be looking like new again in no time!