Whether you have a big boat or a small boat — sailing in freshwater or saltwater — you may be wondering if a trolling motor can be used as the main motor for the boat. As the situation may differ based on various circumstances, we will be doing our best to clarify the answer to this question.
Trolling motors can indeed be used as the main motor for a boat. Usually, transom-mounted trolling motors are used as a boat's primary propulsion, though these are generally more efficient on smaller boats at a low speed.
If you are looking to have a boat that can move through the water quickly, it may be best to purchase a compatible main motor and have the trolling motor as a secondary or backup.
What Is A Trolling Motor?
A self-contained electric motor is called a trolling motor. The motor helps provide propulsion to a boat and is most commonly mounted on the bow or stern.
The Trolling Motor is mainly used to either keep a boat in place without an anchor, or to explore more shallow water areas where a larger motor may be unable to navigate.
Different Types Of Trolling Motors
There are two different types of trolling motors in regards to where they are mounted. These are:
Bow Mounted Trolling Motors: Front-mounted motors are used as a secondary propulsion device to navigate fishing spots slowly. These are rarely used for trolling due to their low speed and front-mounted location.
Transom Mounted Trolling Motors: Slow-speed rear-mounted motors are better for trolling and can act as the main motor for a lightweight boat. However, unlike bow-mounted Trolling Motors, it is easier for boats to be pushed off course using transom-mounted motors.
As for operation, there are three different variants of trolling motors that are commonly available. They are:
Tiller Steer Trolling Motors: Tiller, or handle, controls that can change the speed and direction of the boat depending on where it is pushed. For example, moving the tiller to the left will turn the boat right, and turning it clockwise will increase the speed.
Foot Pedal Controlled Trolling Motors: Pedal control that can operate the boat with one's foot, adjusting the direction and speed through pressure and area of actuation. The boat can be steered depending on where the pedal is pressed, while the amount of pressure placed on the control will determine the speed.
Digitally Controlled Trolling Motors: The most modernized method of controlling motors is done in most cases through a handheld remote or even a mobile device. Digitally controlled trolling motors offer more advanced and convenient controls than other variants.
What Is the Best Kind of Trolling Motor?
The best kind of trolling motor to choose is first dependent on the water you will be sailing in.
Your motor must be compatible with the water you will be traveling in, whether it be saltwater or freshwater. Out of the three types of controllable trolling motors, it all essentially comes down to personal preference.
Depending on what you may be doing while sailing, the boat essentially determines the controls that you go with. For example, if you use the trolling motor to navigate through waters, it may be best to choose a tiller steer or a digital control.
However, if you are steering the boat while fishing, it may be wise to go with a foot pedal control. Ultimately, you should choose whatever allows you to do activities most freely while you are on your boat.
The Purpose Of A Main Motor
The purpose of a primary motor is to provide propulsion and steering. Regardless of the boat, the main motor should adjust speeds when needed and change direction when necessary.
While secondary motors can provide the same function, they will not perform up to that same level in most cases.
To sum things up, main motors:
Are the primary source of propulsion for the boat, spending all of its time in the water
It is much louder and is less fuel-efficient
Provides the central steering for the boat
On the contrary, secondary motors:
Offers propulsion better fit for slow movement and anchorless stationing
It is quieter and is much more energy efficient
Has steering options that influence the end where it is mounted
What Boats Can A Trolling Motor Be Used On?
While trolling motors can be mounted on any boat, it may be best to research what trolling motor is best for your model of boat.
For example, you can more commonly find trolling motors being mounted on:
Bass Boats
Bay/Flat Boats
Pontoon/Inflatable Boats
Other Angling/Fishing Boats
Can The Trolling Motor Be Used As A Main Motor?
As we mentioned above, a trolling motor can be used as the main motor.
However, you should remember that this only tends to be the case for smaller lightweight boats. On heavier boats, the trolling motor is generally used as a secondary motor.
This is mainly due to trolling motors being more efficient at anchoring to a single spot with maximum speeds tending to go no higher than three miles an hour.
If you are boating in a small body of water, then this may be plenty of speed, but in any other case, it may be wise to consider investing in another motor that can better fit your boat.
What Else Can A Trolling Motor Be Used For?
Trolling motors can also function as secondary motors or propulsion anchors, which they are more commonly used for, especially on bigger boats. This way, the trolling motor doesn't have to be used as the primary source of propulsion.
Instead, you will use your trolling motor for situational navigation and maintaining position in a select area without deploying an anchor. Trolling motors can make perfect accompaniments to larger main motors, especially for fishing excursions where you may need to maintain a low and quiet profile while in the fishing hole.
In Conclusion
As you can see, a trolling motor can be used for primary propulsion in certain circumstances. If you aren't worried about moving too quickly, and your boat is not too large, your trolling motor may suffice.
However, if you are working with a bigger craft or you need to cut through the water at higher speeds, then you should look into the other options for primary propulsion. In this case, your trolling motor can be used for, well, trolling!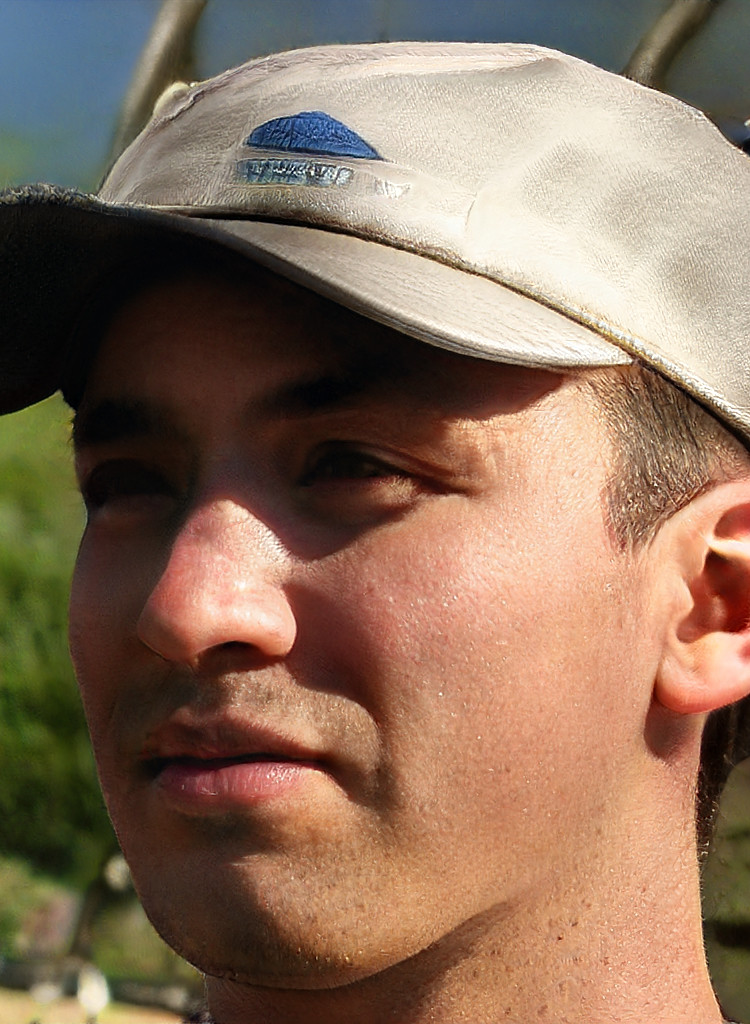 I created this site to help people – to help you – with your boat problems. Instead of helping one person at a time, I want this website to be the "one-stop-shop" for everyone's boating concerns. Read more.