Is it time to detach your Minn Kota trolling motor from its battery, from your boat, or from both? Do you want to make sure you remove your Minn Kota trolling motor without hurting either the motor or your boat?
If this describes you or if you are just interested in learning more about how trolling motors work, then you've come to the right place. Here's everything you need to know about removing Minn Kota trolling motors from boats.
Will I Remove All Minn Kota Trolling Motors From the Mount In the Same Way?
You will not remove all Minn Kota trolling motors from their mounts in the same way.
There are two major categories of Minn Kota trolling motors. Some of them are designed to be mounted on the back (or the stern) of the boat. These attach to the transom, which is the flat board that sits perpendicular to the water and connects both sides of the boat at the back.
Other Minn Kota trolling motors are designed to attach at the front, or bow, of the boat. These can be placed on either side of the bow, based on where you like to stand or sit when you're steering the boat and when you're fishing.
In general, all transom-mounted trolling motors will be removed in the same way. Similarly, all bow-mounted trolling motors will also be removed in the same way. There are two sets of instructions below, based on the location of your trolling motor.
Note that your removal process may be different from what is noted based on the type of boat that you have. Look over the directions we include. Then modify them based on the specifics of your boat.
Your trolling motor may also have specific upgrades, accessories, or modifications that you've made. This can change your trolling motor removal process, too. If you're not sure how to remove your trolling motor, be sure to get professional help so you don't damage it or your boat.
How to Detach Batteries from a Minn Kota Trolling Motor
You should always make sure that your Minn Kota trolling motor is fully detached from its batteries before you remove it from its mount. Otherwise, you can damage wiring, get electrocuted, or damage both the trolling motor and the boat.
You'll want to make sure you remove power from your trolling motor before you proceed, no matter what type of Minn Kota trolling motor you have.
Before you try to remove the power from your Minn Kota trolling motor, make sure that it has not already been disconnected. Most people store their boats with the trolling motor disconnected from the power. You may not need to proceed with this part if it has already been done.
The first step in disconnecting the power should always be to make sure the trolling motor is turned off. Even if you haven't used it in a while, it's a good idea to double-check that it is not pulling any power. This is easy to do and can save you quite a bit of hassle later.
On some boats, most often newer and larger ones, you may simply need to unplug the trolling motor. If your boat has a robust and complex electrical system, this may be all that you need to do to cut the power to the trolling motor.
On other boats, usually older or smaller ones, you'll need to manually disconnect the power cables from the trolling motor. If this is the situation you're in, follow the instructions below.
Find where the wires from the battery are connected to the trolling motor. Usually, there are two: one positive and one negative. Sometimes, there will be more if your trolling motor can operate at more than one voltage.
Disconnect the wires. If you can simply unscrew the connectors, that's the best-case scenario. However, you may need to cut the wires if they were connected using crimp connectors or other connectors designed to be permanent.
If the wires from the trolling motor are connected directly to the battery, simply disconnect them at the battery.
No matter where you disconnect the batteries from the trolling motor, make sure you break the negative connection first, then the positive. While it's likely that nothing bad will happen if you do it the other way, it does open up the possibility of causing a short. This could be disastrous!
Once the battery has been disconnected, you can remove the trolling motor. You can also charge your batteries, change them out, move them around, or do anything else that you need to do with the electrical system on your boat.
How to Remove a Transom-Mount Minn Kota Trolling Motor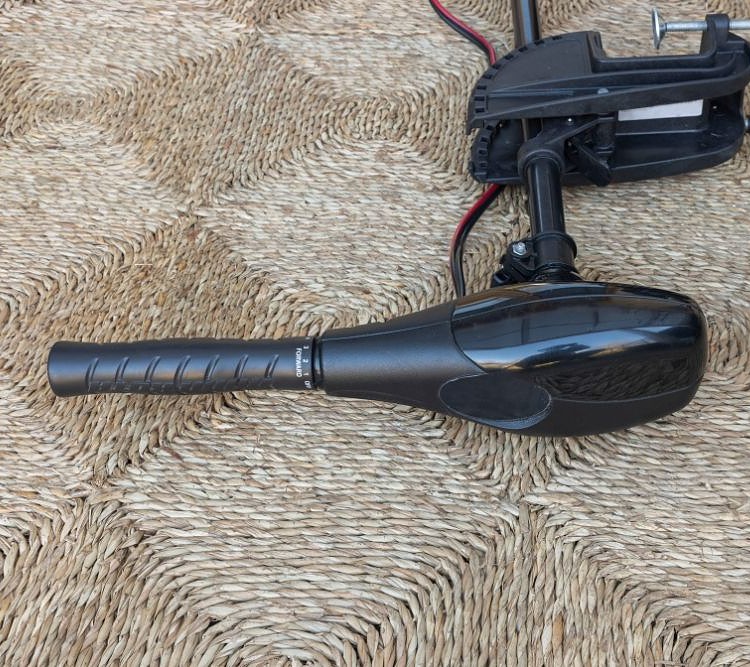 It's easy to remove a transom-mount Minn Kota trolling motor from your boat. Because the mount is built into the trolling motor, all you have to do is attack some screws. Here's the procedure to follow:
Ensure that you have plenty of space to remove your trolling motor. You'll want to be able to deploy the motor without hitting anything.
Prepare a place to lay your trolling motor when you have removed it. You may want to lay down a couple of blankets so you don't have to place it directly on the floor or the ground.
Make sure that your trolling motor is fully supported. You may want to have another person standing near or next to your boat when you remove it, so it doesn't fall and hit the ground.
Put the trolling motor in the "deployed" position. Do not try to remove it while it is tilted up at any angle. This will make it harder to access the mount and increases the risk of damage to the motor and the boat during the removal process.
Unscrew the bolts on the trolling motor mount. These should not be tight, so you may be able to do this with your fingers. However, if you use a screwdriver or a drill, make sure you don't accidentally tighten the screws, as this could damage the boat and the motor.
Make sure the bolts are loose enough to avoid hitting the transom when you lift the trolling motor.
Detach anything that you have connected to the trolling motor. This might include a foot pedal, a remote control, a fish finder, and more.
Lift the trolling motor straight up and off the transom, taking care that it is fully supported at all times.
Lay your trolling motor on its side in the place you prepared for it earlier. Make sure you are not putting pressure on the tiller, the propeller, or anything else that could break.
Now that you have removed your Minn Kota trolling motor, you can do whatever you need to do with it or with your boat.
How to Remove a Bow-Mount Minn Kota Trolling Motor
If you have a bow-mount Minn Kota trolling motor, here's how you can remove it from your boat.
Follow the first four instructions listed above. You start detaching a bow-mount trolling motor the same way you start detaching one mounted on the transom.
Detach any accessories, like a fish finder, a foot pedal, or an external GPS. If you want to save these to sell or to install on a different system later, set them aside carefully.
Remove the pin from the bracket anchor. It should slide out easily, though you may need pliers if it has rusted into place.
Slide the bracket anchor out. Pull it straight out so that it does not bend. Take care that it does not catch on anything.
Unscrew the screws that anchor the part of the bracket on the trolling motor to the part of the bracket on the boat. You may need to open your anchor locker or another access hatch to reach some of the bolts.
Remove or dissolve any glue or adhesive holding the brackets together. If you added glue to the brackets before you attached them or you cannot easily remove the motor, try sliding a knife between the brackets to cut through the adhesive.
If this doesn't work, try dissolving the glue. Different glues have different solvents, so you may need to check at a marine store or a hardware store to find the one that is right for you. Debond MF12 Marine Formula removes nearly all marine solvents and is safer than some of the other substances people often try to use.
Gently lift or slide the trolling motor off the part of the bracket that is attached to the boat.
Place the trolling motor gently on the place you provided for it. Do not lay the motor down on the propeller or put undue pressure on the shaft.
Now, your motor should be separate from your boat and you should know how to remove Minn Kota trolling motors from the mount for future reference.
Conclusion
Whether you're storing your Minn Kota trolling motor, changing it out for a new one, selling it, or removing it for other reasons, now you know how to get it off your boat. This frees up a lot of possibilities for you.
Once you've removed your Minn Kota trolling motor from its mount, you can store your boat or modify it as you want to. We hope you end up with a boat that you love and can enjoy exactly the way you want to!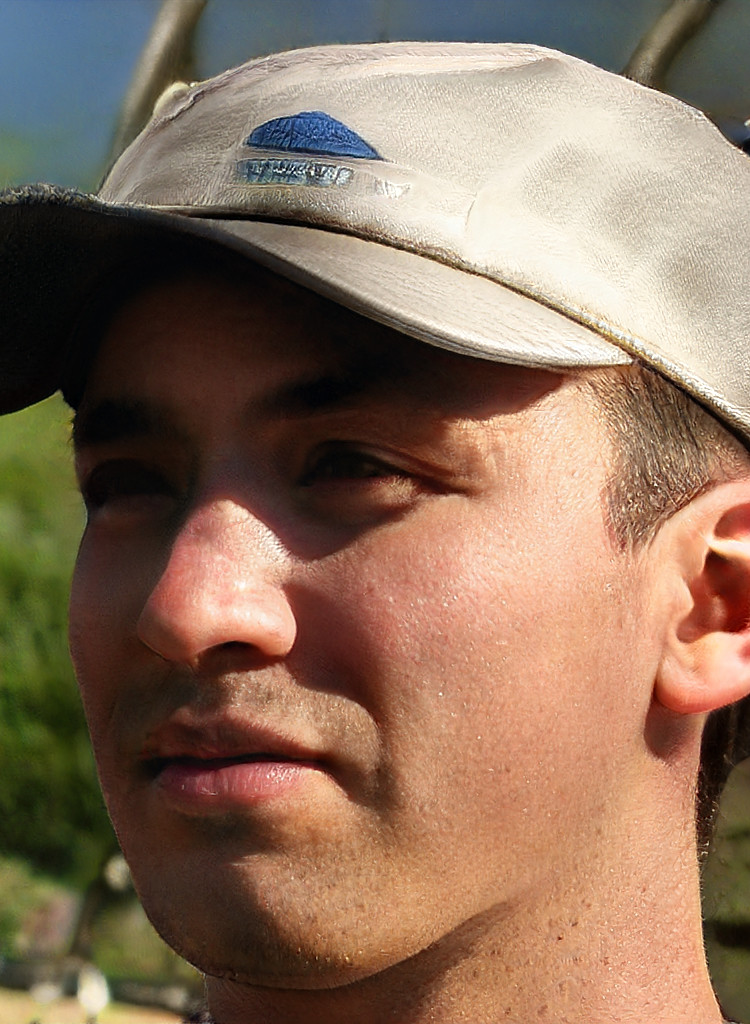 I created this site to help people – to help you – with your boat problems. Instead of helping one person at a time, I want this website to be the "one-stop-shop" for everyone's boating concerns. Read more.