If you are considering taking a boat out on the water, you need to be familiar with all of your state's laws.
Boating laws vary by state, but Pennsylvania is certainly one to pay close attention to.
Pennsylvania has many bodies of water that are available to boaters, but it can be tricky to know if your kayak needs to be registered or not.
In this article, we will explore some of Pennsylvania's registration laws and whether or not you need to register your inflatable kayak.
Do You Need to Register Your Inflatable Kayak?
Beginner Guide to Kayak Registration in Pennsylvania: Launch Permit vs. DCNR Permit vs. Registration
In Pennsylvania, you do not technically need to register your kayak unless you are using a motor. However, if you are not using a motorized kayak and choose not to register it, you will be limited to certain bodies of water.
The Pennsylvania Fish and Boat Commission dictates that you must have your kayak registered if you plan on paddling in one of the many state parks or state forests.
It can sometimes be tricky to know which bodies of water or which launch points are technically governed by the Pennsylvania Fish and Boat Commission.
However, you can find a list of these specific access areas online.
Alternatively, you can purchase a launch permit to substitute for your registration, though this permit is only applicable if you are not using a motor.
In summary, if you're trying to figure out if you need to register your kayak, you need to know two things: where are you wanting to paddle, and will you be using a motor?
Hopefully, by now, you have a general idea and we can cover how to register your inflatable kayak according to Pennsylvania's laws.
How to Register Your Inflatable Kayak?
Newport - How To Register Your Boat
If you just purchased a brand new boat, you can register in person by finding the location of an agent online. You will need to bring a photo ID, such as a driver's license, and you also need to bring proof of ownership, such as a receipt.
You can find the registration form online, print it, and have it filled out before your arrival if you choose.
Normally you would bring the title for your boat, but your inflatable kayak will not have a title.
If you're itching to get out on the water in a hurry, you can apply for temporary registration. This will allow you to take your boat out while you wait on your registration form and tags to be mailed to you.
In Pennsylvania, your registration will be active for two years.
If you do not intend to use a motor on your kayak, you can expect your registration fee to be $22.
If you do intend to use a motor, your registration fee will be $26, assuming your kayak is shorter than 16 feet. Fees begin to increase a bit more for anything longer than 16 feet.
Launch permits are available in either one- or two-year increments. The permit for one year will cost you $13.97 while the permit for two years will cost you $23.97.
How To Obtain PFBC Unpowered Launch Permits
You can purchase launch permits at the same locations you would register your kayak.
As you can see, it is almost worthwhile to go ahead and register your kayak, seeing as a launch permit for two years is more expensive than actual registration.
What if you just need to renew your registration?
How to Renew Your Registration?
How to Buy a Pennsylvania Fishing License and Renew a Boat Registration Online
Renewing your registration can be accomplished either in person or online. If you do it online, an additional $2 fee will be charged.
A renewal notice will be mailed to you a few months before your current registration expires. However, if you are using launch permits instead of registering your kayak, you will have to keep up with the expiration yourself.
A renewal notice will not be sent for launch permits.
Make sure to update any information, such as an address change.
If the ownership of the boat has been transferred, you will need to fill out a form in-person or by mail. The seller can either sign the old registration or provide a bill of sale to note the transfer.
Now that you have your boat registered, let's cover how to display the decals on your kayak.
How to Display Registration Decals on Your Kayak?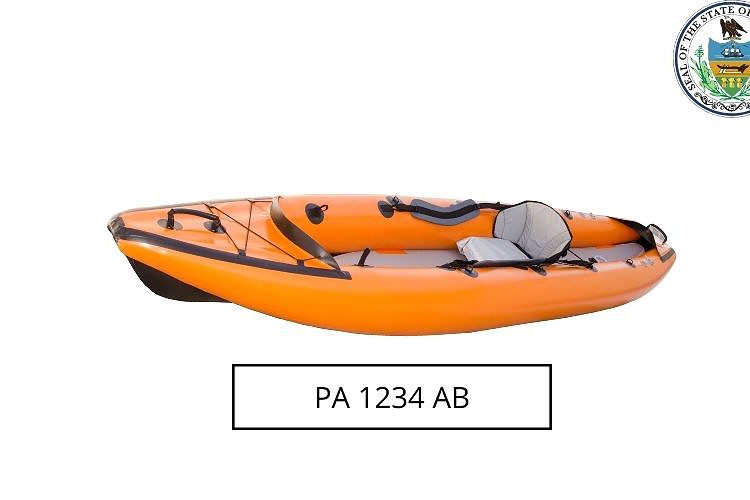 Upon registering your inflatable kayak, you will need to have decals displayed clearly on both sides of your kayak.
On both sides, you will need the registration decal, as well as the registration number. This number will begin with "PA" followed by several numbers and letters.
Example: PA 1234 AB.
Pennsylvania only sends the registration decals in the mail; they do not send decals for the registration number.
You will have to purchase and apply these decals yourself, or you can paint them on in block numbers and letters. Each digit must be at least three inches tall and also be a noticeable color compared to the background.
The registration number will need to be readable from left to right, so keep that in mind when applying it to both sides of your kayak. The registration decal must be within six inches of the registration number.
If you decide to use launch permits, you will be given two decals. You can place one decal on each side of your kayak, typically at the bow. You can also place these on top of your kayak to each side of where you would sit.
Conclusion
If you're looking to get out on the water in Pennsylvania, you need to be sure to know if the body of water you plan on paddling requires a launch permit or registration.
Luckily, Pennsylvania allows you to receive temporary registration so you don't have to wait long to get out on the water if you plan on registering.
Remember to keep up with your registration expiration date, especially if you use launch permits instead.
Be sure to familiarize yourself with any other local boating laws, such as life jacket requirements.
Enjoy a safe boating trip and go explore Pennsylvania's great outdoors.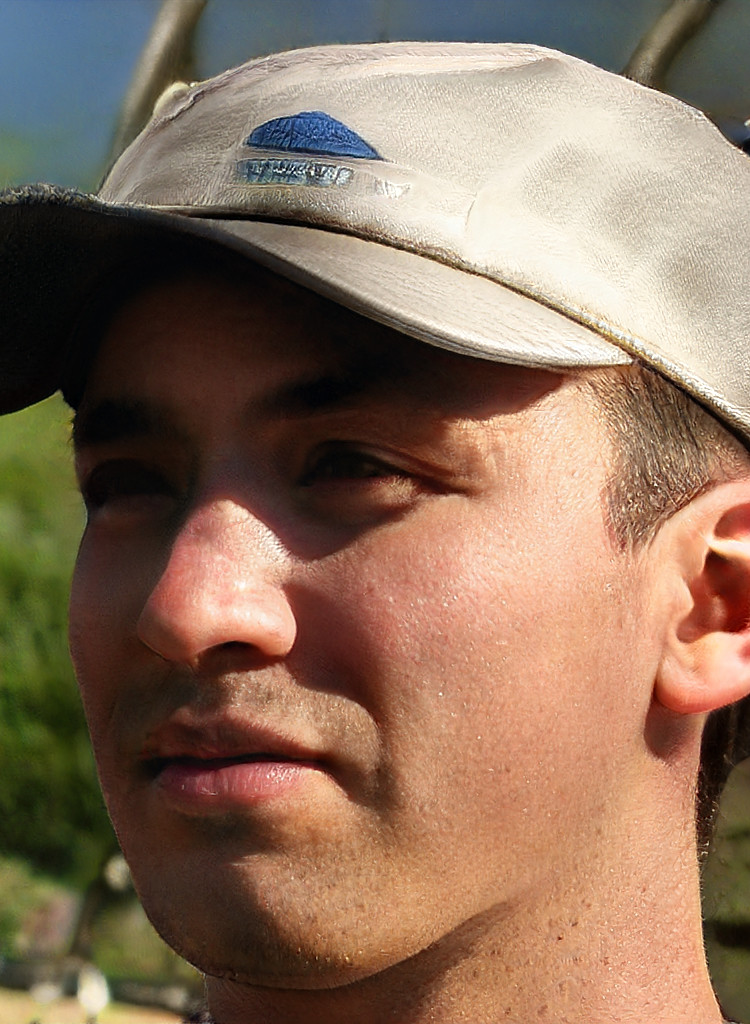 I created this site to help people – to help you – with your boat problems. Instead of helping one person at a time, I want this website to be the "one-stop-shop" for everyone's boating concerns. Read more.