You've got a rigid inflatable boat (RIB) and you're looking for a battery to start your engine or power your onboard electronics. But how do you know which battery is the right battery?
Whether you're new to marine batteries or don't know which one to choose for your RIB, you've come to the right place.
In this article, we'll discuss the different types of marine batteries available and how to choose the best battery for your boat.
What is the Best Kind of Battery for a RIB Boat?
As you might imagine, there are different types of marine batteries. They can be separated into three broad classes: starting batteries, deep cycle batteries, and dual-purpose batteries.
Starting batteries are the batteries used for starting boat engines and motors. They provide a burst of energy to get the engine running, then are continuously recharged as the motor runs. They are not made to provide long periods of sustained power.
Deep cycle batteries are the opposite of starting batteries–they provide a lower stream of power than starting batteries, and they do it for extended periods of time. These batteries are used for powering boat electronics, trolling motors, fishfinders, and other things.
Dual-purpose batteries are a cross between starting and deep cycle batteries. They can provide a burst of power to start your engine, but they can also provide a sustained power source for your onboard electronics. They are usually more expensive than starting and deep cycle batteries.
What are the Different Boat Battery Types?
Batteries: Types and sizing for your boat
The three broad classes of battery can be broken down even further into four battery types:
Flooded lead-acid: These types of batteries contain chambers filled with battery acid. They are not the best option for marine uses because they can spill and leak battery fluid rather easily, and they require regular maintenance.
AGM: AGM batteries are a type of sealed lead-acid battery. Though they contain battery acid, it is suspended in a woven fiberglass mat; therefore, AGM batteries are considered maintenance-free and are more durable than flooded batteries because they don't leak or break as easily.
Gel: Gel batteries are also considered sealed lead-acid batteries. They contain battery acid in the form of a spill-proof gel, so they are also maintenance-free and don't break or spill very easily.
Lithium: lithium batteries are by far the most expensive, but they contain many perks–they have exceptional lifespans, are lighter-weight than any of the other battery types, and they are also maintenance-free, spill proof, and can be mounted in any position.
Which One is Right for You?
You can get starting, deep cycle, and dual-purpose batteries in any of the above battery types. So, you are probably still wondering, which battery type is best for a RIB boat?
Unfortunately, there's no one right answer.
The type of battery you need will depend on several factors, such as how large your boat is and what you plan to be powering with your battery.
You may or may not have an outboard motor depending on the size and style of your RIB. For larger boats with outboard motors, you may want a starting battery or a dual-purpose battery; for smaller boats, you're more likely to need a deep cycle battery to power a trolling motor.
Many people agree that lithium batteries are the best type of battery you can buy. They are lightweight, provide more power between charges, and have a lifespan up to ten times as long as other types of batteries.
Lithium batteries are pretty expensive though, and it doesn't pay to settle for a cheap one because you will most likely get what you pay for.
The majority of boaters favor AGM batteries. These maintenance-free options are relatively inexpensive, don't leak fumes or fluid, and are not easily damaged. Plus, the AGM technology has been around for decades, so it is a tried and true method that people have come to trust.
That said, each battery type has its perks.
Flooded lead-acid batteries, though not the best option for boats, are generally the least expensive type, so if you're on a budget, you may find it to be a good option for you.
Gel batteries are usually more expensive than AGM batteries, but they are maintenance-free and can handle a range of weather and water extremes, such as temperature swings and rough rapids.
The best type of marine battery may be different for you than it would be for someone else. This begs the question:
How Do I Choose a Marine Battery?
Choosing the Right Marine Battery
As you can see from the above section, there are many different battery options out there. How can you possibly decide which one is right for you?
There are several things you will want to consider as you shop for your marine battery:
What do you need the battery for? Do you need a starting battery for your outboard motor? A deep cycle battery to power your trolling motor? Or perhaps you would like a dual-purpose battery that will both start your engine and power your electronics. Determining what you plan to use your battery for may help you determine what type of battery you need.
How large is your boat? If you have a large boat with lots of electronics, you will want a larger battery with a greater amp hour rating. Even if your boat is relatively small, you may want a larger battery if you need it to power your trolling motor for hours on end.
How often are you out on the water? If you're heading out to fish or ride the rapids every weekend, you're going to want a battery that will last, and you may be willing to spend some money on this battery. Your best option may be lithium or a quality AGM battery.
On the other hand, if you're only a casual boater or angler, you may not need to worry quite so much about buying a premium battery (though it still pays to invest in a high-quality option).
If you stick to calm waters, you may do just fine with a quality sealed lead-acid battery.
What is your budget? If you can't afford to spend a lot of money on a battery, then you probably don't want to buy a lithium battery. Cheap, low-quality lithium batteries are not worth the money and, in many cases, will still cost at least as much as a good AGM battery.
Even if you can't afford to spend a lot, you won't want to go with the cheapest option out there. It may be best to go with a high-quality flooded or AGM battery than a cheap gel or lithium battery.
What do you want from your battery? We've already discussed needs, but what about wants?
Consider how long you want your battery to last, any electronic accessories you don't need but would like to have your battery power, and how much maintenance you're willing to perform.
Answering these questions honestly will help you to know what you want as you search for your new marine battery.
What are Some Good Marine Battery Options?
Perhaps you already know what you want, but you'd like some recommendations for specific batteries. We have you covered! Check out some of the top marine battery choices below:
1/ Ampere Time Deep Cycle Battery
Last update on 2023-02-08 at 21:57 / Affiliate links / Images from Amazon Product Advertising API
This LiFePO4 (lithium) battery is one of the best options available. It is a 12V battery that comes in a range of sizes, with amp hour ratings from 6 all the way up to 300. With so many options, you're sure to find one that will work for your RIB.
This battery provides hour after hour of continuous power supply but also boasts a quick recharge time. It comes with a 5-year warranty but boasts of having a 10-year lifespan, as it can be discharged and recharged at least 4,000 times over the course of its life.
This battery can be connected in series and parallel or used on its own. It is lightweight, can be mounted in various positions, and is an excellent choice for marine usage.
What We Like:
This battery comes in a variety of amp-hour ratings.
It has a quick recharge time.
It comes with a 5-year warranty.
What We Don't Like:
This battery does not appear to have a low-temperature cutoff setting.
Ampere Time LiFePo4 Lithium 100ah Battery
2/ ExpertPower Deep Cycle Battery
Sale
Last update on 2023-02-08 at 21:57 / Affiliate links / Images from Amazon Product Advertising API
This battery is offered in AGM, Gel, and Lithium options, each with a different size and amp hour rating.
All of these battery options are maintenance-free and spill proof so you don't have to worry about damage and fumes from battery acid. For this reason, they can be mounted in any position on your boat and will absorb shocks and vibrations with ease.
These are high-quality batteries known for their durability, toughness, and ability to withstand rough waters and temperature extremes. If you're a serious boater looking for a range of battery type options to choose from, ExpertPower may be the battery for you.
What We Like:
This battery comes in AGM, gel, and lithium options.
It can be mounted in any position.
It is an exceptionally tough battery, perfect for marine use.
What We Don't Like:
The handle breaks easily, making it easy to drop the battery when carrying it.
ExpertPower 12V 100Ah LiFePO4 Battery Tear Down!
3/ Optima Blue Top Battery
Last update on 2023-02-08 at 13:57 / Affiliate links / Images from Amazon Product Advertising API
This battery looks unique from most other marine batteries because it is designed differently. The spiral-cell technology these batteries are known for make them exceptionally durable, allowing them to perform well even in extremely chopping waters.
This battery comes in both deep cycle and deep cycle plus starting battery options. If you choose the deep cycle plus starting option, you will receive two separate batteries–one to be used for starting, and the other for cycling.
Again, these batteries can be mounted in any position, as they are highly durable AGM batteries. They claim to be 15 times more durable than the average AGM battery and to provide 3 times as many recharge cycles.
What We Like:
The battery's spiral cell technology makes this battery extra durable.
It comes in both starting and deep cycle options.
It lasts longer than other AGM batteries.
What We Don't Like:
Some users claim the overall quality of this battery has diminished over time.
Optima Batteries 8016 103 D34M Blue Top Review
Conclusion
There are many different types of marine batteries, and ultimately it's up to you to decide which one is best for your RIB boat. If you're not sure where to start looking, consider giving any of the three options above a try–the Ampere Time battery is an especially good choice because it comes in AGM, gel, and lithium options. Thanks for reading and good luck out there!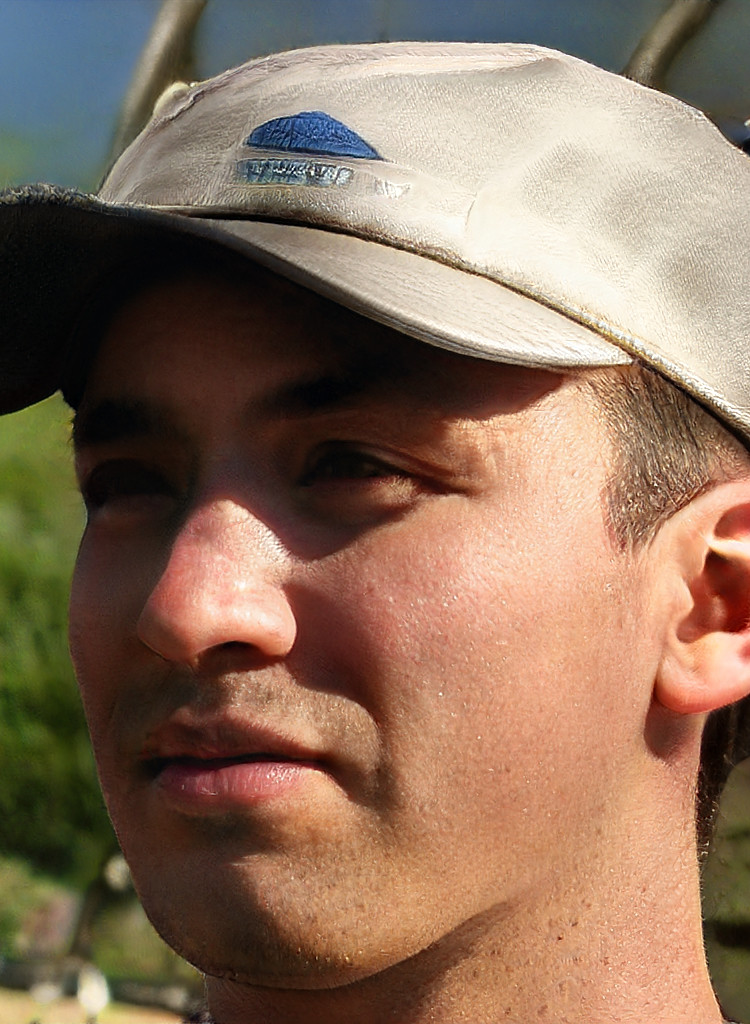 I created this site to help people – to help you – with your boat problems. Instead of helping one person at a time, I want this website to be the "one-stop-shop" for everyone's boating concerns. Read more.