When it comes to trolling motors, the Minn Kota Ultrex is in a class all its own.
You may have heard a thing or two about this particular trolling motor–how it's a classic trolling motor with a lot of modern, high-tech features. But just what can the Ultrex do, exactly?
Does the Ultrex auto-deploy? Does it have Spot-Lock or iPilot built into its system? What other features does it have that sets it apart from other types of trolling motors?
Keep reading!
In this article, we'll answer all of these questions and more!
About Minn Kota Ultrex
When Minn Kota introduced the Ultrex in 2017, it was the only trolling motor of its kind. Even today, few trolling motors are available from any brand that can do what the Ultrex does.
There are two basic trolling motor types: cable steer and electric steer. Cable steer motors are your classic, simple, relatively inexpensive trolling motors that run quietly in the water. Electric trolling motors are much more expensive and high-tech, and they also make a lot of noise.
The Ultrex is a hybrid cable-electric motor. It combines the quiet operation of a classic cable steer with many high-tech features electric steer motors are known for.
The result?
You get a trolling motor that has the best of both worlds. Yes, the Ultrex will cost you a pretty penny, but when you consider what's included, it is far from being the most expensive trolling motor on the market.
So, what is included? What makes the Ultrex worth the money for so many anglers? Let's find out!
Does Minn Kota Ultrex Auto-Deploy?
Real Anglers Try Minn Kota Ultrex: Lift-Assist
The idea of an automatic stow and deploy function is still really new in the world of trolling motors. Some brands are beginning to explore the possibilities with self-deploying motors, and Minn Kota has made greater strides than any other company in this area.
That said, the Ultrex does not have auto-deploy. Though it cannot stow and deploy itself, its Lift Assist function comes close to doing so.
Lift-Assist is a design feature that makes stowing and deploying your trolling motor much easier. A nitrogen-gas spring inside the unit moves the bulk of the motor's weight when you tug on the pull cord. This gives the impression that the motor is much lighter than it is.
The Ultrex is one of several Minn Kota trolling motors to feature Lift-Assist. This feature is helpful for anyone who doesn't want to wear out their shoulder bearing the full weight of the motor every time they stow and deploy it.
What Minn Kota Motor Has Auto-Deploy?
Minn Kota does offer one fully self-deploying trolling motor: the Ulterra. This trolling motor has some of the most high-tech features of any motor, and it's the only one on the market that can stow and deploy automatically.
Check out the video below to see how it works, or find out more about the Ulterra by checking out Minn Kota's website:
Minn Kota Ulterra | Stow and Deploy | The Technological Angler
How Do You Deploy a Minn Kota Trolling Motor?
Not all Minn Kota motors stow and deploy the same way. With the exception of the Ulterra, most of them are deployed by pulling a cord or pushing a lever. Some have the Lift-Assist spring, while others are smaller and more lightweight, so they don't need it.
For those with the pull cord, all you have to do is pull up on the cable. If you deploy the motor, it will lift up and forward into the water when you pull the cord. If you're returning the motor to its stowed position, it will lift out of the water and fold back into place on the mount.
Trolling motors with a lever require you to push down on the lever while simultaneously lifting and rotating the shaft and motorhead. It may take a bit more practice to perfect, but these motors are generally lightweight and easy to deploy.
Let's return to the Minn Kota Ultrex.
Does Minn Kota Ultrex Have Spot-Lock or iPilot?
Spot-Lock is a virtual anchoring system–it allows you to keep your boat in one place using GPS capabilities on your trolling motor instead of a physical anchor.
Minn Kota was the first trolling motor brand to introduce this technology, becoming more common among other brands.
Considering the Ultrex has its share of high-tech features, you might be wondering if Spot-Lock is one of those features. The answer is yes.
Spot-Lock is one of the defining features of the Ultrex. Not only can Spot-Lock help your Ultrex keep you anchored with accuracy; the related Spot-Lock Jog will allow you to move your position five feet in any direction, then anchor in that new spot.
What's more, you can save your favorite Spot-Lock locations, so the Ultrex will automatically take you back to those places the next time you're in the water.
Spot-Lock sounds pretty amazing, right? The truth is, it wouldn't be able to do what it does without iPilot or iPilot Link, which leads us to our next point.
The Ultrex comes preinstalled with either iPilot or iPilot Link, depending on which system you order. iPilot is what provides the GPS capabilities on the Ultrex and various other Minn Kota models.
So, iPilot enables Spot-Lock by providing the necessary GPS and Bluetooth connections. It also provides a whole host of other useful features. These include the ability to record and retrace paths, use autopilot, and control steering and speed by pushing a button.
These features are great to have, and they're included on various trolling motor models aside from the Ultrex. But iPilot and Spot-Lock are not the only features on the Ultrex.
Keep reading to find out more!
What Other Features Does the Ultrex Have?
As noted above, the Ultrex is a hybrid cable/ electric trolling motor, which means it has a nice blend of classic cable and modern electric features. Some of these features include:
Sonar Capabilities
Minn Kota's Universal Sonar 2 is built right into the Ultrex, allowing you to better understand what's in the water and where the fish are biting. This system is durable and well protected so it will last as long as the trolling motor itself.
What's more, the Ultrex is compatible with certain Humminbird fishfinders via iPilot Link. When connected, you get even better side imaging and down imaging capabilities so you can get the most out of your fishing trip.
Power Steering
Real Anglers Try Minn Kota Ultrex: Power Steering
The Ultrex is well-known for its power steering ability, which is considered one of the most powerful and responsive systems on the market. The Ultrex is controlled via foot pedal, and the foot pedal is both comfortable enough for all-day use and responsive to commands.
The foot pedal and power steering functions give you ultimate control over your speed and actions and are known for doing exactly what you want them to do.
Steering Lock
The steering lock function is one feature you might not have expected, but once you have it, you won't ever want to be without it again. When the steering lock is engaged, you can take your foot off the pedal and still continue traveling in the same direction you were going.
This simple feature gives you the freedom to move around without having to stay tethered to your trolling motor all day. It also allows you to pick the direction you want to go and then stick with it without making constant manual corrections.
Simple, Quiet Operation
Minn Kota's cable steer motors are designed to run cool and quiet. This helps to conserve battery power while cutting down on the noise, giving you a longer, more pleasant day on the water. Plus, less noise means the fish will never hear you coming.
The fact that the Ultrex has such a quiet motor in light of all the high-tech electric features is truly amazing. Minn Kota didn't take shortcuts or make compromises with this trolling motor. It will let you keep going all day, enjoying the hum of nature and leaving the fish none the wiser.
Conclusion
The Minn Kota Ultrex is a hybrid trolling motor, combining some of the best features from classic cable steer and modern electric trolling motors. It does not auto-deploy, though it does have Lift-Assist, which does most of the heavy lifting when you stow and deploy the motor.
The Ultrex does have Spot-Lock and iPilot, along with a host of other high-tech features like sonar and AutoPilot. Despite these features, the Ultrex doesn't neglect its cable steer roots, as its cool, powerful motorhead makes it one of the quietest trolling motors on the market.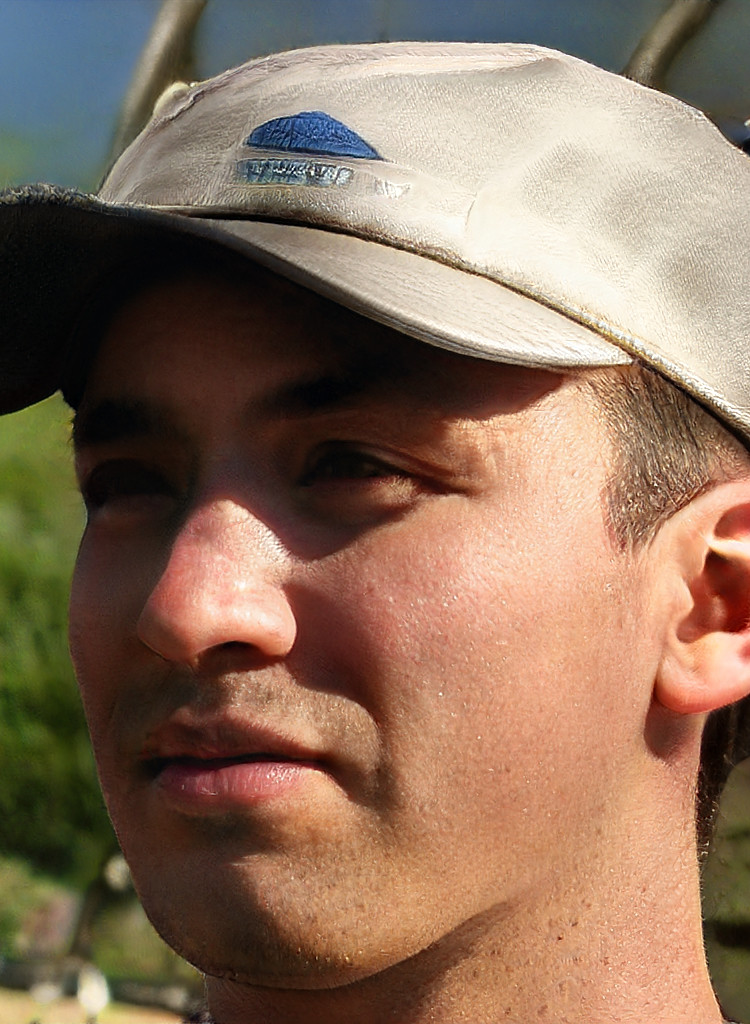 I created this site to help people – to help you – with your boat problems. Instead of helping one person at a time, I want this website to be the "one-stop-shop" for everyone's boating concerns. Read more.