Looking to buy a new Minn Kota trolling motor?
Perhaps you've heard about the high-tech features paired with the classic design in Minn Kota's Ultrex model, and you're wondering how they compare to the similar-sounding Fortrex model.
Which one of these trolling motors is bigger, better, fancier? Which one gets the job done best?
Great questions!
In this article, we'll compare the Ultrex and Fortrex side by side and consider the pros and cons of each.
Ready to get started?
Direct Comparison
Minn Kota Ultrex
Minn Kota Fortrex
Thrust Capacity (Pounds)
80, 112
80, 112
Shaft Length (Inches)
45, 52, 60
45, 52, 62
Voltage Requirement
24, 36
24, 36
Mount Style
Bow Mount
Bow Mount
Steering Style
Cable/Electric Hybrid
Cable
Features

iPilot/ iPilot Link
Universal Sonar
Digital Maximizer
Power Steering
Remote/ Foot Pedal Control
Lift Assist

Bowguard Mount
Universal Sonar
Digital Maximizer
Foot Pedal Control
Lift Assist
Heavy duty construction
Breaking it Down
As you can see from the table above, Minn Kota's Ultrex and Fortrex models have some definite similarities. But there are also quite a few notable differences.
Basically, the Ultrex is a cable/ electric hybrid: it has the smooth, quiet power of a cable steer trolling motor with the high-tech features more of an electric steer. It is the "best of both worlds," and it is the only trolling motor of its kind.
The Fortrex, on the other hand, is a heavy-duty cable steer trolling motor. Its quiet, powerful motor can haul even the largest boats through both clear and heavily vegetated water. Because of its size and power, it has been described as a "Clydesdale" trolling motor.
Let's take a closer look at some of the properties of these trolling motors. We'll consider the power, size, design, and special features of each and compare them side to side against each other.
Power
When you're looking for a new trolling motor, you want to consider how much power you need for your boat size and average load. It's important to select a trolling motor that produces enough power for your boat without wasting precious battery life.
Let's look at the power capabilities for the Ultrex and the Fortrex.
Minn Kota Ultrex
The Ultrex comes in two thrust capacities: 80 pounds and 112 pounds. This makes the Ultrex a great choice for both medium and large boats.
The 80-pound thrust option requires 24 volts of battery power. It is best for boats up to 25 feet in length and 3,500 to 4,000 pounds fully loaded.
The 112-pound option requires 36 volts of battery power. It is a great option for boats up to 25 feet long and weighing up to 5,000 pounds fully loaded.
Minn Kota Fortrex
The Fortrex also comes in 80- and 112-pound thrust capacities. The 112-pound option isn't as widely available as the 80-pound option, but for those with large boats or heavy loads, it is one of the best motors on the market for getting you from point A to point B.
The Fortrex has the same maximum boat lengths and weight capacities as the Ultrex, so both trolling motors are equal in this category.
Winner: Tie
Size
Similar to making choices about power, you'll want to think about the size of the trolling motor you need. Specifically, you'll want to know the appropriate shaft length, and you'll probably want to have some idea about the weight as well.
Let's consider the size measurements of the Ultrex and the Fortrex.
Minn Kota Ultrex
The Ultrex has shaft lengths of 45, 52, and 60 inches.
When choosing which size you'll need for your boat, measure the distance from the bow to the waterline. If the distance is less than 20 inches, you'll want the 45-inch shaft. If it's between 21 and 27 inches, select the 52-inch shaft. If it's more than 28 inches, select the 60-inch shaft.
The Ultrex is a heavy motor. According to Minn Kota, the unit weighs between 77 and 91 pounds depending on the size you get.
Minn Kota Fortrex
The Fortrex also has shaft lengths available in 45 and 52 inches, with the Riptide Fortrex model also available in a 62-inch shaft length. The 62-inch option is great for taller boats with 28 inches or more from the bow to the waterline.
The shipping weight for the 80-pound-thrust Fortrex is listed on Glenn's Reel and Rod Repair as being 80 pounds. There is little other information available on the weight of the Fortrex, but it appears to be roughly the same as the Ultrex in that regard.
Despite their similarity in size, with the 62-inch shaft option, the Fortrex has a slight edge over the Ultrex.
Winner: Minn Kota Fortrex
Design
It's also important to find out about how a trolling motor is designed. Some are made with better, more useful, or more convenient design features than others, and even a small difference in design can make a huge difference when it comes to actually use the motor out on the water.
Let's compare the design features of the Ultrex and the Fortrex and discuss the similarities and differences.
Minn Kota Ultrex
The Ultrex is designed with a Lift Assist mount which makes stowing and deploying the heavy motor a little easier.
The Ultrex also comes with Minn Kota's Digital Maximizer technology, which allows you to customize your speed and conserve your battery.
The motor can be controlled either by foot pedal or wireless remote, which makes it super convenient for those who want to operate the trolling motor from anywhere in the boat (or even from the shore).
Everything from the mount to the shaft to the motorhead is built to last, and the overall design is very similar to the Fortrex.
Minn Kota Fortrex
The Fortrex also comes with the Lift Assist and Digital Maximizer functions. It is well-built with durable aluminum and composite materials, so it will last you season after season.
The Fortrex doesn't have a wireless remote control option, as it is operated solely via a foot pedal. That said, it has a few other design features which the Ultrex does not have.
Firstly, the Fortrex comes with a Bowguard mount, which allows the shaft to break away on impact before resetting itself automatically. This greatly reduces the chance of damage even from severe impacts.
Another significant design difference is the "Mono-Arm" mount design, which is made of one-piece aluminum that allows the motor to run exceptionally quiet by reducing rattling and clunking noises.
Winner: Minn Kota Fortrex
Special Features
As noted above, these two trolling motors have some unique and distinctive features that not only set them apart from each other but from other trolling motors as well. These features can aid in a number of things, such as speed, navigation, safety, and ease of use.
Let's consider some of the feature similarities and differences between the Ultrex and the Fortrex and discuss how these features make them unique.
Minn Kota Ultrex
The Ultrex is a classic cable-steer motor with all the bells and whistles of a modern electric-steer. It comes with plenty of features that are not included with the Fortrex, including:
iPilot and iPilot Link capabilities: Ultrex motors come installed with either iPilot or iPilot Link, which gives you functions such as GPS, Spot-Lock, and AutoPilot.
Power Steering: The easiest way to steer a trolling motor. This function gives you sharp, smooth, and precise turns that most cable steer motors simply aren't capable of making.
Steering Lock: The ability to keep traveling in the same direction even after you take your foot off the pedal. This way, you don't have to stay in constant contact with the pedal or the remote to keep your boat moving in the right direction.
Minn Kota Ultrex Features
Minn Kota Fortrex
The Fortrex has a few features of its own, but there are very few ways in which it can compete with the Ultrex in this category.
The only special feature the Fortrex has that the Ultrex does not is a lighted directional arrow, which allows you to see at a glance which direction you're heading, even after dark.
Winner: Minn Kota Ultrex
Final Recount
Minn Kota Ultrex: 1 win, 2 losses, 1 tie
Minn Kota Fortrex: 2 wins, 1 loss, 1 tie
Pros and Cons
Pros
Cons
Minn Kota Ultrex

Lots of great high-tech features
Classic cable-steer performance
Plenty of power

Complicated to use
Expensive

Minn Kota Fortrex

Exceptionally quiet motor
Fits a range of medium and large boats
A powerful workhorse

Fewer tech features
Only foot control options are available
Final Verdict
Our overall winner is the Minn Kota Fortrex.
Though the Ultrex is a fantastic trolling motor with lots of high-tech features, the Fortrex represents a powerful and well-designed motor that will work for the greatest number of users. It will fit more boats of various heights, is simple and easy to use, and costs less than the Ultrex.
Hopefully, after reading this article, you'll have a better understanding of the differences and similarities between the Ultrex and the Fortrex. Best of luck as you shop for your new trolling motor!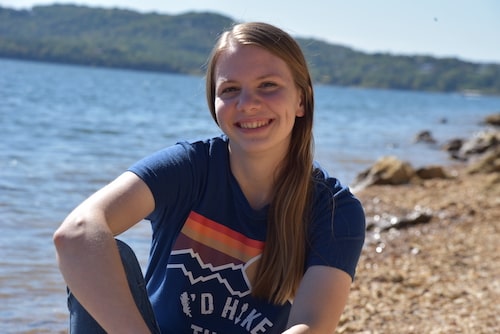 Sarah Hood has been writing for Anchor Travel since 2021. When she's not writing, she enjoys cooking, singing, and spending time in the great outdoors.