If you ask older anglers, most of them will tell you that they prefer the manual way of fishing. However, one can't ignore the sheer number of benefits offered by trolling motors. They are so many to mention here, and they are not the focus of this article. Whether you're out fishing for bass, trout, or some other fish species, a trolling motor can make your life a lot easier.
You will most likely find that modern fishing boats (and large, commercial fishing boats) use remote control trolling motors (such as bass, bay, or flats boats) while some prefer foot trolling motors. On the other hand, many prefer hand remote-controlled trolling motor as well.
Regardless of which type of motor you use, electric trolling motors have changed the fishing landscape and made it much more convenient. But which trolling method is the best? In this article, we will compare hand trolling to foot trolling motors and remote-control trolling motors, and these comparisons will help you understand which motor suits your needs best.
So, let's cast our line!
Hand vs. Foot vs. Remote Control Trolling Motor
Before getting into the specifics, we need to mention that this comparison isn't about brands or efficiency of different products but to try and find the answer to a simple question, "Which is better? Hand, foot, or remote-controlled trolling motor?"
Each troller has its own set of features, pros, and cons and is therefore suitable for different people. For example, remote-controlled trollers are known for their convenience, but they also make more noise and wear down quickly. Manual trolling requires a lot of elbow grease and may even result in lost catches and injuries – you'll have pain in your arms and back every time you go fishing.
Foot control trolling motors are convenient as well but can be a bit tiring to use since they require you to have to step on top of the pedal. Hand control trolling motors are relatively versatile (think of remote control but confined to one place) but also require you to stand close to the troll.
Having said that, there is a religious following for each type of trolling motor. Let's see why.
1. Hand Trolling Motor
The idea of hand trolling may seem a bit tiring. However, many prefer hand trolling because of its reliability and the 'effort' you need to put into it. For those who want the hand trolling experience but don't want to get tired of doing it, you can go for the hand trolling moto. These motors are known to react much faster than their foot or remote-controlled variants.
These motors are usually much cleaner as well in the sense that they don't add any fishy mess to your boat. They have a much smaller footprint and are, therefore, preferred by most people who have smaller boats and need more room.
How It Works
Hand-controlled motors offer continuous power to the motor, which, in turn, means better control and accuracy over the motor. Modern hand-controlled trolling motors have dedicated buttons to help you control every part of the motor.
These buttons are often in the form of a console on the troller's body, resembling one of those old arcades. These control systems usually include:
A tiller for steering
A speed control lever or a dial. This can either be built into the tiller or be in the form of a knob/dial on the unit's body.
Attachment hooks. These hooks need to be fastened to the boat with the help of clamps.
Use Cases
Hand control trolling motors are extremely popular in Florida because of the need for fishing heavy cover. Since fishermen have to avoid heavy obstacles when fishing to make sure their lines don't snap or the fish itself doesn't end up decreasing in quality.
These trolling motors are useful for commercial and private fishing for small and large boats alike. These aren't as noisy as remote-controlled trolling motors but the net does make a soft rattling sound when getting dropped.
Pricing
Hand-controlled trolling motors are a relatively newer piece of technology and are geared towards both commercial and private use, which is why they are moderately priced. You will find that these are more expensive than foot control trolling motors but not as costly as remote-control trolling motors.
The extra price is for the convenience you get from not having to put any pressure on your back or your elbow and for the ability to shift partners mid-operation.
Safety
Hand and foot-controlled trolling motors are much safer than remote-controlled trolling motors. However, the type of motor isn't the determining factor when it comes to the safety of your boat or kayak.
The main point to consider is the shaft length. For example, if the shaft length is too short, the prop at the end of your trolling motor may not be submerged as much as it should be to help you during rough or adverse conditions. Instead, it would end up causing the boat or kayak to disbalance, causing you to capsize.
On the other hand, if the shaft is too long, you might keep hitting the debris underneath. You will find such instances troubling when fishing in shallow water. When buying a trolling motor, remember to check its shaft length.
Convenience
Since the tiller and control lever/dial is continuously in operation along with the trolling motor, the slightest input in the controls will result in quick feedback – which is perhaps the biggest advantage of this motor. Hence, a hand-controlled trolling motor would be best suited for fishermen who go after faster and slipperier fish.
As far as operating the trolling motor is concerned, the hand troll needs to be controlled by standing next to it. As mentioned above, there is a remote control on the motor, and you will need to stand next to it to control it. You will remain standing as long as you are fishing. However, you can switch any time with a partner due to the continuous operation of the motor.
Last update on 2023-09-25 at 23:17 / Affiliate links / Images from Amazon Product Advertising API
2. Foot Control Trolling Motor
Fishing is a "bumpy" business, both literally and figuratively. No matter how strong you are, how good your balance is, or how many years you've spent at sea, your hands play an important role in helping you stay balanced and therefore, afloat.
Foot control trolling motor is operated with a pedal on the floor. You need to step on it to operate. In many modern foot trolling motors, the speed of your troller is dictated by how much you depress. This variable speed makes foot control trolling motors rather versatile (for rough and smooth waters and covers alike).
When operating this motor, your hands will be free. You can either use your hands to finetune the position of your line, balance yourself, or simply continue sipping your margarita while you reel the line in.
This motor isn't as quick to react to input but is known for its robustness and reliability. It doesn't wear down or break easily. Unfortunately, these motors are louder than their hand counterparts. These trollers require a bit more room than hand-trolling motors.
How It Works
As mentioned above, there is a foot-control (pedal) situated right next to the machine itself. Many trolling motors have a variable speed mechanism dependent on how much the pedal is depressed. Older models used to have dials or levers to control the speed but they are virtually non-existent now.
The steering mechanism is also built into the pedal itself along with the on-off switch. Later models of these motors include servo motors that allow for more precise steering, while older models had a push-pull cable.
You may also need a special mounting bracket as per the boat/kayak that bolts to your deck. You may have to bear an extra expense.
Use Cases
Foot control trolling motors are suitable for private boats than commercial ones. This is because these are relatively slow and prone to wear and tear. The biggest advantage offered by a foot-control trolling motor is that it frees up both hands for fishing and landing the hooked fish.
However, it may also mean that some training may be required to operate the machine properly. Coordinating hands and feet in the middle of the sea with a heavy fish hooked to the line can be a little problematic.
Pricing
Feet-controlled trolling motors have been around for quite a while and therefore are rather cost-effective and affordable. However, the more expensive options also have several features to boast, such as sonar capabilities, increased thrust, and more.
When compared to hand control trolling motors, these are relatively cost-effective, especially if you buy ones without those extra features.
Safety
The only problem with this motor is that it may cause the operator to lose their balance as they try to cater to the line, fish, balance themselves, and operate the mechanism in extreme conditions. Otherwise, since foot trolling motors free up hands, individuals can hold on to something for better balance.
Last update on 2023-09-26 at 06:37 / Affiliate links / Images from Amazon Product Advertising API
3. Remote Control Trolling Motor
Remote control trolling motors have been around for quite a while and have found extensive use in the commercial fishing sector. It has been just a few years that these motors have found their way into the luxury fishing market as well; hence, the hefty price tags associated therein.
You can choose to buy an electric trolling motor with a 12, 24, or 36-volt capacity, making them much more powerful than hand or foot control trolling motors. The motor has a sensor connected to the remote control in a watertight compartment. The motor gets submerged when being operated – especially for commercial use – to prevent overheating.
How It Works
The motor is fitted directly onto the prop shaft to ensure better stability even when lifting immense weights. These remote controls can actually either be wired or wireless. Commercial models are often wired, while luxury models are wireless.
The motor is servo-controlled, operated by a wireless device, i.e., the remote or an app. Users can control the speed and steer the model remotely, regardless of where they are on the ship. Some higher-end models have a camera system included within to facilitate the user further.
Use Cases
These motors find use in commercial settings or extreme luxury fishing trips because of the price range.
Pricing
These motors are the most expensive trollers you can get; still, they are worth the investment due to the convenience they bring.
Safety
Remote control trolling motors are very efficient at what they do, but one major issue is that they require regular maintenance because of their susceptibility to wear and tear. If not maintained, the shaft or gear might break. Larger setups may pose a threat to those close by.
Convenience
Controlling the boat and the troll from a platform up high is very satisfying indeed. While using the motor is fun and games, the same cannot be said about maintaining it, which is why it isn't such a popular choice among individual users.
Last update on 2023-09-26 at 02:47 / Affiliate links / Images from Amazon Product Advertising API
Hand vs. Foot. vs. Remote Controlled Trolling Motor – A Quick Comparison
| | | | |
| --- | --- | --- | --- |
| Feature | Hand Control | Foot Control | Remote Control |
| Price Range | Affordable | Affordable | More expensive |
| Safety | Safe | Moderately Safe | Very Safe |
| Convenience | Slightly tiring but allows switching | May imbalance users. Frees up hands. | Can be operated from anywhere. |
| Most Suitable For | Personal/Commercial | Personal | Commercial/Luxury |
| Recharge Needs | Depends on the battery. Low battery consumption | Depends on the battery. Low battery consumption | Requires to be recharged at day's end |
| Accuracy | Very precise | Precise | Average |
Conclusion
As mentioned at the start, every trolling motor has its own set of pros and cons and therefore, suitability will depend entirely on personal preference. We would recommend you go with a hand control trolling motor if you need something reliable and precise.
On the other hand, if you are looking for something cost-effective, there are many foot-controlled trolling motors that you can go for that won't let you down, either. You can check our reviews to get a better idea of which ones might suit you best.
You need to note that if you are looking for a luxury solution, the remote-control feature trolling motor might be the best choice for you.
At the end of the day, it's not the function that describes which one is the best trolling motor but your preference and usage.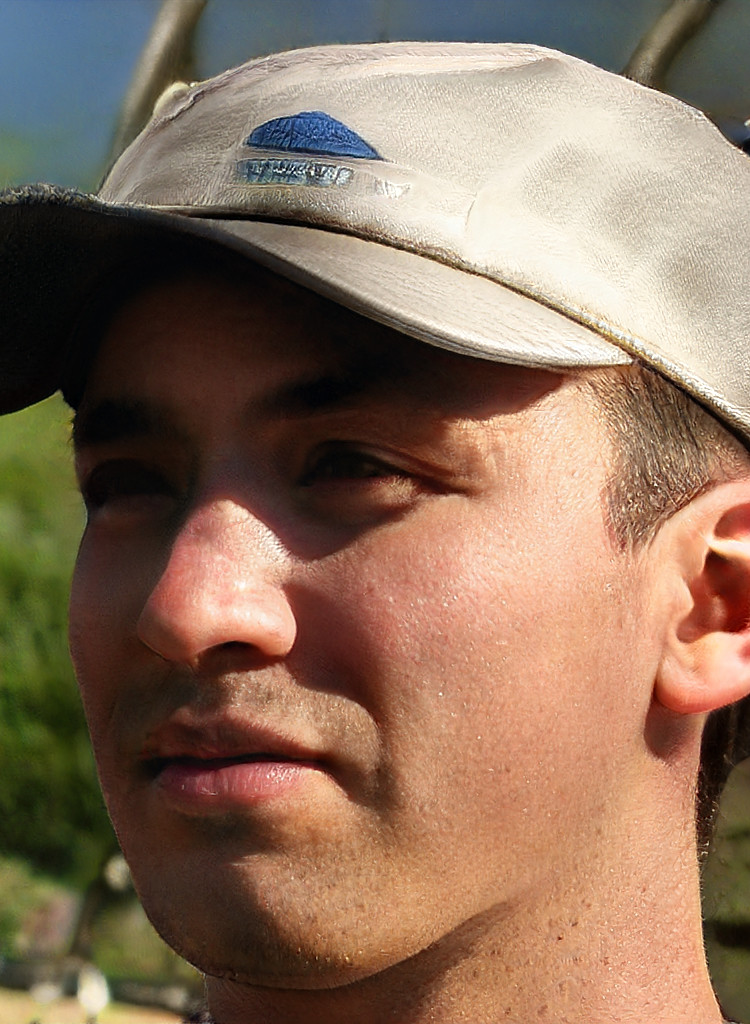 I created this site to help people – to help you – with your boat problems. Instead of helping one person at a time, I want this website to be the "one-stop-shop" for everyone's boating concerns. Read more.