When taken care of properly, an inflatable boat can last anywhere from 10-15 years. Depending on materials, storage, and maintenance, inflatable boats can last for as little as 2 years or as long as 20 years.
Although all inflatable boat owners know the importance of protecting their boats from water damage, sometimes this cannot be avoided.
Whether the accumulation of water in your inflatable boat or kayak is due to flooding, rainwater, or accidentally bringing in water on your person, there's no need to worry.
Although it can be time-consuming, there are different methods that you can use to remove water from your inflatable boat.
We have outlined the best methods below for your convenience.
Risks of Water-Filled Inflatables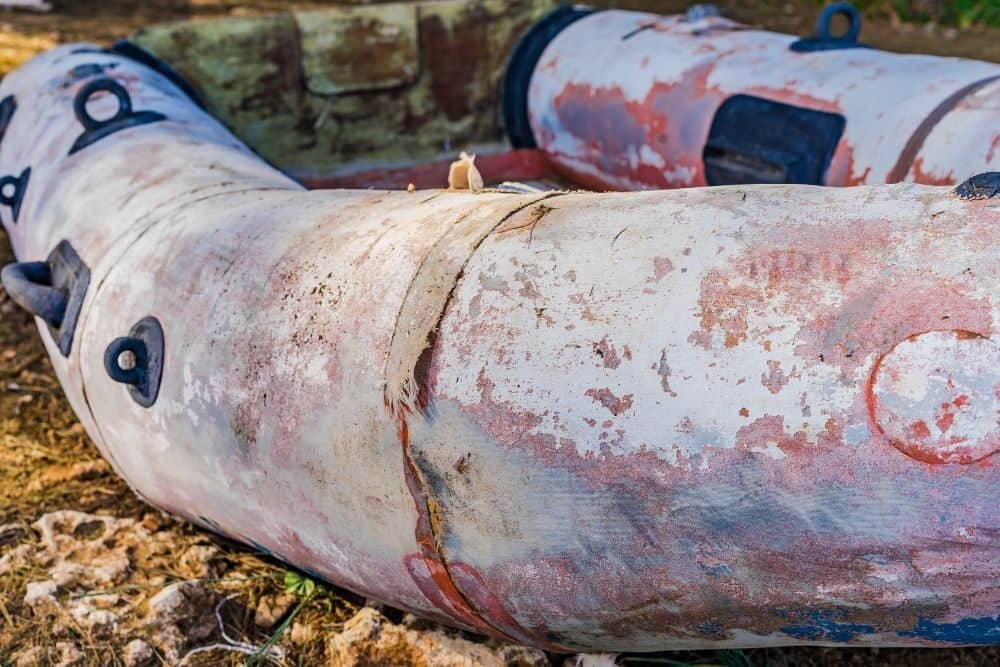 Before delving into solutions, it is important to understand why water buildup is harmful to your inflatable boats, kayaks, and inner tubes.
While water itself doesn't harm your inflatable, trapped moisture can result in mold and mildew.
The mildew won't just smell bad – it will also be a hassle to clean up. Mold is even worse because it can cause inflatable boats to degrade over time.
Additionally, once the water is inside the inflatable boat, it will probably collect under the floor toward the transom. If your transom is made of wood, say goodbye because water staying there for long periods of time will result in rotting.
Therefore, when removing water from your inflatable boat, it is essential to make sure that the process is thorough. If not, it can have lasting consequences that will be much harder to tackle.
Why You Have Water in Your Inflatable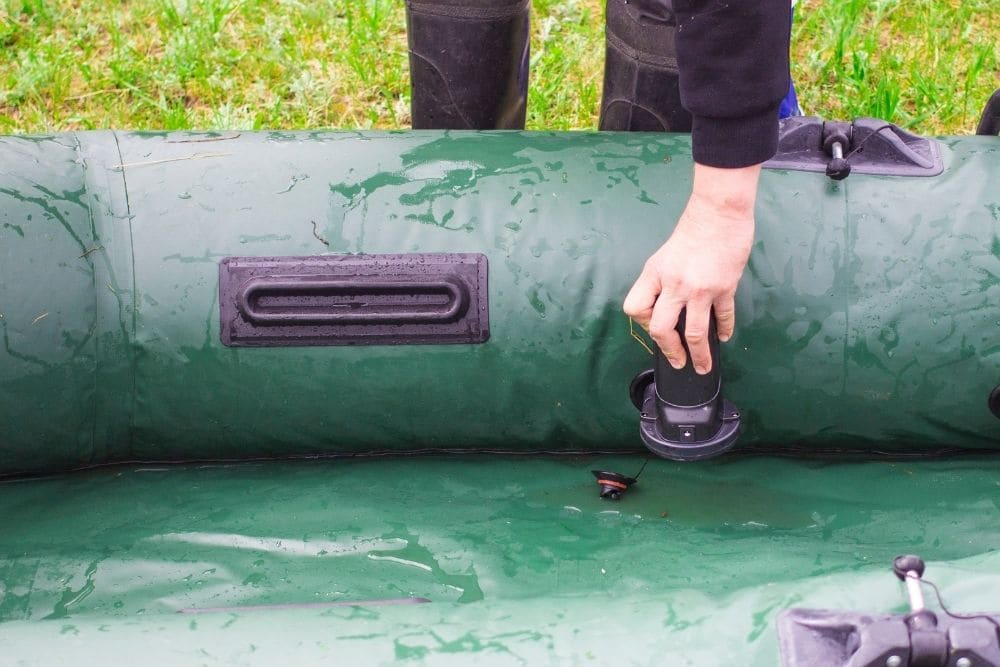 There are several ways an inflatable boat can gather water, and the most common of these is through the drain valve. The following scenarios are commonly seen and can be easily fixed.
The Drain Plug Is Not Inserted
If the one-way drain valve's plug isn't properly inserted, water buildup is inevitable. Press hard and make sure that the plug is inserted all the way in so that this does not happen again.
The Drain Plug Is Loose
This can occur if the plug isn't tightened enough or needs sealing. The former can be resolved by tightening the screws while keeping the plastic intact while the latter requires a coat of sealant around the valve.
The Valve Needs Cleaning
Sometimes, the rubber seal on the valve hasn't been cleaned or has debris under it. In this case, anglers can simply use acetone to clean the rubber seal and close the valve.
Removing Water from Inflatables
Once water is inside your inflatable, there are different methods you can utilize to get it out – the following are some of the most effective ones.
Opening the Drain Plug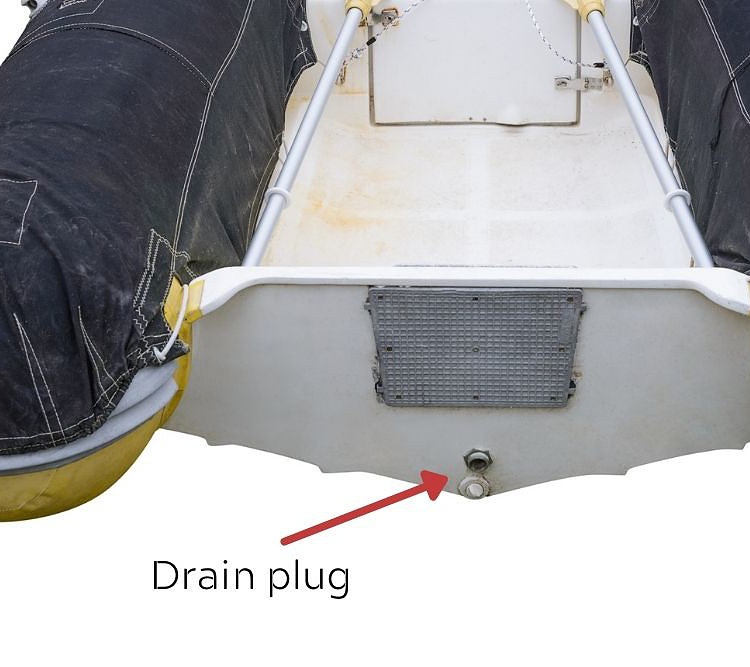 The drain plug on an inflatable boat is designed to let out water and is the first method to try.
The drain plug should be opened while the boat is at full speed and then immediately closed when the boat stops. This method uses gravity to push out the water and is one of the simplest ways to dry out your inflatable boat.
Using a Hand Bilge Pump
Another popular method used to remove water from inflatables, a hand bilge pump is used to manually pump the water out of the boat.
This is an affordable method but requires time and effort. Our favorites include the Better Boat Manual Bilge Pump and the SeaSense Hand Bilge Pump .
Using a Battery-Operated Bilge Pump
Those who don't have time and can't make the effort can always opt for battery-operated bilge pumps. These are also relatively affordable and can do the job much faster than their manual counterparts.
Products like the Attwood WaterBuster Portable Pump are perfect for this.
Sale
Last update on 2023-12-05 at 17:36 / Affiliate links / Images from Amazon Product Advertising API
Evaporation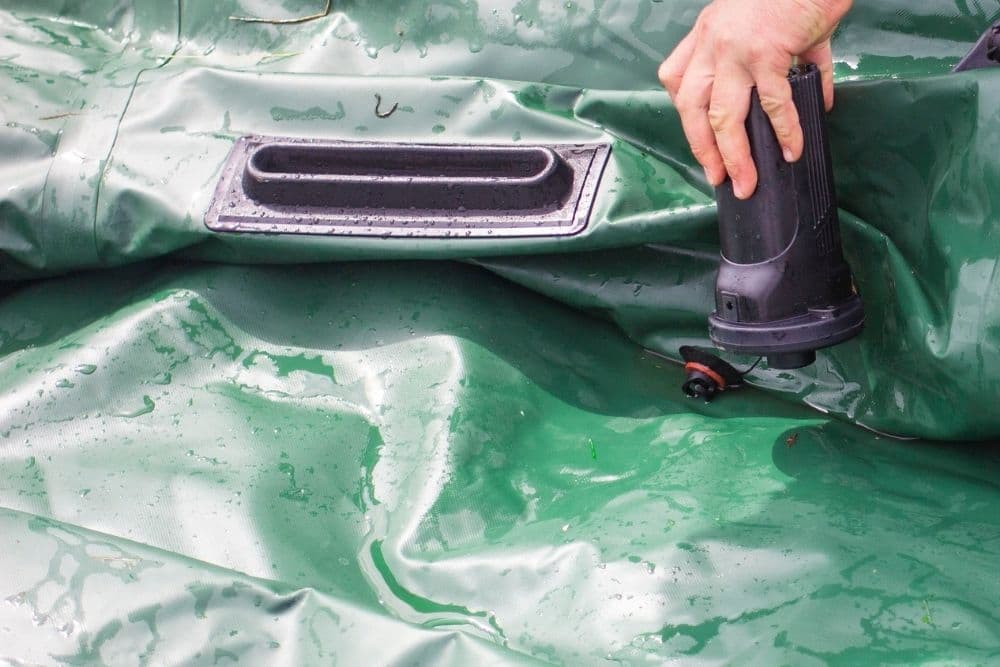 This process includes inflating the boat, letting the water evaporate, deflating it, and starting the process all over again.
Not only is this method time-consuming, but it also requires warm weather to work properly.
Using a Wet/Dry Vacuum Cleaner
To speed up the inflate/deflate process, many opt to use wet/dry vacuum cleaners. These are used to suction out the water, inflate the boat, let them deflate, and repeat the process until the inflatable is fully dry.
Even with a wet/dry vacuum, this process can take hours.
Anglers can rent or borrow a wet/dry vacuum or invest in one – the Workshop Wet Dry High-Capacity Vac is an excellent option for this.
Last update on 2023-12-05 at 17:36 / Affiliate links / Images from Amazon Product Advertising API
Removing the Valve
Removing the valve is fairly easy and can be helpful when trying to remove water from your inflatable boat. This can make the inflate/deflate process much easier.
Using Silica Gel Packets
Sale
Last update on 2023-12-05 at 17:36 / Affiliate links / Images from Amazon Product Advertising API
Although these methods do get out the majority of water, some anglers suggest taking this a step further by putting some silica gel packets in a stocking and letting them absorb the moisture.
This is said to get every last bit of moisture out of the inflatable so that there's no chance of mildew and mold developing.
Leaving the inflatable in the sun is also suggested for making sure that the remaining water is gone. However, UV rays can be harmful and can degrade your inflatable, so anglers usually opt for the other options we have mentioned.
Conclusion
When looking to get water out of an inflatable boat or kayak, there are a variety of ways you can tackle the problem.
The best way for you depends on exactly how much water you need to remove, the materials you have on hand, and the time you're willing to invest.
However, the best way to keep your inflatable dry is to prevent water retention in the first place. This includes using boat covers, storing your inflatable properly, and avoiding bringing in water with you.
If you want to learn more about how to maintain your inflatable boat, check out this detailed guide where we cover everything from cleaning to storage!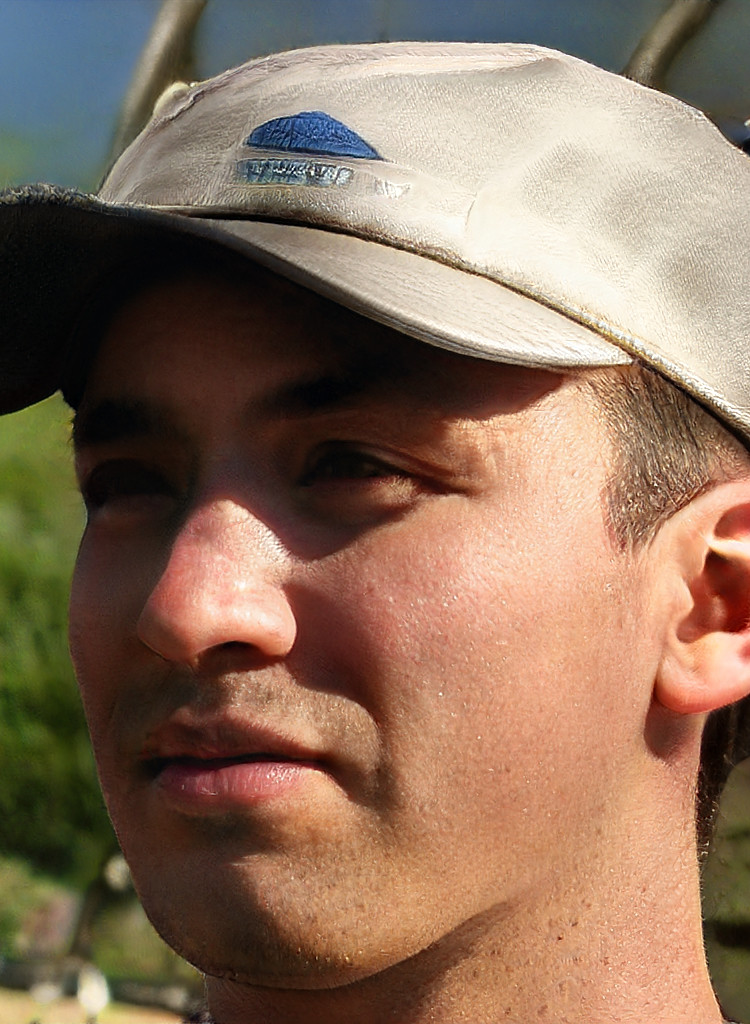 I created this site to help people – to help you – with your boat problems. Instead of helping one person at a time, I want this website to be the "one-stop-shop" for everyone's boating concerns. Read more.