Recently, inflatable boats have been rising in popularity due to the advantages they offer over traditional boats, including affordability, portability, and convenience.
However, as great as inflatable boats are, we understand that they're not for everyone. They have some disadvantages that users can't get past, such as limits on weight and speed.
Therefore, anglers and boat enthusiasts are now opting for KaBoats, which they claim are better than inflatable boats.
Opinions differ, as do needs and preferences. Hence, there's no one answer as to which boat is better. Both are different and serve unique purposes.
The material on KaBoats out there varies and is relatively difficult to find, so we have done the research for you. This guide will cover the basics of KaBoats and how they compare to inflatable boats.
What Is a KaBoat?
A KaBoat is a mix between inflatable kayaks and inflatable boats*. By making a hybrid, manufacturers aimed to combine the best of both boat types.
KaBoats are modeled after Asian Dragon boats which are known for their slim hulls and narrow frame. Their inspired design allows them to glide over water faster than traditional inflatable boats.
The KaBoat's versatility, stability, and speed make it a great alternative to standard inflatable boats.
If you want to see KaBoats in action, check out this YouTube video – you'll be amazed at the speed.
KaBoat vs. Inflatable Boats: What's the Difference?
While they're pretty similar, KaBoats and inflatable boats are not the same product. The KaBoat has been designed to combine the advantages of both inflatable boats and kayaks, so it's no wonder that it is so popular among boat enthusiasts.
Because it is based on the inflatable boat, the KaBoat has many of the same features. However, it is different enough to warrant its own category.
We have discussed various features below and have compared inflatable boats with KaBoats so that their differences become clearer. Read on to see how KaBoats compare to inflatable boats.
Design
The KaBoat is designed with a wide beam hull which makes it more stable than other boats – you can even stand on this boat. The fins on the bottom of the KaBoat also help with stability.
Additionally, its tapered front allows anglers to get into narrow spots that they cannot access with other types of boats, such as inflatable boats.
Many KaBoats have an air deck design which is extremely useful when water gets into the boat. Since there's a bung at the back, the water just goes to the side and drains out the back.
Inflatable boats are designed to be lightweight, and so they cannot carry as much weight as some other options. They are fairly stable but going too fast or exceeding the weight capacity can have dangerous consequences.
Functionality
13' Heavy-Duty SATURN-M KaBoat MK385. Heat Welded Seams! Euro-bow Design.
KaBoats are versatile and can be used in many different ways – they can be used with paddles like a kayak or with electric and gas engines like inflatable boats.
Inflatable boats, however, are not as versatile as KaBoats.
Weight
While KaBoats are known for being lightweight, they aren't as lightweight as inflatable boats. This is due to a combination of additional features (aluminum benches and oars) and multiple layers of PVC.
Speed
Speed is one area where KaBoats have an undeniable advantage over inflatable boats. Since this was an objective of the design, it's no wonder that KaBoats are the inflatable of choice when it comes to those who value speedy rides.
Materials and Durability
Inflatable boats are usually made of three materials – Hypalon/CSM, Polyurethane (PU), and polyvinyl chloride (PVC).
However, when looking at options for KaBoats, we mostly came across PVC fabric. While this is durable and abrasion-resistant, it isn't as UV-resistant as Hypalon and PU.
Convenience and Storage
Both, inflatable boats and KaBoats are known for their convenience, and this is one of the main reasons behind these boats' rise in popularity.
Both are lightweight and, therefore, easy to drag and bring ashore. However, they can be fully deflated and carried around easily.
This makes them extremely portable and convenient to use, with no need for trailers or other transportation methods. Because they're so portable, they're also easy to store, especially during the winter months.
Capacity and Storage Space
One of the downsides of inflatable boats is their low storage space. Soft inflatable boats are also known for their limited capacity and aren't ideal for multiple passengers.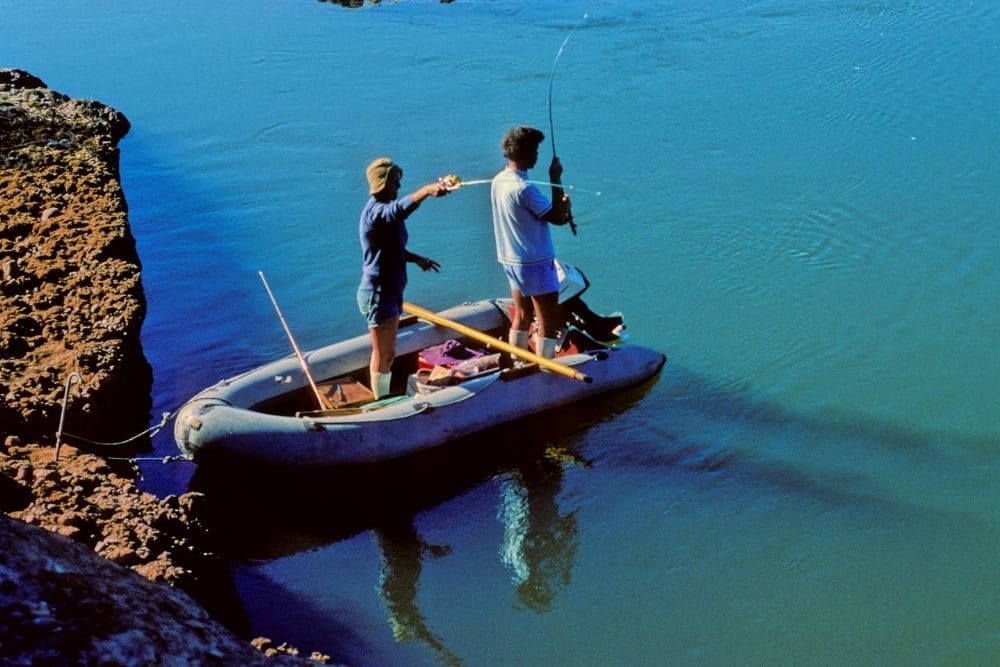 Larger KaBoats can host up to two guests, and three people can sit in the boat fairly comfortably. Additionally, the bow can be used for storage.
Energy Use
KaBoats are an eco-friendly option and use less energy than other boats. Both electric and gas engines can be used but you can also use this boat with paddles.
Its narrow profile also allows for higher speeds, even when you have a motor with lower horsepower.
Inflatable boats use less energy than traditional boats and can use electric engines to be more eco-friendly. However, their construction can often result in environmental damage, especially when using Hypalon.
Affordability
Both, KaBoats and inflatable boats are affordable options. Prices vary depending on size, but both are much easier on the wallet than traditional boats.
Conclusion
We hope that this guide has helped you become more familiar with KaBoats, inflatable boats, and how the two differ from each other.
If you enjoyed this comparison article, consider checking out our articles on Jet Skis vs. Inflatable Boats and Inflatable Boats vs. RIBs.
If you'd like to know more about inflatable boats in general, we've got you covered for that too – head over to this page for all of our inflatable boat content.
(*) KaBoat was invented by and is a registered trademark of BoatsToGo, Inc.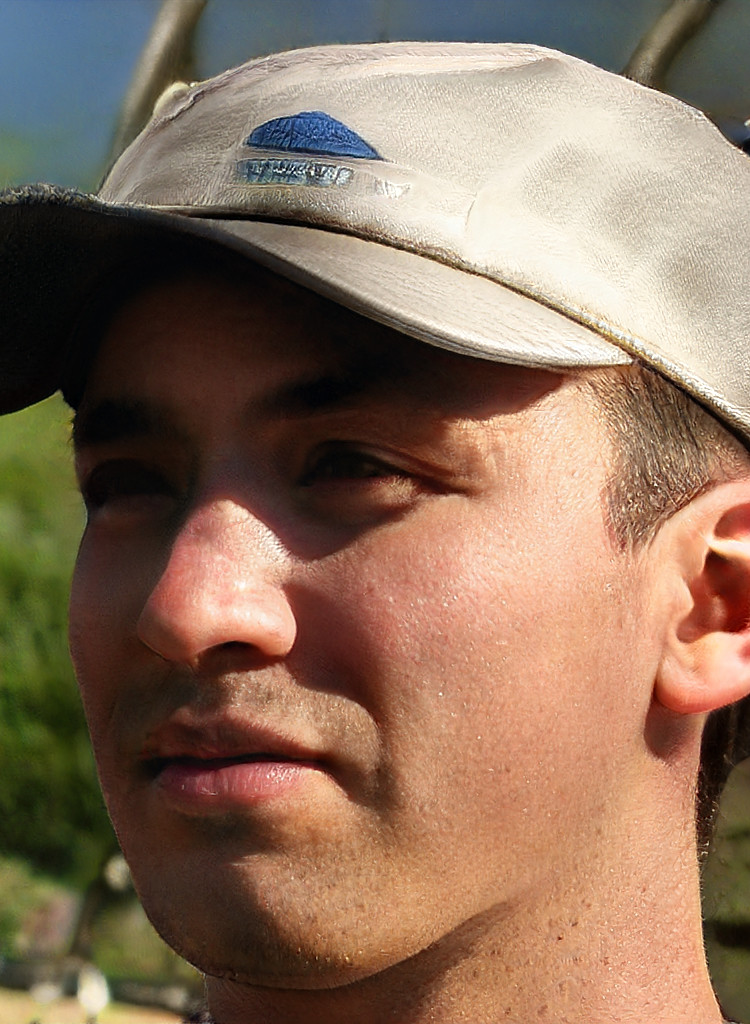 I created this site to help people – to help you – with your boat problems. Instead of helping one person at a time, I want this website to be the "one-stop-shop" for everyone's boating concerns. Read more.