If you use batteries on your boat, you may be wondering how to secure them so that they don't slide around as your boat moves.
Fortunately, marine battery straps were made for this purpose.
But what is this type of strap?
How do you use a marine battery strap, and what are some of the best ones on the market?
Great questions!
In this article, we'll discuss everything you need to know about marine battery straps. Ready to get started?
What Is a Marine Battery Strap?
"Marine battery strap" is a broad term that can apply to any strap used with a marine battery. Not all marine battery straps have the same set of uses, and they can come in a variety of styles, materials, and qualities.
Marine battery straps may be used for different things, including:
For lifting: Some marine battery straps wrap securely around the battery and have a lifting handle on top, making it easy to lift the battery. This type of battery strap is great for lifting heavy batteries out of small or hard-to-reach battery compartments.
For tying down: Some marine battery straps are used for securing your batteries directly to the boat, either inside the battery compartment or on the deck. These types of straps work well if you want to tie down your battery without using a battery box.
For securing battery boxes: Most marine battery straps connect to the battery box rather than your battery, securing the box to the deck or battery compartment. These straps secure your battery box so that it doesn't slide around and shake up the battery.
The most common types of marine battery straps are those used for securing batteries and battery boxes. These straps are typically heavy-duty and adjustable, similar to other types of tie down straps.
The purpose of marine battery straps is to protect your batteries and battery boxes, keeping them stable and reducing the amount of shock and vibration they are subjected to. Marine batteries are made to handle lots of abuse, but too much will still damage the battery.
With a marine battery strap, you don't have to worry about your batteries sliding around in the boat or getting flung against the sides of the battery compartment. The strap will hold the battery securely even in choppy waters and stormy weather.
The same is true of marine battery box straps, which simply secure your battery's protective box rather than the battery itself.
Marine battery straps made for lifting and carrying make it easy to lift batteries out of tight compartments, and they can also make it easier to move batteries from one place to another. They make batteries easier to carry because you can carry them over your shoulder like a sack.
Marine battery straps make batteries easier to move and can even help extend their lifespan by securing them to your boat, thus helping prevent damage.
How to Use a Marine Battery Strap?
Marine battery straps have different designs and different uses; for best results, you should follow the directions included with your specific strap.
Depending on the type of strap you have, it may also help to watch a tutorial video like the following ones to get a visual of the process.
How To Use Over Center Tie Down Straps
How To Use A T-H Marine Battery Tie Down Strap
The most common type of marine battery strap is the over-the-center tie-down strap, which is the type shown in the above videos.
To secure your battery or battery box using this type of strap, follow these steps:
Thread the strap underneath the battery in the middle of it, midway between the terminals. Batteries are generally rectangular, and you want the strap to go from top to bottom around the width of the battery or battery box.
Bring each end of the strap to the top of the battery and fold back the handle, pressing it back against the strap. Hold the buckle upright so that the rivets are at the top.
Thread the other end of the strap through the lower opening on the buckle. Thread back in the other direction, through the top opening.
Remove any slack from the strap by pulling the non-buckle end through the openings, tightening the strap against the battery or battery box.
Fold the handle back over the top, clamping it into place and locking the strap tight.
To remove the strap, simply pop the handle back open and push the strap back through the buckle until sufficient slack is created.
Again, there are different types of buckles and straps, so if you don't have an over-the-center type of strap, follow the instructions included for your specific strap type.
Top 3 Marine Battery Straps
1/ Atwood Battery Box Hold-Down Strap
Last update on 2023-09-25 at 23:06 / Affiliate links / Images from Amazon Product Advertising API
This battery box strap comes from Attwood, a top brand in marine products. It combines durability with cost efficiency to make it one of the most popular marine battery straps on the market.
This strap is made of woven polypropylene, making it resistant to battery acid and durable against natural elements.
It comes in two sizes, 40-inch and 54-inch, so you can select the size that will best fit your battery box.
The buckles are made of heavy-duty plastic, though some customers have claimed that they have trouble with the quick-release feature and getting the buckles to hold their tightness.
Many customers agree, though, that for the money, this is a highly dependable battery box strap.
2/ YYST Battery Tie-Down Strap Kit
Sale
Last update on 2023-09-25 at 23:06 / Affiliate links / Images from Amazon Product Advertising API
This battery strap from the brand YYST gives you added durability but remains at a great price point.
The strap itself is constructed of heavy-duty, UV-resistant nylon, so you don't have to worry about it breaking down over time from being left out in the sun.
The buckle and included mounting hardware are made of stainless steel for added durability.
This is a 54-inch adjustable strap. Some customers state that the strap deteriorates from exposure to battery acid, so it may be best to use this strap with AGM, gel, or lithium batteries rather than lead-acid batteries.
3/ Goodtimes Battery Box Hold-Down Strap
Battery Box Hold-Down Strap Tie Down Strap for Gas Fuel Heavy Duty Battery Box Replament Tie Down...
Quantity : 2 Lashing straps - 78 Inches long. 2 cam buckles -stainless steel. 4-Eye strap mounts - stainless steel. 9 SS screws. Anti-UV - the lashing straps are anti-UV heavy -duty nylon straps , not...
Made of durable 600D webbing strap. 57 inch long strap, easily cut to desired length.includes everything needed to secure a battery in place, suitable for Boat Marine RV auto trainer use. Ideal for...
Last update on 2023-09-25 at 23:06 / Affiliate links / Images from Amazon Product Advertising API
This battery box strap comes from the Goodtimes brand and is very similar to the YYST strap above. It is made of tough UV-resistant nylon and stainless steel for dependability and durability.
The stainless steel buckle and mounting hardware are extremely corrosion-resistant, making this strap suitable for use in saltwater environments. It is made specifically for securing battery boxes but may be used for AGM, gel, and lithium batteries as well.
The strap is 78 inches long but can be cut to any length you need. Beware, though, this strap kit comes in 2-piece and 4-piece options, which confuses some customers because the 2-piece includes only 1 strap and the 4-piece includes only two.
Conclusion
Marine battery straps are used for holding batteries and battery boxes in place on your boat. Some are also used for lifting and removing your battery from cramped compartments.
The marine battery straps reviewed above are all used for tying down marine batteries and battery boxes. They are made of durable materials to help them resist the elements and last for years.
Hopefully, after reading this article, you'll have a better idea of the types of battery straps available, how to use them, and some of the most popular ones on the market.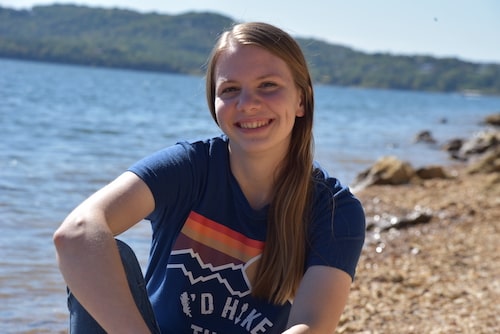 Sarah Hood has been writing for Anchor Travel since 2021. When she's not writing, she enjoys cooking, singing, and spending time in the great outdoors.