The Minn Kota Talon is an electrically powered shallow water anchor. It is often a topic of controversy at the boat ramp. Fishermen either love them or hate them. Rarely does an angler feel indifferent towards this shallow water anchor.
This article will discuss how a Talon works, how to use a Talon, which shallow water anchor is best, and how many Talons you need.
How Does a Minn Kota Talon Work?
The Talon is electrically driven, unlike the Minn Kota Raptor, which is hydraulically driven. Since a Talon is electrically powered, you save space and weight by removing the need for hydraulic fluid and a pump.
The Talon's electric motor drives a composite fiberglass spike straight down into the bottom of the waterway. It will automatically stop after it has been securely anchored. Because it deploys vertically, it disturbs less water and fewer fish.
The two-stage deployment makes anchoring quick. The auto-drive feature drives the spike further into the bottom to ensure a secure hold. At the same time, the wave absorption function keeps you held in place despite the current and waves.
The Minn Kota Talon will mount to a flat transom with no extra bracket needed. However, if your boat has a curved transom or a jack plate, you will need a different bracket to mount the Talon to your boat.
How Do You Use a Minn Kota Talon?
Minn Kota Talon Shallow Water Anchor - Product Overview
Minn Kota made using the Talon simple. You can use any of the five controllers to drop or raise the anchor. You can use the wireless remote, wireless foot switch, the Hummingbird fish finder, the mobile app, or the control panel on the Talon itself to operate the shallow water anchor.
Depending on your purchase model depth, a Talon will anchor in four different depth ranges, eight-foot, ten-foot, twelve-foot, and fifteen-foot. Three anchor modes allow you the flexibility to anchor on different types of bottoms.
Come to a stop at the spot you want to anchor, ensure it is shallow enough for your Talon to reach the bottom, and press the down button on the controller of your choice; if you want to change the mode, press the mode button on the Talon.
In standard mode, the Talon will operate according to the normal programmed conditions. A majority of fishing situations will be covered while using the standard mode.
Rough water mode anchors the fiberglass spike deeper than standard mode by driving it three times, waiting ten seconds, then driving it three more times, waiting ten more seconds, and driving it a final three times. This process helps to secure the boat better when conditions are less than ideal.
When the Talon is in soft bottom mode, it knows not to drive the spike as hard. This function will keep you from forcing the spike too deep in the mud.
To raise your anchor, press the up button on your remote of choice. If you forget to raise the anchor before taking off, the Talon will audibly alert you that it is still deployed.
Which One's Better: Power Pole or Talon?
The debate continues, is a Power Pole better than a Talon? The answer depends on which angler you ask.
Each has its pros and cons. I'll break them down here so you can make a more informed decision.
Talon Pros-
Electrically powered means you don't have to mess with pumps or hydraulic fluid.
Capable of deeper depths
Silent
Integrates into the Hummingbird and Minn Kota one boat network
Indestructible spike
Built-in work-light
Multiple anchor modes
Alerts the driver to being deployed before taking off
Multiple remote options
Saltwater ready
Talon Cons-
Bulky
Heavy
It needs an extra bracket to mount to certain transoms
Only integrates with Hummingbird fish finders
Tall but comes with an adjustable mounting bracket
Need two to keep from spinning
More expensive
Power Pole Pros-
Quiet
Integrates with Lowrance fish finders
Alerts to the driver to being deployed before taking off
Multiple remote options
Slim
Light in weight
Corrosion-resistant
Less expensive
Power Pole Cons-
Hydraulic system
Can't go as deep
Need two to keep from spinning
Only one mode
Now that you are aware of the pros and cons of each shallow water anchor, the following are few considerations to keep in mind before purchasing a shallow water anchor.
Purchasing a shallow water anchor comes down to your personal preferences and intended uses. Anglers of all levels love and hate both brands. Either product will accomplish the goal of anchoring your boat.
If you prefer a product with a few more bells and whistles, the Talon is for you. If you like a more simplistic product, the Power Pole is likely your best option.
Is One Minn Kota Talon Enough?
One Talon is enough to hold your boat in position. However, your boat will still spin with the current and wind. Even though it will keep you in one place, you will need to turn and adjust your cast as the wind and current cause you to rotate.
Many pros run two shallow-water anchors to avoid the rotation problem. Two Talons are recommended if you want to stay anchored in one specific spot, facing a particular direction. A single shallow water anchor is enough if you're not concerned with rotating around the Talon.
Conclusion
You now know a Minn Kota Talon is an electric shallow water anchor. It has many advantages over a traditional anchor. The Talon is simple to operate despite having several standard features and modes from which to choose.
You can finally decide the debate at the boat ramp on which is better, Power Pole or Talon—knowing that it all comes down to personal preference, like so many other purchases. To argue your point, knowing that it won't change the mind of your fellow angler.
Having one shallow water anchor is better than having none, but having two is best! You will be better anchored at your favorite fishing spot.
Most importantly, use your shallow water anchor ASAP!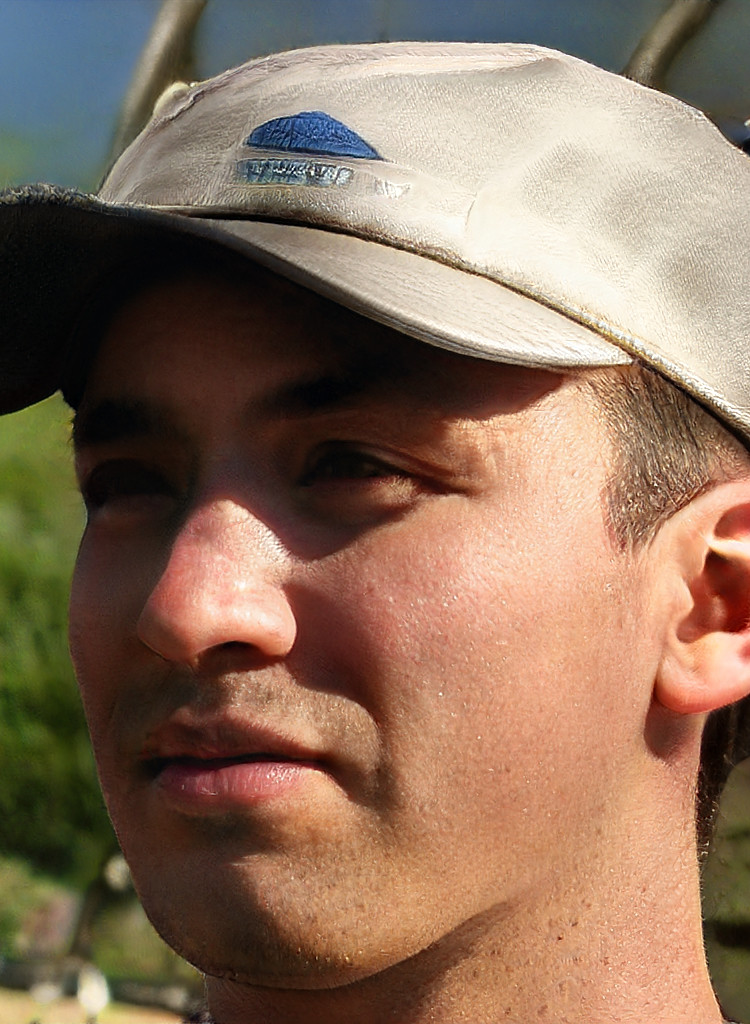 I created this site to help people – to help you – with your boat problems. Instead of helping one person at a time, I want this website to be the "one-stop-shop" for everyone's boating concerns. Read more.